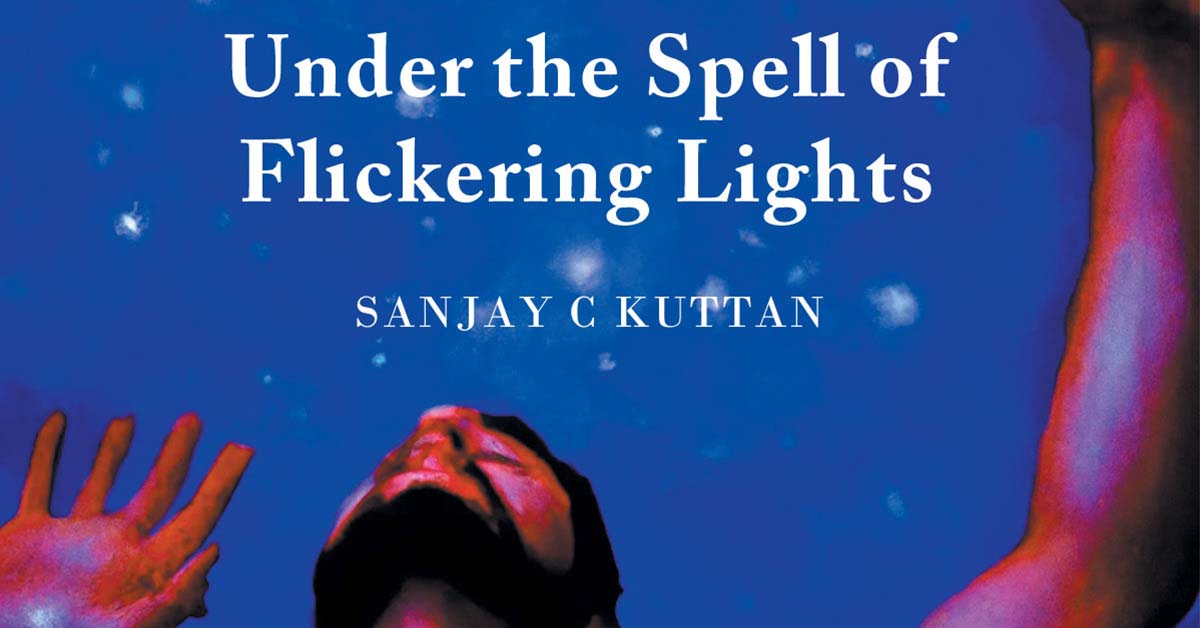 In between trying to make the world a better place in his role as the Chief Technology Officer of a global maritime decarbonization organisation, Dr Sanjay Kuttan writes poetry.
The haiku of this 58-year-old poet have been published in two previous volumes, and he is on the threshold of launching his third anthology, Under the Spell of Flickering Lights.
There's so much to discover about the poet who says he was a shy, almost introverted person. Yet, sitting before me is this witty, charming and friendly, larger-than-life, character who chats with me on so many issues as if we were long lost friends, surrounded by his treasure trove of antiques which both he and his wife Kuan are ardent collectors of.
It is easy to see the poetic side of him as he reflects deeply on both simple and complicated matters which come through in his expressions in the form of his poems and haiku. As he explains it, it is a "dance with poetry; haiku and words hoping to resonate with other hearts when read".
The affable Sanjay has an illustrious pedigree. His late father, former Naval Captain C Kuttan, wrote poetry while at sea. His mother is acclaimed writer Rosaly Puthucheary, who has published, among others, a book of poems entitled, Pillow Your Dreams.
"At age 85, she still writes. An apple as they say does not fall far from the tree," Sanjay observes.
Young Sanjay was inspired by his younger brother, Sharaad, who discussed haiku with his mother. Sanjay began dabbling with poetry and started writing haikus. He promptly sent them off to some teen magazines, which ran them as haikus of the month (he can't recall the name of the publications) and that motivated him to keep writing. He joined haiku groups and honed his skills. More of his works were published in magazines and the rest he says took on a life of its own.
To the uninitiated, haikus, are written in three non-rhyming lines using 17 syllables and encompassing a single idea.
Sanjay is fascinated by haiku as it is able to "allow readers to reflect on one particular idea".
He is constantly creating haiku he said. He "writes in his mind" be it on an airplane, in the car, in a restaurant, anywhere.
He draws inspiration from daily encounters. He recounts how while watching a scene from Grey's Anatomy where many young kids were killed in an accident, the doctor then looks at one mother to say of her daughter, "she's alive", to which the mother replies, "I was too afraid to hope". That line from the scene resonated with Sanjay.
Haiku should make the reader reflect.
In the late '90s he met Stazja McFadyen, the editor and publisher of The Austin Poets at Large, whom he considers a mentor and who encouraged Sanjay's writing.
And so began his journey which led to the publication of his first anthology in 2010, Where Fires Rage, with support from the National Arts Council. The anthology comprised Sanjay's feelings and thoughts such as Tiananmen Square entitled Red Bricks of Tiananmen which tugs at the heartstrings.
Local poet and academic, Prof Kirpal Singh proclaimed the anthology, "A remarkable first collection".
This was followed by a second collection, In One Breath where Sanjay explored issues such as Cardboard Aunty (which resonated with me, having seen them up close and personal), pollution, of course (that's his day job to make the world greener), migrant workers in domitories and even fireflies.
Local playwright, Desmond Sim, described it thus: "Sanjay Kuttan's collection is a love letter to the art form".
His third publication Under the spell of Flickering Lights is Sanjay's very personal dedication to his friend, the late Andrew Ong Hock Sing.
In this anthology, Sanjay incorporates three genres of poetry, haiku, tanka and free from poetry. Tanka is an unrhymed Japanese verse form of five lines containing five, seven and seven syllables meaning the first line has five syllables, second seven and third seven.
The idea of the anthology came about while writing and delivering the eulogy of his dear friend Andrew, which took a lot out of him. He wanted to write a book in memory of him, so Andrew would not be forgotten. Sanjay admits that the writing process was healing, cathartic almost.
The poet reflects on loss of friends and family to disease, accidents and some at their own hands. But it is not all about death and loss, as he shares his childhood memories of the neighbourhood he grew up in Hooper Road Playground.
This collection features some amazing images captured by the Lau Wah Yuen, the writer's close friend. The book is an excellent and easy read and you don't need to be a poetry lover to appreciate it.
It is a tapestry of thoughts and emotions by Sanjay and gives you a glimpse into his view of the world and makes one reflect on our world.
Sanjay recites some of his haiku in the video below.
Meet the poet at his book launch: