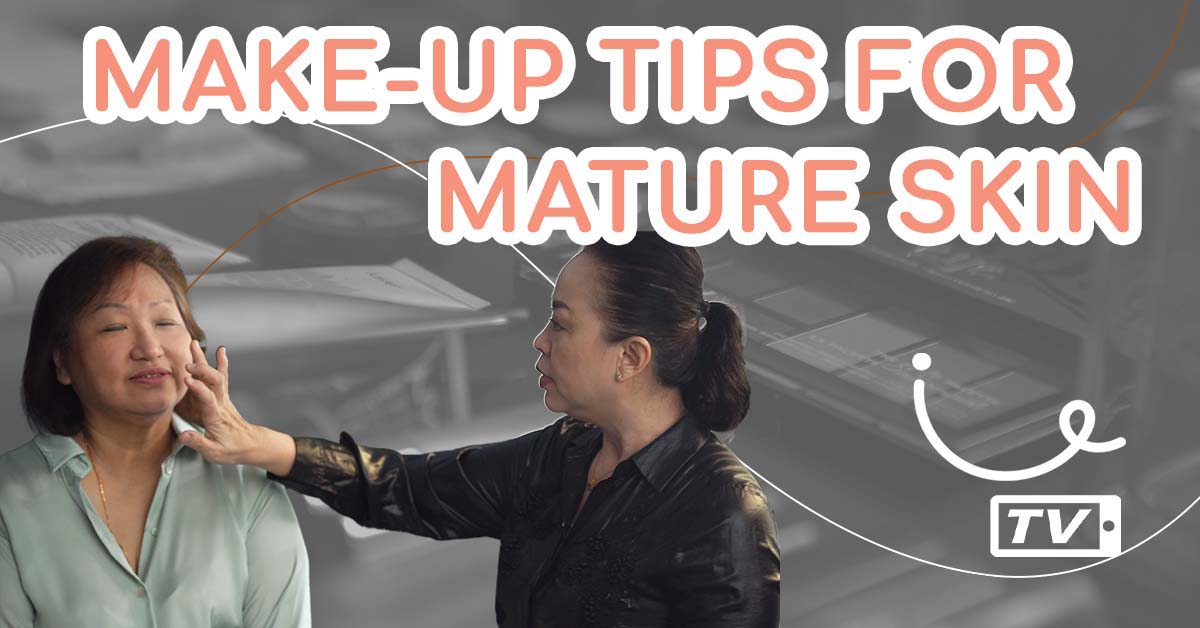 Regardless of our age, make-up can be a means of self-expression for us. As we age, the make-up tips that we used to swear by may no longer work, and that's because our skin and face shape changes with time.
The most important make-up tip that every make-up artist or guru will tell you is that you have to let the make-up work harder for you.
This means that we have to cater to the changes of our skin and face when we apply make-up.
So ditch the mistakes you may be making, and learn how you can better enhance your features and achieve a more radiant-looking complexion instead.
Mistake 1: Powder, powder, and more powder
Even with Singapore's unbearably humid weather, a powdered, matte base is not going to look flattering on you. With a loss of moisture in the skin due to aging, we don't want to emphasise our age by making our skin look even drier. Putting on too much powder will also result in creasing and caking. Furthermore, mattifying your skin can flatten the face because naturally bright places on the face, like the tops of cheekbones, lose their highlighting — this is why people with oily skin generally look younger! Take advantage of the dewy skin look that's in trend nowadays and embrace that shine.
What you should do instead:
Mistake 2: Concealing as much as you can
With concealer, a little goes a long way. Do not try to use concealer to hide your wrinkles because you can't — wrinkles are lines, not shadows like your eyeshadows. As our wrinkles deepen with age, a heavy concealer will only amplify them as the concealer settles into them.
What you should do instead:
Mistake 3: Apply blush to the apples of your cheek
The general rule of thumb for applying blush is to smile and apply at the apples of your cheeks. While that isn't wrong, try to apply your blush at the top of your cheekbones and blend down inwards instead. By doing this, you're using the blush to lift up your face for a more youthful look. Sure, you can do this with your bronzer, but not all of us use bronzer, especially if we're going for an au naturale look, so blush is our next best bet for providing a lifting effect.