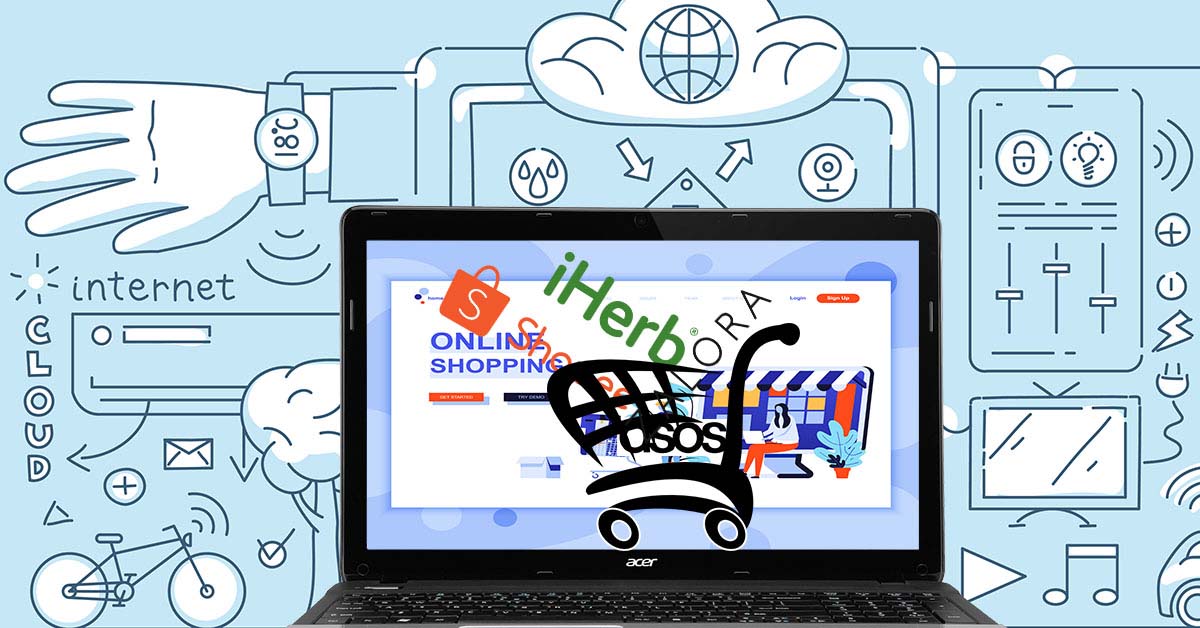 You feel a slight tingle of excitement when the doorbell rings.
Your online shopping package has arrived! As you tear open the parcel you are filled with anticipation wondering if the item you bought will be exactly like the image you saw on the site. And hopefully it has arrived intact.
Feeling satisfied with your purchase, you can't help but be tempted to check what else is trending or being "recommended" to you on your go-to shopping site.
Welcome to the almost seductive, algorithm-driven world of online shopping. An industry that, based on data from Statista, generated USD4.9 trillion globally in 2021, and is expected to grow to USD7.4 trillion by 2025.
The COVID-19 pandemic was a key driver for the explosive growth in online shopping and e-commerce globally. And Asia was where a lot of it has taken an unshakably firm hold.
In China where three large e-commerce giants dominate the online retail scene, billions of dollars are spent in one hour on 11 November, famously known as "Singles Day", with most Gen Z and Millennials preferring the larger range of options available online than in physical stores.
What's more appealing is the fact that unlike traditional advertising and brand-driven consumption, the Internet has given the consumer the power to decide when to buy, how to transact, where to shop, and data on what's cool and trending, and what's not.
Whilst the younger generation may have been the early movers and enthusiastic adopters of this new normal in shopping, the pandemic has also been the catalyst for tech-averse and cash-rich Merdeka Generation and Pioneers to experience first-hand the convenience of shopping from the comfort of their living rooms.
After spending a few sessions helping her navigate through the online buying process, my nonagenarian mother now regularly orders her meal supplements from an online shopping site. I made user-friendly notes for her to refer to, in case she forgets a step or hits a wrong button on the site.
Many of us were already familiar with buying daily necessities like groceries and pantry items from
FairPrice online
and
Redmart
or ordering a taxi via GRAB or Gojek even before Covid. But in the last two years many more consumers have also turned to online shopping sites for their discretionary purchases including apparel, beauty, wellness or hobby related buys, preferring to eschew the tactile experience of seeing and touching products in a brick-and-mortar store in exchange for the flexibility, expedience, wider choices and often discounted pricing offered on online platforms.
My own discretionary spend has pretty much moved completely online. Except for food and pharmaceuticals, I buy all my fashion and beauty products, toiletries, tech gadgets and household appliances online. This is driven partly by the ability to purchase from previously inaccessible stores and overseas brands especially in the US and UK and partly by laziness and the dreaded prospect of having to trudge back to the store to return something if it doesn't work or replace it if it is the wrong size.
I am selective in patronising only those online retail sites which allow me to return my purchases via a "pick-up" service, for no other reason than post purchase dissonance ie "I changed my mind".
Besides after two and a half years of Covid imposed self-isolation, I simply cannot bring myself to wander into crowded shopping malls, jostling with other browsers or shoppers.
My girlfriend in the USA regularly orders food, groceries, and other items on Amazon Prime. Her experience is similar to what I've experienced here. Courtesy of a well-oiled system, She shared that "If you're a prime member you can order almost anything and have it delivered in no time. If you want to return the item, it's a breeze. I don't have to get around because it's dropped to my doorstep. And it has a huge catalogue of products".
Some of the key advantages of online shopping are clearly the 24×7 anywhere, anytime factor, doorstep delivery, free delivery if you're a regular customer or chalk up enough sales, the ease of returns, global access and pricing incentives. However as with any kind of purchase, whether it's in a physical store or on an e-commerce site, it pays to do your own due diligence and be a savvy consumer. "Caveat Emptor" or "buyer beware" is an old adage that's even more relevant in the digital age.
If you're a hardcore online shopper, you probably know how to navigate different sites effectively and what to watch out for.
For less regular shoppers these are a few important online shopping Dos and Dont's to be aware of.
Only shop on websites you know or trust.
Check for the padlock in the URL bar, which indicates a secure website.
Use a credit card for greater protection. Limit the credit limit on this card so that your exposure is limited.
Remember to use any applicable promo or discount codes at checkout.
Use the cheapest shipping option for non-urgent purchases, ie standard or normal delivery.
If you see something you like which you don't need in a hurry, be patient and wait for the sales. Most websites have sales; many are quite predictable, 2/2, 3/3, etc and special days. Basically, anything to keep you returning to the site for more.
Download a mobile app to make your purchases — they're useful to have on your phone and some merchants provide exclusive shopping deals to app users only.

Don't spend more on something you don't need simply to qualify for free shipping. This is a psychological trap, and if you do the maths, you'll realise you'll only be spending more than you need to.
Any purchase above SGD$400 will attract an import fee so cap your purchases to this limit if you don't want to end up paying taxes. Note that this may change as the dreaded Goods and Services Tax (GST) is set to be imposed for all imported goods from 2023.
Do read reviews by previous purchasers but bear in mind that some sites offer incentives to purchasers to give a high rating. So, take it with a pinch of salt if it sounds too good to be true!
Many Singaporeans shoppers would already be familiar with online marketplaces like Carousell, Lazada, qoo10 and Amazon that offer almost anything under the sun.
Here's a quick snapshot of four other established virtual shopping sites that are worth knowing about — they provide free or a nominal rate for delivery to Singapore over a specified spend, offer a tracking function, allow easy returns or cancellations, and access to global or specialist brands.
Another advantage of the rise of online shopping is that physical stores are forced to rise to the challenge of figuring out how to get customers to walk in. To draw more customers back to the stores, many have raised their game and started thinking harder about how to make the physical shopping experience more exciting.
Looks like a win-win situation for the customer.