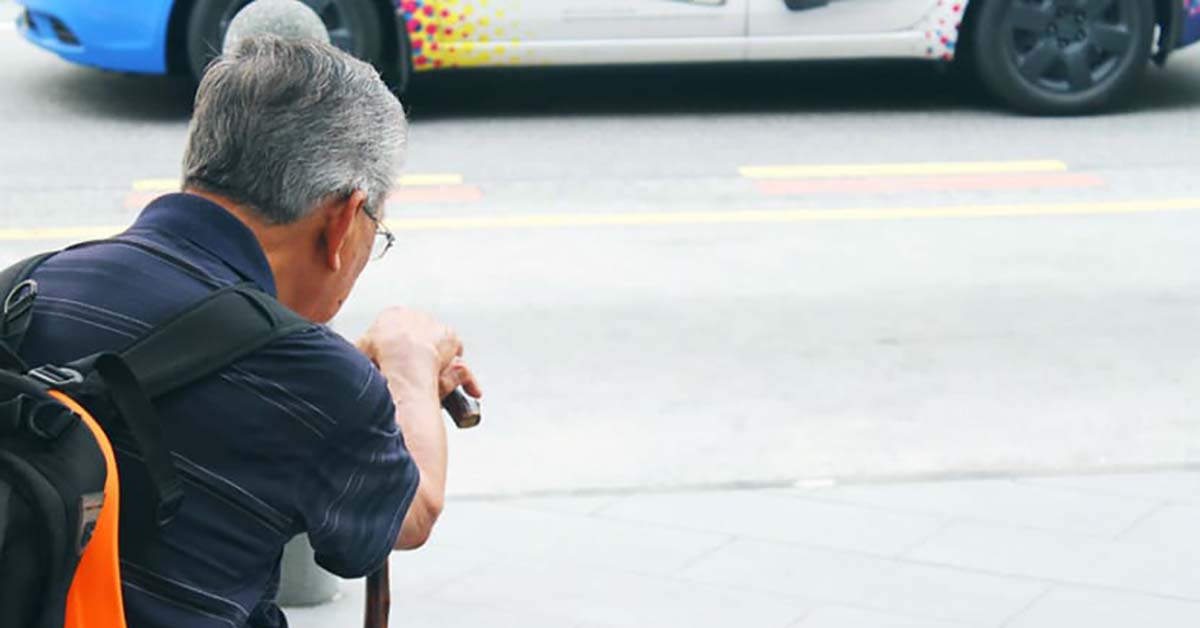 The conservative traditional beliefs and attitudes of Asian culture has held us back from openly discussing the mental health landscape in Singapore. Much more needs to be done for our society to end the stigmatisation towards mental illnesses.
In 2021 alone, Singapore reported 452 suicides, and a probable cause would be the isolation or psychological distress brought about by the COVID-19 pandemic.
Based on an article published by Mount Alvernia Hospital, depression is the most common psychiatric condition among seniors, affecting between 3 and 6 per cent of our aged population in Singapore. Some causes that lead Singaporean seniors to have depression and suicidal thoughts include:
Loneliness
Physical and mental deterioration
Loss of independence
A certain amount of loneliness is a normal part of our lives. But when your feelings of loneliness overwhelm you, it may be a sign that something in your life is not balanced. Take this
quiz
to find out if you are suffering from loneliness.
Samaritans of Singapore (SOS) revealed that among those who called the 24-hour SOS hotline and disclosed their age, about 20 per cent of calls from April 2019 to March 2020 were from people aged 60 and above.
Findings on Asian immigrant adults suggest cultural misconceptions and stigma associated with mental disorders is more prevalent in older adults. We have to take a step forward to support those who are suffering in silence, especially during this pandemic that has elevated social isolation drastically.
This World Mental Health Month, we came up with a list of resources to ease the troubled minds.
Keep an active mind: Spend time doing meaningful activities
Doing activities that provide us with a sense of purpose and accomplishment can help calm our minds, especially when engaging with activities in a supportive environment.
Looking for a place to start? We've got you covered.
Singapore Association of Mental Health (SAMH) offers a range of activities to engage with, from occupational and art therapy to social work. These services aim to assist individuals in their recovery and reintegration through therapeutic sessions.
Educating yourself: Calm Collective Asia
It is common for anyone to feel a sense of shame when diagnosed with mental health issues in Singapore. Thus, we must ensure that we make those experiencing mental health issues feel understood rather than judged.
Reading up and learning about mental health issues can be useful in helping you better understand what you or the people around you may be experiencing.
Calm Collective Asia seeks to challenge the mental health stigma in Asia and encourages people to get the help they need. It is a useful platform with a variety of resources that helps educate more on mental health issues.
For more information, click
here
.
Seeking Professional Help: Hotlines and Therapy
The Institute of Mental Health (IMH) released a research study in 2018, stating that 78 per cent of individuals with mental health conditions never sought professional treatment.
This is an alarming statistic as the stigma towards mental health has fueled Singaporeans to live with the fear of getting help.
Fortunately, there are resources that allow individuals to seek help from their own homes.
Samaritans of Singapore (SOS) provides emotional support and befriending to those who are in despair, discouraged or distressed. They have a 24-hour hotline service as well as emotional support email, and text-based service for emotional support and distressed individuals.
If you are experiencing a suicide crisis or going through a suicide loss, you can also book an appointment with them for counselling services.
SAGE Counselling Centre, a non-profit social service agency, provides various programmes and services that are beneficial for seniors. SAGE's mission is to promote the continual growth and development of senior citizens while addressing their changing needs.Some services include home maintenance services, counselling service and art & music programmes.The agency also has a Senior's Helpline, where any person aged 50 years and up can call in. For those who want to talk about or enquire on issues or services related to older persons may also use the helpline.
It has been a channel of support for seniors, their family members and caregivers since 2005 by providing listening ears to them and addressing their concerns and needs.
Venting Spaces is an accessible and convenient online wellness startup.By filling in simple survey questions, the system will match you with counsellors who have the same area of focus as your needs. This enables you to gain personalised help and receive counselling from the comfort of your own home, with your virtual companion.
The lack of mental health awareness has led to a losing battle against the mental health stigma in Singapore. However, as mental health becomes less of a taboo topic, together, we can start by trying to have harder conversations with those around us.
Jeanette Aw, a local actress on her battle with depression, wrote on her
Instagram
, "I hope for things to change. If you call yourself a good friend to someone, a family member, be sensitive to the loved ones in your life. Any moment, they could be silently reaching out to you for support, patience and understanding,"
In light of World Mental Health Month, extend your reach to your loved ones and check in on them. You never know who out there needs your support.