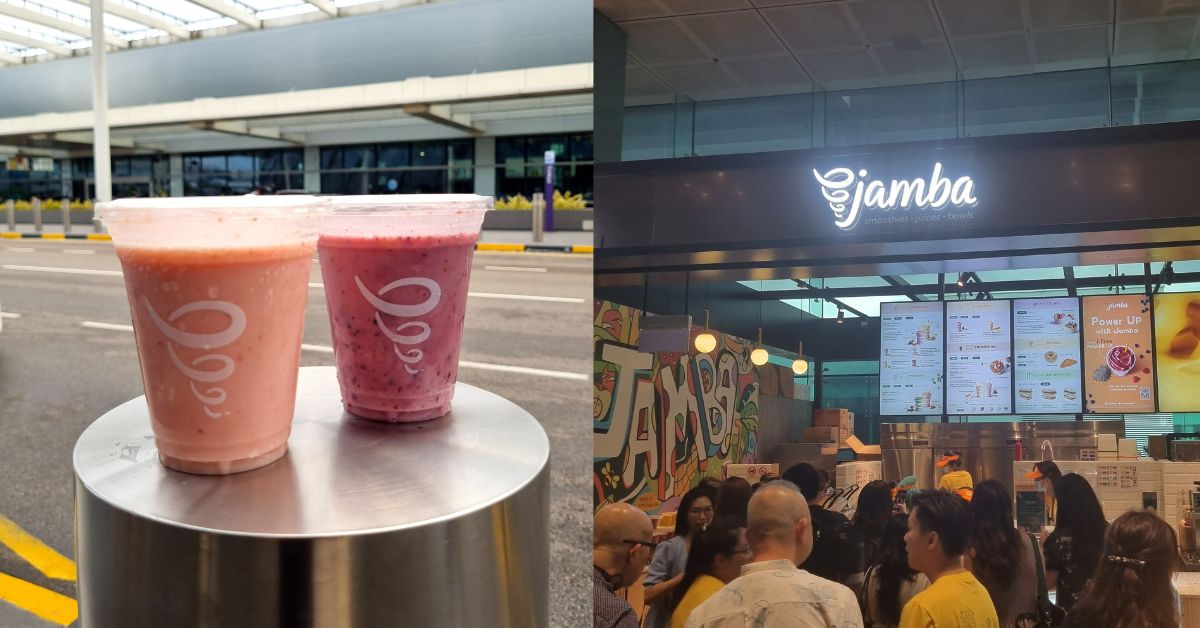 Californian smoothie chain Jamba – better known as Jamba Juice – has officially landed in Singapore with the opening of its first store today (21 July) in the departure level of Changi Airport Terminal 1.
The takeaway-only juice joint offers travellers smoothies, acai bowls, pastries and a moment of respite from the hubbub of the busy terminal at its quiet spot near Check-In Row 1.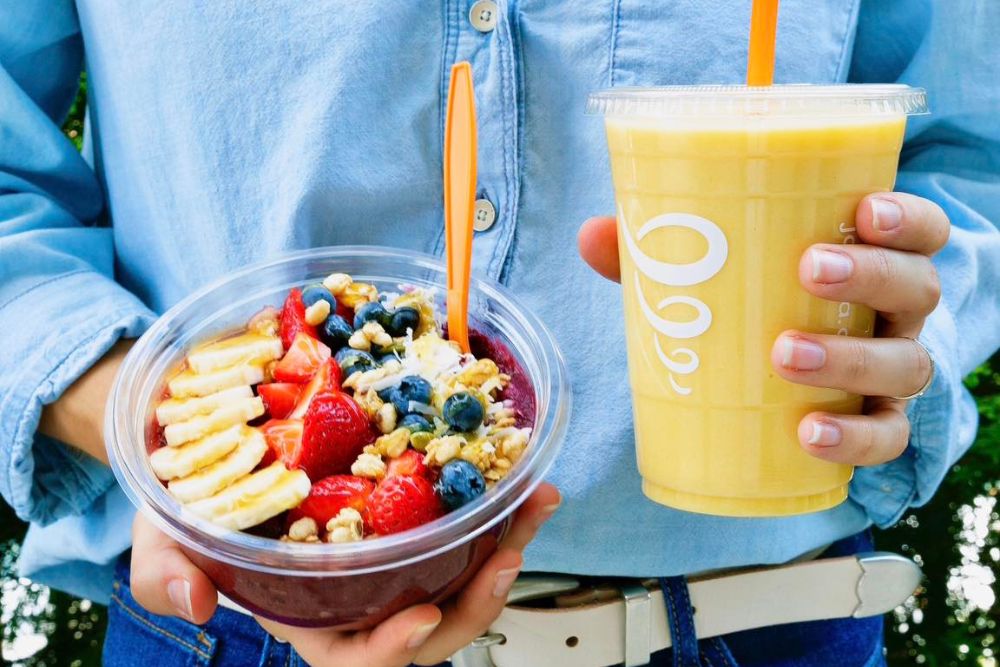 Its smoothies start from $7.90 for a 12oz (about 350ml) portion, and are available in four categories: best-selling Classic Smoothies, dairy-free Plant-Based Smoothies, soy protein- or vitamin powder-enriched Power Smoothies, and decadent Creamy Treat Smoothies.
Add-ons for your smoothie include a daily multivitamin mix, chia seeds, soy protein, collagen or kale, all for $1 a pop. (You can get one free add-on as part of Jamba's opening promo, if you order a smoothie that's 16oz and up).
According to the brand, only "frozen fresh fruits with no artificial sugar, no saturated fats, no artificial flavouring or colouring" are used in the making of Jamba Juice's smoothies.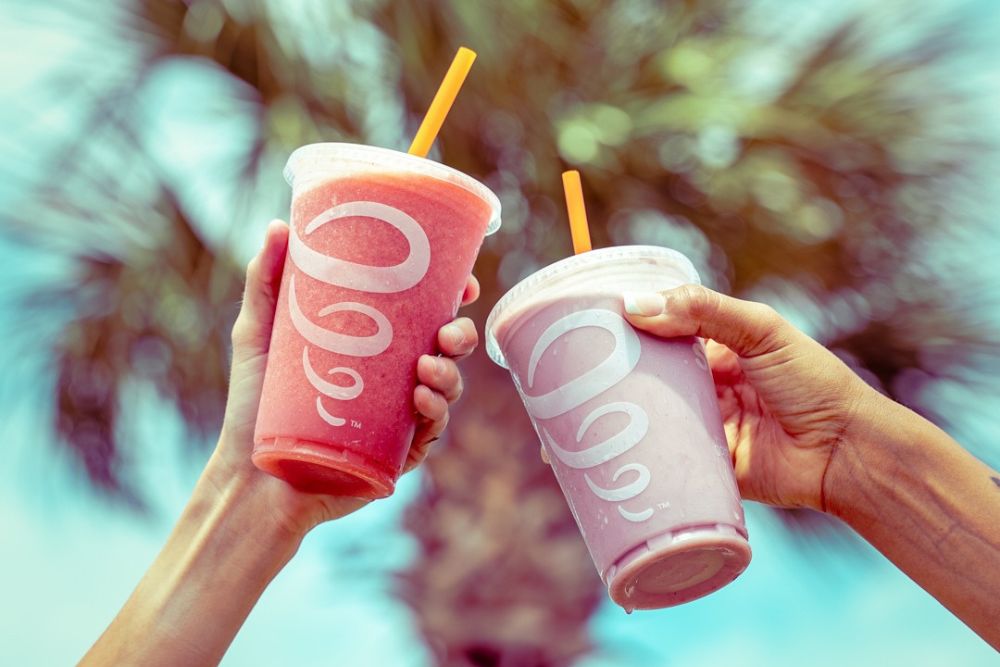 This is good news, since fruit already contains more than enough sugar naturally to be palatable when taken ripe. Silvers on a calorie-restricted diet might also appreciate the calorie counts that come with every order.
Silverstreak sampled the Mango-A-Go-Go (passion fruit and mango juice blend, pineapple sherbet, and mangoes) and the Strawberries Wild (apple strawberry juice blend, fat-free vanilla frozen yoghurt, strawberries and banana) at the media preview. Both are delightfully refreshing, and neither is overly sweet.
Jamba Juice's other offerings include trendy acai bowls ($13.90), pastries (from $3.90 for a bagel) and sandwiches ($6.50).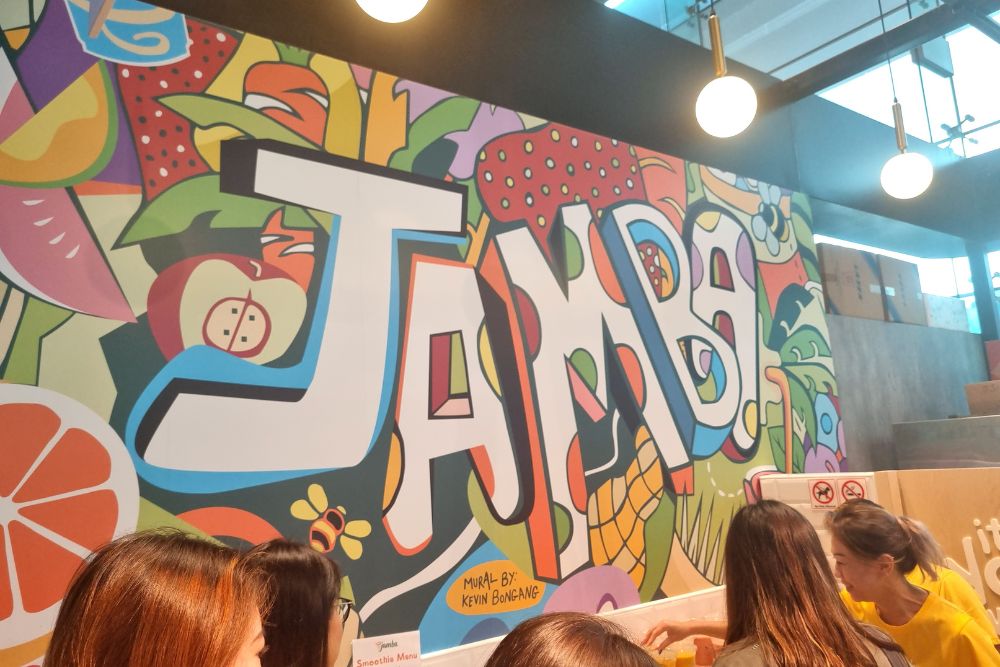 The brand, which was brought to Singapore by the same food group behind Krispy Kreme and recently resuscitated
Ben's Cookies
, plans to open two more outlets in Wisma Atria and Changi City Point in the upcoming weeks.
They also own the rights for eventual regional expansion into Malaysia and Indonesia.
Jamba Juice
was first founded in 1990 in California, where it quickly grew into an international sensation with more than 850 locations worldwide.