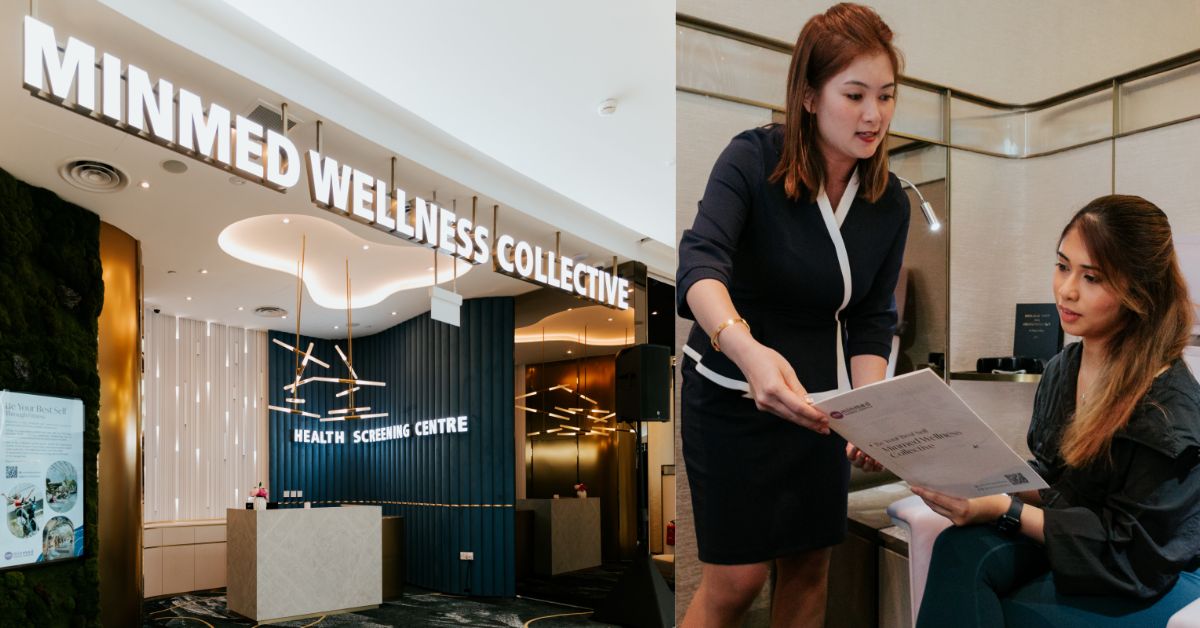 Silver
jetsetters
who spend more time in the air than terra firma, this one's for you. Jewel Changi Airport is now home to a top-end health screening facility operated by
Minmed Group
.
The clinic provides comprehensive check-ups in the cosy comfort of first-class seat-themed screening suites, completed in under an hour with results delivered within seven working days.
This is complemented by fitness and lifestyle offerings like group indoor cycling (also known as spinning) classes in the shadow of the magnificent HSBC Rain Vortex, as well as lower-intensity yoga and barre classes at the Canopy Park.
The Minmed Wellness Collective at Jewel Changi Airport was unveiled on 1 June at an event attended by CEO of Jewel Changi Airport Development James Fong and Minmed founder and chief executive Dr Eric Chiam.
Dr Chiam said, "This is part of a transformation that will carry us from healthcare company to lifestyle company.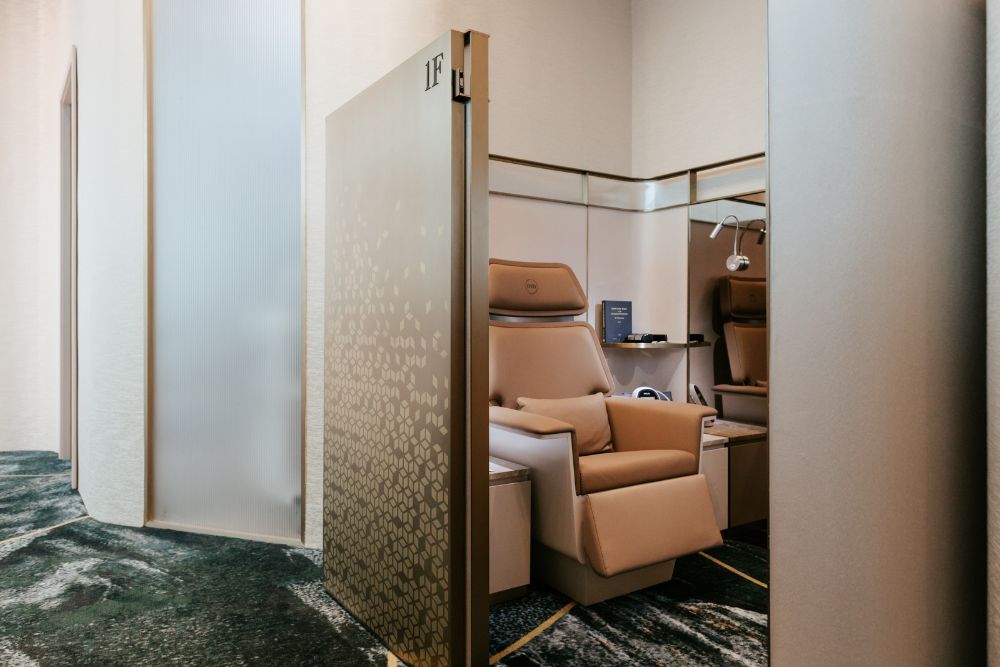 Minmed's health screening clinic has seven suites, and customers can expect attentive and personalised service, with most of the basic screening tests completed in the comfort of the suite.
However, advanced exams like x-rays, ultrasound scans, electrocardiograms (ECGs) and treadmill stress tests must be completed in separate rooms.
Health screening packages are similarly airline-themed and named after popular travel destinations, ranging from the basic $200 'Tokyo' bundle — comprising physical examinations, height and weight measurements, vision checks, and a panel of blood tests — to the all-in $1,000 'New York' screening, which includes a more comprehensive blood panel, deficiency screening, x-rays and ultrasound scans (more details
here
).
For contrast, health screenings by fellow private healthcare group Fullerton Health (which recently opened a health screening centre in Novena also equipped with private pods) costs between $468 to $1688.
The packages are generally comparable across both companies in what they screen for, though you can click
here
for exact details.
No fasting is required for most of the tests conducted at Minmed Wellness Collective (including diabetes and cholesterol screening), save for patients considering abdominal ultrasound tests.
Blood test results can be delivered within one working day, while x-rays, ECGs and other advanced test results need up to six working days.
Walk-ins to the Minmed Wellness Collective are welcomed, though bookings via their website or the Minmed Connect app are highly encouraged due to the limited number of suites.
Morning yoga, barre and pilates at Jewel Changi Airport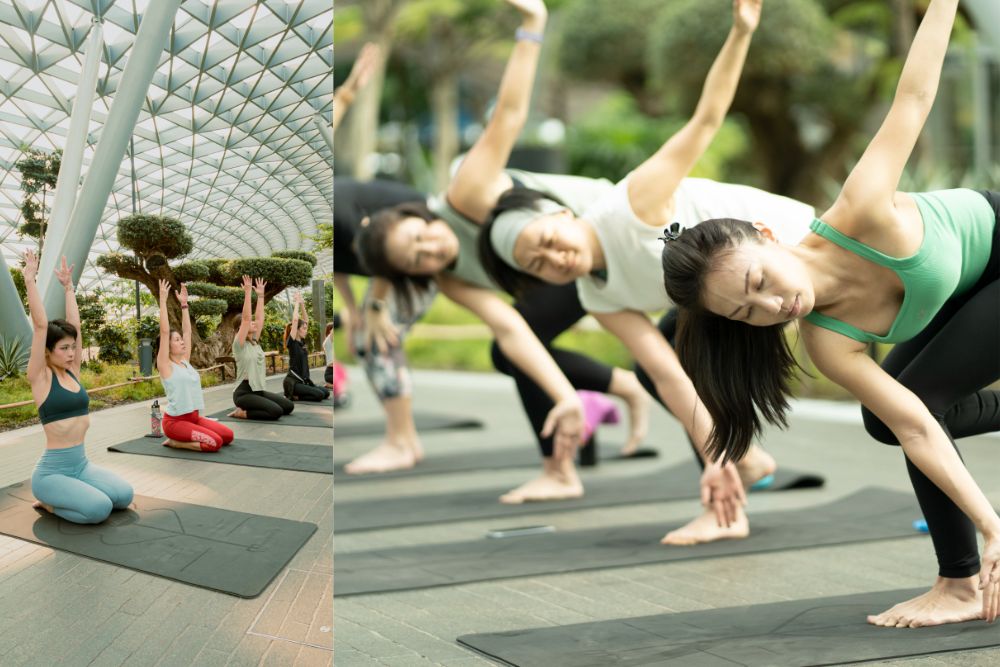 Yogis and fitness junkies can also look forward to regular group classes conducted by Minmed Wellness Collective.
Low-intensity workout classes like yoga, barre and pilates will be conducted from Wednesday to Sunday, 8am to 10am in the greenery of the Canopy Park, situated at Level 5 of Jewel Changi Airport.
Classes
cost $28 each.
Silvers with a spring in their step – or quads – can sign up for Rhythm cycling sessions every Friday, Saturday and Sunday instead (also $28, full schedule
here
).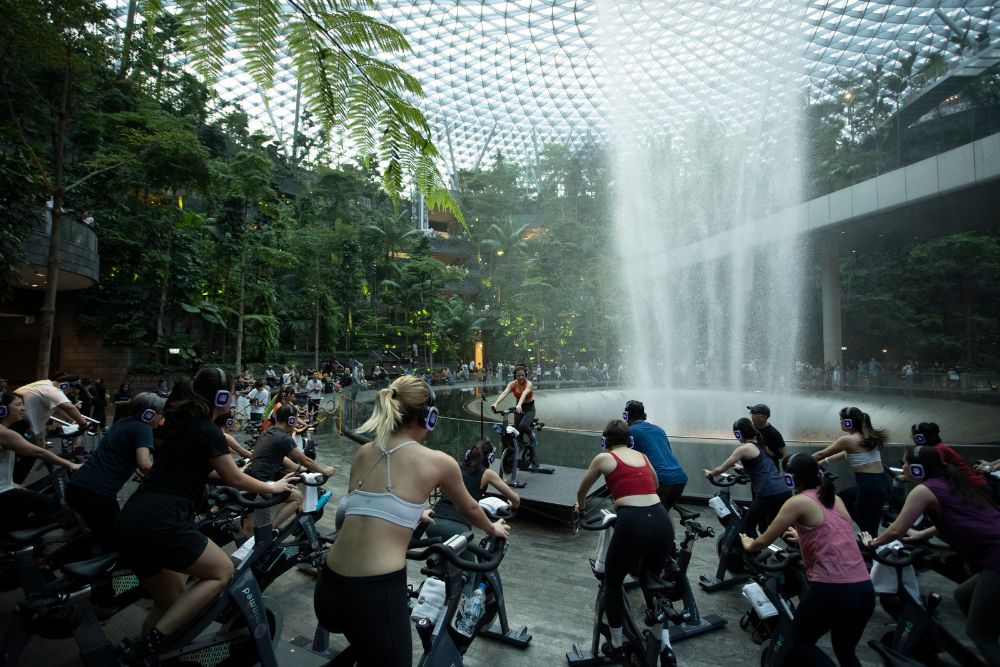 These 45-minute classes will be conducted like a silent disco, where participants tune in to heart-thumping beats and instructors' directions via headphones to better preserve the tranquillity of the Shiseido Forest Valley.
Expect an adrenaline-filled workout set against a backdrop far more beautiful than your usual CBD spin studio – the magnificent HSBC Rain Vortex.
Minmed Wellness Collective at Jewel Changi Airport joins the healthcare group's stable of almost 30 clinics around the island, which includes general practitioner clinics, dental services and a health screening facility at Paragon shopping centre. The group will be opening more screening centres