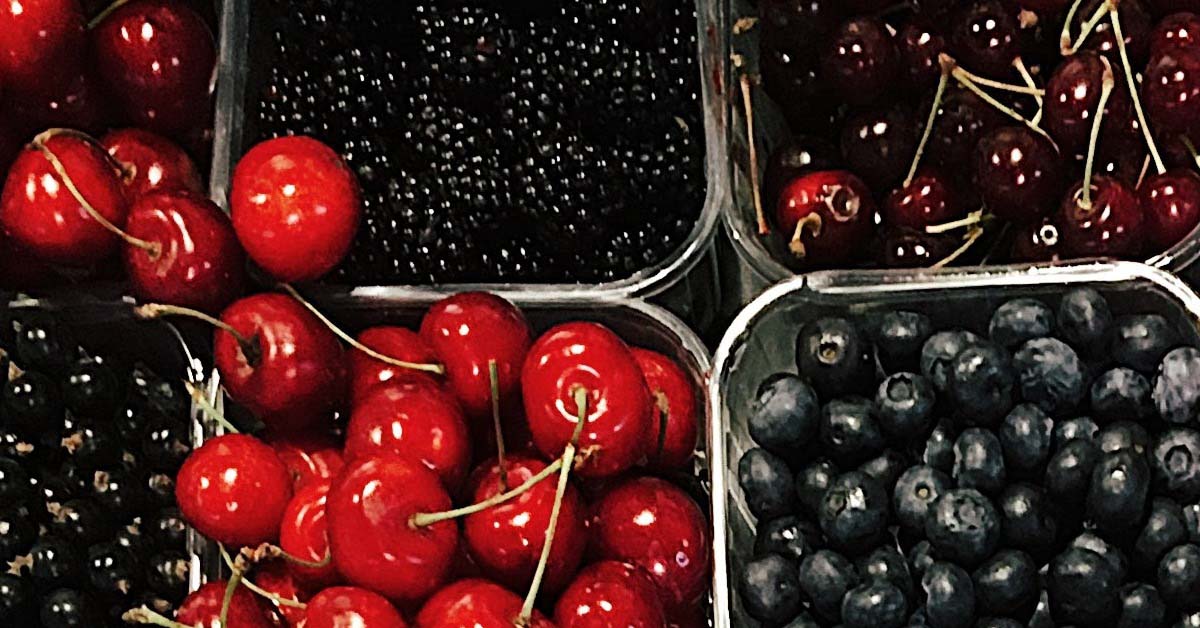 There is no doubt that our body breaks down as we age — our metabolism and bowel functions slow down, bones start to weaken, and we lose muscle mass.
But instead of gobbling down multiple supplements, it's better to consume some nutritious and delicious superfoods instead.
However, eating healthy can get expensive at times, so we've rounded up some staple superfoods that are affordable and accessible so you don't have to spend beyond your means or go out of your way to get exotic superfoods (some names you don't even know how to pronounce).
Ditch the idea of getting one superfood per vitamin – what makes a superfood a superfood is that it delivers multiple benefits to our body! Berries are known for their incredibly high levels of antioxidants, vitamin C and fibre.
Berries are also versatile and you can throw it on top of your oatmeal, pancakes, yoghurt, cereals, cook it into a sauce, blend it into a smoothie, or just eat it whole.
Tip: Get frozen berries since they are cheaper (less than $2 per 100 grams) without being second to fresh berries in terms of nutritional value! Frozen berries are picked and frozen at peak harvest so they retain their nutrients just like vegetables.
Don't let its usual dull appearance fool you, sweet potatoes are actually packed with nutrients! A healthier alternative to your carbohydrates, they are loaded with insoluble fibre and vitamin A and C, promoting a healthier gut, healthier eyes and immune system respectively. Sweet potatoes also contain higher amounts of potassium, which help to widen arteries, than bananas! The orange and purple varieties, especially, have a high amount of antioxidants which can help prevent damage to your DNA and inflammation.
Whether you bake, mash, fry, steam, put into soups, purée, you're always in for a delicious meal when it comes to sweet potatoes – and they're highly affordable (about 50 – 60 cents per 100grams) and filling!
Tip: Eat them together with the skin for higher nutrient intake!
Among all the different teas, green tea takes the cake for its antioxidative and anti-inflammatory properties. Being one of the most researched beverages, green tea has been shown to boost your hearth health and immune system, and if you're on the go, it's great to bring around with its convenient sachet packaging.
Green tea is super cheap (just less than 20 cents per sachet) and can be bought anywhere, and even comes in the form of Matcha if you're feeling a little more fancy. Just make sure you do not substitute green tea with packaged green tea beverages due to their high sugar content (packaged green tea has more sugar than coke – let that sink in!).
Tip: Buy in bulk so you get more value (they can last for more than a year if stored properly, after which it starts losing its nutrients)!
Little did you know, this common household ingredient is actually a powerhouse of nutrients! Like the superfoods mentioned above, tomatoes are high in vitamin A, C, fibre, potassium and a wide array of antioxidants. In particular, the high amount of vitamin C and lycopene are linked with reducing the risk of prostate cancer. But one thing that sets it apart from the rest is its high water content!
Since tomatoes are common in our diet, you don't have to worry about going out of your way to include them in your meals in order to get its benefits of reducing the risk of cancer, reduce blood glucose levels, and maintaining a healthy blood pressure. It costs about 50 cents per 100 grams, and you can easily include them in sandwiches, dice and throw them into marinara sauces for your pasta, add them in omelettes, make a salsa, or add them into soups. However, remember to always wash them before eating due to its high pesticide residue.
Tip: To get more vitamin A, snack on cherry tomatoes!