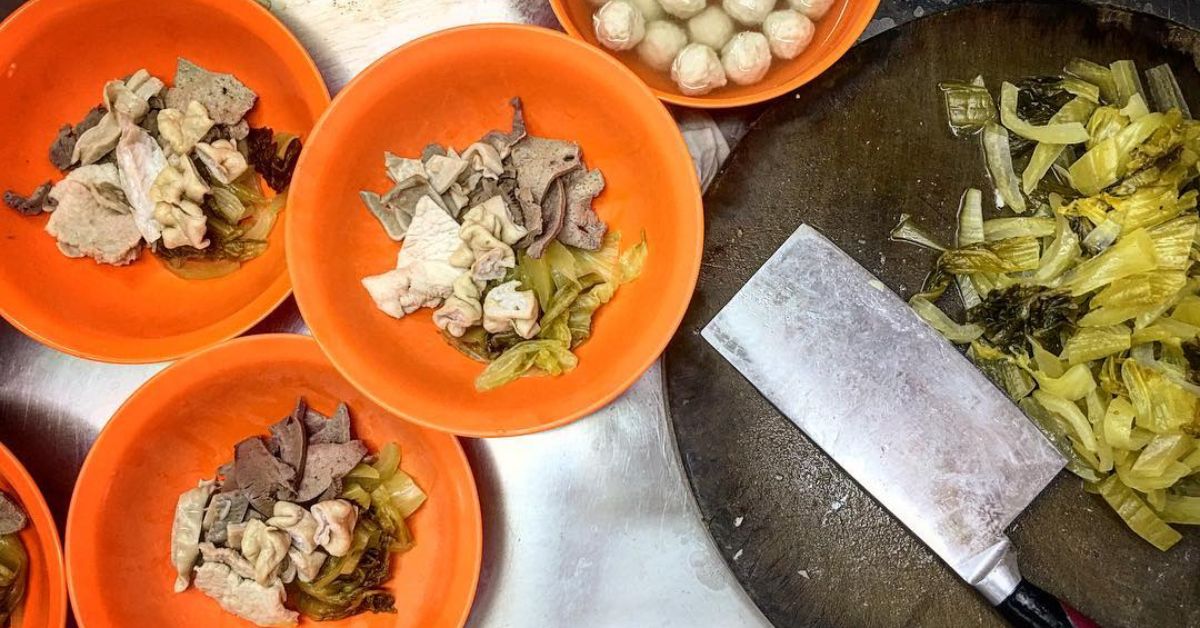 Thomas Koh spent much of his childhood in his grandfather's hawker stall – made swelteringly hot and humid by huge, bubbling stock pots crammed with pig's offal – on the second floor of Tiong Bahru Market & Food Centre.
When the 35-year-old started helping in his teens, he got a first-hand experience of "how hard it is to be a hawker".
Scrubbing kilograms of pig's intestines inside and out in the early morning was especially memorable, and just off-putting enough to drive the young Singaporean to find his first job in the corporate world as a graphic designer.
However, "from time to time, the question of whether I should help them would pop into my mind," he recalls.
That time came in 2013, when his grandparents were getting too old to be hawkers. "It was just my parents at the stall. I thought it would be a big waste to close the stall due to lack of manpower, so I decided to give being a full-time hawker a shot," he says.
Thomas has since taken over the running of Koh Brother Pig's Organ Soup from his father. The hawker business has close to 70 years of history and has been consistently awarded with a Michelin Bib Gourmand, denoting a value-for-money gourmet experience, since 2019.
He is not alone. Tan Jun Liang, 30, joined his father in running their family's noodle chain Face Ban Mian fresh out of university.
Mohamed Dufail s/o Haj Mohamed, 37, and his older brother, were also roped into their father's well-known prata stall, Sin Ming Roti Prata, to ease his manpower burdens.
Another sibling pair, Nurul Ann Ariana, 30, and her younger sister, quit their day jobs to manage Alham Eunos Crescent, a hawker stall selling an assortment of Malay food.
Jin Ji Teochew Braised Duck & Kway Chap in Chinatown Complex Food Centre is run by 45-year-old Melvin Chew, helping his mother after the passing of his father.
Bai Rui Hai, 35, and his two older brothers are also braised duck hawkers who operate their parents' business out of two hawker centre stalls, both named Ah Xiao Teochew Braised Duck.
It makes sense that some youngsters would be willing to carry on their parents' hawker legacies. After all, Singapore's hawker culture is a treasured national icon.
It even managed to snag a spot on the UNESCO Intangible Cultural Heritage of Humanity list in 2020.
Finding New Blood is Tough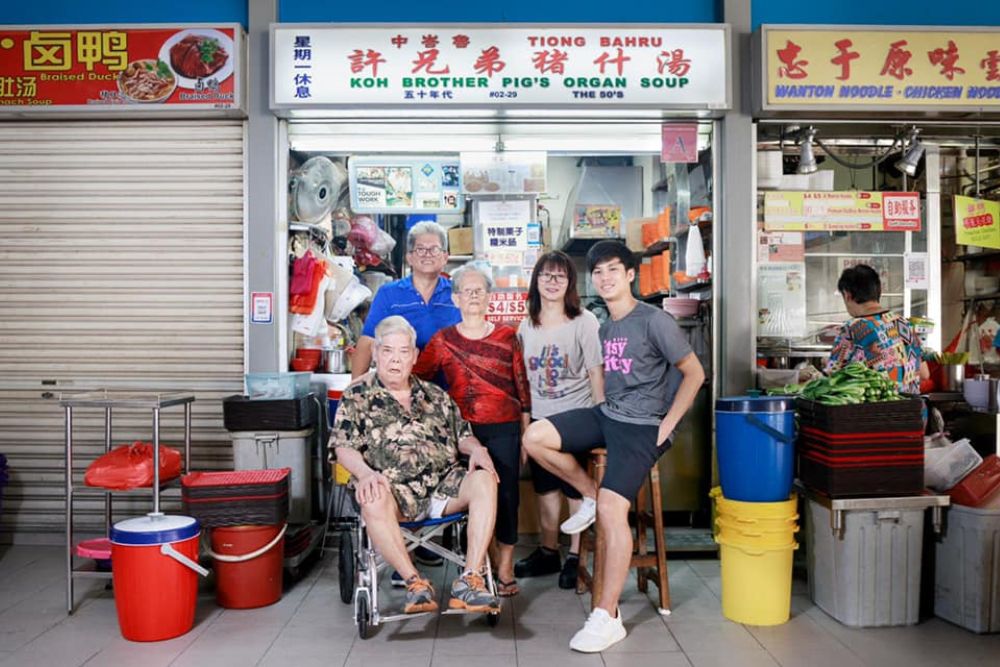 But these next-generation hawkers unanimously agree that their kind is a dying breed. Less young people want to be hawkers, and fewer still want to cook old-school hawker grub, they say.
"In a first world country like Singapore, there are many other opportunities to earn way more than an average hawker without working for so many hours a day – so a lot of niche traditional food will start to disappear," says Thomas.
It's not just the all-consuming workdays – with shifts often stretching upwards of 12 hours – holding young people back from joining the profession. The work is backbreaking, almost entirely manual, and definitely unglamorous.
Says K.F Seetoh, prominent hawker advocate and founder of the Makansutra food guide, "Hawkering is not for the dreamers or faint-hearted. You need years of consistent struggle before people will take you seriously."
"And cooking heritage hawker food is not easy," he adds.
Many hawker stalls last for just a single generation, closing for good once the hawkers get too old or too tired to keep cooking.
In March, beloved hawker stall Zhao Ji Clay Pot Rice in Chinatown Complex announced its closure. Its 60-year-old owner Deng Shu Ling told the Chinese daily Lianhe Zaobao that neither of her two sons were willing to continue running the business. She also couldn't find a stall assistant to ease her load.
Her story is not unusual. The family behind Lai Heng Mushroom Minced Meat Noodle, a longstanding bak chor mee stall in Toa Payoh, revealed last year that they were looking to sell off their business and recipe.
Run by silver siblings and two younger relatives from the next generation, the Lee family faced manpower and succession issues, and were unable to entice more youngsters into their ranks to help with daily tasks.
Lee Wee Kim, 58, the youngest of the siblings behind the business, ended up deciding to continue operations after failing to secure a buyer. "I wake up at 4.30am and finish at 5pm. You have no holidays or weekends. If you fall sick, you just take medicine and come to work anyway. Who wants to do this?
"The older generation can still accept this, but what about younger people? Maybe two out of 100 will be okay," she jokes.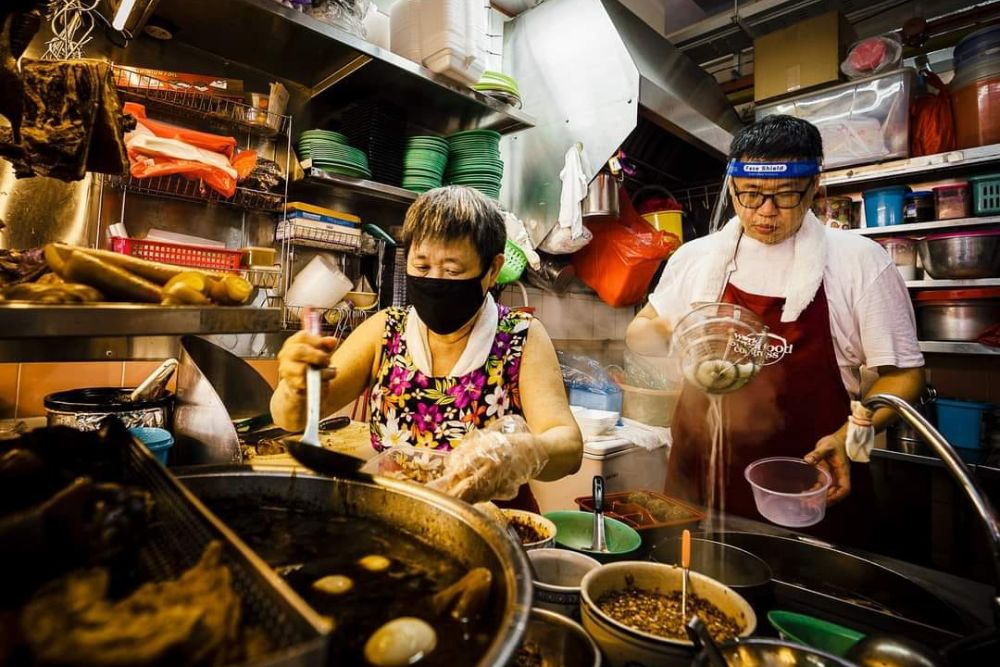 The stalls aren't the only things vanishing. Heritage hawker grub, which Thomas says often "requires a lot of work…is usually handmade, and takes many man-hours to prepare", is also becoming increasingly uncommon.
He points to his stall's signature glutinous rice-stuffed pig's intestines, a hard-to-find and harder-to-make dish featuring sticky glutinous rice, chestnuts and pork belly jammed by hand into a pig's large intestine. It takes "multiple hours and many hands" to prepare daily, but usually sells out within a couple hours of Koh Brother's opening.
Rui Hai and Melvin, both purveyors of an equally laborious dish that they begin preparing in the wee hours of the morning, concur that some time-honoured hawker nosh is losing its lustre.
"Honestly, I expect traditional food to slowly die out in around 10 to 20 years. Modern fusion food will slowly take hold as more trained chefs from restaurants branch out and create their own vision of good food, instead of going the traditional food route," says Rui Hai.
He's not wrong – of the dwindling crowd of youngsters that decide to step into the trade, many first cut their teeth in professional kitchens. Lester Li, 25, is one example. He spent three years as assistant chef at the Clark Quay outlet of popular restaurant chain JUMBO Seafood, before jumping ship to kickstart his now-ubiquitous hawker chain King of Fried Rice.
Melvin sees this shift as one of necessity. "The world is turning and things have changed fast. We need to adapt to what the next generation likes," he says. "Nokia is a good example – they did nothing wrong, but they failed to adapt. That's why they got overtaken, and it is now a forgotten brand."
He too has shifted with the times, updating the menu at Jin Ji to cater to modern tastes – you can get his Teochew braised duck presented Japanese bento-style, with yam rice balls, pickled veggies and a runny-yolk marinated egg.
Some Insist on Sticking to Tradition
But not every hawker agrees. Wee Kim insists that anyone who ends up taking over their business should "stick to their original recipe". She says: "If you want to change the recipe, sure – be prepared for your business to drop like a stone."
Ann of Alham Eunos Crescent, a 25-year-old family business with three outlets, believes modern fusion food is "a passing trend". "I think that most local people will get tired of it and go back to the classics," she says.
This too was the sentiment of Makansutra's founder, who just recently opened a Singapore-themed food hall in New York City. "New-gen hawkers selling dishes made from YouTube recipes will be popular for a while, until the next viral post comes along. Hawker centres are the domain of traditional food.
"If you are selling mod, fancy things – go elsewhere," Seetoh says.
'Cheap-and-good' Mindset Remains Too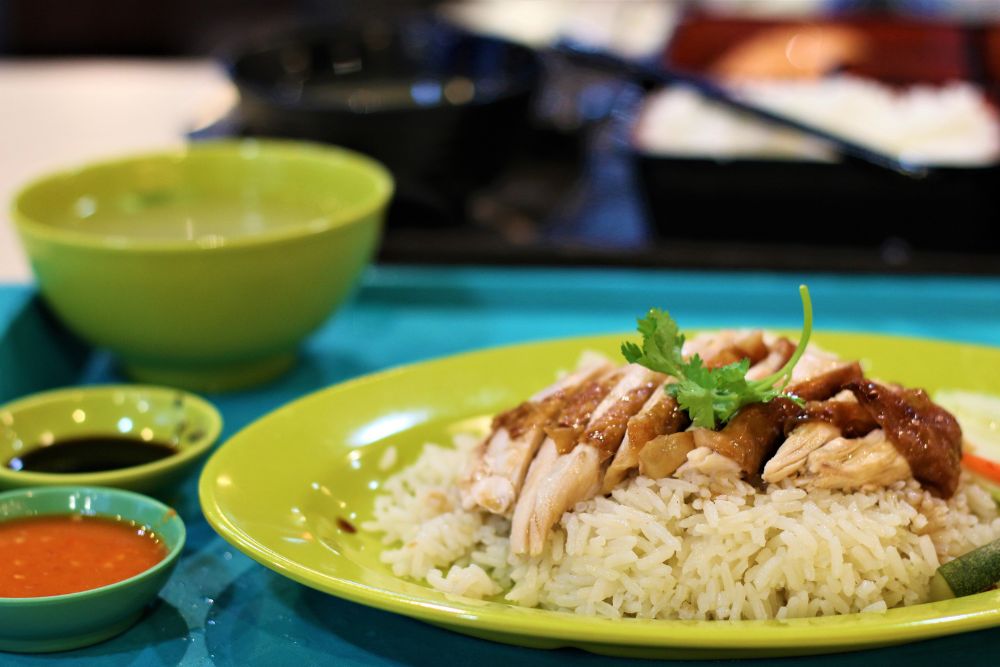 Another aspect of Singapore's hawker culture that remains relatively unchanged is the perception that hawker food must be 'cheap and good'.
But rising costs over the past couple of years in light of factors like inflation, an industry-wide manpower shortage and the increase in Goods & Services Tax (GST) have led to hawkers raising prices, resulting in friction with some customers.
It is not uncommon for such customers to air their grievances on social media, especially on popular Facebook groups like
Complaint Singapore
.
Thomas says, "I think Singaporeans really need to start accepting that Singapore is one of the most expensive countries in the world. When I started in 2013, we were selling at $4 a bowl. My cost was $5 per kilogram of intestines. Now, in 2023, we are selling at $4.50 – but intestines cost more than $10 per kilogram.
"After I increased my price by $0.50, we saw a drop in business by about 20 per cent," he adds.
Mohamed of Sin Ming Roti Prata says: "I think it's quite a challenge for both customers and hawkers. We want to be able to meet up with our customers' expectations. However, as we move through this [period of] inflation, there definitely needs to be a mindset shift in order for hawkers to survive.
"I know it's hard for our customers but trust me, it's harder for us hawkers because we are sandwiched between wanting to meet the demands of customers to make them happy, and at the same time dealing with inflation. In time to come, people will be saying, 'Huh? Cheap food? Where got such thing one?'" he says.
Melvin too agrees that "to sustain and survive in the hawker trade is getting tougher and tougher".
He says, "We are selling it affordably so that every Singaporeans can afford our food. But every hawker has our own operating, food and labour costs. Some use better-grade ingredients, while some have higher rents. A hawker with family and children to feed face a heavier burden, while the elderly or a couple with no children have less of a burden. These are all factors for hawkers' selling prices."
But after working in the industry for more than five years, Jun Liang of Face Ban Mian believes that hoping for a mindset change is "wishful thinking".
"We cannot expect to change how a person thinks. The best we can do is identify our target audience and try our best to cater to them."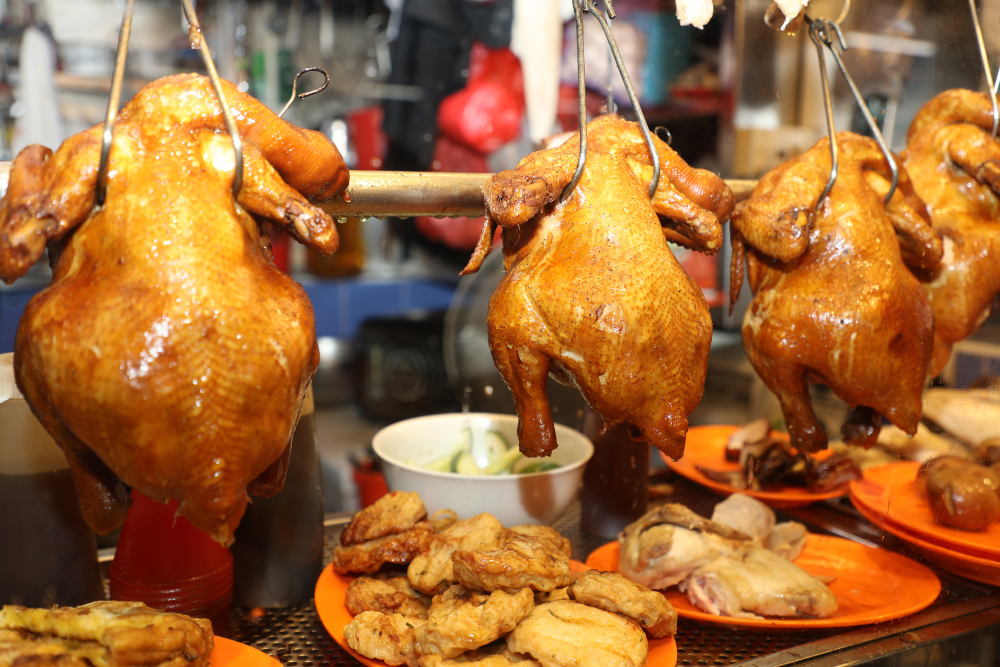 Facing these headwinds, hawkers interviewed were split on the future of Singapore's hawker scene.
"I can't imagine if the inflation doesn't stop, or if hawkers can't get a solution for the manpower issue," says Melvin.
"No Singaporean wants to work as a stall assistant, but no foreign workers are allowed [for stallholders in hawker centres] and as a result, there have been many elderly hawkers who have been forced to retire due to manpower issues."
"If hawker culture dies and traditional food goes into history, it will be very pathetic. Just imagine char kway teow cooked by robot, or only fast food is around," he adds.
Mohamed, on the other hand, isn't averse to modernising hawker centres. "One of the things that makes Singapore unique is our hawker centres. UNESCO describes it as 'community dining rooms' and in 20 years, I feel that we will be seeing a more elevated version of what we have now. I think there will be more variations in our 'dining rooms' and probably a different set up – think robotics."
Lai Heng's Wee Kim is also optimistic about the future of hawker food: "Parents will teach their children to appreciate hawker food, and those children will grow up, become parents, and teach their kids the same thing. Yes, there are more options for the younger generation now, but they can't eat atas (used to describe something of high social status) every day; if they think they can, they can try (laughs)!"
As for Thomas, he believes that next-generation hawkers like himself are doing their part to keep the culture alive – even though some aspects of it will be lost to time.
"The hawker scene will still be there – after all, hawkers exist to feed people from all walks of life by providing affordable food – but many previous original recipes that have been passed down from our fathers' generation will be lost forever," he says.
"After working for a few years, I realised that I am doing more than running a family business. What I am doing is more than carrying on my grandfather's legacy — I'm actually helping to preserve a part of Singapore's history," he concludes.