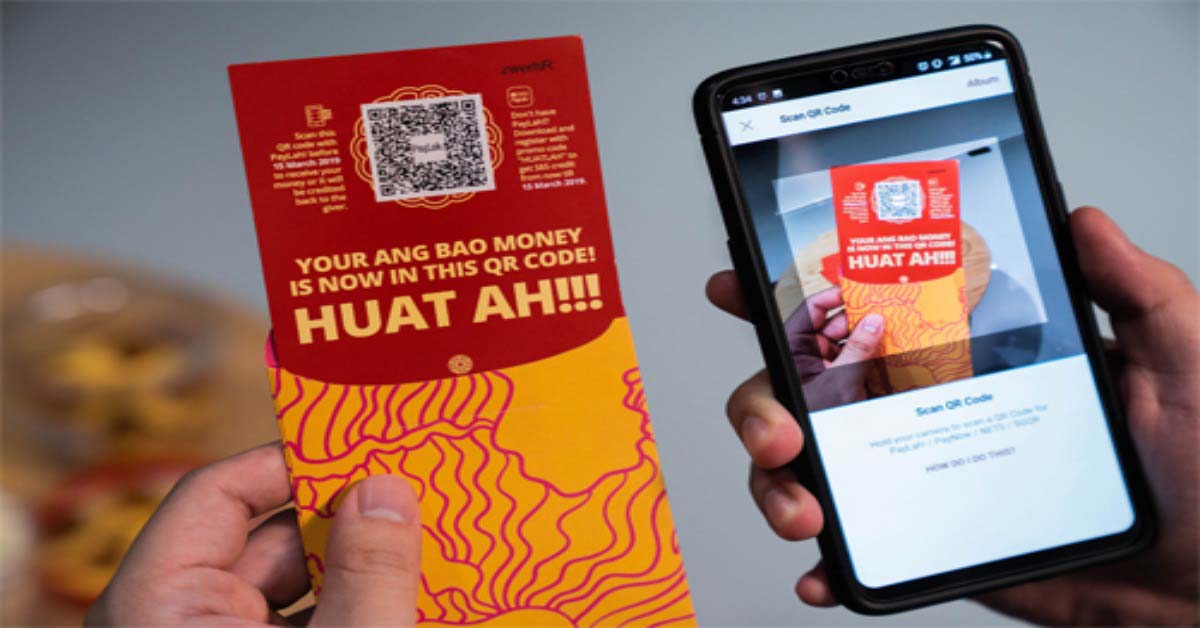 As the term suggests, e-ang baos are electronic red packets that can be sent and received through scanning of QR codes or fund transfers.
Don't worry, the act of sending your blessings to the recipient still remains traditional (80% of the people in China are sending e-ang baos now!). With the fancy functions embedded in these apps that aim to emulate the physical act of giving ang baos, you can also leave messages of blessings along with your ang baos, and have it decorated in ang bao animation!
Before we start the tutorial, what are the benefits of sending ang baos electronically?
No more long queues for new notes, which means more time and effort saved.
More environmentally friendly — with lesser printing of notes, we can save on carbon emissions. Did you know that 330 tonnes of carbon emissions (the equivalent of 82.5 elephants) are generated each year in producing new notes? With e-ang baos, we can now give guilt-free.
Get even more huat with the denominations of your notes! Since you are sending money electronically, you don't have to stick to the tens in note denominations to spread some huat to the recipient. In other words, instead of giving $8, $18, $28 and so on, you can give to your relatives and friends even more auspicious numbers like $8.88, $18.88, $28.88.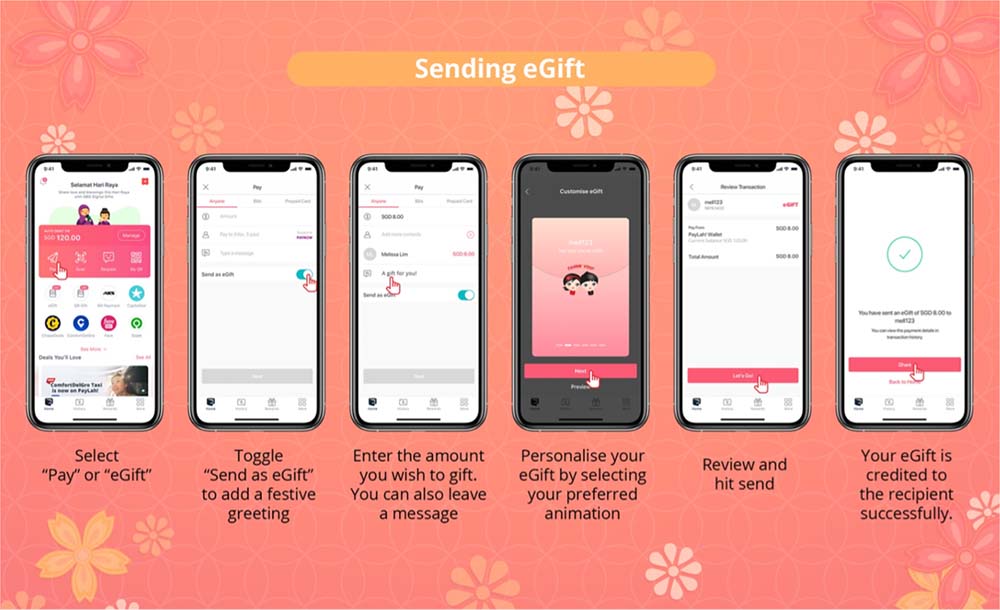 Download DBS PayLah! and login with your credentials
On the Home page, select 'pay'
Press on the 'Send as eGift' option and key in the amount you want to give
Leave a message of auspicious blessing if you want!
Personalize your ang-bao by selecting the animation you like
Check that everything is in order
Press send
The recipient will be able to receive your e-ang bao immediately and cash it into their bank or leave it in their PayLah wallet.
*note that the recipient has to have this PayLah! app as well in order to receive your e-ang bao.
With the DBS QR Gift cards, you can give your ang baos in person with the touch of a red packet, even if they are not DBS users — but with electronic money! QR Gift cards are available for free at all DBS/POSB branches and DBS Treasures Centres while stocks last.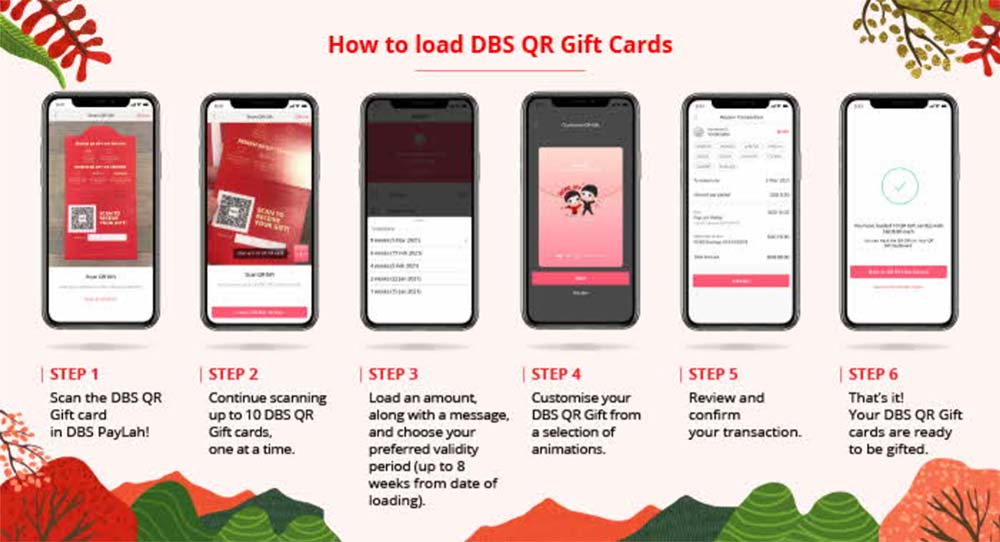 Download DBS PayLah! and login with your credentials
Collect your DBS QR Gift cards
Scan up to 10 DBS QR Gift cards one at a time
Load the amount you wish to give
Leave a message
Choose your preferred validity period (up to 8 weeks from date of loading)
Customise your DBS QR Gift with your favourite animation
Check that everything is in order
Send your e-ang bao
Recipients just have to use the scan function in their PayLah! app to receive it, while non-DBS recipients have to redeem it via PayNow following these guidelines:
3. PayNow on Citibank, OCBC, Maybank, Standard Chartered and UOB
For all these other banks, you can send your e-ang baos through PayNow, similarly with festive Chinese New Year backgrounds and greetings. All you have to do is to go through the usual steps of sending someone money via PayNow.
If you do not have PayNow, fret not. Simply download the necessary banking app and sign up. You can either choose to sign up for PayNow using your NRIC or mobile number. Still unsure? Visit the relevant bank websites for more specific instructions on how to sign up for PayNow!