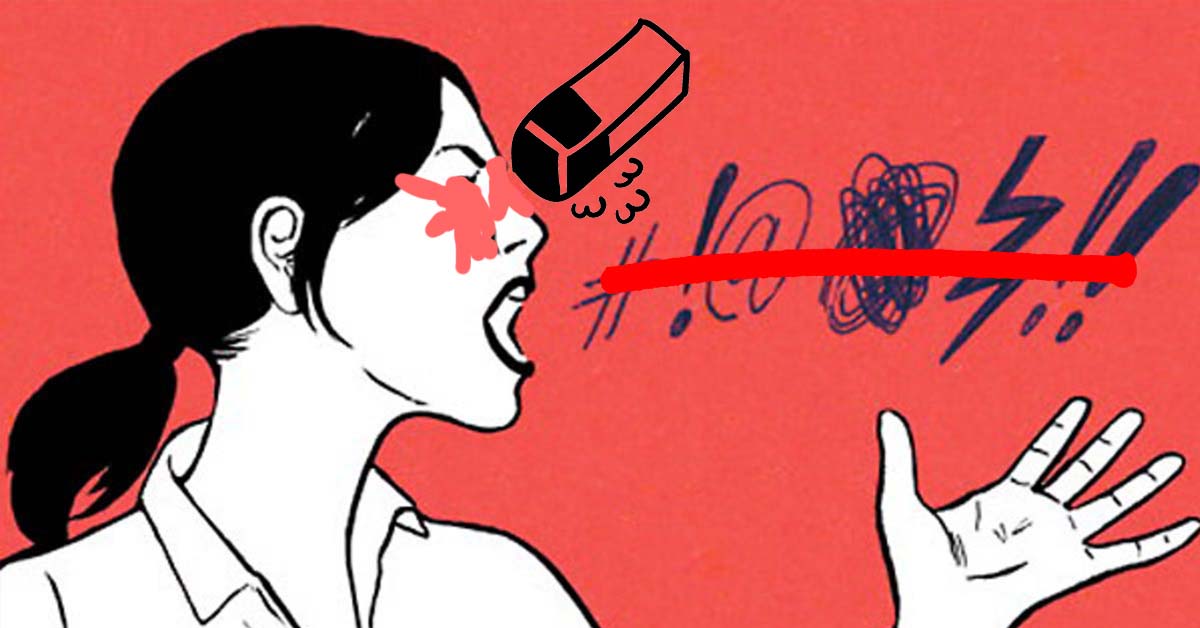 How often have you re-tweeted or reposted someone's post calling out obnoxious and unacceptable behaviour on social media? From someone hogging the seats on the train or bus to the queue jumper in a taxi line.
These may seem innocuous enough but others such as photos of prominent academics involved in a drunken brawl and even politicians involved in trysts have made the rounds on social media and have cost them their jobs and done irreparable damage to their credibility and reputation.
This stems from the growing "cancel culture" which seems to be very prevalent today.
But what is cancel culture?
Way before cancel culture, as we now know it now, was bandied about, there was the "boycott". I remember boycotts where people would cut off ties or friendships with anyone deemed mean or offensive. They would stage a "boycott" against certain brands, people, or products with unfair or unscrupulous practices.
As a schoolgirl, I remember boycotting the neighbourhood ice-cream vendor who shortchanged me; rallying my family and girl gang to stop patronising him.
Was I already enforcing cancel culture way back then? Where had I learnt it? I guess if we follow the lead of those in charge, there are many global incidents that set precedents that others will follow.
Superpowers like the USA have imposed economic sanctions against countries like Iran, Iraq, Afghanistan, and now Russia, as part of a long list. Is that a cancel culture of a sort?
I have always been taught to "live and let live", so when the cancel culture practice began making the rounds, I was torn. On the one hand, it exposed unacceptable, unfair and prejudicial behaviour and acts by individuals and organisations. On the other, it did smack of mob behaviour not unlike the KKK and the like; behaviour which civilized society, frowned on.
Fast forward to the 21st century and the phrase cancel culture, has fast gained popularity. Old wine in a new bottle perhaps?
Cancel culture stems from a public calling out of anyone who basically exhibits unacceptable behaviour or views.
Public support for a celebrity is removed and this would transcend to their music, books, movies or product endorsements. Public backlash and denouncement follow those who make sexist, racist or homophobic comments or posts on social media, because of the massive surge in cancel culture among netizens.
Thanks to social media, the call out culture has reached gargantuan levels.
From celebrities, politicians, to CEOs and royalty, no one is spared. Even a public figure who posts his personal views on an issue, if deemed culturally, racially, or gender inappropriate or offensive, will be called out, held accountable and maybe even ostracized.
It's almost as if one is being punished for an opinion which runs contrary to the majority view.
Social outrage and rallying support among netizens on social media platforms, such as Twitter, Instagram and Facebook seem to have far-reaching consequences. Careers, contracts and even relationships have been on the line. The idea that everyone is entitled to a view seems to no longer hold thanks to this cancel culture.
Is the idea of free speech soon to go the way of the Dodo?
For decades, human rights activists have lobbied for free speech and succeeded but this recent cancel culture phenomenon seems to be pushing back hard.
Some famous (or should I say infamous) celebrities who have been cancelled out include Prince Andrew who has since been removed from public duties and stripped of his royal HRH title after he was called out by Jeffrey Epstein victim Virginia Giuffre, and Ellen De Genres, who had her show cancelled for creating a "toxic workplace culture".
Comedian Bill Cosby was jailed for 3-10 years and fined US$25,000 on three counts of aggravated indecent assault including costs to prosecution. When allegations against him first came to light the backlash was fast and furious. The fallout saw organisations revoking honours and accolades bestowed on him. Some universities rescinded honorary degrees conferred on him. The media darling went on to become a virtual outcast with many sponsors and networks pulling out of his syndicated The Cosby Show.
Harvey Weinstein, who was called out for being a sexual predator by several top Hollywood actresses, went from movie mogul and maverick to zero and now serves a jail sentence of 23 years. The Harvey Weinstein saga spawned the rise of the "Me Too" movement.
In China, trial by the public has had its fair share of victims. There appears to be a growing sense of nationalism among the Chinese in recent years. Evident on social media is its ugly side; deriding dissenting views especially those espousing liberal Western views and promoting Western culture.
Chinese social media platforms such as 'Weibao', and 'Wechat' became vehicles to target Western brands including tech organisations and products which were deemed hostile to China. The jury is out on whether the Chinese authorities have a role in this or are remaining silent to steer things in their favour.
Among those who gained notoriety were actor Edison Chen who was caught in a sex scandal with leaked photos going viral on the Internet. Then there was Jaycee Chan, scion of Jackie Chan, who was arrested in a drug bust that went viral and which led to the loss of lucrative endorsement deals from Adidas, KFC, etc.
Closer home there was the case of Singapore permanent resident Amy Cheong, an assistant director at NTUC, who made offensive comments about Malay weddings. Her employers were swift in terminating her employment and she went to Australia. MediaCorp was fined after it was called out for depicting an actor in blackface.
Even the government seems to be jumping onto the bandwagon with Home Affairs and Law Minister K Shanmugam declaring, "Cancel campaigns which involve marshalling people to ostracise those who are deemed to have said or done the wrong thing, can cause much harm."
Considering we have just repealed section 377A of the penal code, there might be those who fear their opinions and beliefs might be cause for a call out or harassment. Singapore is now looking into ways to ensure no one is discriminated against because of their beliefs.
So, does cancel culture deserve a place in our society today or is it a step back into the dark ages? Does this lead to a mob mentality in people?
We have witnessed instances where cancel culture has led to the shaming of innocent victims due to mistaken identity, but yet the harm and damage can't be undone. Is cancel culture merely a bully boys' network?
Many keyboard warriors play judge, jury and executioner and perhaps it's time to stop this cancel culture campaign? Ironically, with the rapid pace of technology, anyone with a smartphone or laptop can call out someone.
Is the cancel culture just a platform to seek redress? Or do we need to take a chill pill?