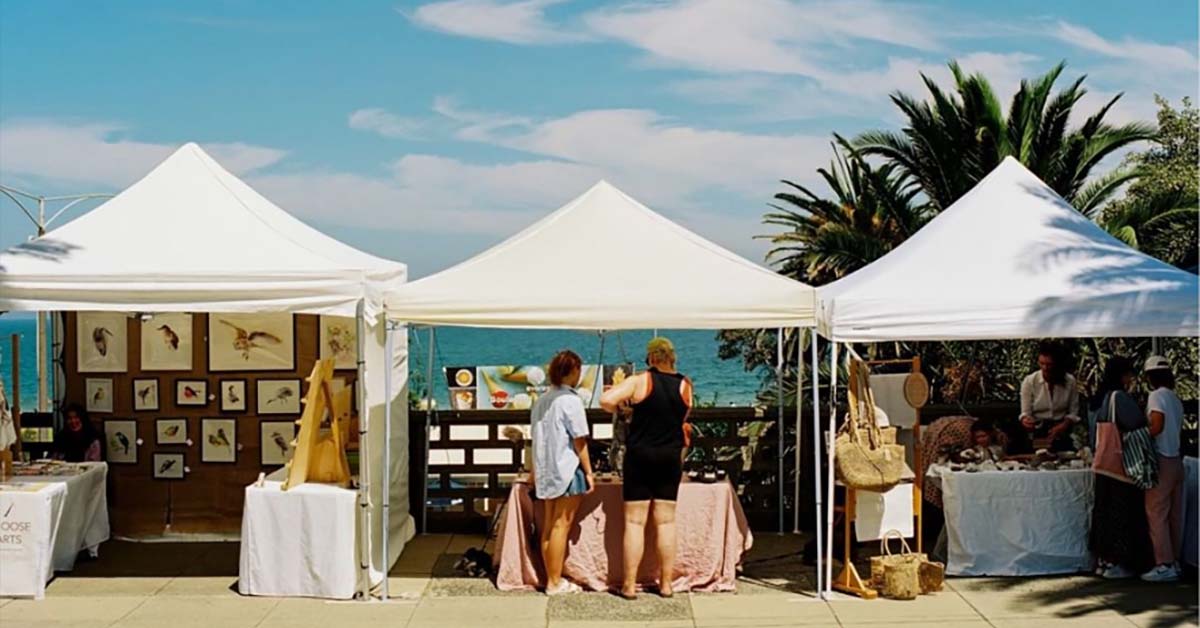 If you've been hankering for a trip Down Under, you've heard that there is now a Vaccinated Travel Lane (VTL) between Singapore and Australia.
This travel arrangement allowing quarantine-free travel only applies to three states though — New South Wales, Victoria and the Australian Capital Territory. But there's a lot to explore just within these areas so why not book a trip now, if you're fully vaccinated?
Melbourne, located in the state of Victoria, often tops the 'most liveable city' rankings. It has a vibrant arts scene (the street art in its city laneways are a must-see), beautiful parks and lovely beaches. Some even say it's the 'coffee capital of the world'. And who can forget the majestic Flinders Street train station, where people from all over the city gather to meet.
Melbourne is also home to buzzing street markets where you can find fresh food, fashion, treasures — and everything in between. Here's our pick of the top 5 must-visit markets in Melbourne.
Yes, this is a very touristy attraction but it's also popular for a reason – you can get a lot of stuff here. This historic market has been in operation for more than 140 years (it opened in 1878) and there are over 600 stalls to wander through here. Pick up fresh produce such as fruits and vegetables to sustain you during your holiday and get your bread or pastry fix from a large range here. It's also a good spot for souvenirs, gifts and homewares. Sign up for a foodie tour (10am on Friday and Saturday) for the ultimate taste of what this market has to offer.
Corner of Elizabeth & Victoria Street, Melbourne; Open 6am to 3pm on Tuesday, Thursday and Friday; 6am to 4pm on Saturday; 9am to 4pm on Sunday. There's also a seasonal night market from 5pm to 10pm on Wednesday.
Another oldie but goodie. This market began trading in 1867 and now has around 150 stalls offering fruits, vegetables, meat, flowers and fashion items. Why not pop by here for a meal too? Choose from freshly-shucked oysters to sushi to spicy paella. The market is famous for its dim sims (Melbourne's version of Chinese dumplings) so join the queue at South Melbourne Market Dim Sims, which has been selling the delicious specialities for over 60 years. If you're lucky to visit the market during a time when there's live music, it'll add an extraspecial buzz to your trip.
Coventry St & Cecil St, South Melbourne; open 8am to 5pm on Friday, 8am to 4pm on Wednesday, Saturday and Sunday.
St Kilda Esplanade Market
If you're more into arts and crafts than food, this is the market for you. As its name suggests, it's located by the bay so the calming view of the water as you shop is a bonus. There are jewellers, fashion designers and photographers, to name a few. Pick up some massage tools or handmade crafts, get a henna tattoo or score a cute money box as a unique souvenir or gift. There are some food stalls too so you won't go hungry if you get carried away with shopping.
Upper Esplanade, St Kilda; open 10am to 5pm on Sundays.
This is located within the Queen Victoria Market and is a must-visit for book lovers. There are more than 5,000 books to comb through here, with a mix of new and pre-loved tomes. The titles are selected and presented by some of the city's most experienced booksellers, authors and illustrators. There's a genre for everyone here, from history to travel, to gardening and art, and even books for children. Check it out if you're more into the smell of real books than the convenience of an e-book.
L Shed, Queen Victoria Market, corner of Elizabeth & Victoria Street, Melbourne; open 9am to 4pm on Saturdays and Sundays.
You must have heard this phrase many times before – "one man's trash is another man's treasure". Following this adage, this is where you might find something that someone else doesn't want. It's like a garage sale on a larger scale and features a collection of both new and second-hand goods. Crafts, antiques, toys, jewellery, records, clothes…you might even find the odd video or two.
155 Newlands Rd, Coburg North; open 8am to 2pm on Sundays. An entry fee of $1 applies to anyone over 15.