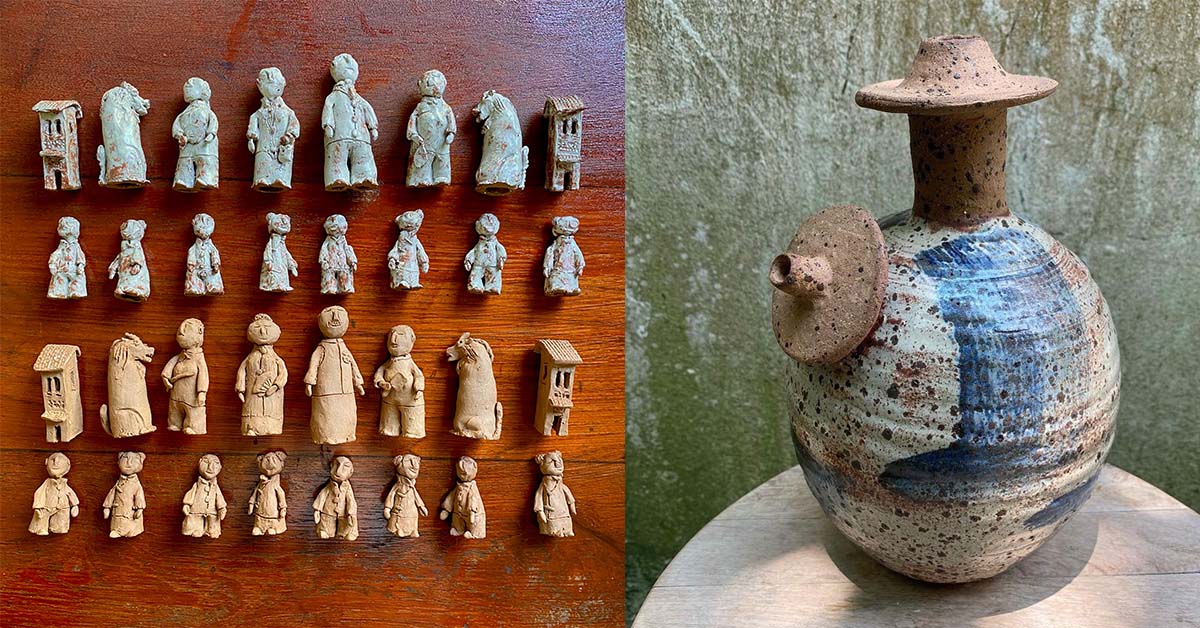 Goh Eck Kheng is a man of many talents.
He is the man who brought humour to households, publishing Michael Chiang's Army Daze and Adrian Tan's The Teenage Textbook among others.
Before helming Landmark Publishing, he headed Eastern Universities Press which published Sylvia Toh's local bestseller, Eh, Goondu!.
But a little known fact about this youthful 67-year-old is that he is an accomplished potter. Eck Kheng has worked with ceramics since the early '90s.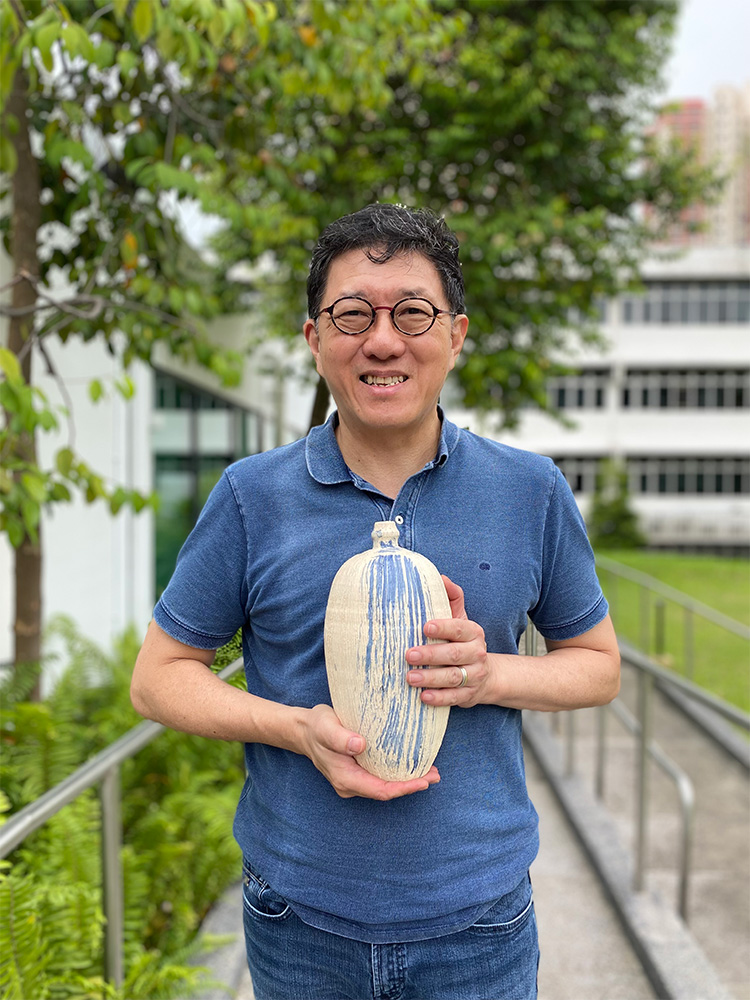 It was a chance visit to the pre-war Sam Mui Kuang Dragon Kiln (SMKDK) in Ang Mo Kio, at the behest of the then director of the National Museum, Kwa Chong Guan, the nephew of the late Kwa Geok Choo (Mrs Lee Kuan Yew) that stoked his interest in ceramics and pottery.
Back then, SMKDK, was the only operational commercial Dragon Kiln.
As AMK was slated for urban development, the kiln, smack in the middle of land development, discharging smoke into the air was considered unsafe and unsuitable.
Operating since 1937, and owned by the Chua family, the idea was to try and save it. Sadly, it was impossible and the kiln was demolished.
The silver lining was that Eck Kheng learnt that the Chua siblings, Soo Kim, Soo Khim and Patsy, all  potters, then started Sam Mui Kuang Pottery, a studio business in Yio Chu Kang.
They supply pottery equipment, kilns, clay, and a full range of tools, as well as providing hobbyist ceramic courses for adults and children, and advanced professional knowledge ceramic courses for serious potters.
Having always had an interest in pottery, Eck Kheng signed up for classes. After six lessons Eck Kheng was able to create a small bowl. Maybe because of his interest, he humbly down plays the fact that he was skilled enough to skip the basics and advance straight to the potter's wheel.
Eck Kheng's weekend hobby has resulted in him producing easily hundreds of pieces. Some of which he has donated to Assissi Hospice for their fund raising.
A kendi, a Chinese drinking vessel, which Eck Kheng created was chosen and presented as a gift to the late President Nathan.
Eck Kheng is happy to share his skills and knowledge on the weekends, at his home studio with family and friends who show interest in pottery.
Today, pottery and ceramics, Eck Kheng says, attract both the young and the old.
"Pottery is very inclusive," Eck Kheng says.
Several of their beautiful ceramic pieces, will be on display at the
Clay Makers' Market
which takes place at the Enabling Village from 10-13 November.
If you want to learn the art, your progress depends on practise and techniques.
Using an ancient pottery making technique known as hand building, you can create pottery without a wheel, using just your hands, fingers, and simple tools.
A basic technique known as pinching is used, where you push your thumb into clay and this allows you to create a little seed bowl within one session.
All of these may sound expensive, but in reality, they are not.
Eck Kheng says one can buy a bag of clay for $20-30, which could result about 30 pots. You may also need potter's knives, fishing lines used (to cut blocks of clay) and other burnishing tools. Some of these may be bought for under $15 and any studio can supply these.
Porcelain, however is more expensive, the good thing about clay is that it can be recycled, before firing.
Today, he says there are more studios offering classes including some private ones too, than when he first started.
Eck Kheng has come a long way since his early brush with the craft. So passionate is he about his "hobbyist craft", as he calls it, that he organised the first Singapore Clay Festival in 2021 at Enabling Village, together with Wendy Cheong and a former colleague, Seah Tzi Yan.
It was an art and craft exhibition showcasing the works of 130 potters from 57 studios across Singapore.
Another of Eck Kheng's kendis was presented to President Halimah Yacob, who was the guest-of-honour at that festival.
The Clay Makers' Market, a ceramics art and craft exhibition and sale will showcase the works of Eck Kheng and master potters such as Ahmad Abu Bakar, Jessie Lim, as well as 130 potters from community partner organisations like Art Faculty, Metta and Touch.
About the Clay Makers' Market
When:
10 Nov (Thu) from 12nn to 8pm
11-13 Nov (Fri–Sun) from 10am to 8pm
Where:
Enabling Village
20 Lengkok Bahru Singapore 159053
What you get:
Exhibition and sale of ceramics, workshops (you may sign up with the studios)
Refreshments: Available at cafes around the Village or nearby Redhill Market.