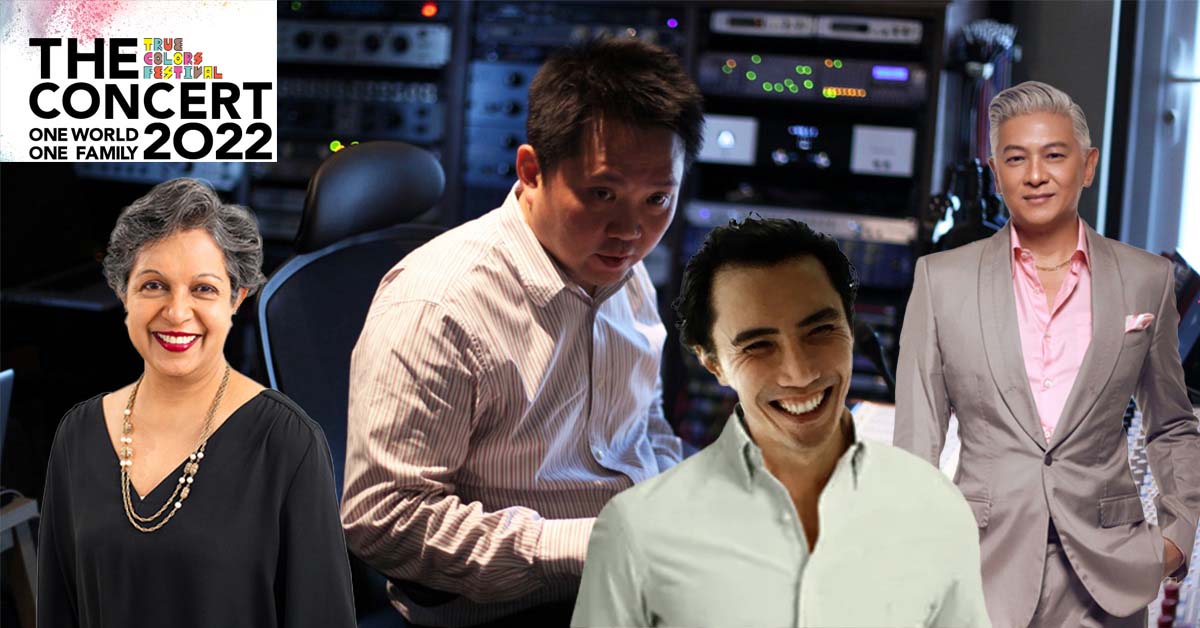 Katy Perry joins more than 90 diverse artistes in a concert with a difference that will be livestreamed from Tokyo.
This massive production is presented by
The Nippon Foundation
, a philanthropic organisation with a strong focus on empowerment of people with disabilities that has been presenting this Festival since 2006.
There are about two dozen Singaporeans on the organising team, led by two of the show's chief organizers — Executive Producer/Creative and Music Director Dr Sydney Tan and Executive Producer Audrey Perera.
Also in the Singapore team are singer-composer Dick Lee, whose is Stage Director, and Art Director Yang Derong.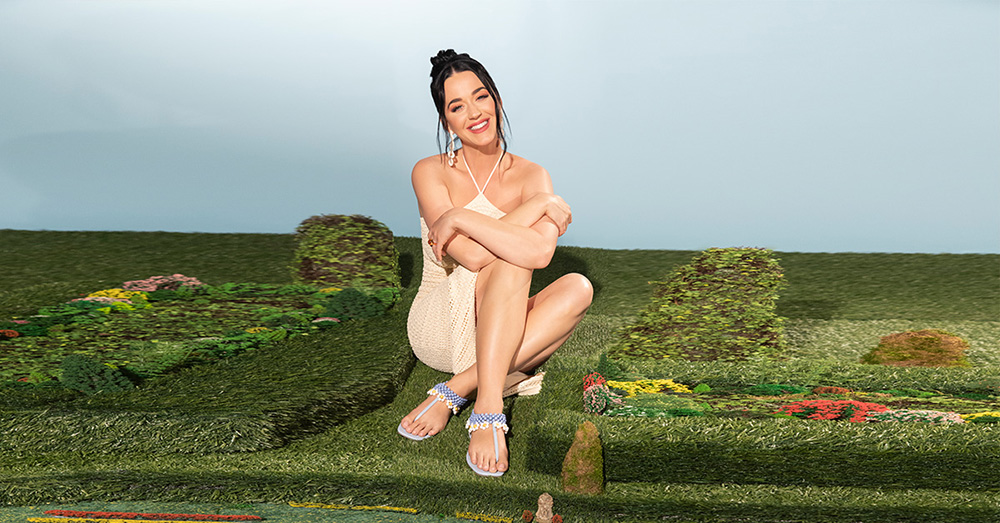 While A-lister American pop star Katy Perry will be a major draw, she will be in excellent company with the singers, dancers and musicians from 13 countries.
She said she wanted to be part of this inspiring event because of the spirit and uniqueness of the Festival's message and the opportunity to share the stage with all these diverse artistes.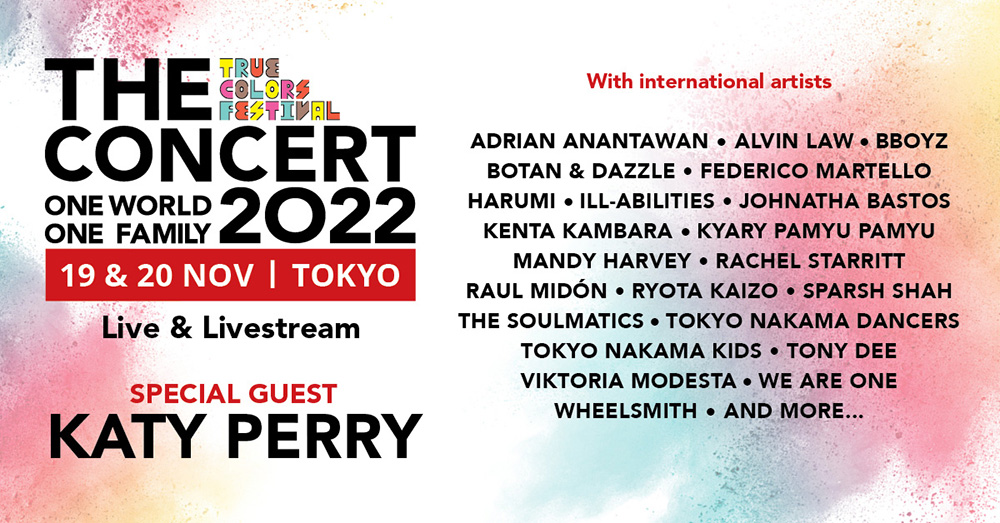 The Vision and the Mission
This concert in Tokyo was to be the pinnacle of the True Colors Festival, and taking place alongside the Tokyo 2020 Olympics. While plans had commenced in 2019, everything was thrown into a state of uncertainty when the pandemic happened.
Audrey recalls how during this time (March 2020-June 2022) this "humongous animal was managed remotely".
"Digital took over, and collaboration saved the day. When there's a mission, there will be a way", she says. What the pandemic taught everyone was what could be achieved using technology.
Sydney recalls communicating, rehearsing and recording over Zoom and WhatsApp across multiple time zones throughout the day. Google Translate was used for real-time translations.
He wanted to create short films to accompany the performances to give the audience "a glimpse of the incredible lives of all the artistes". But the Singapore film-makers couldn't travel so they collaborated with other film-makers overseas to get the job done.
Despite their years of experience organising large-scale events, the concert preparation raised the level of engagement to new heights. There were chat groups created with each artiste or group and the Singapore team, and with regular communications, bonding and feelings of friendship emerged naturally.
"Hey this isn't work. This is hanging out and meeting with friends. Then it became exciting and inspiring."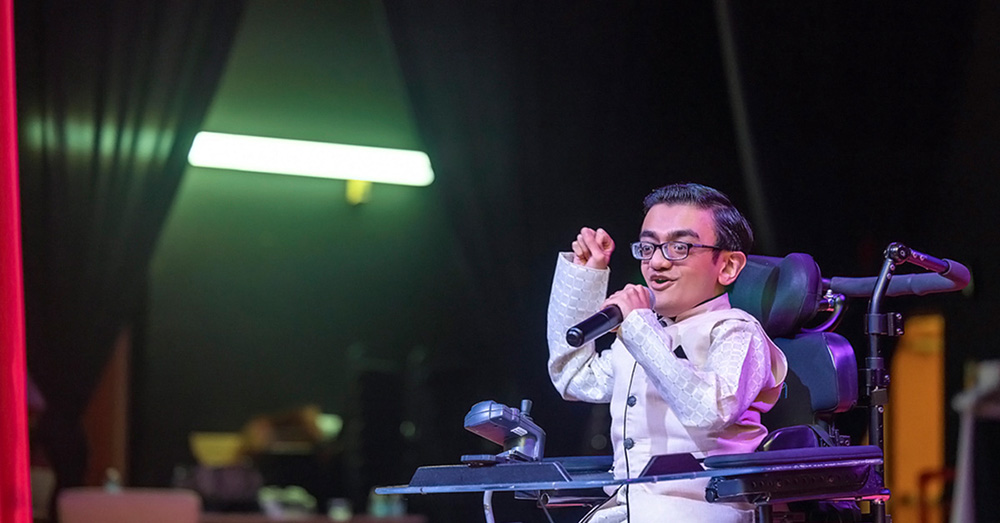 Delighted and awed by the creativity that could fill a room during his music creation sessions with rapper Sparsh Shah and his mother/producer Jigisha, Sydney asked himself, "Is this the boy who was told he only had 48 hours to live because of brittle-bone disease?"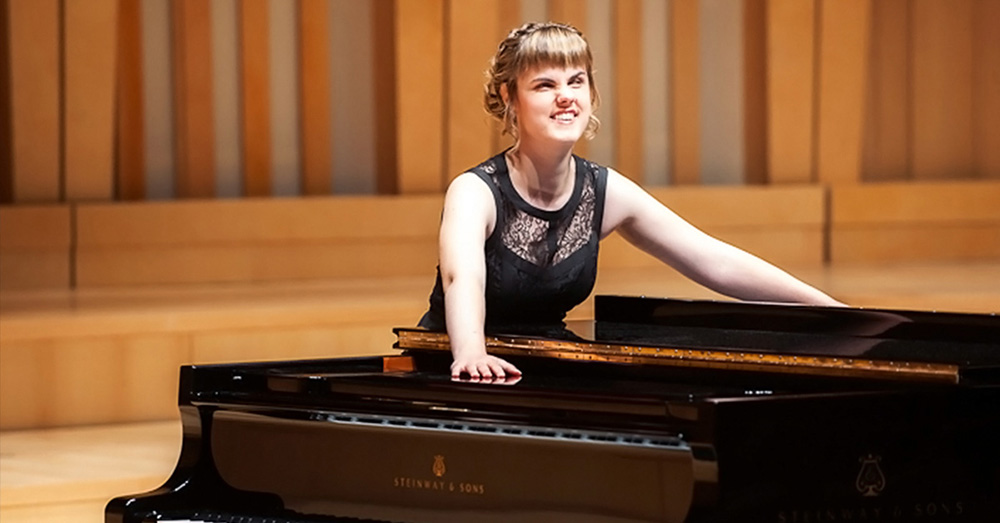 Rachel Starritt the blind pianist from Wales also floored them. Sydney had suggested that she play Chopin's Revolutionary Etude Opus 10; a very challenging piece in terms of technique and musicality. Normally this would have taken 4-6 months to master, but Rachel learnt it by ear, memorised and nailed it within three weeks!
"I need to look beyond any perception of limits and see and be amazed by incredible levels of talent and ability."
Learning about disabilities
Audrey is the Singapore-based producer behind WOMAD Singapore festival at Fort Canning which ran for 10 years. That experience, she shared, certainly paved the way and somewhat prepared her for her involvement in True Colors Festival.
She was appointed to helm the Asia Pacific edition which took place in Singapore in 2018. At the time, it was the largest festival of its kind.
She envisioned and directed it, presenting about 200 artistes with disabilities from more than 20 countries over a three-day weekend that included a live indoor concert and a festival village with outdoor performances, interactive activities designed to break barriers and create greater understanding about disability. The theme was See Ability. Respect Talent.
In order to do their best to "walk the talk", all of the more than 200 staff, crew and volunteers underwent a short training course in disability awareness.
But this Tokyo concert experience was unique, she emphasises: "We became aware of sensitizing. We worked across distance, cultural and language differences."
"All of this has made me realise this is a new way — that as we age, many of us will experience some form of disability.
"For many of us, this will come after a lifetime of being mobile and independent. And how will we respond to this change in circumstance? Will we allow it to change the way we define ourselves? Do we define ourselves by the way we look or get things done, or by our values and personality traits? How do we not give up when the challenge feels too daunting?
"So many questions have arisen for me as I worked on this project. Would I have the strength and resolve that I see in these artistes to believe so fully in myself?"
Some gems articulated by the artistes have also left an indelible mark in Audrey's heart.
Kenta Kambara: "If you can't walk with your legs; it's ok to walk with your hands."
Husnain, founder of Indian dance group We are One: "They said I can't dance. That I can't do what I love. (He had polio). But why can't I? We are all the same. We are one."
Luca Lazylegz Patuelli, dancer and founder of Ill Abilities: "My father always taught me that the greatest failure is not to try."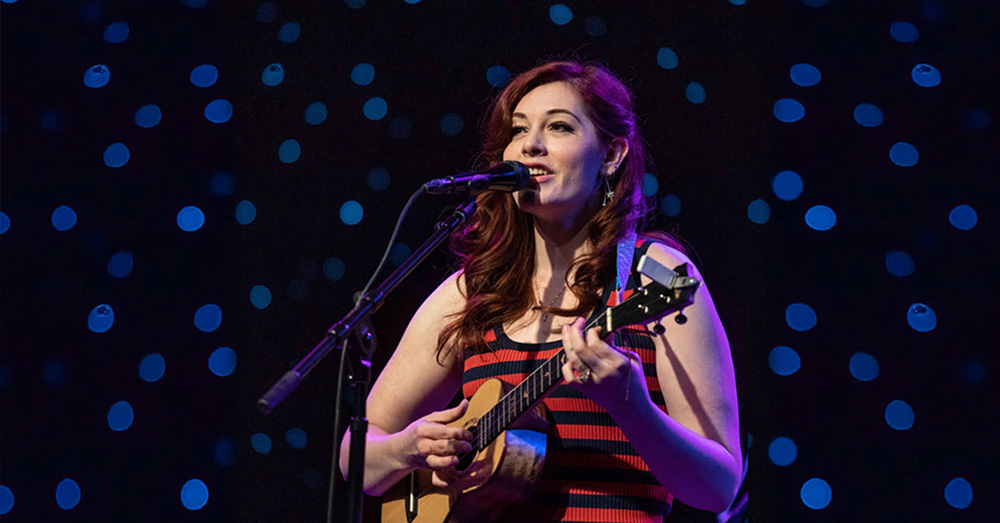 Mandy Harvey: (when asked in an interview to list five things she wished somebody had told her when she first started): "I wish somebody would have said that the world puts you in a box of limited potential, but you are the only person who can trap yourself in that box."
Audiences at the True Colors concert will experience a line-up of the highest calibre in a show that delivers on emotion, talent and energy while showing the world that we are One World, One Family, the theme of this year's event.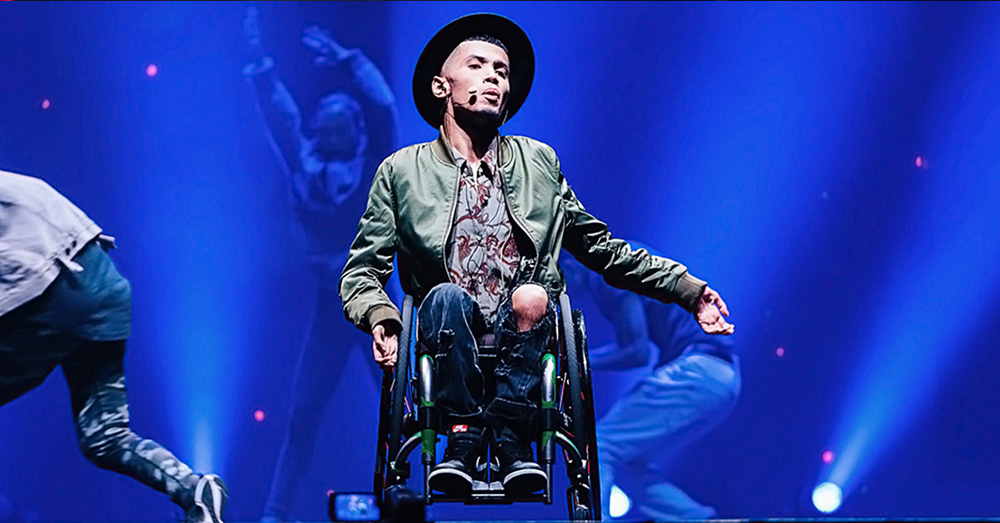 Representing Singapore at the Tokyo show is Rapper Wheelsmith whose real name is Danial Bawthan.
Danial, who was diagnosed with muscular dystrophy at age four, has performed at the 2019 National Day Parade and the 2018 True Colors Festival and has represented Singapore in wheelchair rugby.
For the concert finale, featuring all the artistes, Wheelsmith has contributed a rap for his segment.
Meanwhile do check out the YouTube videos of the artistes performing at TCF THE CONCERT 2022. Here are my favourites: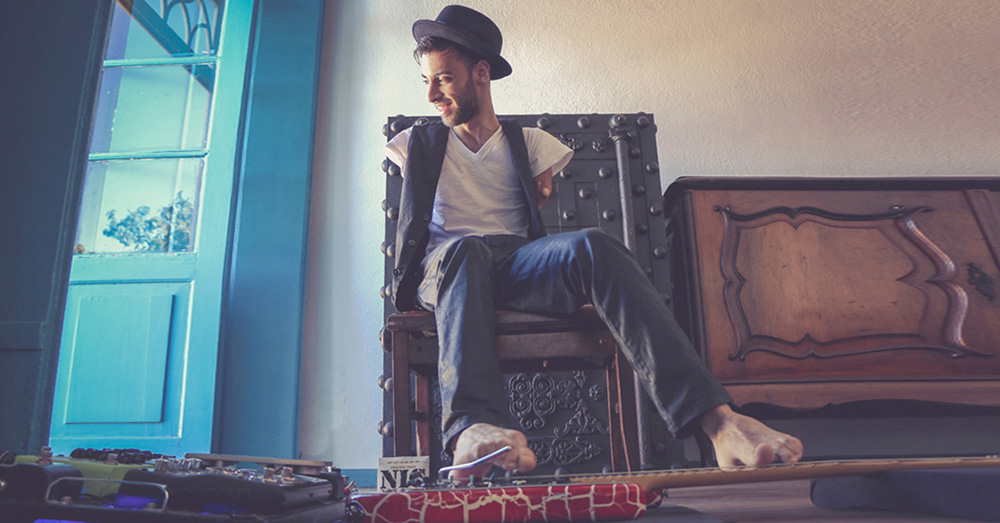 Johnatha Bastos (Brazil)
shredding his guitar with his feet to "Sweet Child of Mine" left my jaw in drop zone for the entire rock classic.
Raul Midon (USA)
is a blind one-man orchestra. He plays all the bass and harmonies that accompany his jazz pieces, and has worked with music greats like Stevie Wonder, Herbie Hancock and Bill Withers among others. He has received two Grammy nominations, in 2017 and 2018.
Alvin Law (Canada)
is a Certified Speaking Professional who plays the drums, trombone and piano and he has no arms.
Kenta Kambara (Japan)
is a systems engineer and sportsman, a dancer and a human circus artiste. He gracefully harnesses his upper body strength to execute zero-gravity aerial dance moves.
ILL-Abilities (International dance crew)
is made up of seven dancers from six countries. "ILL" is a hip hop term meaning "incredible" and the team aim to do exactly that: To flip perceptions of disability showing just how "sick" their choreography and performances can be. The team from Canada, USA, Chile, Brazil, the Netherland, France performing alone and with Japanese breakdancers
Bboyz
.
Mandy Harvey (USA)
is a deaf singer/songwriter/author/public speaker who was born with perfect pitch. She received the Golden Buzzer on America's Got Talent. She will perform with the Tokyo Nakama Kids (aged 7-13) in a breath-taking sign-dance performance.
Viktoria Modesta (UK)
has established herself as the world's first bionic popstar. She is renowned for her hyper-stylized performances at events such as the Super Bowl and her sold-out residency at the iconic Crazy Horse Paris cabaret, constantly pushing art and inclusion forward through technology and music.
For the Livestream Audience
TCF THE CONCERT 2022 will be livestreamed worldwide for free.
Day 1
Date: 19 Nov 2022(Sat)
Time: 5:00 pm SGT / 6:00 pm JST
Day 2
Date: 20 Nov 2022 (Sun)
Time: 4:00 pm SGT / 5:00 pm JST
Duration:
Approximately 2.5 hours