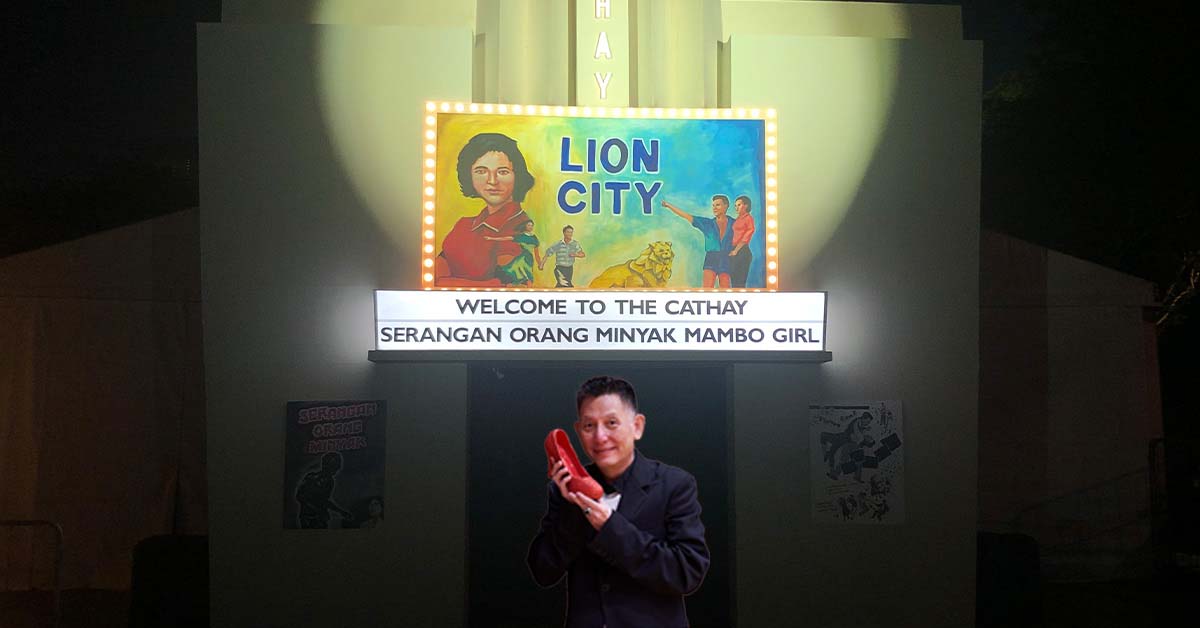 What does it mean to be imaginative?
For Jeremiah Choy, it's about being open to possibilities, whether it's in your waking moments or in a dream state.
Artists looking for direction in their chosen area of endeavour should take heart as the well-regarded director talks about the power of imagination, and how you can find your purpose as you pursue your passions.
As a lawyer-turned-director who has helmed many award-winning productions both locally and internationally, Jeremiah understands something very important.
It's never too late to do what you love.
Coming from a non-English-speaking family, Choy was first drawn to voices he heard on the radio and Rediffusion sets, which taught him about the intricacies of intonation and enunciation. That led him to theatre, joining the National University of Singapore's drama scene, as he completed his law degree.
It is this passion fuelled by curiosity that has carried Choy throughout many decades of his career.
"It takes a while to find your voice," Choy says when asked about his longevity.
At 60, he's a familiar face in the industry who's known for challenging old narratives about Singapore. In doing so, he creates new stories for generations to come while also remembering the historical significance of places and people.
In fact, Choy's artistic vision is evident in his latest project, a theatre production that runs as part of the upcoming
Singapore Night Festival
. Titled
Cathay Hotel: The Curse of the Missing Red Shoe
, the performance puts a dramatic spin on the old Cathay complex while also presenting a nostalgic look at Singapore through the eyes of film stars such as Mambo Girl and Orang Minyak.
"We never set out to be true to the films," says Choy, who serves as production director.
"Neither are we recreating history or nostalgia."
Instead, he speaks about "reimagining" the Cathay complex and presenting a host of possibilities for the audience to dream about. For Choy, art should transform the ordinary into the extraordinary, creating a "mythical, mystical and magical" experience for viewers.
Transforming the Ordinary
Choy's determination to explore new ways of thinking was, in fact, what brought him into the creative field.
As a child, he spent time listening to Rediffusion, which opened up a world of inspiration for the aspiring artist. With the Gold Channel playing shows in dialect, episodes would leave off with cliffhangers. This prompted Choy, who did not have a television set at home, to develop an interest in becoming a storyteller.
"It's important to be able to try new things and to fail in a safe environment," Choy says.
"There isn't necessarily a right or wrong answer when it comes to art."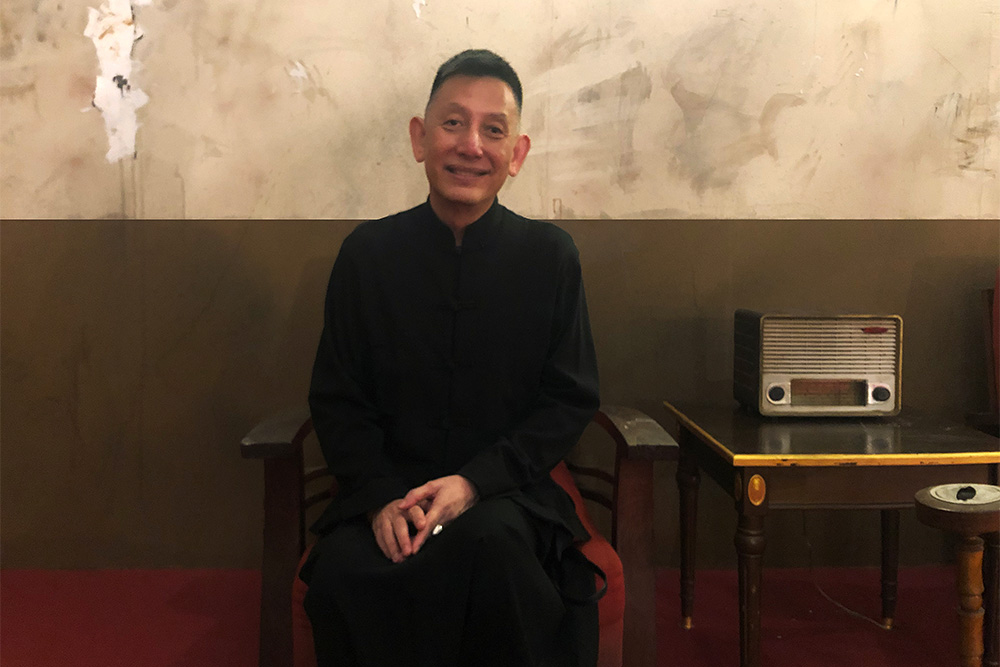 Since the beginning of his career, Choy has worked to bring his ideas to life on the stage. More importantly, his goal is to recreate what he calls a "tension" that is characteristic of our reality. It is the drama of everyday things, whether it's a young couple waiting at the bus stop or how the sun looks in the sky.
"A lot of thoughts come when I take the bus," Choy says when asked where he gathers his inspiration.
"I love that when I walk along the street or sit on the upper level of a double-decker bus I can see a very different Singapore, almost like an overview. To me, these things are very inspirational."
From his perspective, ideas are all around us waiting to be found.
"Be present, be observant, and notice the details," Choy says, encouraging the use of imagination to dream up make-believe worlds.
These days, Choy splits his time between projects, teaching duties and personal comforts, which includes watching his favourite TV shows on Netflix. In addition, Choy serves as the founder of Orangedot, a group of organizations that helps artists in the industry understand their rights as freelancers.
"To what extent are we open to creative ideas, to different interpretations?" Choy asks, speaking of the importance of open-mindedness in order to be imaginative.
This comes into play when showcasing the work of artists to a larger audience, even if their ideas are unique or unfamiliar. With his years of experience, Choy hopes to educate artists on how to make the most of their talents while working in a competitive society where resources are often scarce.
"Artists must have something to say, something you truly believe in," Choy says.
When it comes to creating art of any kind, he adds that it is important to get out of your comfort zone, as artists are primarily "observers" with a resonant point to make.
"Inspiration only comes to you when you're open," Choy says, likening his artistic path to enlightenment. In short, it cannot be forced.
The lesson here seems to be obvious: Just enjoy the process, and you might learn something new about yourself or the big, big world around you!
When:
19, 20, 24, 25, 26 & 27 Aug
Time
: 7.30pm and 8.45pm, with additional show at 10pm on Fridays and Saturdays
Duration
: 45 mins
Where
: Cathay Green, Orchard Road (opposite Cathay Cinema)
Fee
: S$33. Book on
Klook
for a discounted price.
The Singapore Night Festival returns for its 13th year with performances and installations based on the theme of "Rebirth". Experience the historic Bras Basah/Bugis precinct come alive through untold stories and novel experiences, and learn more about the heart of Singapore's arts and culture district under the night sky.