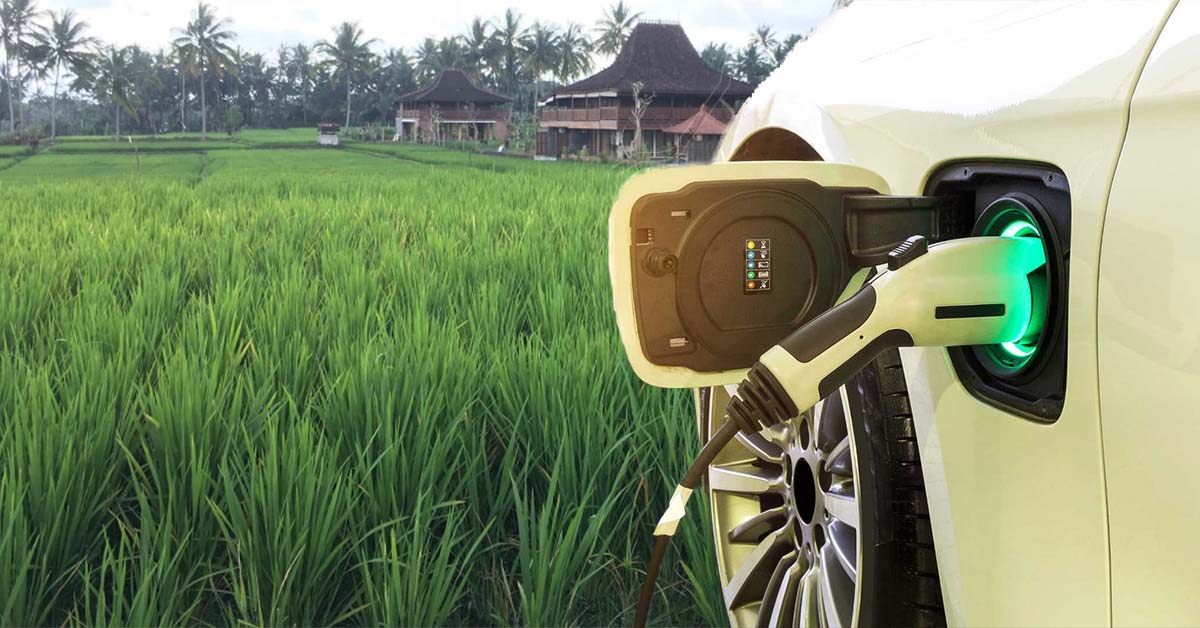 We seem to have suddenly been shocked into action about going electric.
For the longest time electric vehicles (EVs) were there, like a loose wire waiting to be plugged in and turned on, except it cost a lot to do that.
And there were very few places to charge them up; to get the necessary jolt of electricity that would get them up and running.
But it is significant to note that things move at quite a rapid pace these days.
Suddenly, almost as if they are forgetting Singapore is a major hub for petrol processing, EVs are getting approving looks and the authorities are pushing for more of these battery-powered vehicles to be on the roads.
To be fair, it's a global trend, brought about by necessity, guilt and pressure.
Fossil fuels may be plentiful, but it is a finite resource.
There's too much destruction of the environment in the extraction, processing and use of fossil fuels, and future generations are grouchily demanding they get a chance to have a go at planet Earth's resources. Don't steal all the goodies, they seem to be saying…no, shouting.
In 2020, there were 10 million electric cars on the road, a 43% jump over 2019. That was still only 1% of the new cars rolled out.
And this small percentage, and peculiar taxation rules that vary from country to country, probably explain why, for all the lamenting about the fate of the world, prices of EVs are still so high.
In Singapore we, of course, have the ingenious Certificate of Entitlement (COE) which is the government's way of just sweeping money into the coffers, literally for doing nothing very much. It was estimated that COE takings were set to rise to S$6.5 billion in 2022, but this was before the bid values of some categories of the COE regularly breached the $100K mark.
As the push to net-zero carbon emissions by 2050 gets underway, expect more EVs to come off assembly lines. To achieve that, 60% of new car sales worldwide must be electric by 2030. That would require 40 million EVs to be produced.
All the majors and some new players have been working towards this. But then came the pandemic, and along with it some crises to the eco-system.
Apart from the stoppage of assembly plants due to COVID-19 restrictions, there's a global semiconductor shortage and other supply chain issues to be factored into the equation.
The price of limited raw materials like lithium, to make batteries, has skyrocketed due to a
global shortage
and will impact supply and prices of EVs.
Previously, two issues dogged the EVs.
Range anxiety, especially when you could only get 120km for a charge, which took a long time for the bulky batteries of the past. Today, battery technology lets you get 350km and that's expected to keep on improving as batteries get lighter and more efficient and are quicker to charge.
Where do you charge them? Sure, you get a charging unit when you buy the car, but if you live in an apartment, that's not going to be easy to access. You then have to depend on an enlightened condo management, or find convenient public charging options.
The recent push to equip more charging stations delivering fast-charging units able to get your car to 80% capacity in under an hour, as opposed to a home charger which would do the job overnight, may do the trick.
As efficiency and expectations set in, the charging times will surely be shortened and you may spend as much time as you did filling your car with petrol.
Until then, overcoming this hurdle just requires a mindset shift.
Do you have a petrol station at home? And how often do you fill up your petrol tank?
If you're getting 350k range on a full charge, and you drive 50km a day, you've got a week's worth of battery life to keep you moving. If you live in an apartment, you might just have to make that weekly trip to the charging station, spend an hour (or more, if you value your quiet time) there, away from the kids and any other nagging elements, enjoy a cup of coffee and watch a drama or read a book on your iPad for an hour.
The quiet time will get you in the mood for your silent ride home in your EV.