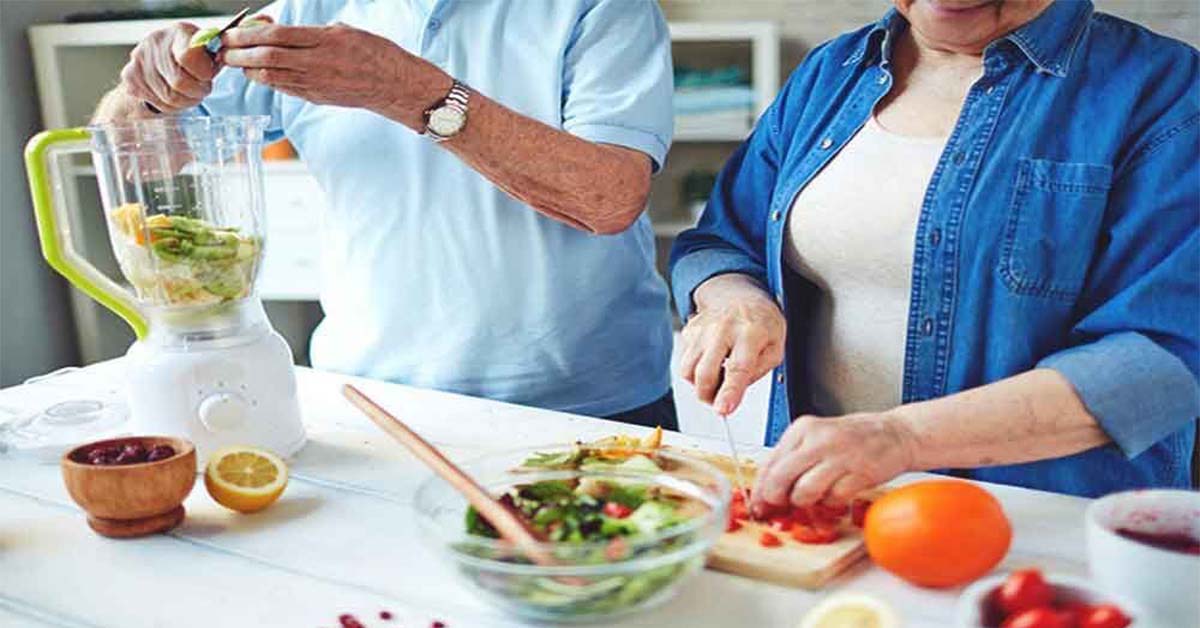 Does DIET really mean "Did I eat that?"
That was the message on a tee shirt of a fellow passenger who was sitting opposite me on the MRT.
Feeling guilty about eating what is considered unhealthy or too many treats are regular prompts to the commencement of a diet.
As we clear one round of feasting with Christmas and New Year — not to mention making up for lost time during the pandemic — another one is on the horizon.
Chinese New Year hops in with the year of the rabbit, soon, but the feasting will certainly not be just healthy carrots and grass, or their equivalents.
We will always justify our seafood jaunts and partaking of "Heart attack fried rice" as an "only once a year" indulgence.
The aptly named fried rice originates from New Ubin Seafood, which became famous as the seafood restaurant which sold very good beef and especially their side of fried rice, which was tossed in beef drippings, giving texture, intense flavour and colour to the grains.
There is always the hope that an "ideal" diet is the answer to better health and a better body. Whilst the pandemic may have spurred on home chefs, weight gain (and loss) is oft as much a discussed topic as the top 10 most delivered foods.
My true-life example of one on a keto diet, is a neighbour who, in late 2020, introduced himself before enquiring about the brand of the pump which we used for our fish pond. A portly American then, I could barely recognise him when we reconnected a year later.
"K, I shrieked! You have shrunk! but in a good way, you look like a hunk!"
The words escaping me before I had even a chance to filter!
K is a university lecturer, who, after stern words from his doctor, and extensive research, decided to embark on a low carbohydrate diet often known as the ketogenic diet.
This diet restricts carbs to no more than 10% of total calories, in favour of protein and fat.
Protein purportedly curbs appetite, raises metabolism and conserves muscle mass. As there are no or low carbs to be used for energy, the body should enter into ketosis, where fat is burned as the main source of energy rather than carbs.
He shared that his grocery bills shot up as he needed to increase his budget for meat and nuts as well as the more expensive natural sugars as he progressively weaned himself off carbo.
To introduce me to keto, K and I went to Pasta Brava, surprisingly a Keto friendly restaurant, as the proprietor, Sofi, designed a keto menu which include pizzas and other familiar Italian favourites.
The pizza was made with a base of almond flour giving it a mealy texture, which whilst palatable, being smothered with cheese, certainly did not make me a convert. The "breaded" calamari fared even worse, in our joint opinion.
K disappointingly said that the coconut and almond flour was reminiscent of cardboard, being paper like and pulpy in addition to being tasteless. The calamari rings were rubbery as the coating did not form a binding protective crust.
The bill came up to $56.00 for these two items, before GST and service charge.
That one experience made us wonder whether conversion from carbo to keto friendly works, when it comes to eating out.
Whilst K made huge strides health, weight and body wise with his diligent adherence to a ketogenic diet, another friend, J suffered the reverse.
Her blood pressure and cholesterol levels increased drastically, and she suffered from heartburn. Both her expenses and weight went up after she followed the diet to a T for about six months, before she finally gave up.
Another diet trend which has caught on is intermittent fasting.
Yoshinori Ohsumi, the Japanese cell biologist, won the Nobel prize for medicine in 2016 by expanding on the concept of autophagy. Autophagy is derived from the Greek words for "self-eating".
Cells, when starved of sufficient nutrients use autophagosomes to scavenge for unused proteins and fat in themselves, which are then recycled and renewed.
Fasting triggers autophagy which may delay the aging process and also destroy some viruses and bacteria.
Dr John Berardi followed on with his research on
Experiments with Intermittent Fasting
, a free book which though copyrighted to Precision Nutrition Inc, can be downloaded for reading and sharing provided that due credit is given.
Intermittent fasting debunks the theory that nutrient dense and healthy meals spaced 3 to 4 hours apart facilitates weight loss better than bigger meals spaced over wider intervals.
We all practice intermittent fasting when we sleep.
However, various regimes make up the intermittent fasting defined by Dr Berardi in his book. Fasts are prolonged for longer periods, and he suggests starting with a trial fast for 24 hours.
Periodic Fasts of 24 hours should be regular and take place one or more times per week or month.
The Daily Fast restricts eating within an 8-hour period and fasting for the rest of the day or night.
However, results have shown that this may not always work for those who have high body fat, and is more effective for those who are reasonably lean and have difficulty in honing their leanness further.
Intermittent fasting should also be combined with daily exercise. I lost about 8 kgs on the daily fast method over the same number of months, but just as quickly gained most of it back, not being disciplined enough to adhere to it for long term.
So, the search for diets continues, and one recurring theme seems to suggest a diet of nutrient dense, minimally processed foods, foods rich in vitamins and minerals, fibre, healthy fats, lean protein and antioxidants as the healthy option.
Such a diet, sometimes termed the Mediterranean diet differs very much from the local eating scape, with sauce-laden noodles and rice forming the base of many dishes.
Perhaps, for health's sake, a paradigm shift at least for some meals may be necessary, as we become more aware of what is better for us.