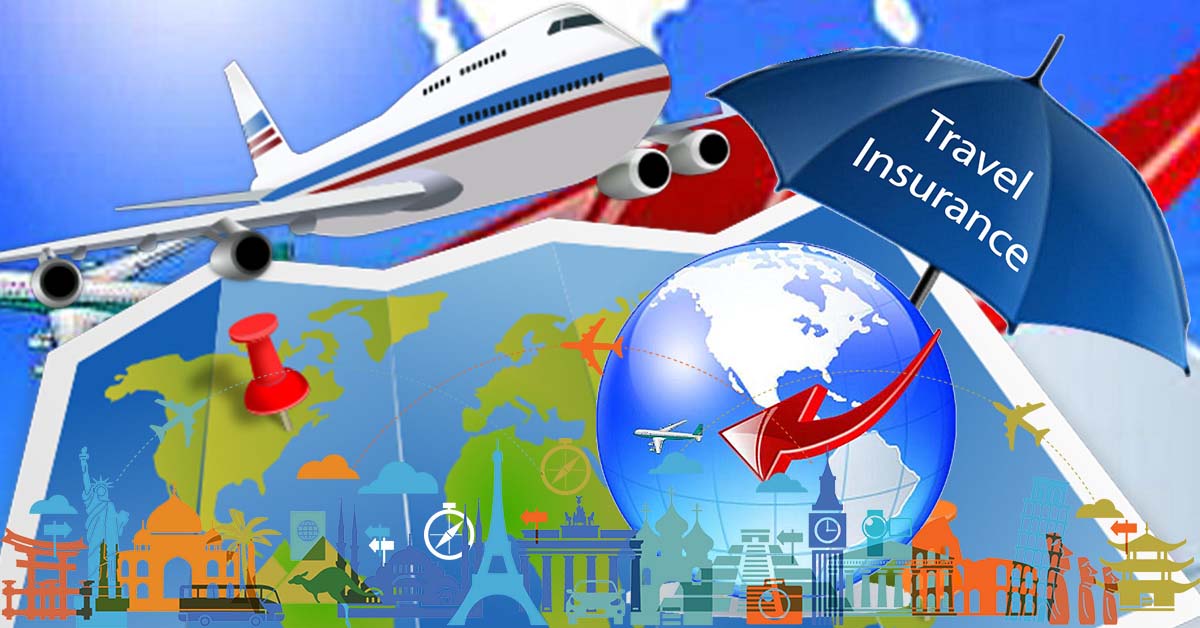 It's a great feeling to be able to travel again so freely, after more than two years of border restrictions due to the COVID-19 pandemic.
Some of us are, understandably, a bit rusty when it comes to travelling. We might need to get up to speed with some of the new travel protocols. And some may need reminding of the airport procedures.
But one thing we shouldn't forget is to purchase travel insurance before a trip.
Buying a travel insurance policy that covers issues like airline delays, lost baggage and accommodation costs due to trip disruptions will help cover your unexpected basic needs should a situation arise that had not been planned for.
However, for this to be effective, it's also important to have the right cover for any accidents or medical issues that might arise when you're overseas. This is both for peace of mind and also to save on huge medical costs that you could incur while you're away.
Travel insurance policies usually cover medical issues but finding the right one that fits your situation is the key. Some insurers cover pre-existing medical conditions but this is rare so always make sure you read the fine print.
The premiums depend on where you're travelling to and whether you're getting a single or annual plan. It's important to look at add-ons to personalise your plans. For example, if you're an adventurer and are going overseas to hike or scuba dive, most companies offer some sort of extreme sports add-on.
So think about the type of trip you're going on then plan your insurance plan accordingly.
Here, SilverStreak picks four insurers with travel insurance plans that are suitable for seniors.
Enhanced PreX Travel Insurance by Income
This is one of few policies that cover pre-existing medical conditions in addition to the usual travel-related issues so it's highly recommended if you have any health issues. The pre-existing medical conditions covered include heart conditions, stroke, asthma, hypertension and diabetes.
There are a few types of plans but the
Enhanced PreX® Plans
are the ones that cover pre-existing medical conditions. And, although there are three types of plans under this —
Enhanced PreX Basic
, E
nhanced PreX Superior
and
Enhanced PreX Prestige
— the basic one
DOES NOT
cater to pre-existing medical conditions.
And, even though the plans cover all ages, the amount of cover depends on whether you're aged below or above 70, when it comes to personal accident and medical expenses benefits.
For example, under the Enhanced PreX Basic plan, the coverage for personal accident is $200,000 for an adult aged below 70, but $100,000 for those aged 70 and over. And the coverage for medical expenses overseas has a limit of $500,000 for under 70s and $300,000 for over 70s. Also, for this section, the cover limit for over 70s is combined for three situations – medical expenses overseas, emergency medical evacuation and repatriation back home to Singapore.
However, the coverage for things like accidental death and permanent total disability are the same regardless of age.
The policy also includes a rental vehicle excess cover of $2,000 or $2,500 — depending on the policy type — which you'll be able to claim if you end up paying the insurance excess for your rental vehicle overseas.
There are two types of plans
here
—
non pre-ex plans
and
pre-ex plans
, which refer to pre-existing conditions. And there are three levels of cover under each plan.
Pre-existing medical conditions covered include diabetes, stroke, asthma, epilepsy, cancer and sleep apnea. The only condition is that your illness is stable and under control.
The policies cover travel delays, baggage delays, medical expenses incurred overseas and personal accident benefits. If you enter your flight details when purchasing a policy, once there is a three-hour flight delay, you will be paid a benefit (according to your policy) without having to submit a claim. Payment will be made into your eWallet.
Once again, your payout for medical and personal accident benefits is based on whether you're above or below 70 years old.
You could also include the COVID-19 add-on benefit if you choose a non pre-ex plan. If you're diagnosed with COVID-19, it pays out for things like travel cancellation, medical expenses incurred overseas and even hospitalisation benefit when you return to Singapore.
Singlife Travel Insurance
There are
three tiers of coverage
under Singlife with Aviva travel insurance plans —
Travel Lite
,
Travel Plus
and
Travel Prestige
.
The highest plan — Travel Prestige — is very generous, with an unlimited cap for overseas medical expenses. Another unique feature is that it covers up to $1,000 for unauthorised use of your credit card while you're overseas. The plan also comes with a $2,500 cover for rental vehicle excess.
All plans come with coverage for COVID-19, should your trip be interrupted or disrupted due to illness, plus medical expenses incurred because of it. Plus, 'Rainfall Protection', with a payout of up to $150 should your trip be affected by excessive rainfall. This feature, however, only applies to single trips (minimum three days) where more than 50% of the trip duration is affected by rainfall levels of >6.4mm in a 24-hour period.
There is no adult age limit for who can buy a travel insurance policy.
This insurance provider is popular among travellers looking for budget buys.
They offer
three plans
each under annual or single policy. Coverage includes the usual events like travel delays, cancellations, medical expenses and loss or damage to personal possessions. You can also claim for rental car excess — $1,500 under any type of policy. Coverage for COVID-19 is an additional benefit that you'll have to opt for in your plan.
Direct Asia has some unique offerings though. Other than the regular individual or family plans, there's also the option of
group travel insurance
— ideal if you're travelling with friends. It applies to groups of two to six and you'll get an additional 10% off if there are at least three travellers.
And if you're travelling alone and are hospitalised overseas for at least five days, the insurer will pay for a family member to be with you.
Note that the maximum age of a policy holder is 70 years old. If you're 71 or older, your benefits will be half the adult limits, where relevant.
A Dozen Travel Insurance Tips
Purchase your travel insurance before you leave on your holiday.
If you are away a few times a year, you may want to consider getting an annual policy.
Age limits — are there any age limits to who can buy a plan? Or are there any differences in claim amounts depending on your age?
Pre-existing medical conditions — does the policy cover pre-existing medical conditions, if you have any? And what can you claim for under this?
Emergencies — whether it's cancelling your trip before you leave Singapore or having to cut your trip short, does the policy give you any coverage in such circumstances?
Activities — if you're going for a specific kind of holiday (eg. hiking), does the policy cover this? Or do you need to opt for add-ons?
Lost or stolen items — your baggage could get lost so does your policy cover this? Also, depending on where you're travelling to, theft could be a possibility so check your coverage.
Check that all your electronic devices, like phones and tablets, are covered by the policy.
COVID-19 — does the policy give you any compensation if you get COVID-19 before or during your trip?
Car rental — if you're renting a car while overseas, does your policy cover any insurance excess you might have to fork out for?
When travelling ensure you have the details of your insurance policy and contact details handy.
If the policy wordings are too much to take in, use an insurance broker to help you understand which policy would work best for your needs.