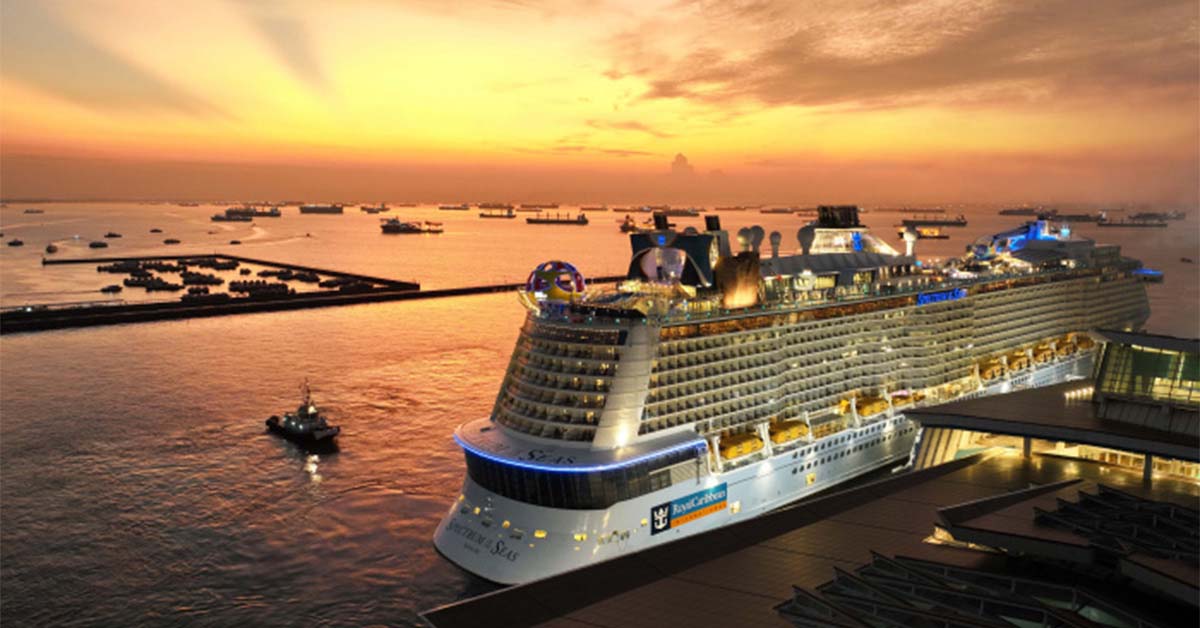 If you want a relaxing family holiday without the hassles associated with planning, a cruise holiday may be your best bet.
Royal Caribbean's Spectrum of the Seas run regular cruises around the region, with destinations such as Penang, Port Klang and Phuket.
While I was leery of cruises in the past — that I would get bored and run out of things to do — I was pleasantly surprised to discover that despite spending five nights on an enclosed ship, we were spoilt for choices for activities.
The 16 decks rise of Spectrum of the Seas rise up like a building on water, offering a range of accommodation and activities that will appeal to all members of a 3G (three-generation) family on holiday.
You could go for meals or shows together, but then peel off and do your own thing.
For the kids, sign them up for Adventure Ocean® Youth Programme, where they get to learn about the ocean, its creatures, and have fun with activities.
The teens get their own arcade and lounge to hang out, away from the uncool adults.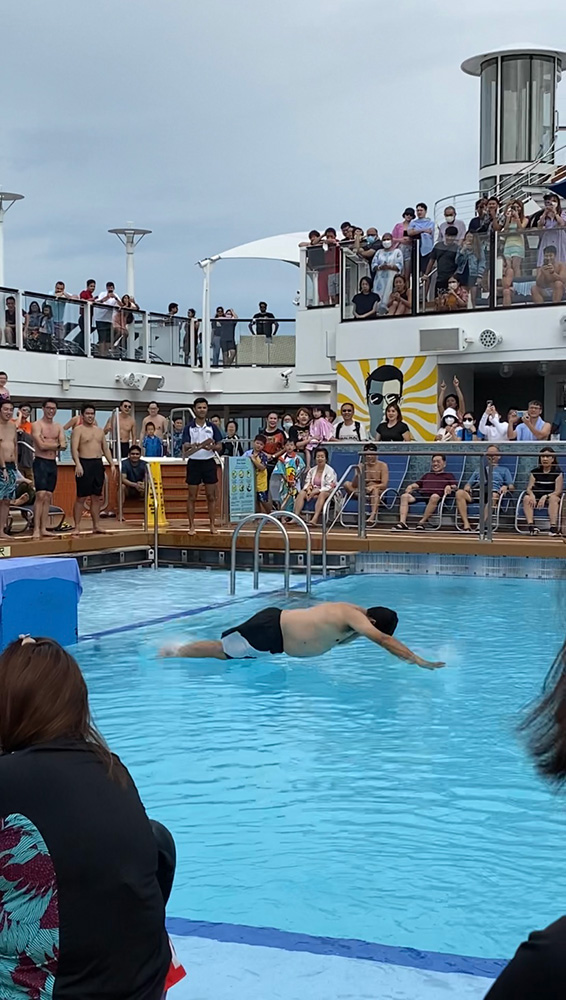 For the older folks, indulge in racquet sports, craft workshops and fun competitions like a Belly Flop on deck. And for those who seek adrenaline, the upper decks have the indoor skydiving experience iFly, a rock climbing wall, as well other adrenaline-pumping sports.
And after a full day of different activities, the whole family can gather in the Main Dining Room for a sumptuous three-course meal before even more activities await after dinner.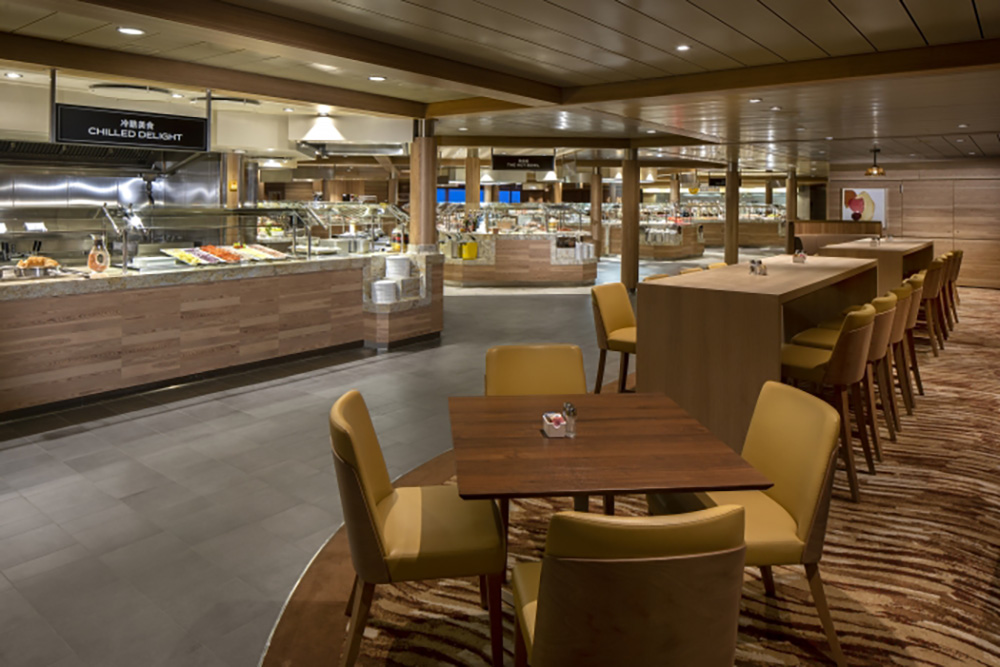 The latter part of the evening is ripe with possibilities — outdoor movies and original productions.
Then, when the kids go to bed, enjoy rock-and-roll nights at the Music Hall with a whiskey in hand, or enjoy a dance party under the stars.
And that is just a small portion of the things you can do and experience on the ship.
For those who reckon a holiday is incomplete without shopping, the ship offers tax- and duty-free shopping. There are luxury items such as Swiss timepieces, luxury bags, jewellery and beauty products for sale.
Rates begin from $237 per person, but varies depending on the length of your stay and the type of room you pick.
Our room was a comfortable Interior Stateroom, which was cosy and quiet. There are Balcony and Ocean View Staterooms that offer views of the ocean.
And for those who prefer to splurge, The Ultimate Family Suite offers two-storey accommodation with an in-suite slide, along with a rock-climbing wall and a private cinema — keeping the kids occupied.
All rooms are fully furnished with basic toiletries and amenities.
Service was excellent — the five nights we were there, our housekeeper constantly tidied our room.
If the options on board are not enough, take advantage of the ports of call to explore the local food and relaxation options.
Our cruise took us to Port Klang and Georgetown, Penang. While you can book a Penang tour through Royal Caribbean, it is also possible to go the free-and-easy route and take a Grab to your Penang destination. Do ensure you have data roaming enabled.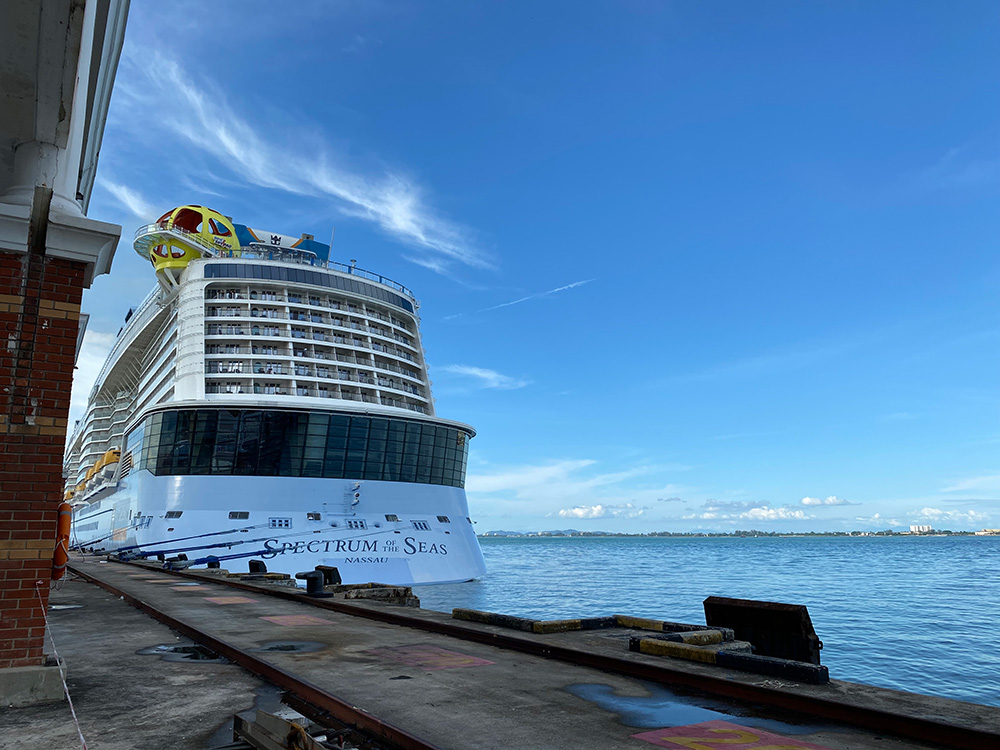 In Penang, we disembarked at Swettenham Cruise Centre and took a Grab to One Corner Café.
There, we tried the famous Super Hokkien Mee, which was one of the most delicious dishes I ever had, anywhere.
Unlike the yellow-and-white Hokkien mee in Singapore, the version in Malaysia is actually a type of prawn noodles instead, with vermicelli in savoury prawn broth.
We also tried char kway teow, fried fritters and lor mee for breakfast.
Following breakfast, we explored what we could of Georgetown, Penang. We went to the famous Georgetown café China House, and were blown away by its amazing desserts.
The old-world charm of Penang is mixed in with traditional culture as well as more modern interpretations of life in this popular city.
Culture is evident in the heritage and the graffiti and wall art that brightens up the streets.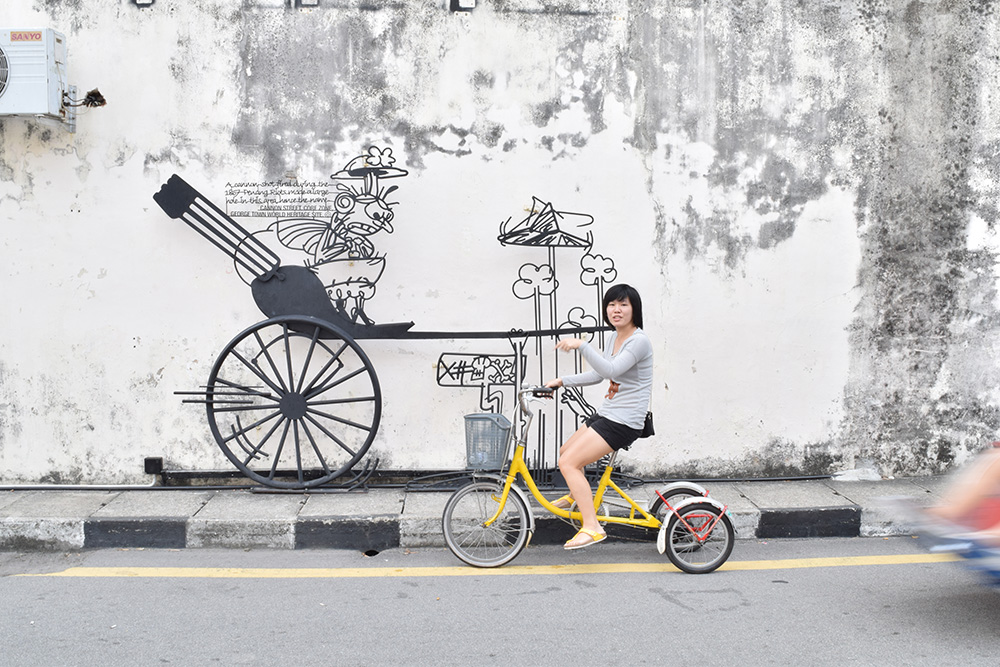 After eating, what could be more relaxing than a spa or massage?
While there are spa options on the cruise ship, they tend to be pricier, so make use of the port of call to explore the local options. Just be sure to return to the boat by the call time!
The cruise ship truly allows all generations to have fun as a family. The ship is designed to be accessible, with gentle inclines, elevators, and corridors wide enough for wheelchairs.
While the upper decks and the swimming areas can get wet at times, the cruise ship has non-slip surfaces in these areas.
Royal Caribbean is also the first autism-friendly cruise line, with amenities and services that will provide a welcoming experience for people on the autism spectrum, Down syndrome and other developmental disabilities.
The boat uses USD currency on all platforms. Purchases are logged onto your Seapass® keycard (so hold on to it) and tabulated at the end of the tour.