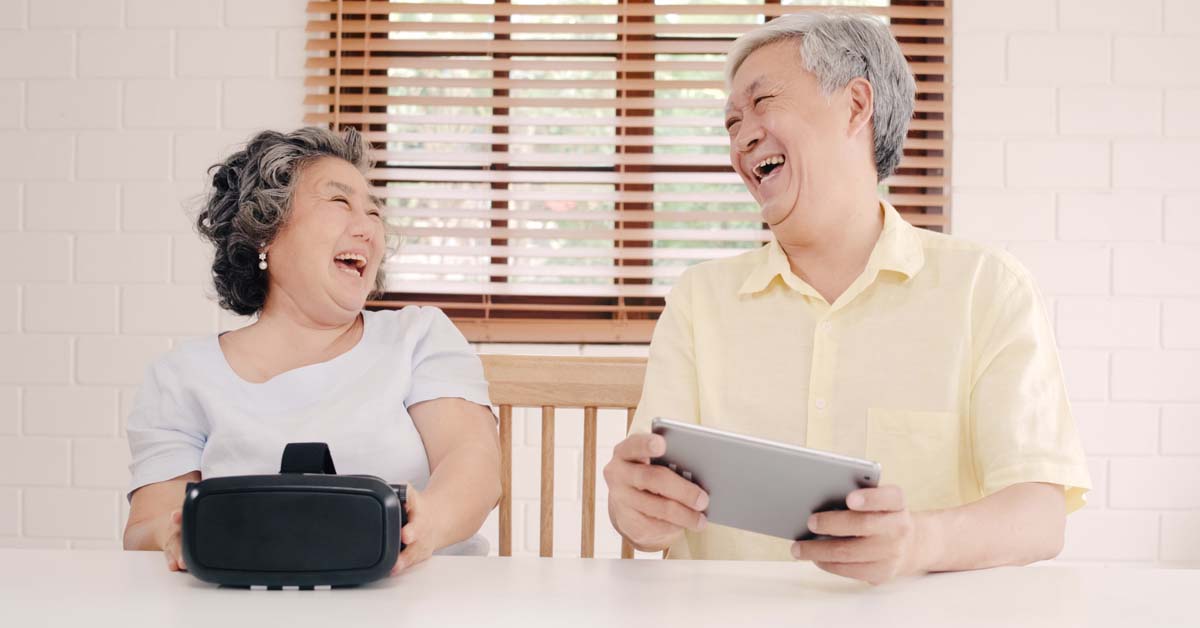 So how can computer games benefit you?
Well, for one, it can help relieve boredom and provide mental stimulation.
It can help pass the time, stimulate strategic thinking, and increase alertness and awareness due to the mental challenges present in these games.
Secondly, gaming can also be considered a social activity. A number of games require multiple players. This can also enhance greater well-being.
So perhaps a coffee kaki session with good friends or even a bonding session with your younger family members can turn into a massive multiplayer experience!
Silvers who maintain or increase social interaction have less physical and cognitive limitations and generally have healthier, sharper and happier minds.
As such, games can be the catalyst in encouraging them in meeting people with similar interests, strengthening friendships and basically having lots of fun.
Playing computer games also cuts down the fear of new technology. Silvers may already be competent with streaming movies, communicating and reading via mobile devices — so gaming is another experience to help with the familiarity process.
According to a friend of mine from the gaming industry, playing computer games also gives you a sense of accomplishment since most games have objectives which you need to complete, and doing so brings satisfaction and completion.
Likewise, it also helps improve emotional resilience especially when you lose a game. Learning how to deal with losing and then trying again can help shape this emotional aspect.
So Which Games Are Recommended for Silvers?
Unless you were a massive gamer in your youth, it is recommended that you take it slow and steady at first before proceeding to more challenging games.
Here's a few we recommend you get started with first:
This
game
relatively simple yet can be challenging at the same time — while helping stimulate your brain to think out of the box.
The point of the game is to get the red block to go to the other side of the screen.
The player slices
fruits
with a blade controlled via the touch screen or controller. As the fruit is thrown onto the screen, the player swipes their finger across the screen to create a slicing motion, attempting to slice the fruit in half.
Players must slice all fruit; if three cumulative fruits are missed, the game ends, but upon reaching scores that are multiples of one hundred and the players have lost at least a life, the player will gain an extra life.
Bombs are occasionally thrown onto the screen, and will also end the game should the player slice them.
A great game to help relieve stress and boredom- especially on those long MRT rides!
I have an elderly uncle who swears by this game and at almost 80 years young, is still as mentally alert and discerning as anyone else!
Sudoku
is a number placement game with the aim of keeping your math skills alive.
This game is available in different versions and apart from entertainment value, can keep people's minds active and strengthen cognitive abilities.
I've seen both young and old play this game on their mobile devices on the MRT, so needless to say it deserves a mention here.
The main objective of the
game
involves attempting to swap two adjacent gems of seven colors to create a line or row of three or more gems, which disappear once lined up.
Lining up more than four gems or performing multiple matches at once awards bonus points.
When gems are cleared from the board, gems above the game board fall downwards, potentially causing chain reactions, which award more points to the player.
When I started my computer gaming journey eons ago, it was on an old Sega Genesis before progressing onto the wide expanse of the gaming universe via PC gaming.
So, if you like me, do possess gaming experience, here are some mid-level games that we recommend you try- just to push the experiential boundaries a little:
As we age, improving memory skills becomes one of our greatest desires.
If that is the case for you, then this beautifully illustrated
Old Man's Journey
is one of the games you can play.
It has you helping an older man navigate a rural area and the game reveals several aspects of the grandfather's life as you play.
Old Man's Journey allows older adults to remain optimistic about life as they age. This video game for seniors is also a great way to stimulate critical thinking skills.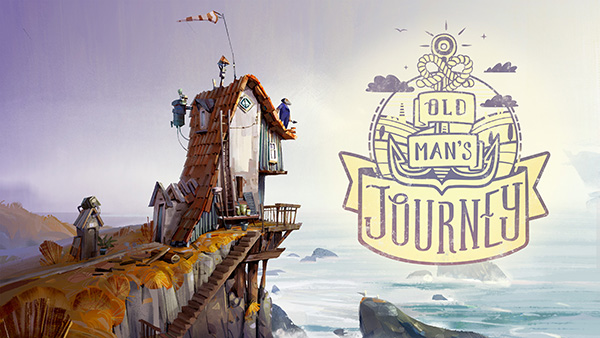 Seniors who love to play golf but due to recent wet weather putting paid to those plans, will enjoy playing PGA Tour.
The
game
encompasses several PGA Tour versions offering players the opportunity to play with pro golfers on real-life (photo realistic) courses such as East Lake Golf Club or TPC Sawgrass.
The game also includes several options for customizing your player, clothing, and golf equipment.
Additionally, players can design their golf courses, meaning you can express your creativity while on the PGA Tour!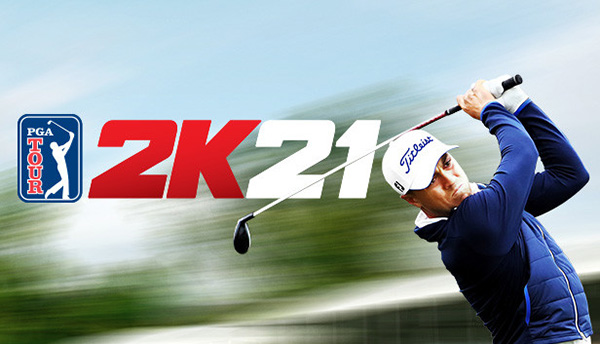 Available on
Xbox
(SGD$ 85.90)
,
Steam
(SGD$ 85.90 onwards),
Playstation
(SGD$ 99.90)
,
Android
(free with ads & in-app purchases)
and
iOS
(free with ads & in-app purchases)
.
Although it's been around since 2009, the Plants vs Zombies franchise has continued successfully in its various iterations and has remained a firm favourite among casual gamers.
The player takes the role of a homeowner amid a zombie apocalypse. As a horde of zombies approaches, the
player
must defend the home by putting down plants, which fire projectiles at the zombies or otherwise detrimentally affect them.
The player collects a currency called sun to buy plants. If a zombie happens to make it to the house on any lane, the player loses and must play through the level again.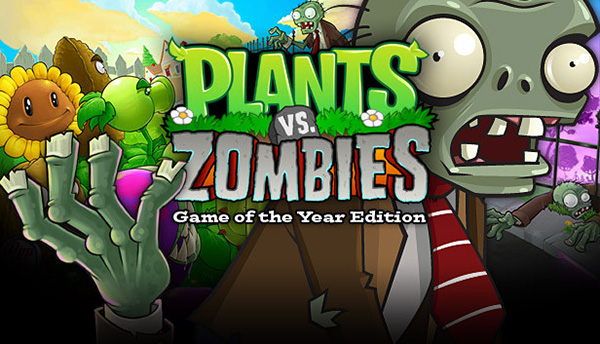 Available on
Xbox
(SGD$ 19.90)
,
Steam
(SGD$ 6.50)
,
Playstation
(SGD$ 39.90)
,
Android
(free with ads & in-app purchases)
and
iOS
(free with ads & in-app purchases)
.
To push your gaming experience even further and to perhaps engage with other seniors online, here are some recommended advanced solo and multi-player gems to consider:
Can be played in both solo player or multi-player formats, Sid Meier's Civilization series has few peers.
A turn-based strategy
game
like previous versions, the goal for the player is to develop a civilization from an early settlement through many in-game millennia to become a world power and achieve one of several victory conditions, such as through military domination, technological superiority, or cultural influence, over the other human and computer-controlled opponents.
Players do this by exploring the world, founding new cities, building city improvements, deploying military troops to attack and defend themselves from others, researching new technologies and civics advancements, developing an influential culture, and engaging in trade and negotiations with other world leaders.
All in all, it's a relaxing way to learn about strategy and management, history and culture and train the brain.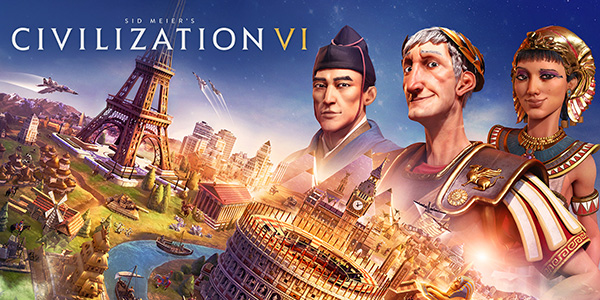 Available on
Xbox
(SGD$ 39.90),
Steam
(SGD$ 74.90)
,
Playstation
(SGD$ 39.90)
,
Android
(free with in-app purchases)
and
iOS
(free with ads & in-app purchases)
.
The Elder Scrolls V: Skyrim
In essence, this single-player game encourages you to go on an expansive quest to defeat a world-eating dragon in this role-playing game that lets you explore its entire virtual world at your own leisure.
It is the fifth main installment in The Elder Scrolls series and is set in Skyrim, the northernmost province of Tamriel.
Over the course of the game, the player completes quests and develops the character by improving skills.
The game continues the open world tradition of its predecessors by allowing the player to travel anywhere in the game world at any time, and to ignore or postpone the main storyline indefinitely.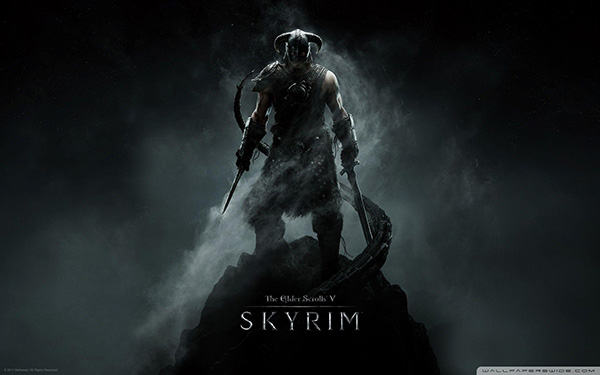 Right, this game's massive. And I mean massive on an unprecedented scale! So if you want to test your gaming nous then go for it!
WoW is the king of the massively multiplayer online role-playing game (MMORPG) originally released in 2004 by Blizzard Entertainment.
Set in the Warcraft fantasy universe, World of Warcraft takes place within the world of Azeroth, approximately four years after the events of the previous game in the series, Warcraft III: The Frozen Throne. Since launch, World of Warcraft has had nine major expansion packs, the latest being Dragonflight (2022).
Similar to other MMORPGs, the game allows players to create a character avatar and explore an open game world in third- or first-person view, exploring the landscape, fighting various monsters, completing quests, and interacting with non-player characters or other online players.
The game also encourages players to work together to complete quests, however, the game can also be played solo without interacting with others.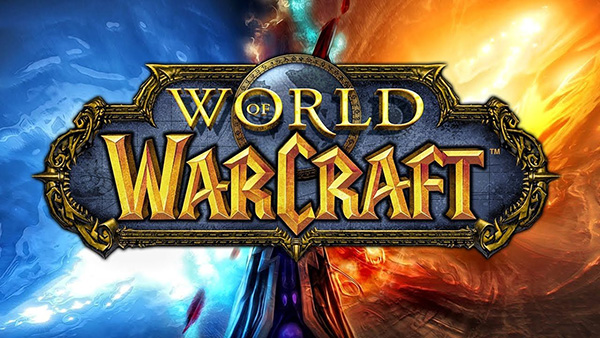 You can experience WoW Dragonflight via subscription on
Battle.net
(USD$ 49.99
) If you want to play the original WoW Classic instead, it's also available on
Battle.net
(USD$ 12.99 per month)
.
While playing video games can be fun and enriching, it can also be quite addictive- especially when a game proves too stimulating.
So, do ensure that you live a balanced, fulfilling life by controlling your game time without sacrificing your social outings, leisure activities and exercise routine.
Do note that some of these games can be downloaded and played for free offline or online, however some others do require purchase or a subscription. In the meantime, get comfortable, have fun, and happy gaming!