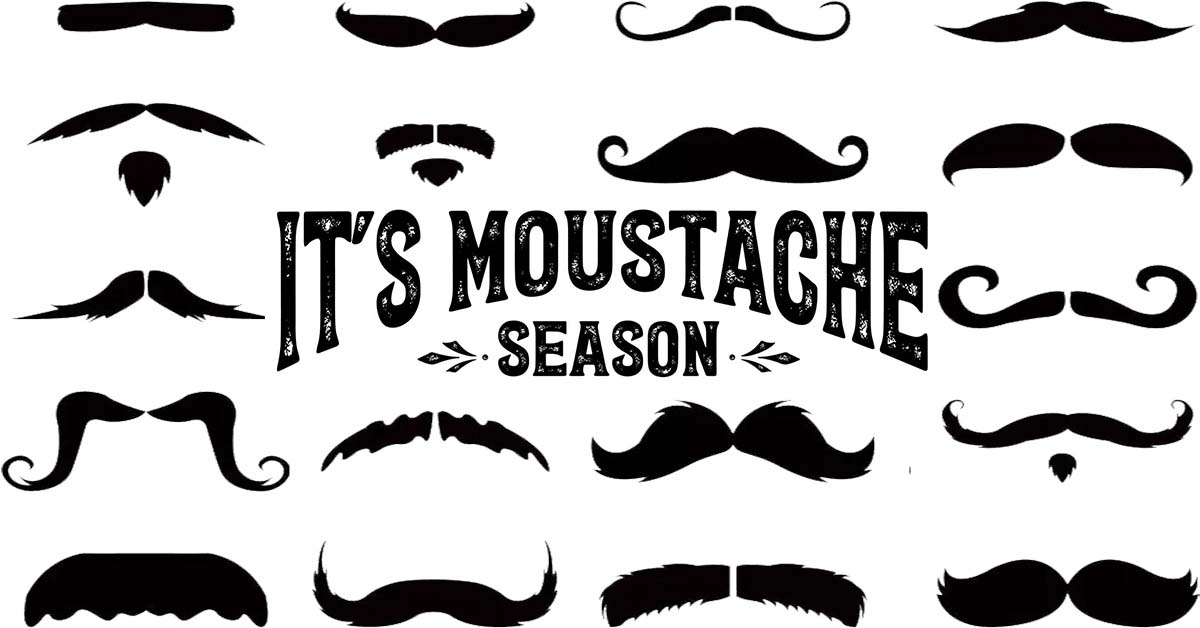 It's that time of year, when men sprout hairy upper lips in a growing global movement to generate conversations on men's health, and getting them to take action on taking better care of themselves. It's Movember.
'Mo' refers to the moustache that men are challenged to grow in the month of November to support the cause. This fun spin on a serious subject started in 2003.
The facial fuzz is a great conversation starter among friends near and far, and over social media, and that helps drive Movember's goal to "change the face of men's health". Pun intended, perhaps?
But why is a movement like Movember even necessary?
"Most guys don't see a doctor for any kind of medical check-up until they fall sick," says Dr Bernard Cheong of Lifeline Medical Group, who has a personal interest in elders above 60 years old, and improving health spans.
Women may chuckle at the good doctor's reply, or sigh in resignation. They know that getting the men in their lives to see a doctor can be a thankless, often futile task. Is some of that resistance cultural machismo? Perhaps.
From Dr Cheong's experience, "There's a private joke among some of us (doctors) that the gay men are very pro check-ups, and normal guys abscond — even among doctors!".
Jokes aside, gay men may have an advantage with their health, given their pro-active attitude towards wellness.
There is an area of exception though.
"If it's linked to sports performance," says Dr Cheong, "then men become very fastidious in checking up…almost two times more than women!"
Sports performance aside Movember throws a spotlight on three areas of men's health — mental health and suicide prevention, prostate cancer and testicular cancer.
All are valid concerns, yet they're not necessarily the most common health problems for men.
In Singapore, the top health issues for men are:
Heart disease
Cancer, particularly of the colon, lung and prostate
Hypertension
Gout
Diabetes
Communicable diseases, from the common cold to pneumonia, and more serious diseases.
Depression
The health concerns that tend to worry men, however, according to
healthxchange.sg
are:
Snoring
Sports-related Injury
Stress
High cholesterol and high blood pressure
Hepatitis
Diabetes
Heart disease
Prostate problems
Cancer
Glaucoma
"Since 2020, the top reason guys come to see me is for belly fat and weight loss. Health issues may not be obvious to them at first...but recently most guys are discovering that they are obese from social media, and almost never from their partners or close friends."
Unwanted weight is a possible indicator of underlying issues with hormonal balance, emotional mismanagement, unhealthy eating habits, poor sleep and lack of healthy movement. These are just some possible reasons for weight gain that need attention.
In spite of growing obesity numbers, Singaporeans are living longer today than they ever have before. People here have an average life expectancy of almost 84 years. Yet they are also spending more than a decade in poor health, according to data from the Singapore Department of Statistics. Who wants more years in poor, medicated health?
Women tend to seek help more willingly than men. Could that be why they continue to outlive men by about 5 years?
Hmm! Does that make men the 'weaker sex'?
So, what can men do to shift the stats in their favour? Well, health is a choice to make. Wise up to the changing health terrain that comes with growing older, and perhaps think of taking care of their bodies like a car.
Happily, it can cost less to give your body a check and tune up than it would an automobile, especially if you are a Singaporean male.
Pocket-friendly Health Screenings
Basic health screening packages can range anywhere between $40 to about $500. More specific and specialised tests add to the tab.
In contrast, the national health screening programme, Screen For Life (SFL), offers generously subsidised health screenings for Singapore citizens.
Those under the Community Health Assist Scheme (CHAS), and the Pioneer Generation (PG) and Merdeka Generation (MG) can enjoy these rates at a CHAS General Practitioner (GP) clinic:
While Permanent Residents are not eligible for SFL subsidies, they can still enjoy HPB's screening test rates at preferred CHAS GP clinics.
When's a good time to go for screening? When you still feel fine, not when you feel sick. It's much easier and cheaper to stay healthy than fix broken health. And life's way more fun when you're healthier than when you're feeling lousy.
Why should you keep a closer eye on your health and feeling, and looking, good? You decide.
Perhaps you want to be there for your wife, see your children marry, actively keep up with your grandkids, pursue a second career, pick up a new sport, live that dream you've set aside for too long, instead of being a drag on your children's energy, time and finances….
You decide. While you are still healthy.
Find a reason that's greater than the dread of doctors and test results. If there's ever a time to be a man, it's now.
A Snapshot of Ageing in Singapore
Here's where you can start the conversation:
Family doctor/GP
Polyclinic
Hospitals — public hospitals with a psychology clinic
Family Service Centres. Located in HDB estates, they provide counselling help to people dealing with relationship and mental health issues. FSC services are generally free.
Helplines. A variety of helplines are available, and chatbots and apps. Here are some: