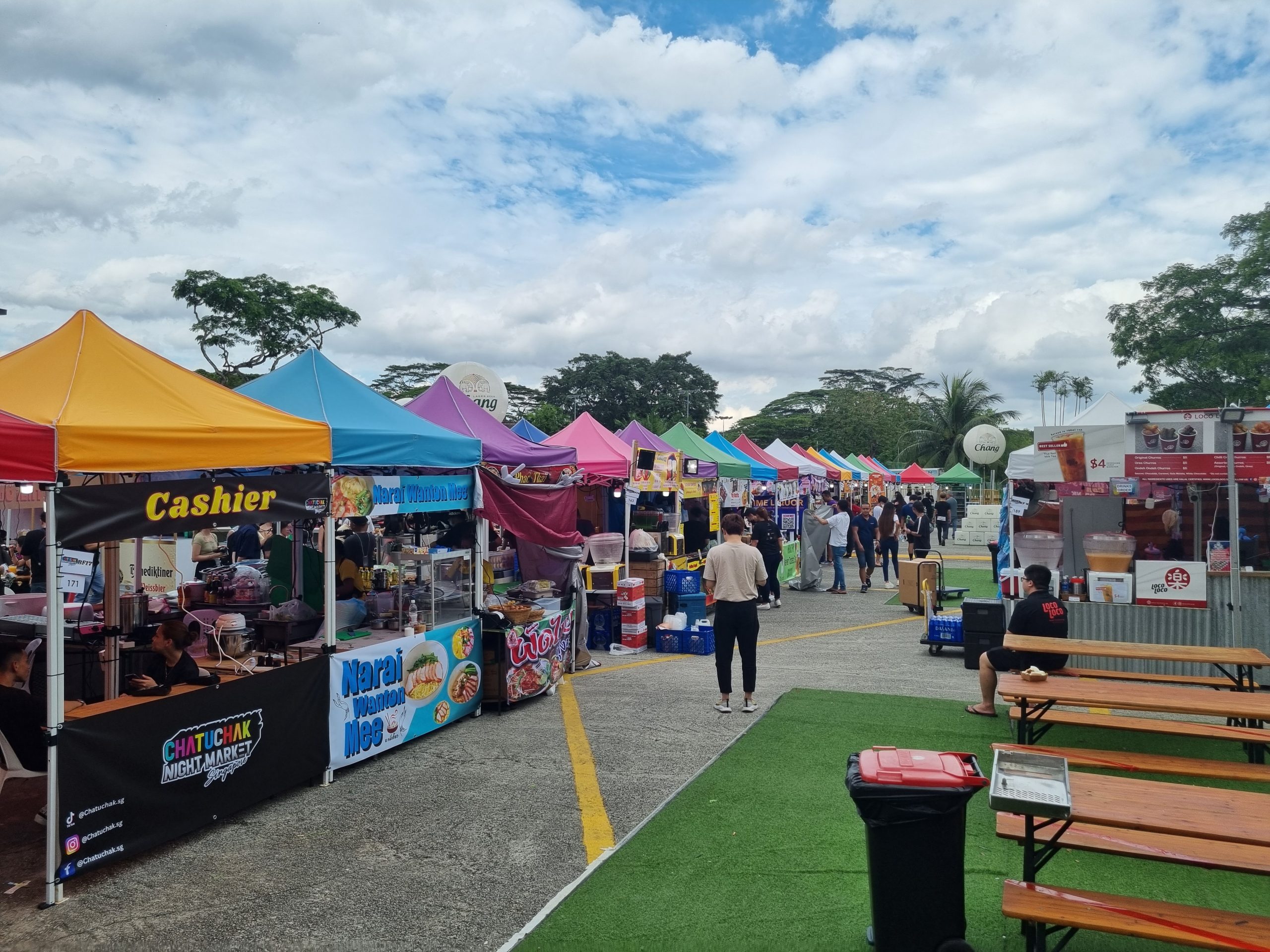 With international travel back in full force, air fares to popular destinations like Bangkok, the foodie capital of Thailand, are only getting pricier.
If you've been hungering after Bangkok's street fare, here's a way to enjoy it without having to hop on a flight to the Thai capital.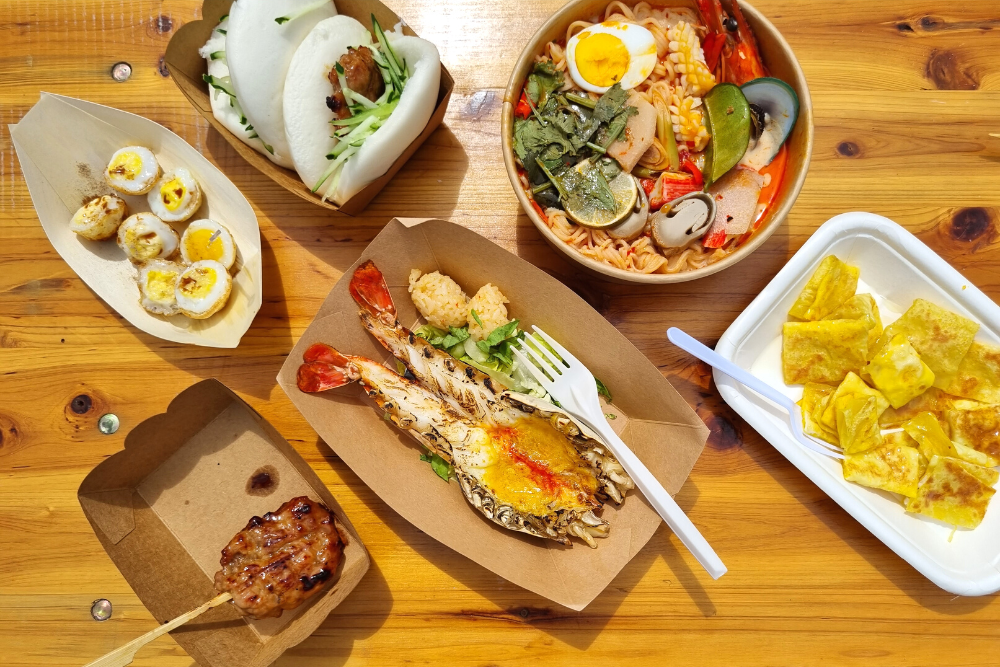 Look forward to a suitably authentic experience, as a third of these stallholders hail from various provinces in Thailand.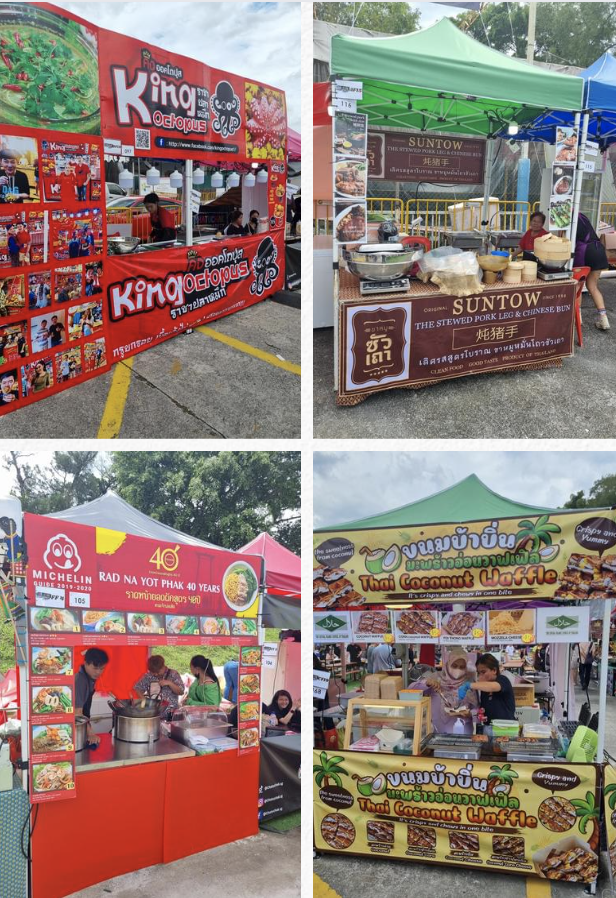 The open-air pasar malam features around 180 stalls peddling various trinkets, clothes and of course, tasty street food.
With 30 food stalls slinging Thai street food favourites like mango sticky rice, khao kha moo (pig trotter rice) and pad thai (stir-fried rice noodles), bring your family down and dig into these delicious Thai foods together.
Prices are naturally higher than in the Thai capital, but that is to be expected.
Enjoy these treats on the go, or at any of the 200 al fresco seats spread across the sprawling market.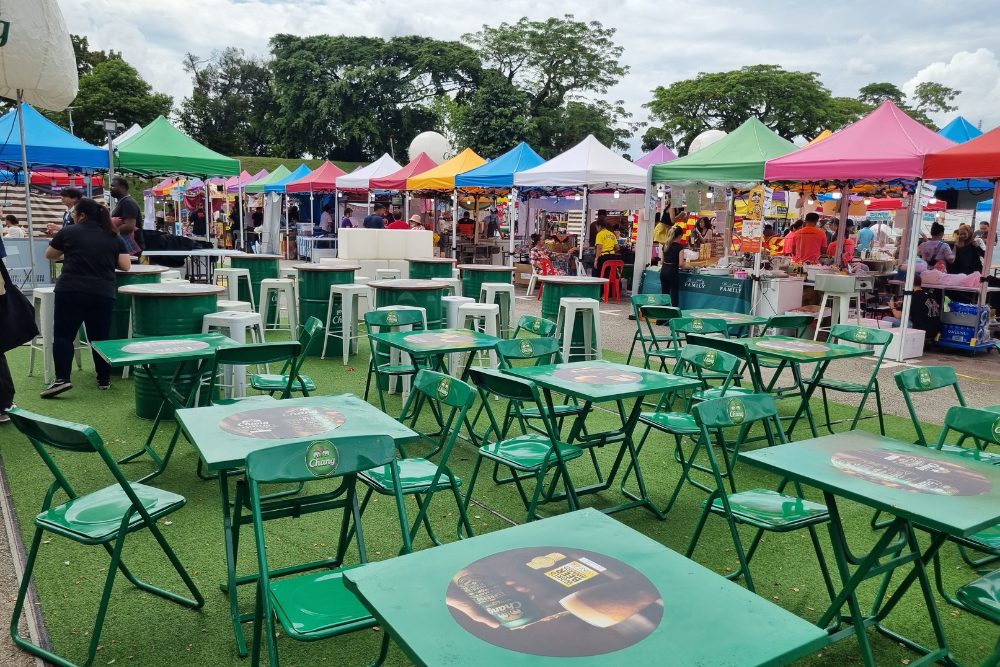 As The Grandstand is a little out of the way, there are regular shuttle buses provided to and from Botanic Gardens and Sixth Avenue MRT stations. And, if you're driving, all-day free parking is available so you can splurge more at the market.
Here are our top picks of authentic Thai street snacks – and not-so-authentic fusion fare by local vendors – that offer good eating and, even better, bang for your buck at Chatuchak Night Market Singapore.
Stall No. CF5: Roti & Chachak by Kobkhun Satun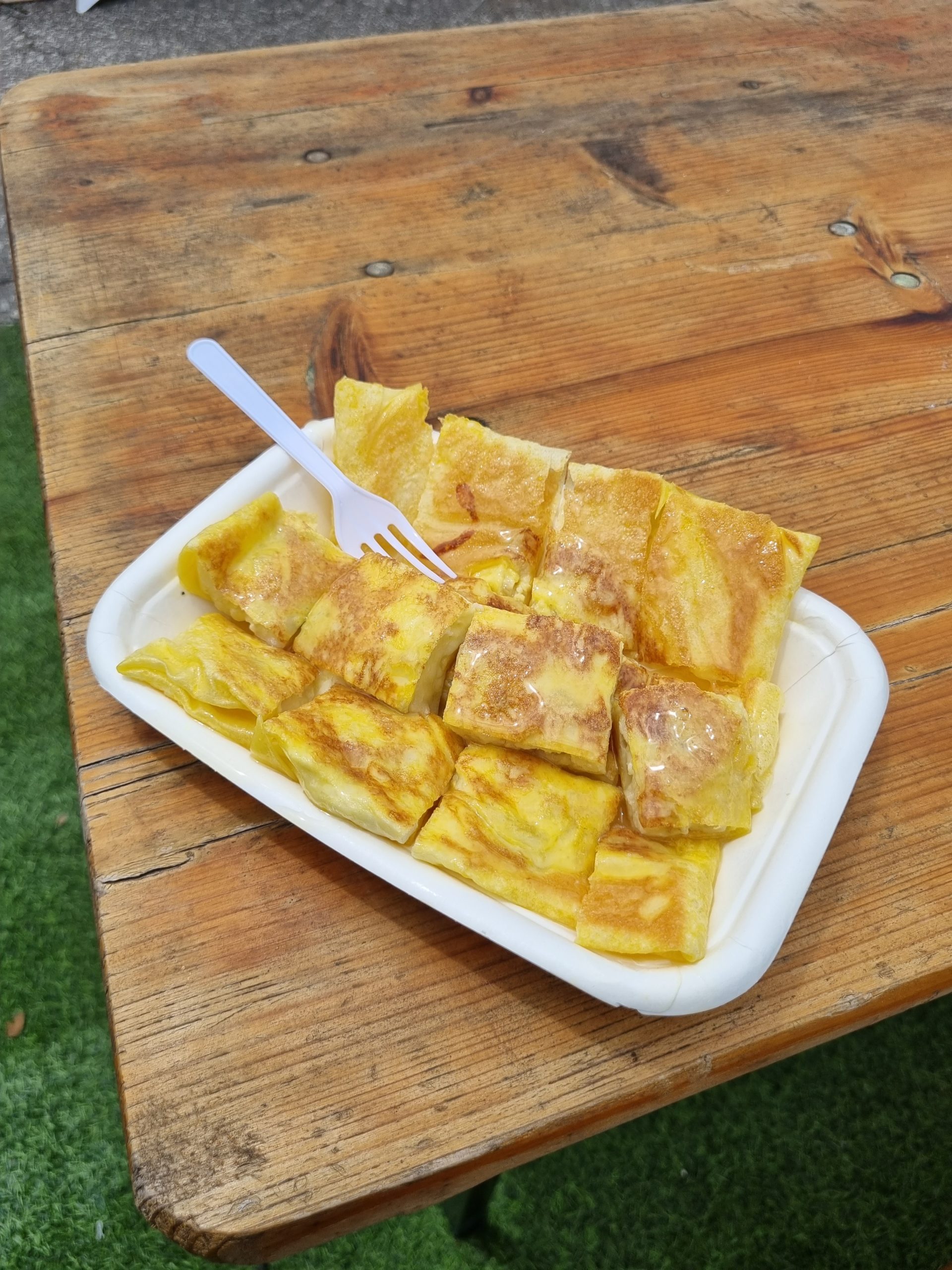 The food in the southern border provinces of Thailand is strongly influenced by nearby Malaysia, as evident in Roti & Chachak by Kobkun Satun's familiar fare.
Take the roti, a flatbread similar to Malaysia's roti canai (or as it's called here, roti prata) that is moulded by hand and cooked till crisp on a flat-top grill.
The plain version, coming drenched in condensed milk rather than sugar or curry, makes for a budget-friendly snack at $3. You can also have it layered with egg, banana or mango for extra.
These can be paired with cha chak – essentially Thai-style teh tarik – served with an added dose of theatricality, as the vendor skilfully pirouettes on the spot whilst pulling your drinks.
The damage is $5 per cup.
Stall No. CF18: Sawasdee Mango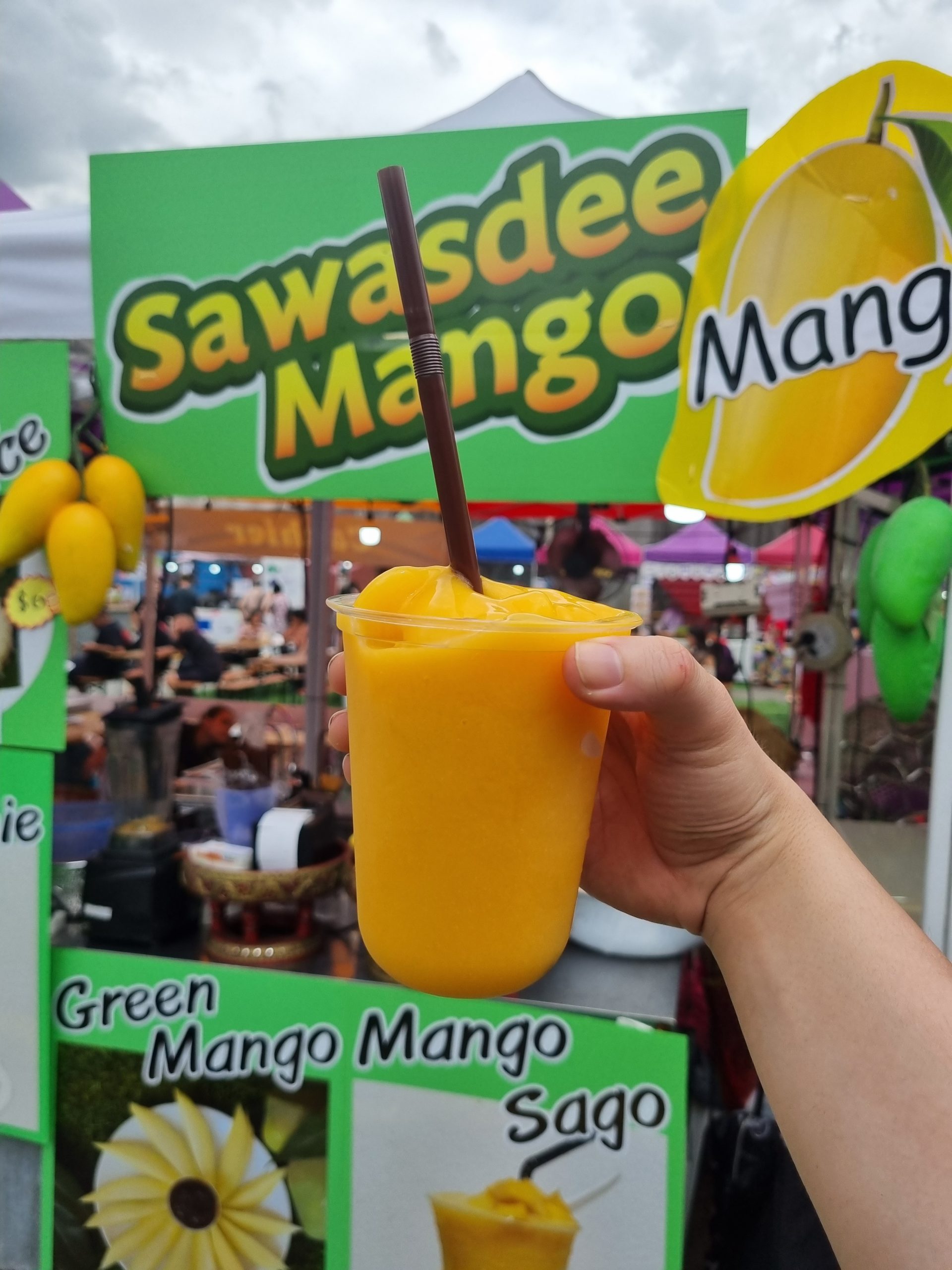 A classic Thai dessert of mango sticky rice – featuring chewy glutinous rice and slices of the sweet tropical fruit with lashings of coconut milk – is sold here for $6.
Another pocket-friendly alternative, a refreshing Mango Smoothie ($4).
Stall No. CF19: Thai Coconut Waffle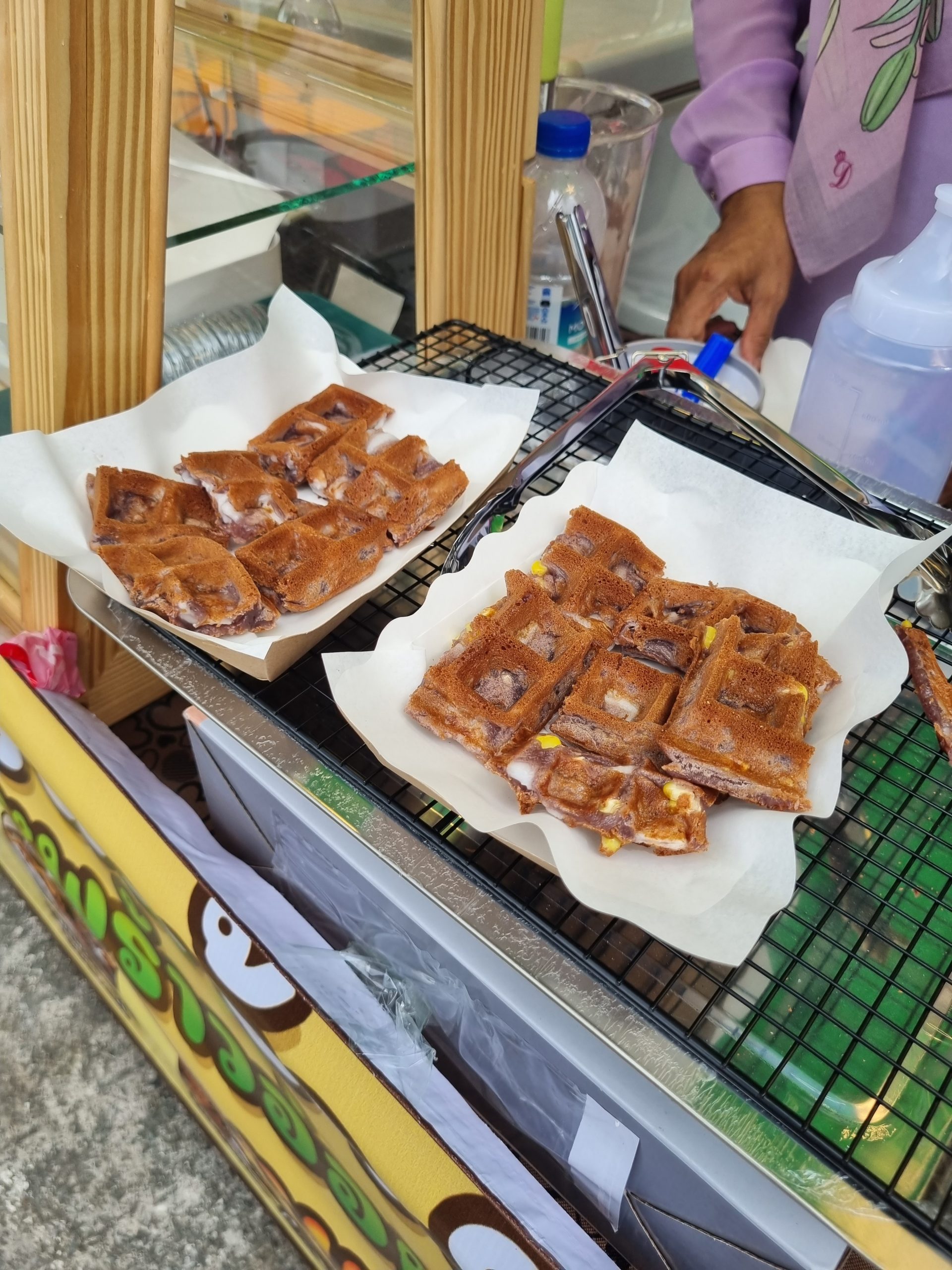 This stall specialises in crisp waffles laced with coconut milk and pandan.
For $5, you can get it studded with your choice of coconut, sweetcorn or foi thong ('golden threads', a sweet Portuguese-influenced dessert made by drizzling egg yolks through a funnel into a sugary syrup).
Stall No. CF4: WooNie Thai Food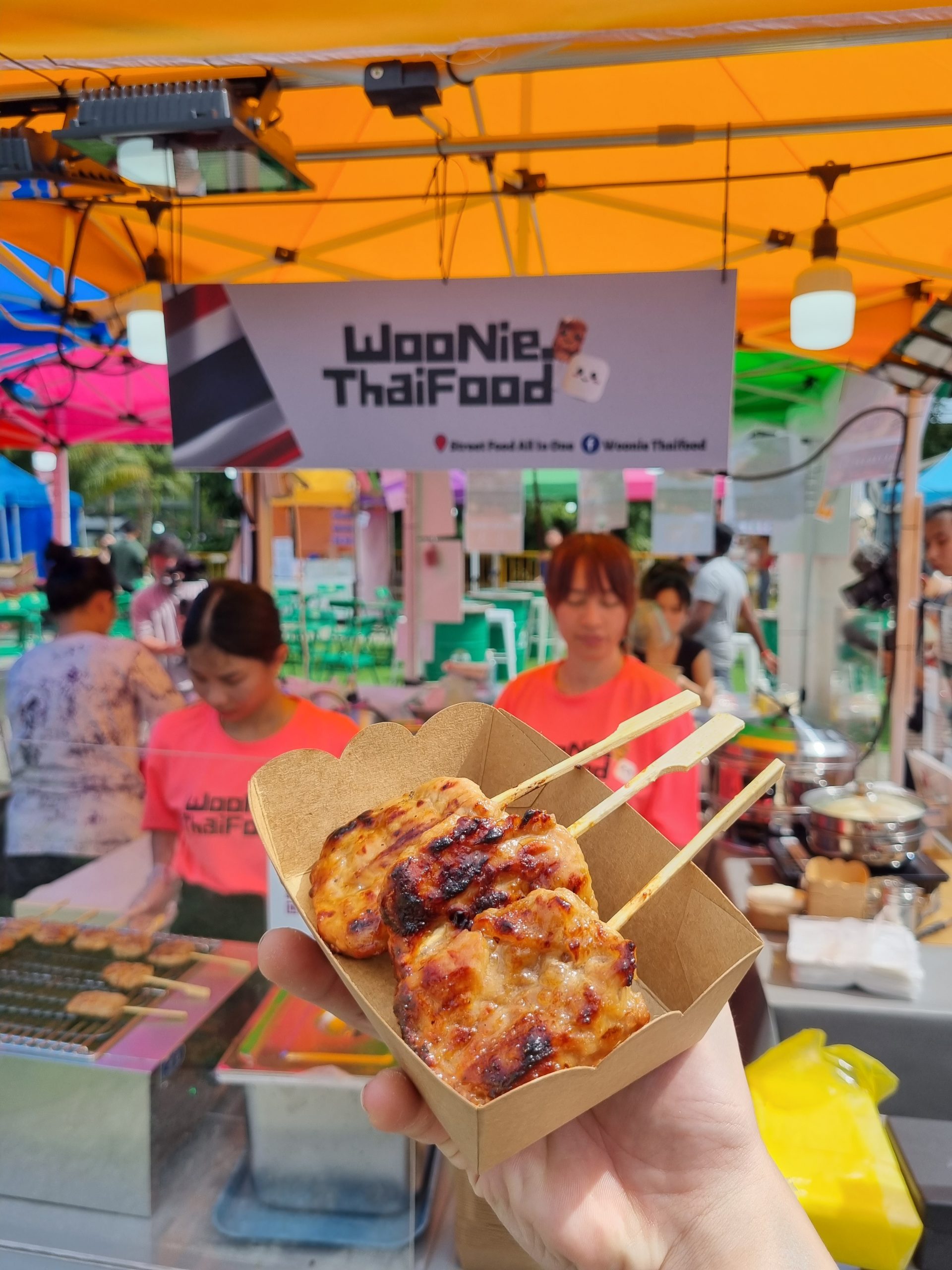 Pork lovers this one is for you.
Cooked over a grill until deliciously charred on the outside but still succulent within, this homegrown brand serves Thai-style grilled pork skewers, or moo ping.
Comprising of pork shoulder marinated in Thai fish sauce, oyster sauce and coconut milk, you can get this treat as a trio ($5.50) or in steamed buns, Taiwanese gua bao-style ($5.50 for a pair).
Stall No. AF10: 2 Ninja 1 Fat Pig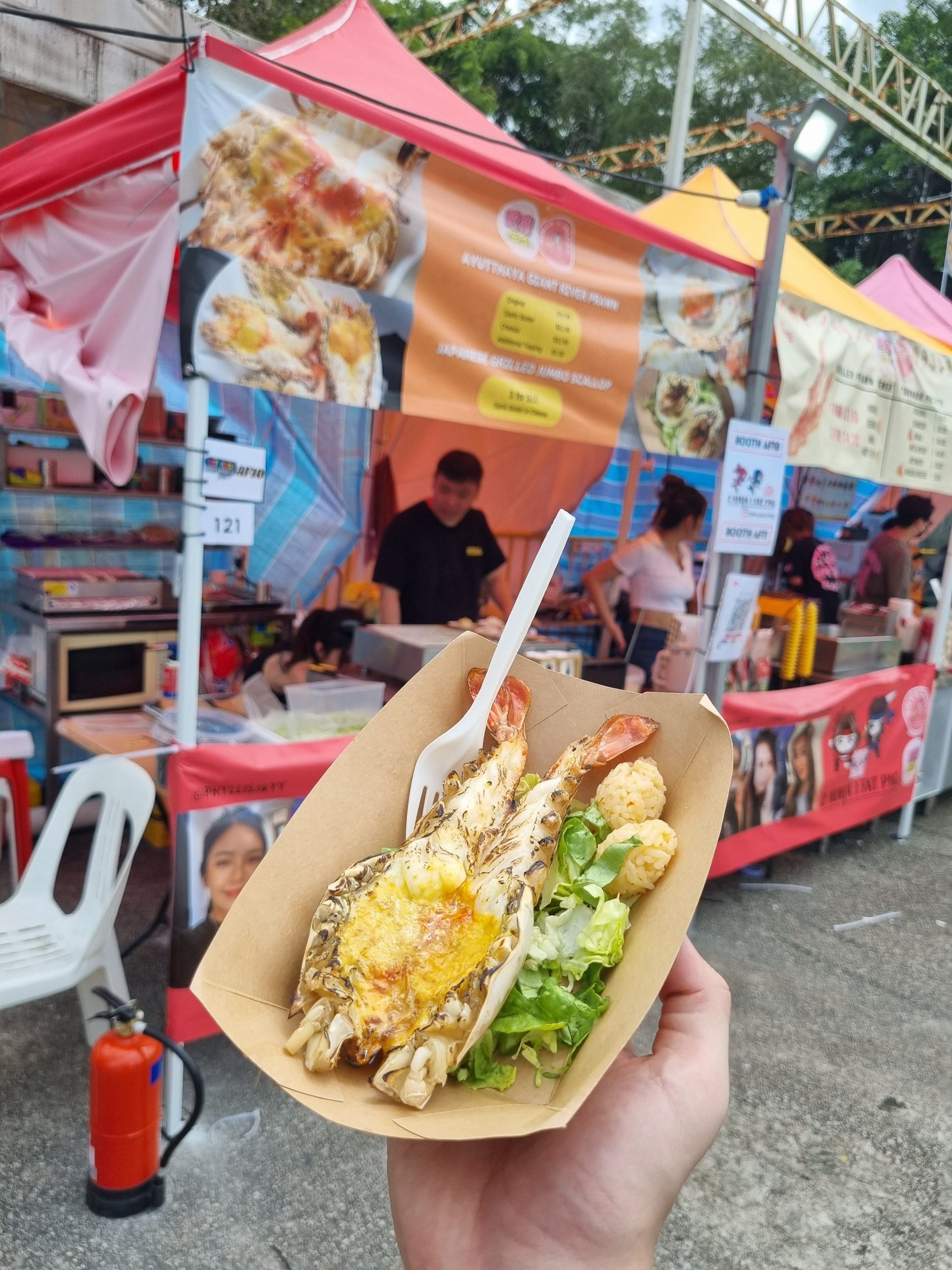 The quirky name behind this dual-concept stall is an amalgam of its owners' businesses, Ninja's Snacks – which specialises in homemade prawn crackers – and Fei Zhu Lok Lok, a skewer hawker chain whose name means fat pig in Mandarin.
It offers grilled bites like giant river prawns (imported from Ayutthaya, north of Bangkok) and scallops, as is or splashed with your choice of garlic butter or cheese (from $10.90). Prawn-paste-on-a-stick, rather than in a hotpot, is also sold for $1.50 apiece, or $4 for three.
Stall No. CF14: Crab & Burger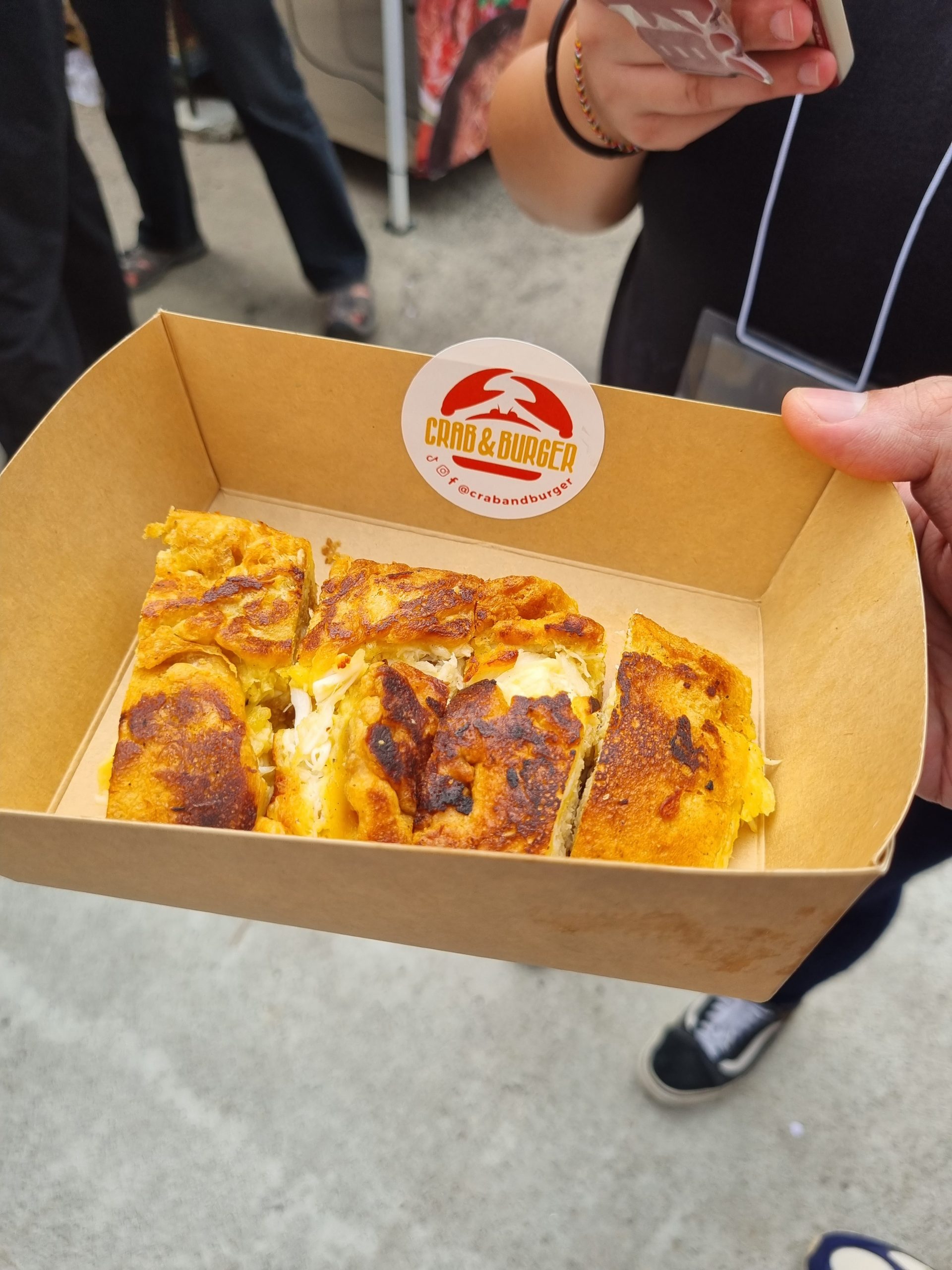 If you love Seafood, you should definitely try out the delights from this stall.
Crab & Burger is a Singaporean burger brand run by an ex-head chef of Burger & Lobster.
Expect Thai-accented fusion nosh like deep-fried crab cakes, slathered with green curry mayo and sandwiched between brioche buns, as well as a classic Thai stir-fry of beef and basil reimagined as a burger (both $8). The crispy Thai-style Crab Omelette ($8, above) comes with plenty of shredded crab for the price,
If you have a lower budget, don't fret! You can opt for the equally delicious Chilli Crab Fries ($5) instead.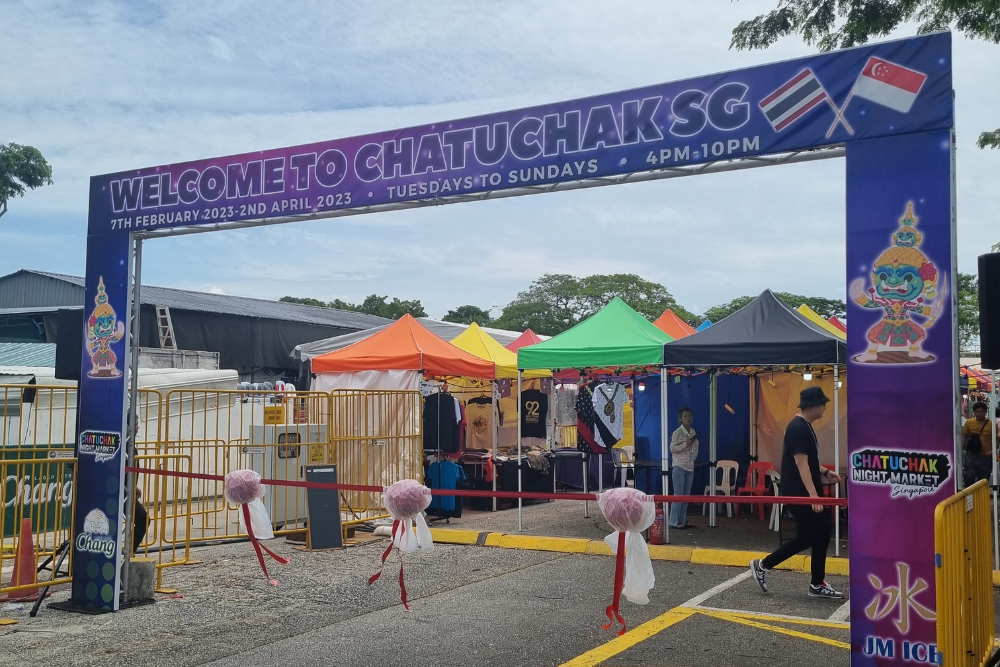 Unfortunately, many of the Thai stalls serving savoury grub couldn't get their stalls ready in time when we attended the media preview.
They will be open when the Chatuchak Night Market Singapore is open to the public so be sure to keep your eyes peeled for these vendors:
Stall No. DF19: King Octopus
This stall from Bangkok's Chatuchak specialises in grilled baby octopus, paired with a tangy seafood sauce ($15).
Thai-style braised pork leg, typically stewed until fall-apart tender and delicious, is the name of the game for this vendor (from $10).
Stall No. DF19: Rad Na Yot Phak 40 Years
The pop-up of a Bangkok street food institution (whose original outlet was awarded a Michelin Bib Gourmand in 2019 and 2020) offers its signature noodle dishes from $8.
Be prepared to wait – the market's inaugural edition here in 2020 saw long queues, and we expect a similar crowd this time round.
If you are heading down in the afternoon, an umbrella or a hat will come in handy to hide from the sun.
Don't forget to share with us your favourite Chatuchak Night Market Singapore Stalls over on our Facebook, 
@SilverStreak SG
!