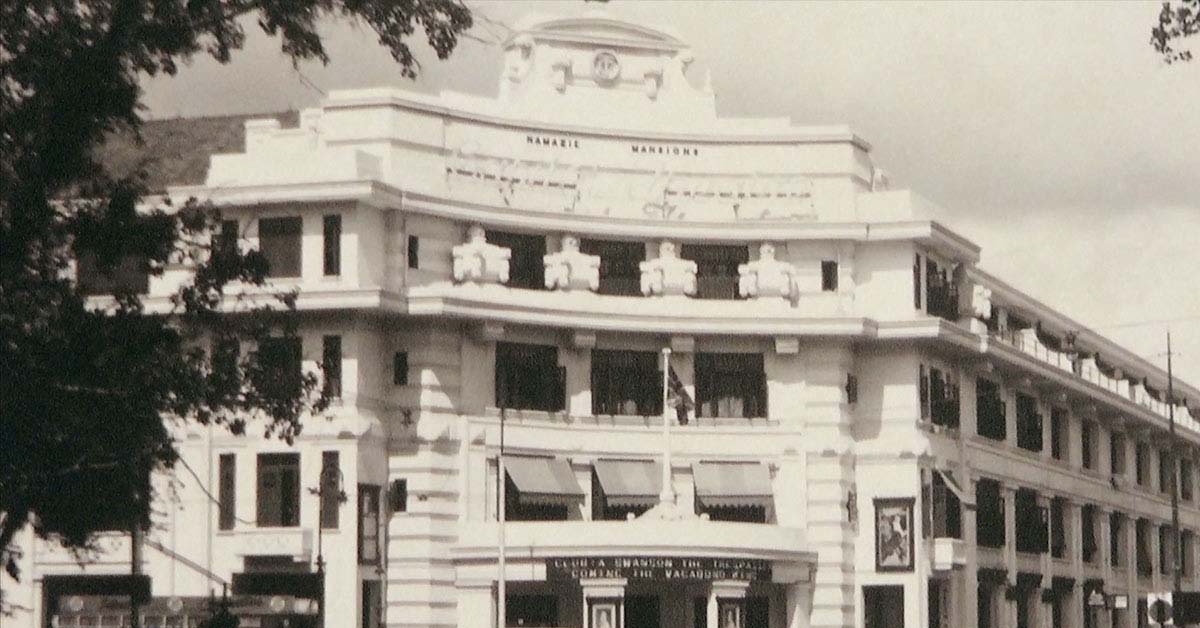 Places matter. They are pegs on which we hang our collective memories. Frequently, like a much-loved uncle or aunty, they are externally unremarkable. Their value lies in how they make us feel and what they bring out of us.
I think of the pretty ugly former red-brick National Library building or even the large flat field with, well, nothing, in front of what was once St Joseph's Institution (SJI) where now squats the Singapore Management University.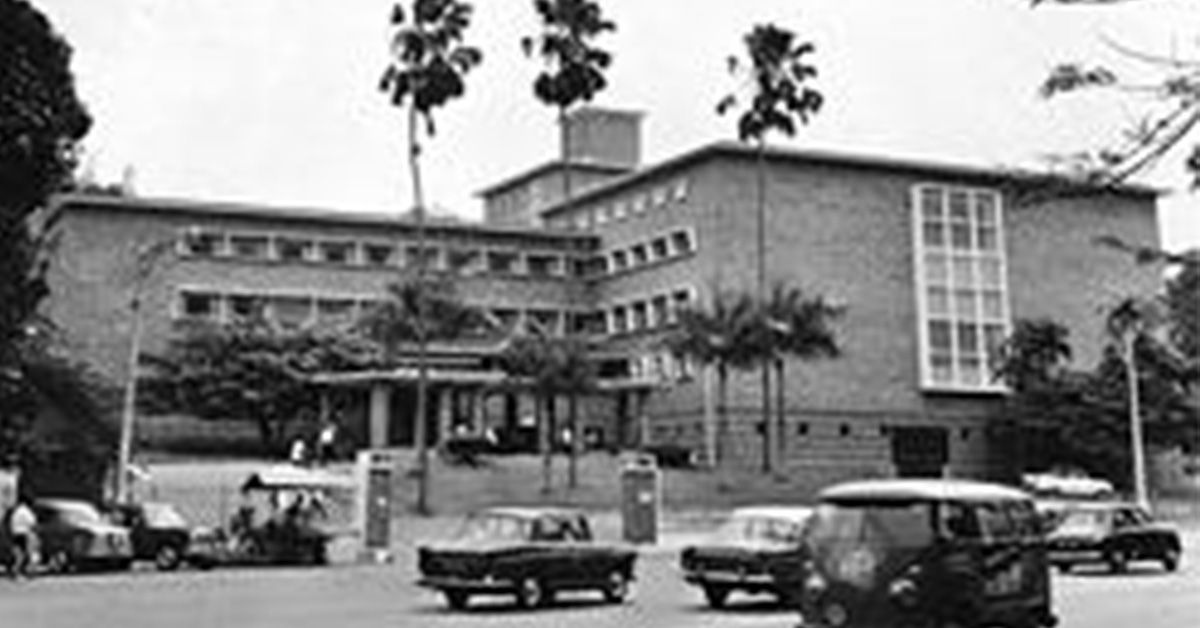 Yet, the old National Library throws up fond memories. It was where many a young Singaporean studied when unable to at home, and where many a young romance blossomed, aided and abetted by the ramshackle hawker centre up front. I remember the Indian rojak stall and the sugar cane stall and the bees that buzzed around ceaselessly. Something that would not be permitted today.
The field in front of SJI was where I used to join in random football games that we played after wandering around the secondhand bookstores or the sport shops opposite it on Bras Basah Road on Saturdays.
Now, there was a life that has gone missing.
Time matters too. The mild-mannered saintly uncle was once a short-fused irascible mischievous young man. What we see depends on what we have stored in the recesses of our mind.
There was a simple undulating field of irregular shape in front of my childhood home. We played football, hockey or anything else we desired, notwithstanding the "No Ball Games" sign plastered in front which our wise parents allowed us to ignore with impunity. Trees were planted and we dribbled barefoot over protruding roots. Whatever grass was planted, regularly died. It must have looked ugly, what with bits of grass but mostly sand scattered around a few miserable plants.
I passed by the same space recently. It is resplendent with a lush manicured law and majestic mature trees. Instagrammable. Beautiful.
But, there are no children running, or kicking a ball or otherwise breathing life into it.
An advance to some, regression to others.
I just saw a documentary on the Capitol Theatre as part of
HeritageFest 2002
(on till 29 May), and it is no different. I was young when cinemas were large and televisions small and it was one of the larger and swankier cinemas. One dollar bought you a seat at the front. Two dollars got you one at the back, and three dollars got you a circle seat upstairs. The Capitol's sole distinctiveness to me then, was that the circle seats were on such a sharp incline I didn't lose clear sight of the screen if a tall chap sat in front of me. I was then oblivious of its rich history.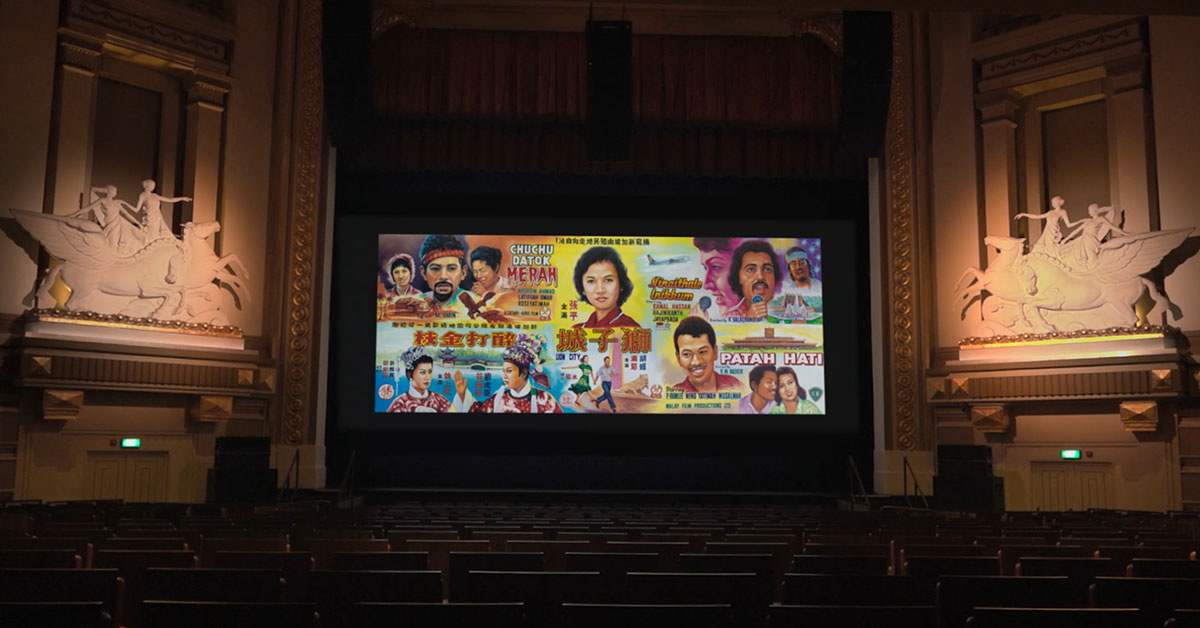 This documentary provides that — a glimpse into its glamorous age. The owner was a Namazie of Persian origin who came here from India. He built it to make it the best in this part of the world. He succeeded and Hollywood celebrities of the time, such as Charlie Chaplin passed by. It was eventually sold to Shaw Organisation who used it as the opportunity to screen its own films while also starting local film studios for Malays films.
The gymnastics of my mind drew me to Bashir Ahmad Mallal who came here from Domel in what was then West Pakistan. He joined the law firm of Battenburg & Silva as a clerk. He soon realised that there were no local law reports. So, in 1932, as a self-taught law scholar, he started the Malayan Law Journal, which reported law cases in Singapore, Malaysia and Brunei.
The Malayan Law Journal was not just a law reporter. It also reported on notable events in the legal fraternity. It listed the names of law graduates from the University of Singapore and later, the National University of Singapore. It recorded appointments and deaths of lawyers and judges. It included articles and snippets, including a memorable series by David Marshall of personal accounts of his own legal cases.
The Malayan Law Journal continued to be our only local repository of law reports, and was owned by the Mallal family until it was sold to Butterworths. The Singapore section was later hived off to the Singapore Academy of Law and published as the Singapore Law Reports from 1992. The early Singapore law reports from 1932 to 1992 were subsequently reissued as back issues.
And here's the link. MJ Namazie and NA Mallal joined forces and started the law firm of Mallal & Namazie in 1933, one of our older local firms. I remember a Mr Namazie senior in the firm whom I appeared before periodically in the mid-1980s to get affidavits affirmed. He was then the most senior member of the Singapore bar, having been called in 1931.
The Capitol still stands, but in a form quite different from its origins. The portion of the beating heart of the Singapore component of the Malayan Law Journal lives on in the Singapore Law Reports. Mallal & Namazie still operates, and with a Namazie at the helm.
As I finish this piece, we are celebrating Mother's Day. And late last night, a good friend's mother breathed her last.
Everything changes and everything stays the same in memoriam.