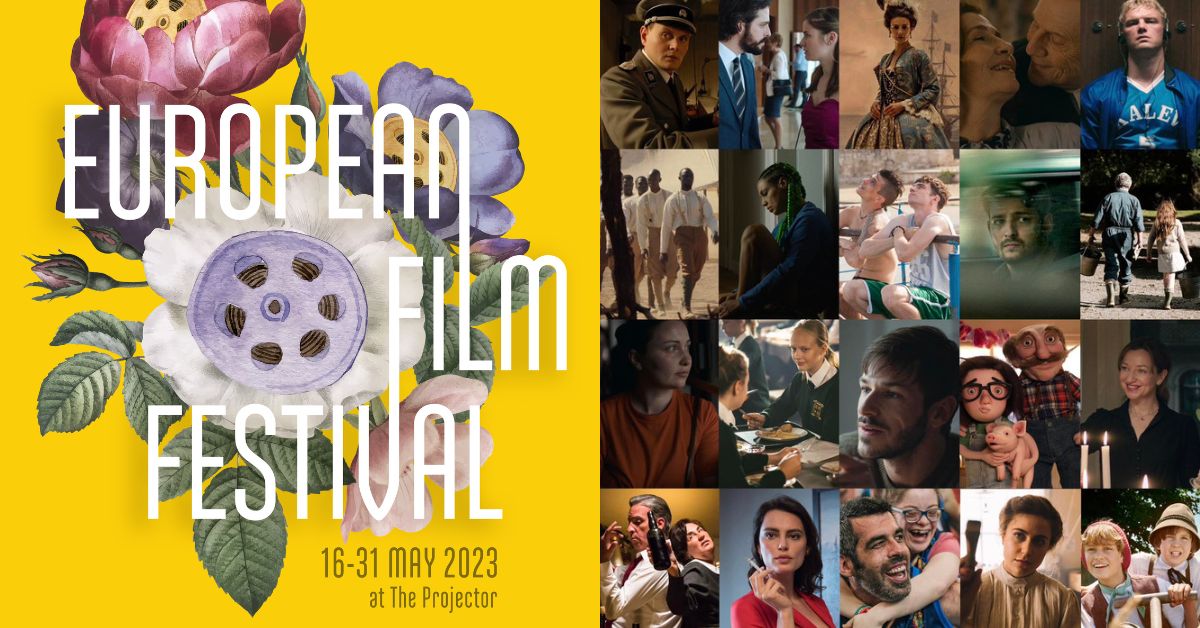 It will feature 24 prominent films that best capture the essence of contemporary European cinema – a showcase of the continent's plurality in perspectives, cultures and sensibilities.
The EUFF's featured country this year is Sweden, which makes its choice of opening film, Hilma, a fitting one. It is an inspirational biopic centred around the love, life and tribulations of revolutionary abstract artist Hilma af Klint (read on for our take on it below).
It received nominations for Best Director – Audience Choice and Best Make-Up at the 2023 Guldbagge Awards, which is one of Sweden's leading film awards.
Other films include the award-winning Czech flick Il Boemo, which depicts the life of 18th century Baroque composer Joser Myslivecek; and Into The Darkness, Denmark's contributory World War II tale about a family torn asunder by war.
There's something in it for sports fans too, with EUFF's closing film Campeones. It tells the classic story of a disgraced professional basketball coach who gets tasked with training a team of people with intellectual disabilities to compete in a national championship.
These will be accompanied by eight student-made short films from three Singaporean schools – namely, Lasalle College of the Arts, Puttnam School of Film and Animation; Nanyang Technological University's School of Art, Design and Media, and Ngee Ann Polytechnic's School of Film & Media Studies.
The films will be screened by indie cinema darling The Projector primarily at its movie theatre in Golden Mile Tower (which is not wheelchair-accessible) from 16 to 31 May 2023, though the closing film will be screened at its Dhoby Ghaut theatre.
Festival tickets are available
here
now and priced at $15. Discounted tickets at $13 are sold for seniors who provide identification; further discounts at $11 are also available for members of The Projector Senior Club.
Lasse Hallstrom's biopic of Swedish abstract artist Hilma af Klint (played by his daughter Tora) effectively conveys the whimsy of one as revolutionary and enigmatic as its titular character but doesn't quite hit all the marks. It packs a rousing score with strong performances from the main cast – all inexplicably speaking English-accented, well, English throughout its 119-minute runtime.

This brings us to the issue of its meandering runtime, exacerbated by the lack of success at sticking some key emotional beats. A good flick for abstract art fans nonetheless, if you can look past the jarring use of shoddy green screen effects to splice characters into what looks like archival footage.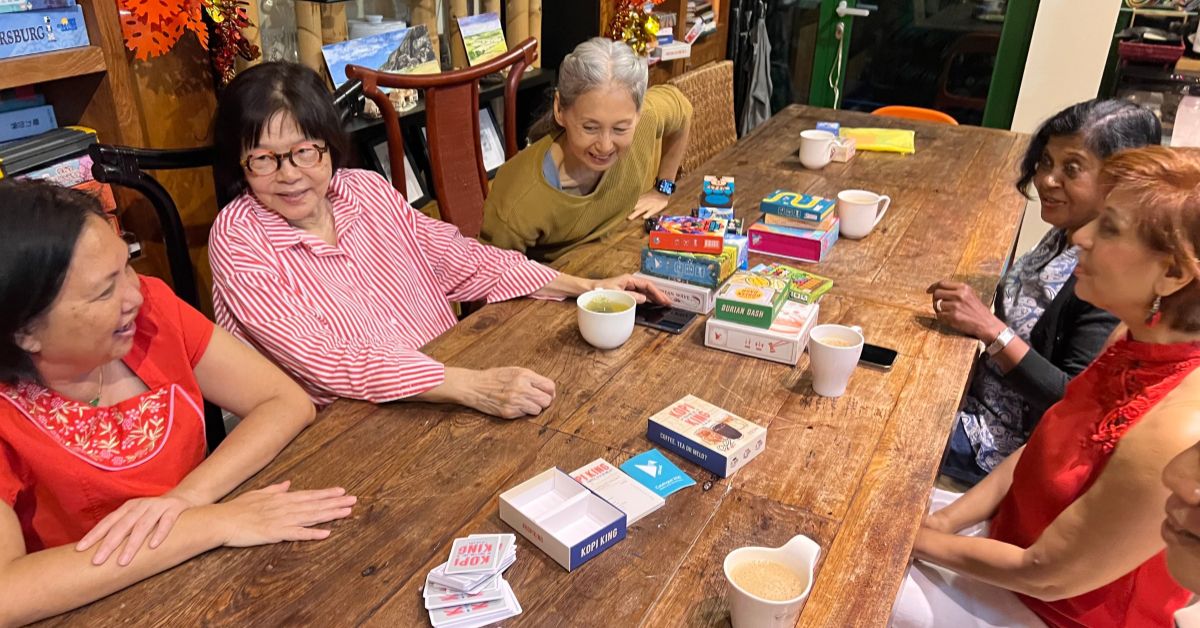 Let's play Card Games to Stay Sharp
Our true colours show when we are playing games, no matter how old we are. A group of silvers gathered for a round of Durian Dash and Kopi King, creations of local card game creator Origame. The results were entertaining, and revealing.