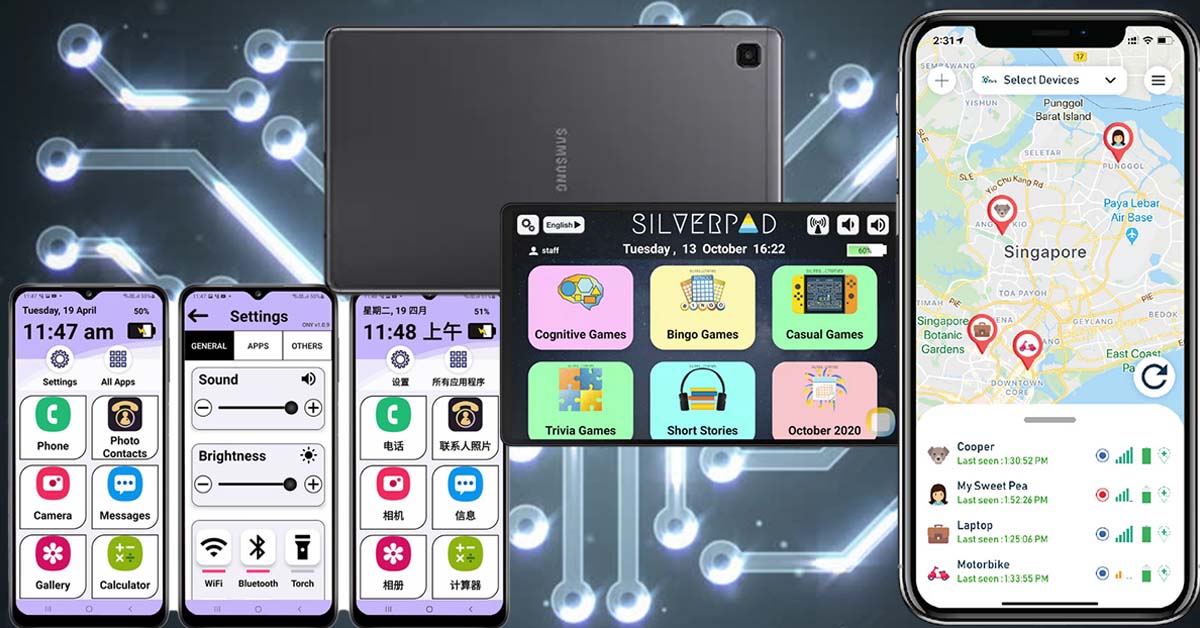 Without a doubt, technology has become an indelible part of our everyday lives and SilverStreak aims to be the platform that shares the very latest in technological advances designed to make life easier — and more fun — for the silver generation.
Today, we take a look at some fascinating products and their underlying technologies developed by Singapore companies that aim to provide safety, engage the mind, create fun, and make life easier for both the older folks and their families.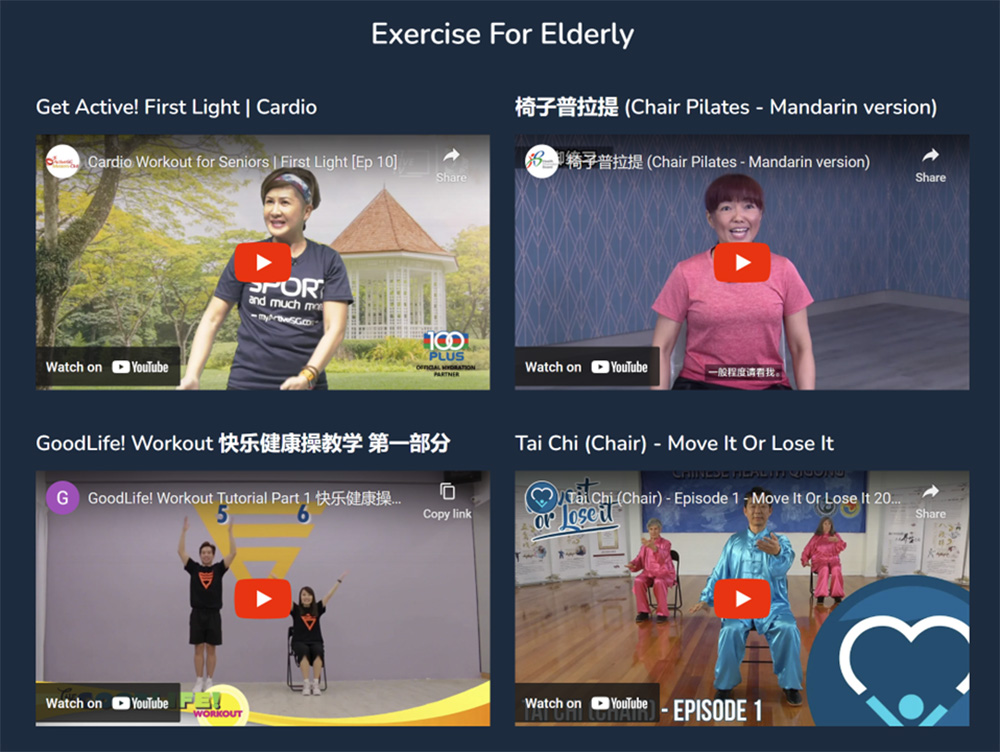 Silveractivties
is one such company that strives to "develop easy-to-use products and applications for the elderly to enable increased independence, avoid social isolation and stay engaged".
The company is made up of a team of neuroscientists, developers, and game designers who strive to create fun, easily accessible content which are locally relevant, cognitively stimulating, and engaging for use by both organisations and individuals — even for those who are non-tech savvy. These include games of
trivia, chance
,
memory
,
sensory
,
cognitive
and
leisure
, among others which can also be enjoyed with your loved ones.
Besides games,
digital short stories
both in written and audio form and authored by school kids are also available on the website.
For the more active seniors, tune in to SilverTube, a section of specially curated exercises and nostalgic Singapore videos to whet your memory.
While these activities and content are available online via the company's website and accessible on a home computer, perhaps the pièce de resistance is the fact that the company has also developed an easy-to-use tablet and smartphone for the not-so-young for them to use on the go!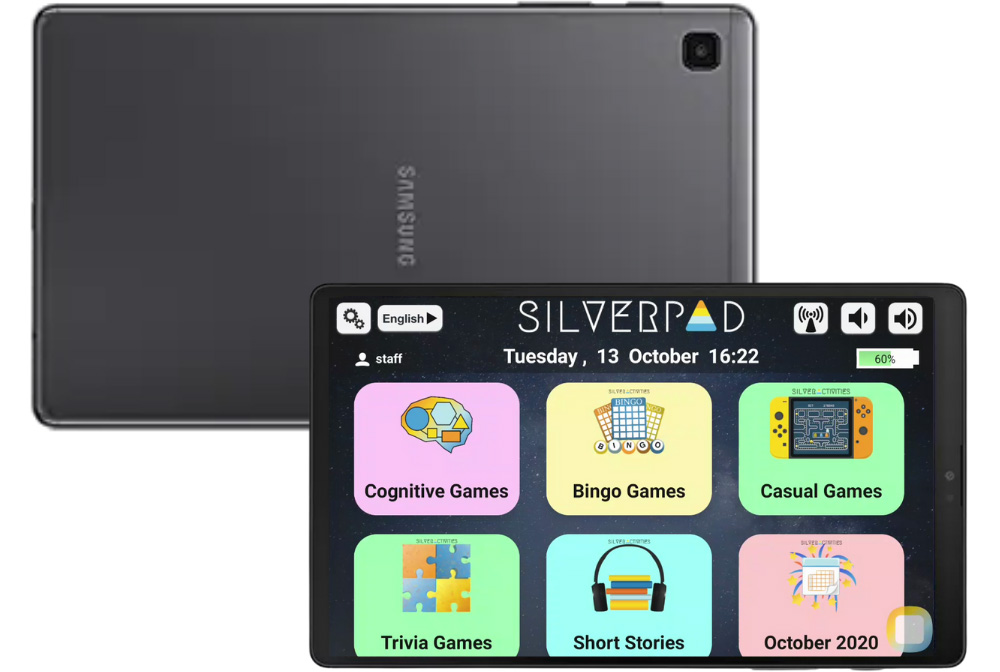 At its heart, the SilverPad utilizes Samsung's Galaxy A7 Tab Lite running Android 11 and are available in 8.7″ and 10.5″ sizes. A special anniversary version featuring the newer Samsung A8 tablet is also available at a premium.
The SilverPad has been souped up to incorporate a simple, multi-lingual interface with big buttons, large text and easy navigation — something SilverStreak has strongly
advocated
. Users can also install any app from the
Google Play
store and customise it to your preference.
For those who already own an Android tablet, the SilverPad software can be purchased separately, though we would strongly advise you to
contact the company
regarding compatibility and pricing.
The
ONY Phone
, which runs on Android 12 and essentially uses the Samsung Galaxy A13 model at its core, is dubbed the "Easy Phone" for seniors. Like the SilverPad, it has been enhanced with larger icons and simplified, intuitive features so that seniors can use technology ubiquitously and with ease. It thus becomes a gateway to connect with loved ones and allows the user to be part of the tech world.
According to the company, unlike most smartphones, ONY Phone shows you the settings you need in a simple layout. You'll be able to change Wi-Fi settings, volume, etc, without having to scroll endless pages of information to find the ones you need. At the same time, you can also customise the phone's theme and overall functionality as well.
As such, like the SilverPad, ONY Phone's unique interface makes it suitable for a silver to use compared to a stock Android device, and the ONY Phone app can also be purchased from the Google Play store at this
link
. To provide reassurance, the company also provides a 7-day free trial to check your smartphone's compatibility with the ONY Phone App.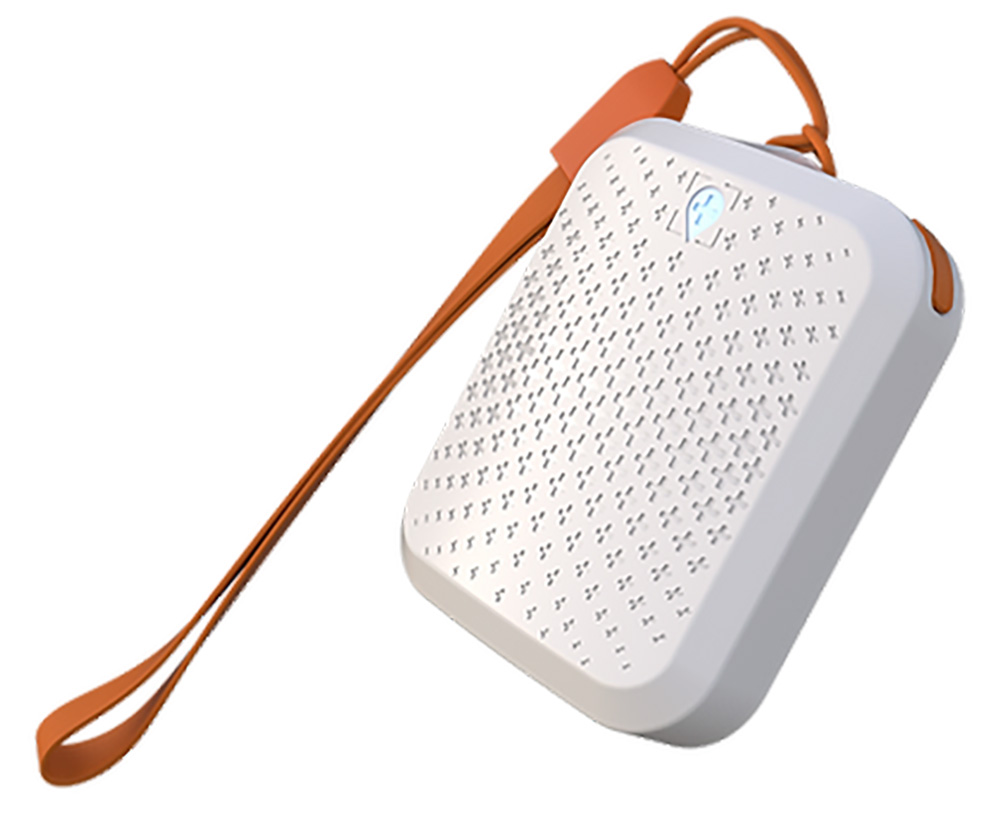 While helping his friend to locate his missing Father, Tack One founder Justin Zhang saw how his friend and the family went through this period of distress — frantically mobilizing friends and the authorities to help search for the missing parent. Thankfully, the friend's father was eventually found; he had forgotten how to go home.
With this experience and using his technology background, Justin was motivated to work with a team to create a product that would help keep an eye on the things that hold dear to them and
Tack GPS
was born. It's a lightweight, stand-alone gadget that can be placed in a bag, or hooked to a pet collar or belt to help determine its location through a friendly mobile app.
Tack GPS can be used to keep track of the location of your pets, give parents a sense of security as to the whereabouts of their children, help locate your missing valuables, and perhaps importantly to all caregivers, it helps users to keep track of the elderly especially those with dementia.
In essence, Tack GPS is a stand-alone, rechargeable GPS tracker with a built-in SIM card. It is compact and weatherproof, works both indoors and outdoors, and is useable in many countries in the world.
Unlike other similar devices that use disposable batteries, Tack GPS' built-in battery lasts for a whopping 30 days on a single charge, utilising AI, low-powered components and smart sensors to prolong battery life. It also runs on the next generation mobile
IoT (Internet of Things)
network for better coverage, low battery consumption and future-proofing.
In function, the device uses an advance Hybrid Location Technology — a combination of GPS Satellites, Wi-Fi and IoT Mobile Network to enable precise tracking and facilitate location sharing. Weighing just 30 grams, it also includes an SOS button, which triggers the Emergency Mode and notifies the tracker of the device's real-time location on the Tack GPS app with a continuous update every 2 minutes.
Tracking of the device is via a mobile app (both
Android
and
iOS
). However, a
subscription
is required in order to track the device's location, which is on top of the cost of the device itself. The subscription covers mobile data and Wifi positioning costs and can be purchased either in monthly, yearly or bi-annually subscriptions.
To subscribe to the Tack Connect plan users need to apply directly from the Tack GPS app. Currently 32 countries globally including Singapore (via Singtel), support the app and device. There are no roaming fees or underlying charges so once you have subscribed to the Tack Connect service, you can use Tack GPS device in all of the supported countries at no additional cost. For more information on the Tack GPS visit this
website
.
Time to make better use of all these new pieces of technology since they are being developed for a silver mindset.