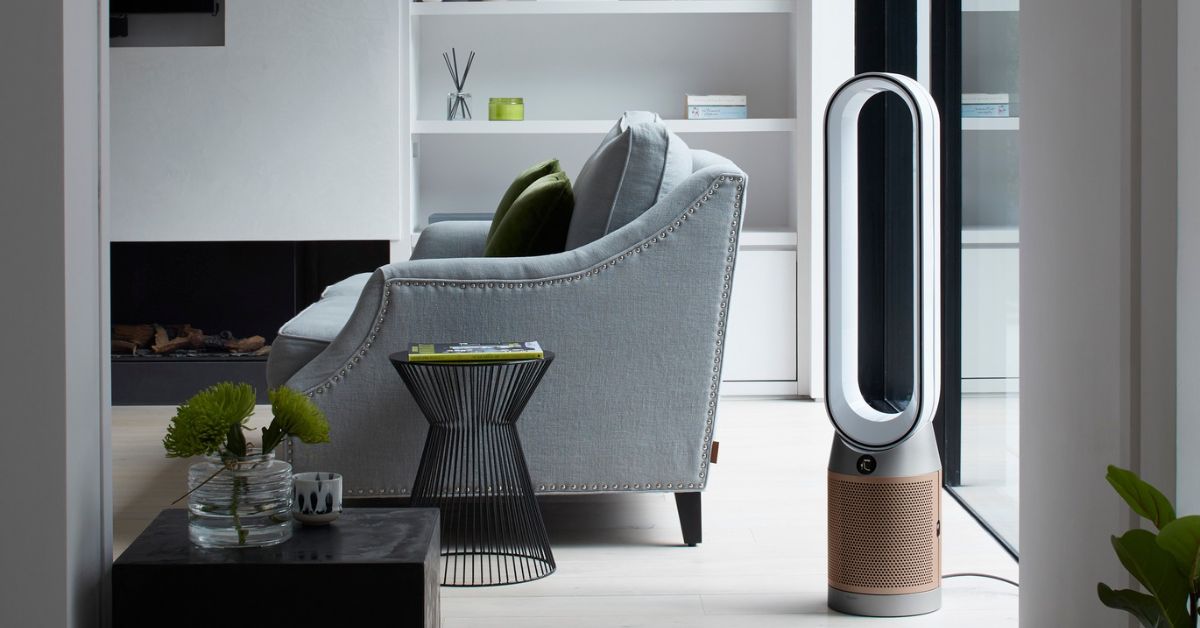 Clean air is hard to find in a dense urban jungle like Singapore. Construction works are almost guaranteed at every street corner, as are high roadways and speeding cars kicking up dust and grit into the air – not to mention the recurring bugbear of haze, recently
forecasted
to return in the second half of 2023.
They make indoor living more tolerable by sieving out fine particulate matter from the air using HEPA (high-efficiency particulate air) filters.
Though not visible to the naked eye, these fine particles can irritate the throat, nose and eyes, causing other ills in the long term such as bronchitis-like wheezing, shortness of breath and chest discomfort.
These are SilverStreak's pick of useful air purifiers to have in the house as part of our new Life & Living series, where we guide silvers on the art of building a better home environment for your golden years.
Remember to consider what each air purifier brings to the table –
as some air purifiers below also promise humidity control and bacteria-killing properties along with haze filtration.
We've kept our list to bigger models that can handle most of an apartment alone.
1. Dyson Purifier Cool Air Purifier TP09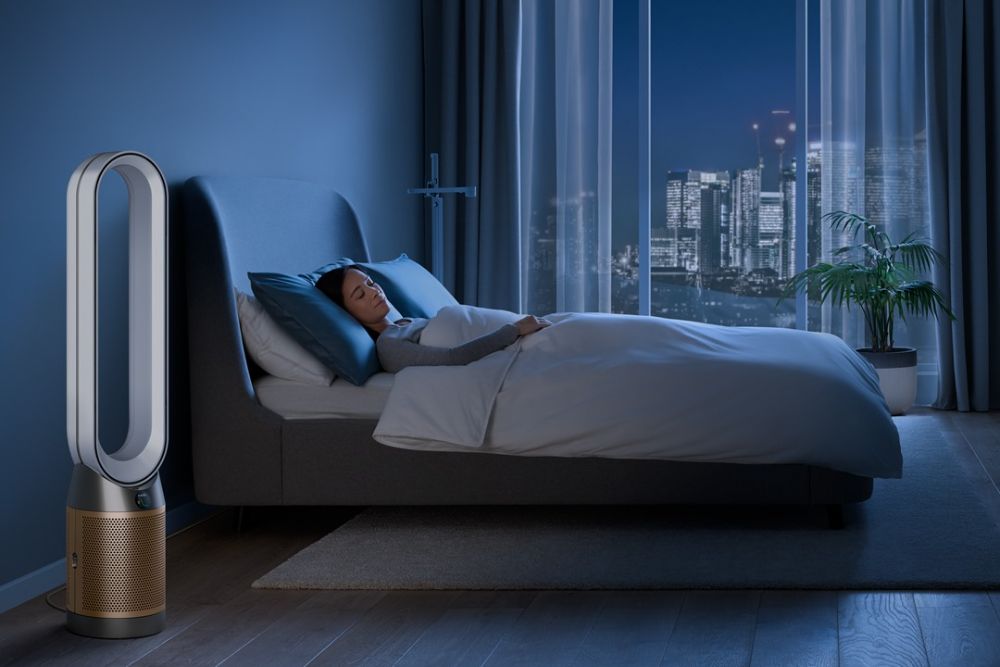 No, we're not talking about Dyson's latest unconventional air-purifying headphones.
We're referring to the TP09 air purifier, which eliminates 99.95 percent of particles (as small PM 0.1) and common household odours thanks to a HEPA H13 filter bolstered by a layer of activated carbon.
It now targets formaldehyde, a strong-smelling chemical common in pressed wood products, using a specialised sensor.
The stylish appliance doubles up as a bladeless fan on those hot, hazy days, with an added whisper-quiet night mode to accommodate light sleepers.
It even comes with a smartphone app for remote control and real-time monitoring of air quality.
2. Daikin Streamer Air Purifier MCK55TVM6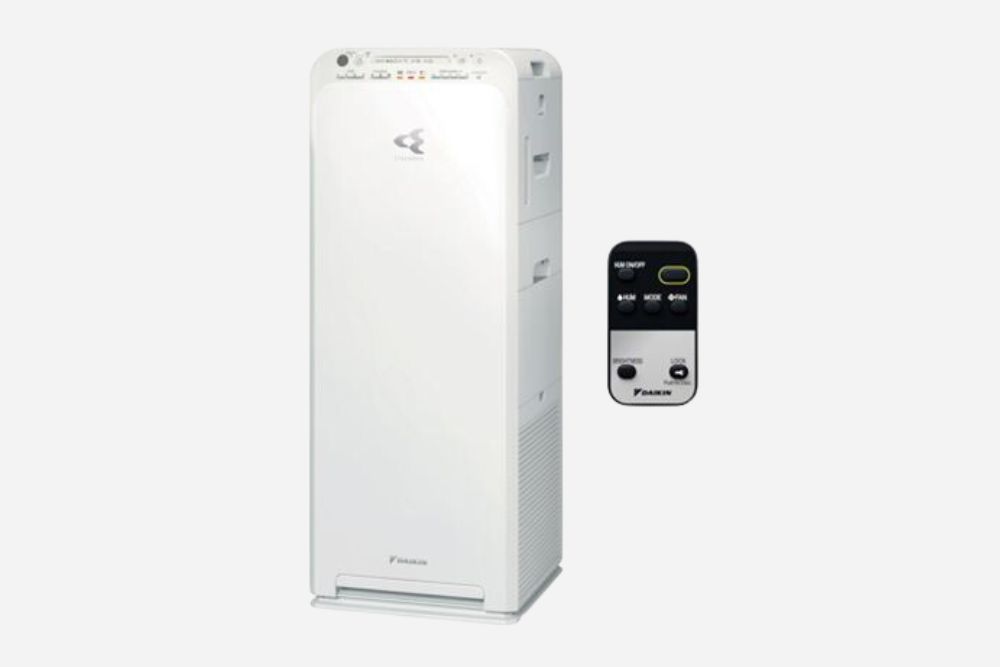 Daikin's Streamer Air Purifier's main selling point is long filter life of its electrostatic HEPA filter – 10 years at a stretch, claims the brand, while removing 99.97 percent of fine particles from the air.
This is due to a proprietary technology that "decomposes viruses, bacteria, allergens and odours" absorbed into the appliance — yes, including some
Coronavirus variants
, according to lab tests — hence preventing bacteria and mould growth on the filters and lengthening their useful life.
A nifty gadget to keep around even when haze isn't in Singapore.
3. LG Puricare Air Purifier (HEPA) AS10GDWH0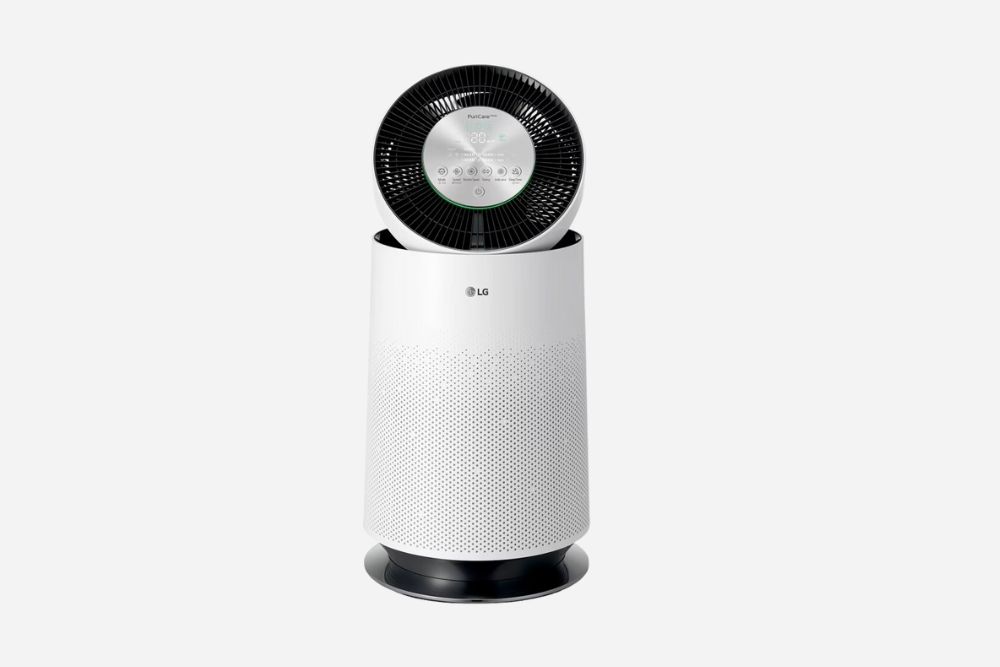 Like other air purifiers on our list, the LG Puricare filters out a slew of nasties like haze particles (down to PM 1.0), household odours, bacteria and allergens while releasing ions that are said to further decompose pollutants in the air.
Like the Dyson, it monitors the surrounding air quality, projecting it via LED screen or on a smartphone app.
One feature that's worth mentioning is its baby care mode, where the gadget preferentially purifies air closest to the ground instead of all around.
4. Xiaomi Smart Air Purifier 4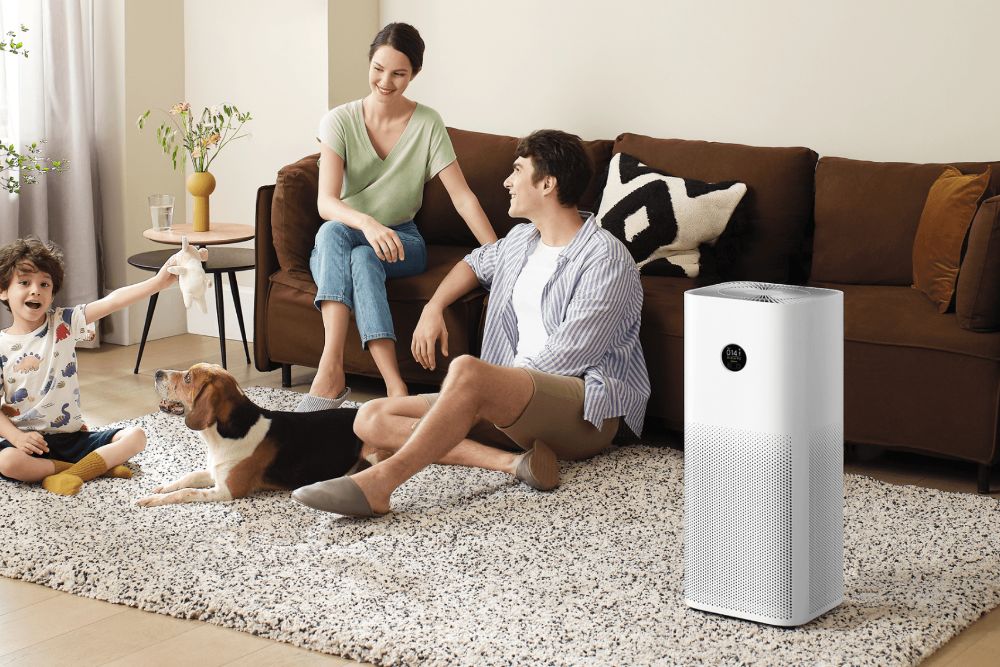 Xiaomi's fourth-generation air purifier is one of the cheaper and more compact options on our list, though it is just as feature-packed.
It claims to purify a largeish 20m2 bedroom in 10 minutes, killing odours, burping bacteria-nullifying ions into the air and removing 99.97 percent of particles down to 0.3μm in size (including pet hair, cotton fibres and dust).
Like other smart air purifiers on the list, real-time air monitoring and remote control is possible via smartphone app.
The appliance also dishes out handy reminders to replace its long-lasting HEPA filters after a set period of time.
5. Sterra Breeze True HEPA-13 Air Purifier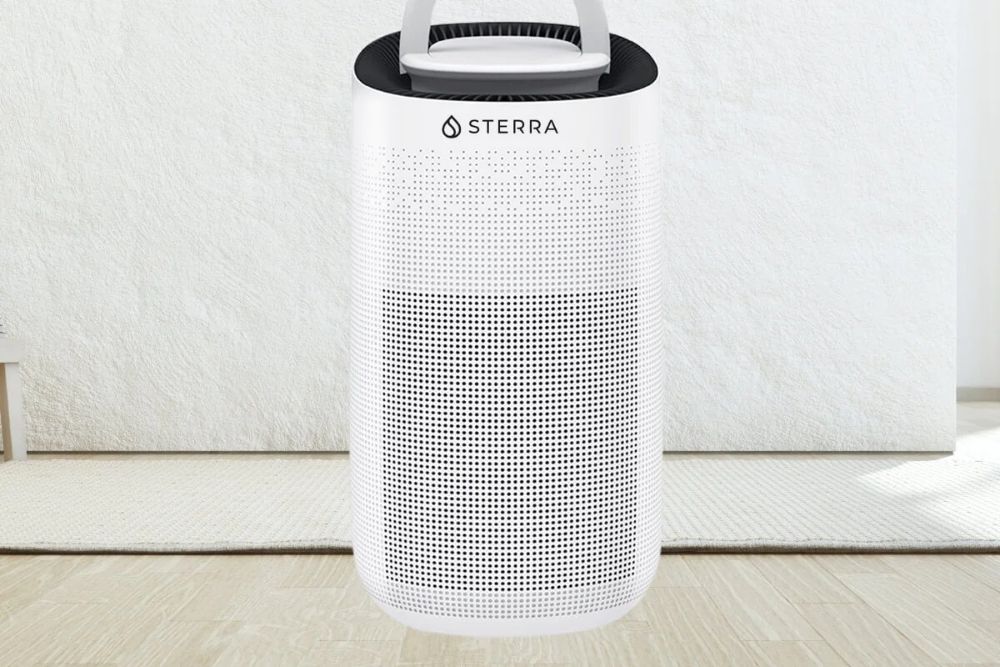 Sterra's Breeze True HEPA-13 Air Purifier does everything an air purifier should – filtering up to 99.97 percent of pollutants from the air, including dust, mould spores, pet fur and pollen, eliminating odours with an activated carbon filter, and sterilising the air with UV light — while promising a super-quiet night mode, with a working noise level as low as 20dB, or about as loud as the rustle of leaves.
6. Cosmo Pro Air Purifier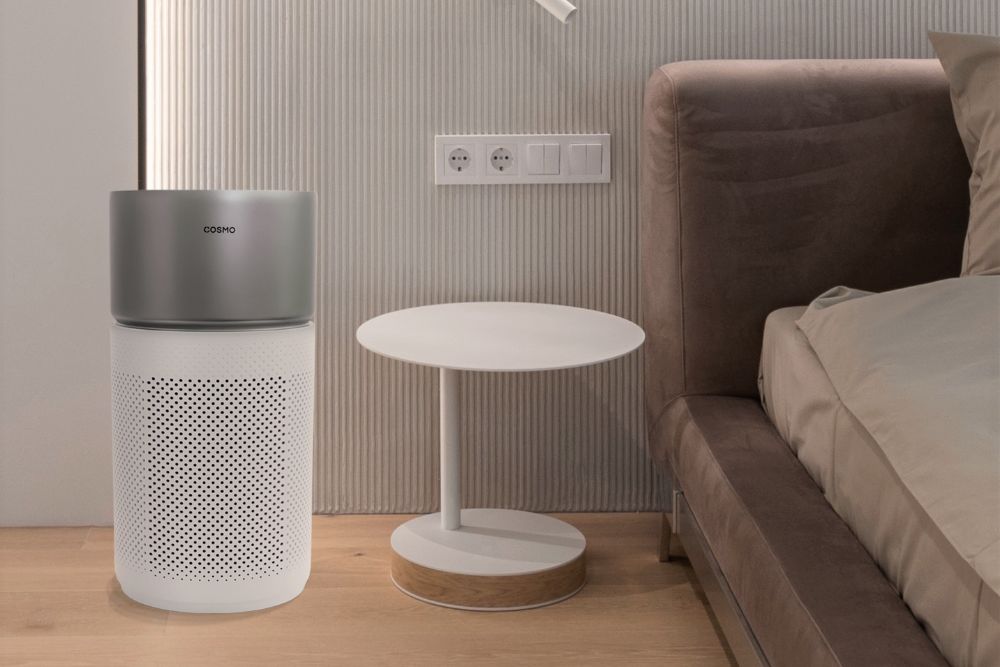 Cosmo claims to have an impressively powerful air purifier capable of cleaning out a 100m2 home from tip to toe with one appliance.
Its 5-in-1 HEPA filter sifts 99.97 percent of particles like dust mites, pet fur and other allergens out of the air before passing it through a layer of odour-neutralising activated carbon, and blasting what's left with a UVC lamp, killing any harmful microbes that remain.
The Cosmo Pro Air Purifier is designed to be durable, boasting a hardy exterior case to withstand any potential damage from daily use as well as a bacteria-killing layer on its HEPA filter to extend its useful life.
It even comes with a
20-day trial period
with a full refund if you're dissatisfied with the product.
7. Sharp Purefit Plasmacluster Air Purifier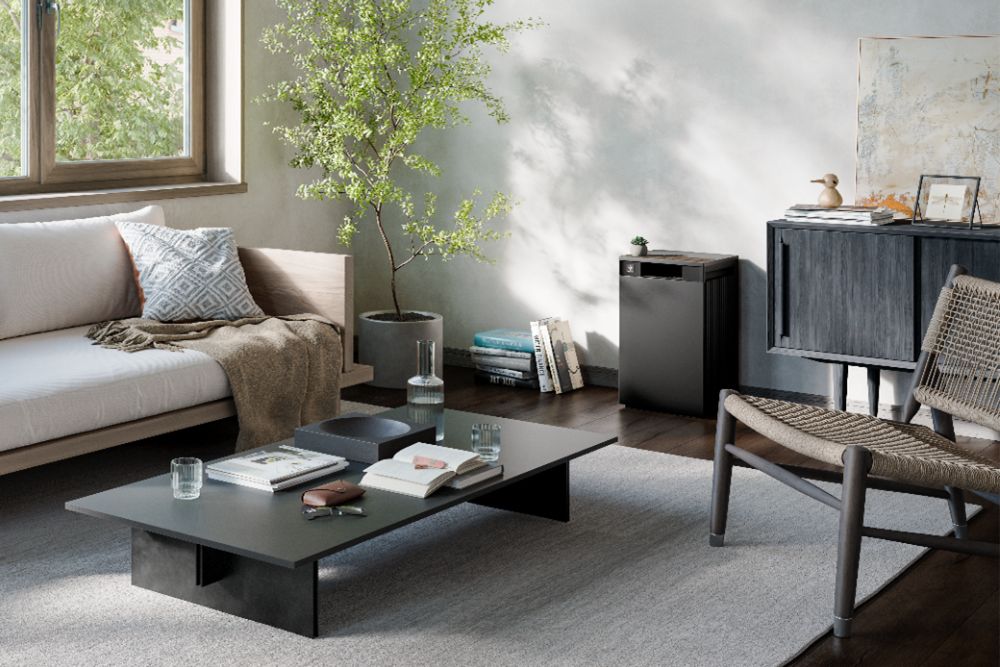 Apart from filtering out fine particles and bacteria, Sharp's upcoming Purefit Plasmacluster Air Purifier purports health benefits like stress reduction, improved concentration levels and enhanced athletic performance due to its proprietary ion-releasing technology, at least according to research conducted with Japanese universities and other industries.
It even improves the growth of indoor plants, with potential benefits in protecting skin elasticity and moisture. Now those are features you won't typically find in other air purifier brochures.
The air purifier has yet to be commercially released here, but we will update this article with pricing and availability information as it comes.