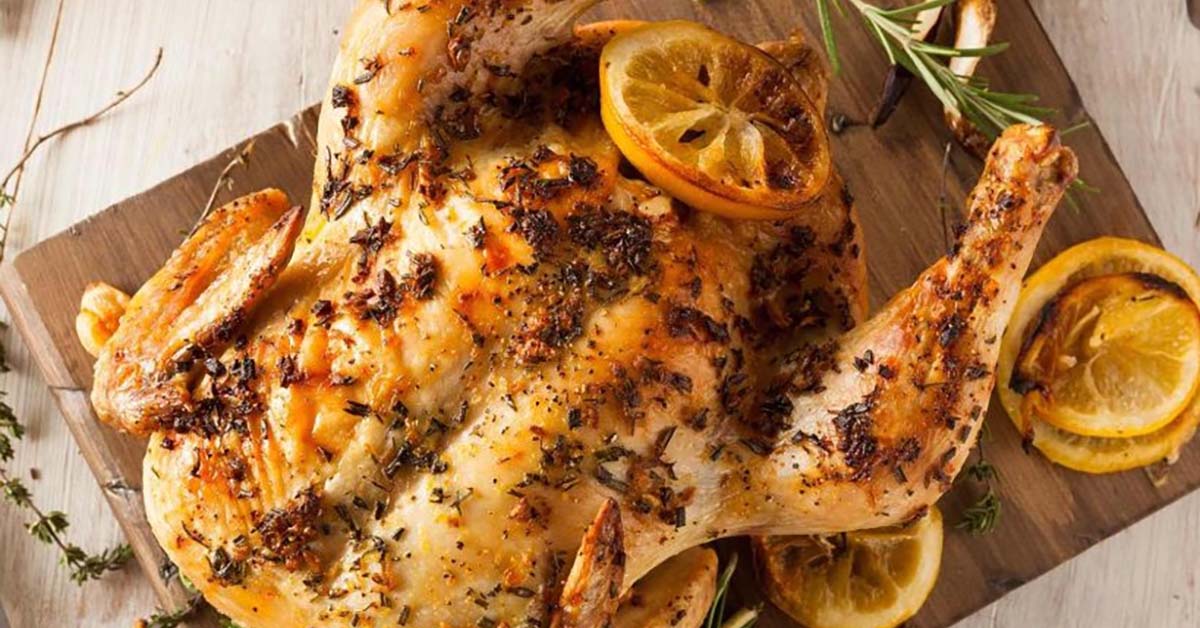 Every holiday comes with excitement as we look forward to celebrating the most wonderful time of the year.
But the downside to whipping up Christmas dishes is the ridiculous queues and if you find yourself running from one supermarket to another just to find a specific ingredient — well, take comfort in knowing you're not alone in this.
We've curated some recipes that involve only a few ingredients you would already have in your kitchen, so you can skip the queues and avoid disappointment when you recreate these classics! Spread the warmth of Christmas dinners with your loved ones with this simple, inexpensive, and easy-to-make menu.
Starting with the main dish, you can never go wrong with chicken — and it is also easy get a whole chicken from your local grocer if you don't already have it on hand! The classic roast chicken recipe will not only remind you of Christmas due to the herbs, it is also fuss-free to make as it only requires an oven.
Although the tradition is to eat turkey for Christmas, we get that turkey may not be a favourite for those of us who do not follow that tradition due to its dry meat and exorbitant price. It's also not as easy to roast turkey than to roast chicken as the former requires more skill. So for this Christmas, follow this
recipe
with this
video tutorial
using only 5 to 6 ingredients instead.
C is for Christmas and C is for Carbs. In true western fashion, ditch the rice and whip up a rich, creamy potato dish, which will surely be a crowd favourite! Check the recipe out
here
.
Don't let the name of this dish scare you. It's not a rich and jelak dish as the word 'cream' suggests — instead, it is refreshingly tangy. The cream used here is not the same cream you'll use in your Potato au Gratin, it refers to yoghurt. Instead of your usual potato salad or coleslaw which calls for traditional mayonnaise, turn to this recipe for a lighter side dish for your Christmas dinner as a complement to the heavier dishes above. Afterall, we Asians are not as accustomed to so many rich, creamy dishes as the Westerns do. Coupled with other refreshing ingredients like lemon, mint, and of course cucumber, this salad is sure to whet your appetite before you start with your mains or if you feel greasy halfway your meal!
The Christmas spirit is not so much about the fanciness of your meal or how big your turkey or ham is, but it is the gathering of families together and having the loveliest of time together — even if it's over a simple feast.