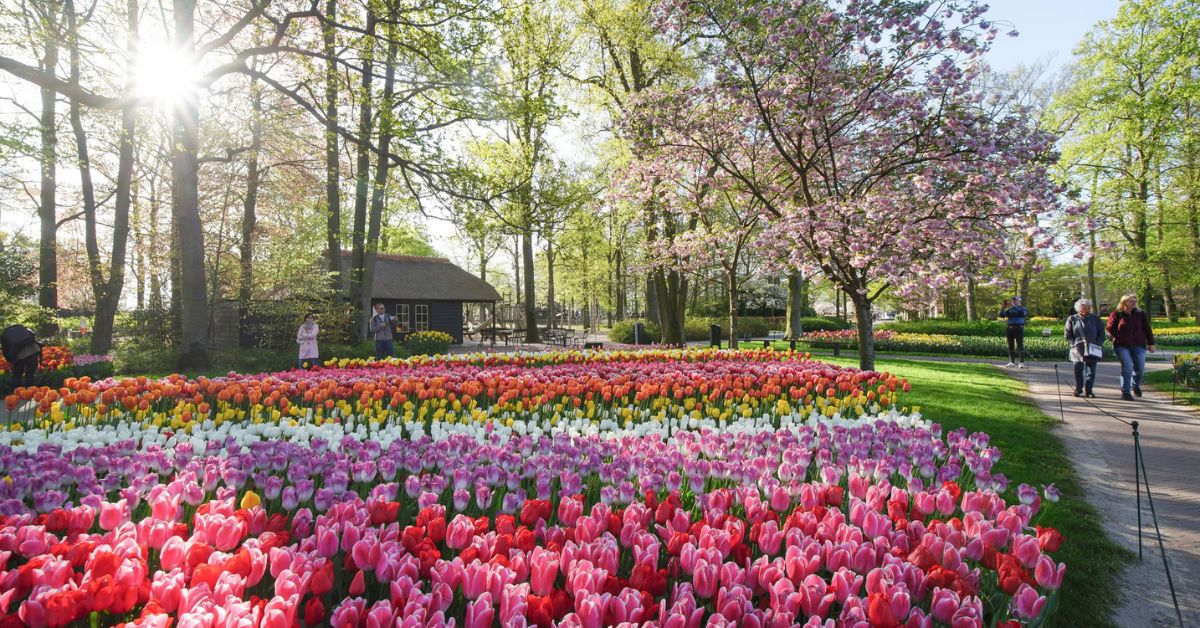 While many popular travel destinations like Bangkok, Japan or New Zealand offer a good mix of scrumptious local food, culture or stunning natural vistas, there are some places that are defined by their seasonal blooms.
Think of the Netherlands and its world-famous tulip garden in Amsterdam, Keukonhof; or sakura (cherry blossom) season in Japan, featuring blossoming pink buds in parks and streets across the country.
So iconic are these floral landscapes that travellers often plan entire trips around them.
Here are seven of our favourite seasonal blooms across the world (along with the best time to visit them).
1. Cherry blossoms in Japan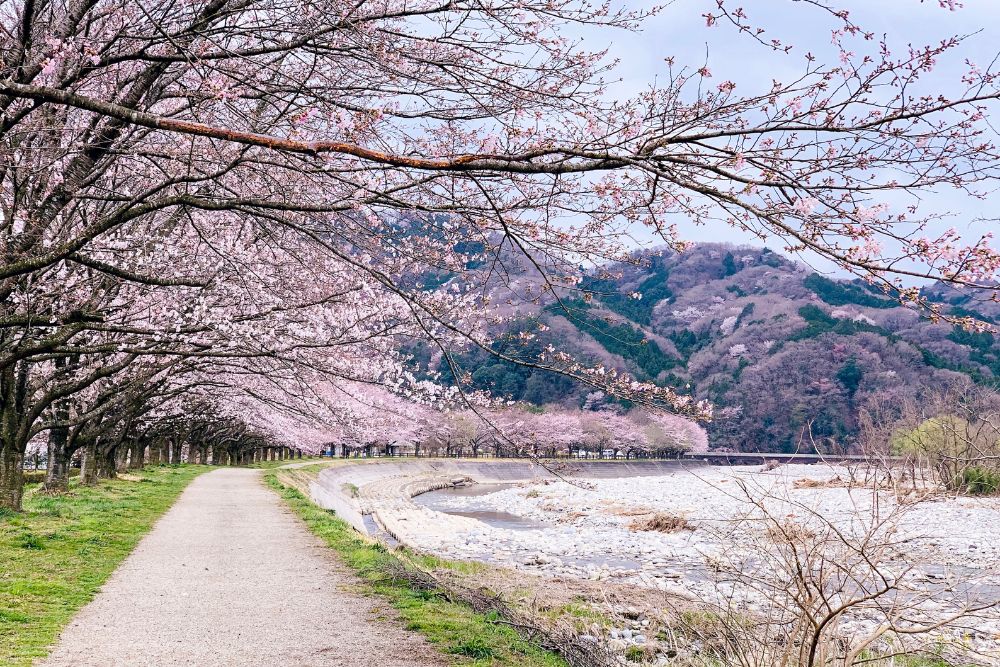 Sakura season is a major deal in Japan. Putting the tens of thousands of tourists streaming in from across the globe aside, the locals celebrate the season with plenty of convivial festivals.
They've even got a specific word to describe the act of appreciating the pretty pink flushes: hanami.
Cherry blossom season begins in spring, starting from its southernmost prefecture of Okinawa in January and gradually travelling northwards until May.
The blooms could be observed any time between March and April at most popular hanami hotspots, but it's still a bit of a hit and miss.
2. Tulips in The Netherlands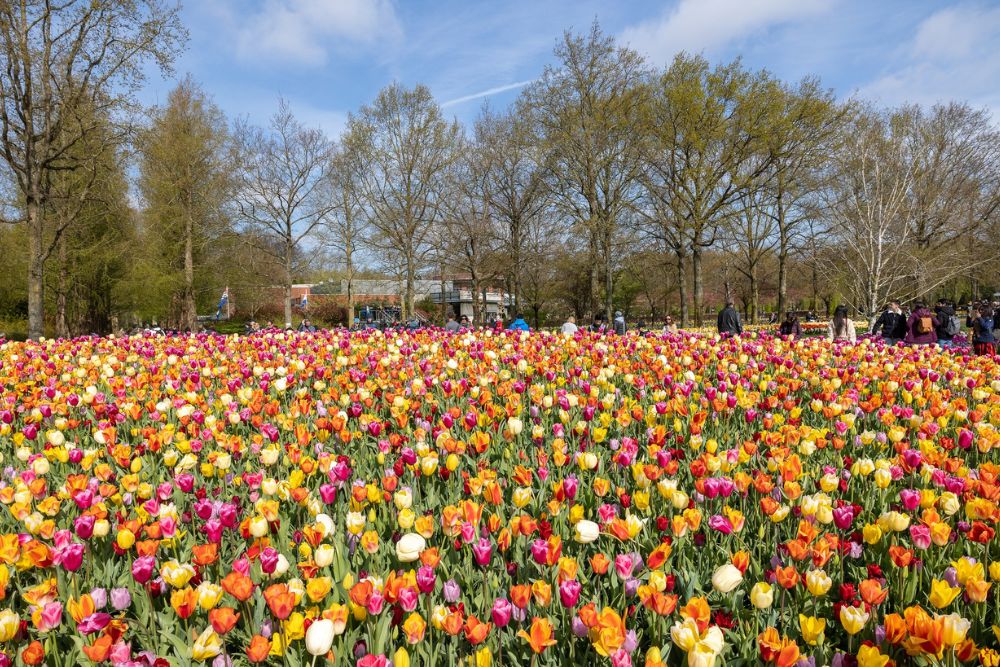 The Netherlands is almost synonymous with the tulip, and for good reason. It produces a whopping 4.2 billion bulbs annually (accounting for some
90 percent
of annual tulip production worldwide) across almost 15,000 hectares of farmland.
Before the pandemic the gardens attracted more than a million visitors. For the crowd-averse, you can always indulge in another Dutch obsession by visiting the multi-coloured tulip fields outside of Amsterdam on the back of a bicycle.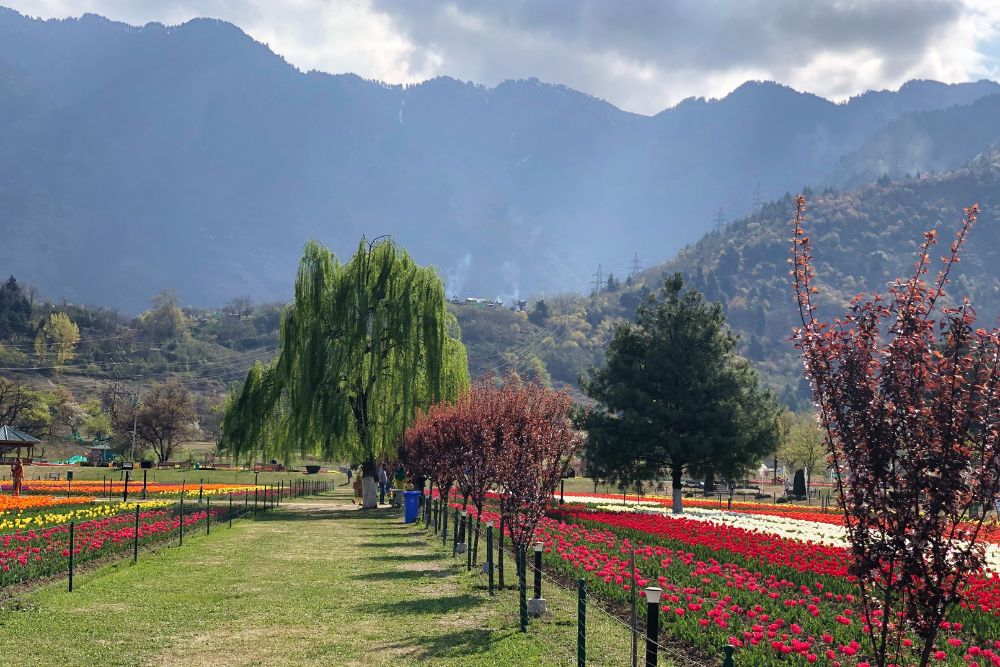 Another location for beautiful tulips that is slightly closer to home, in India – specifically, a number of massive gardens situated in the mountainous northern states.
Two standout tulip gardens are the 30-hectare Indira Gandhi Memorial Tulip Garden in Srinagar — the largest of its kind in Asia — alongside the newer Munsiyari Tulip Garden in Uttarakhand, which dedicated a portion of its 30-hectare space to tulips.
Both gardens, featuring tulips imported from Holland and are complemented by lovely views of the surrounding countryside, including snowy mountain tops and open plains.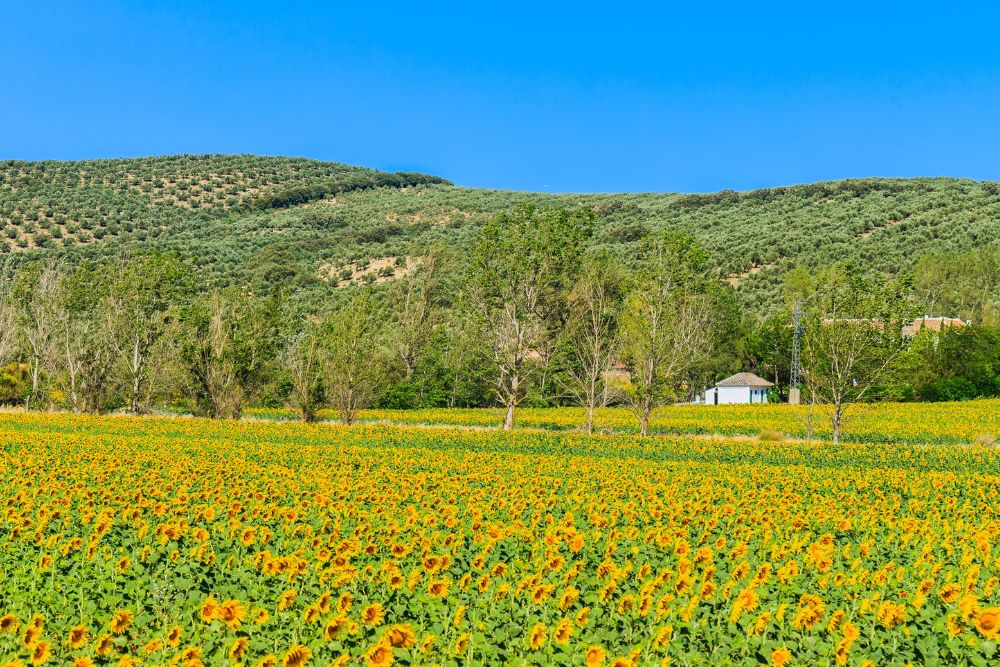 For a spectacular view of sunflowers as far as the eye can see, the grasslands of Andalucia in southern Spain are hard to beat.
The sunflower fields are best enjoyed when summer is in full swing, so we'd recommend a trip down any time from June to August (though the earlier months are slightly better if you'd rather avoid the heat).
One of the ways to enjoy Andalucia's endless sunflower fields is by hiring a private driver and hopping from one charming town to another, all the while sampling the very best of local vino.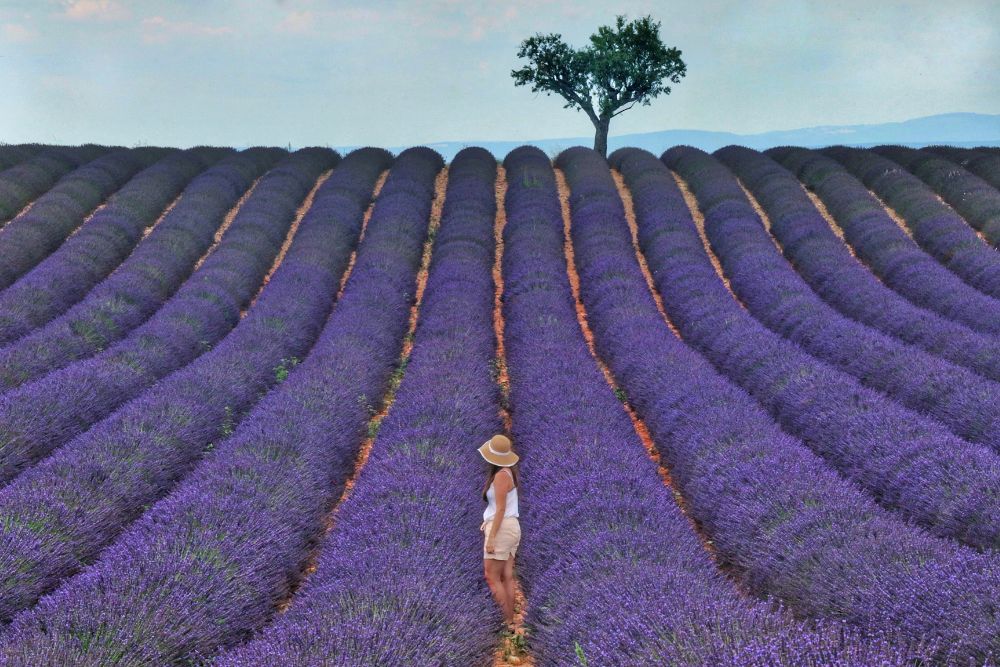 The French Riviera is known for its luxurious beach resorts, medieval villages and picture-perfect waters. But did you know that Valensole in Provence, just north of Cote d'Azur, boasts rolling vineyards and fields of vibrant, sweet-smelling lavender?
Rows upon rows of the purple-hued flowers set against the French summertime countryside make for an arresting sight – and even better holiday photo that'll see your friends and family, er, purple with envy.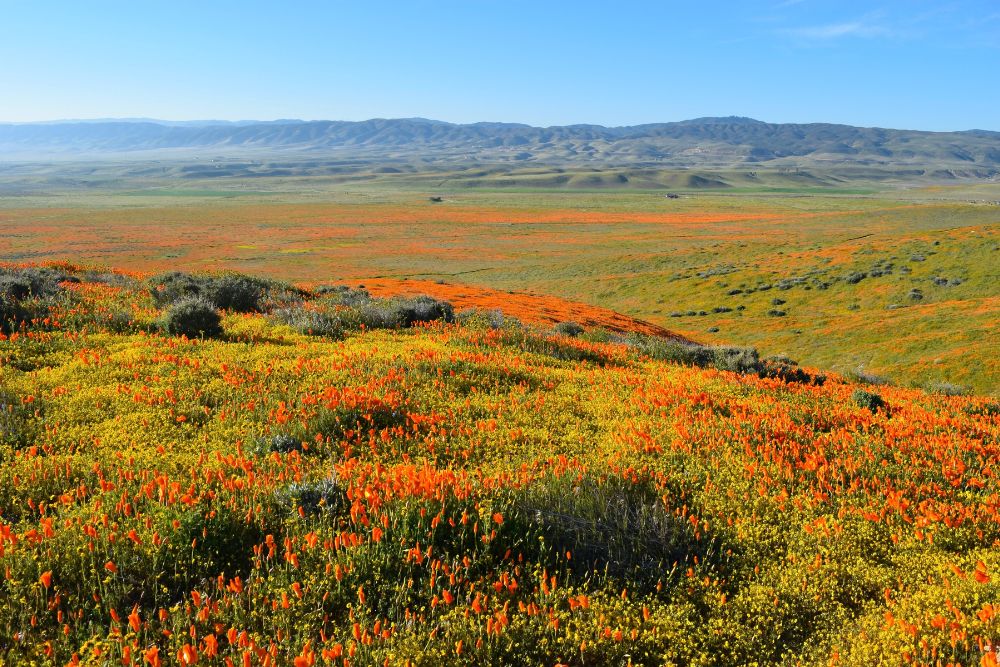 The Visit California tourism page is unabashed in describing the Antelope Valley California Poppy Reserve as a "perfect microclimate for poppies", resulting in a "Technicolour display" of bright orange petals every spring.
Here's a fine opportunity to get up close and personal with the state flower of California, thanks to 13km of walking trails that crisscross the state-protected reserve.
A sunny mid-morning would be an ideal time for a visit as the most flowers would be open. Just remember to pack a windbreaker, as it can get very windy by the afternoon.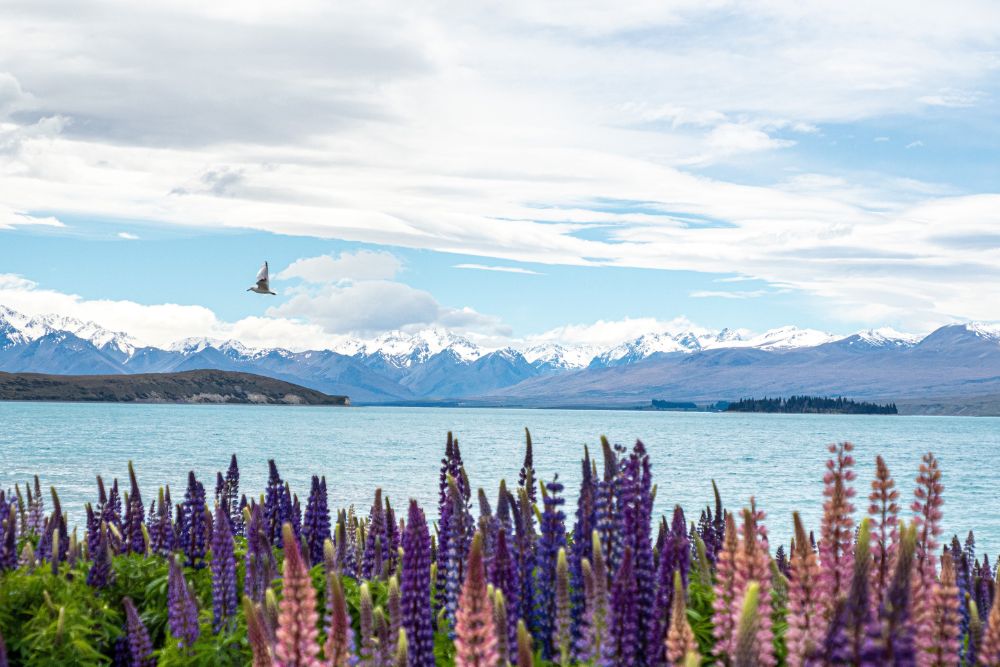 The slender purple, pink and white Russell lupins are truly a sight to behold when they come into season every spring across New Zealand's South Island.
The fast-spreading and deep-rooting bloom can be found at many of the country's popular tourist spots, including Wanaka, Twizel and Omarama. An especially notable lupin hotspot is the much-visited Lake Tekapo.
It's best that we enjoy this floral sight while we can, seeing as how the controversial plant is actually considered an invasive species – which means the New Zealand government might one day decide to get rid of it.