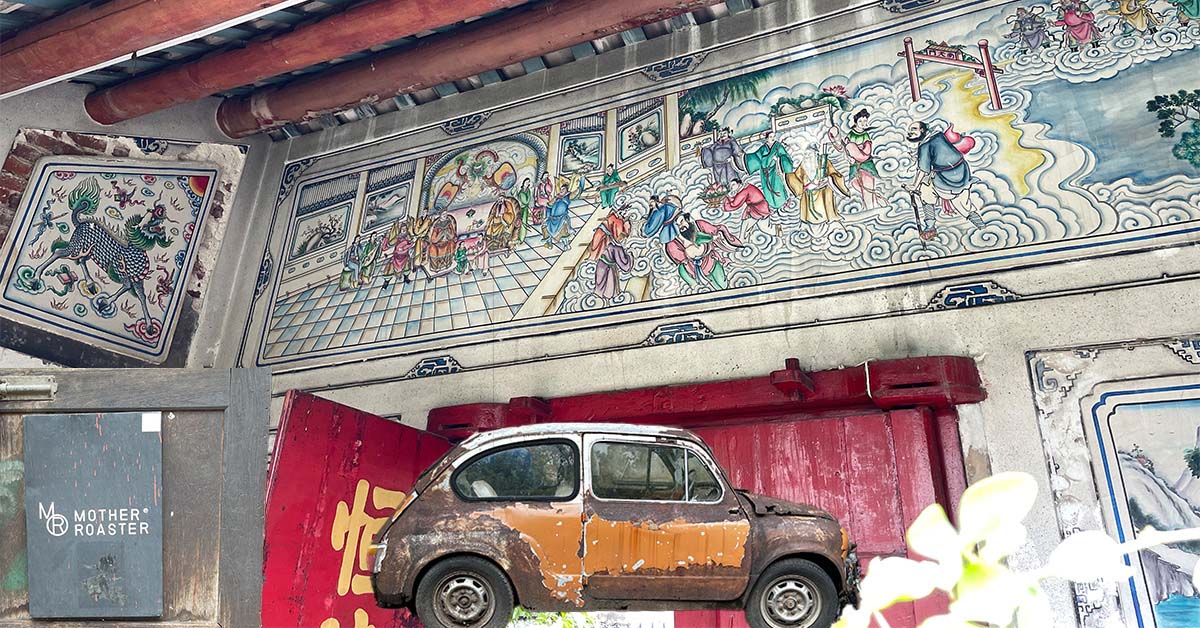 I didn't think there would be a path less trodden in Bangkok, so I didn't jump at the opportunity when the tour was first offered. Also, it was hard to leave the very-designed room with the spectacular view of the Chao Phraya.
But at the behest of the
Capella
Bangkok team, I agreed to take a breakfast sampling and walking tour of Talat Noi on the last day of my stay at the hotel.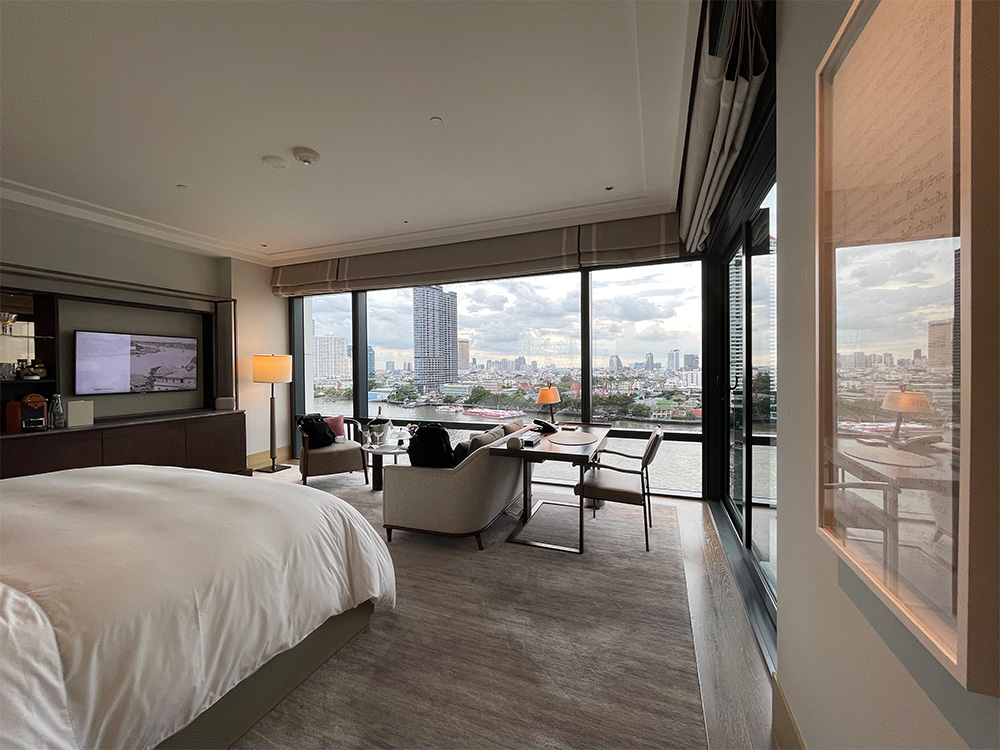 At 8am, I set forth with a Capella Bangkok culturalist to the rendezvous point in front of the New Chinese Daily News office, one of many Chinese newspapers headquartered in this part of Bangkok. It turned out to be a fitting intro.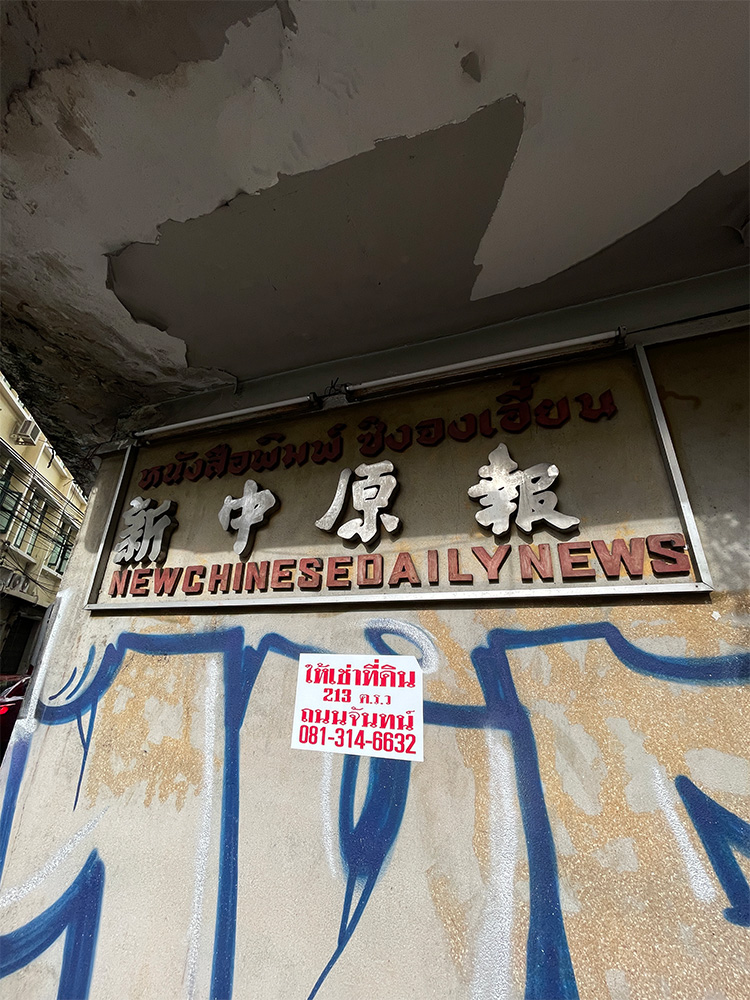 Talat Noi, immediately south of Yaowarat (or Bangkok's Chinatown), is largely a Chinese enclave. The conversations among hawkers which at first sounded like Thai, I eventually recognised as Teochew, spoken albeit with a different musicality to what I'm used.
The sampling commenced fast and furious with no let-up in pace even though few shops were open. The residents of Talat Noi were just waking up. We scarfed curry puffs, glutinous rice breakfast staples with a variety of fillings and Chinese dumplings before settling on furniture laid out on the pavement to gobble bowls of piping hot congee.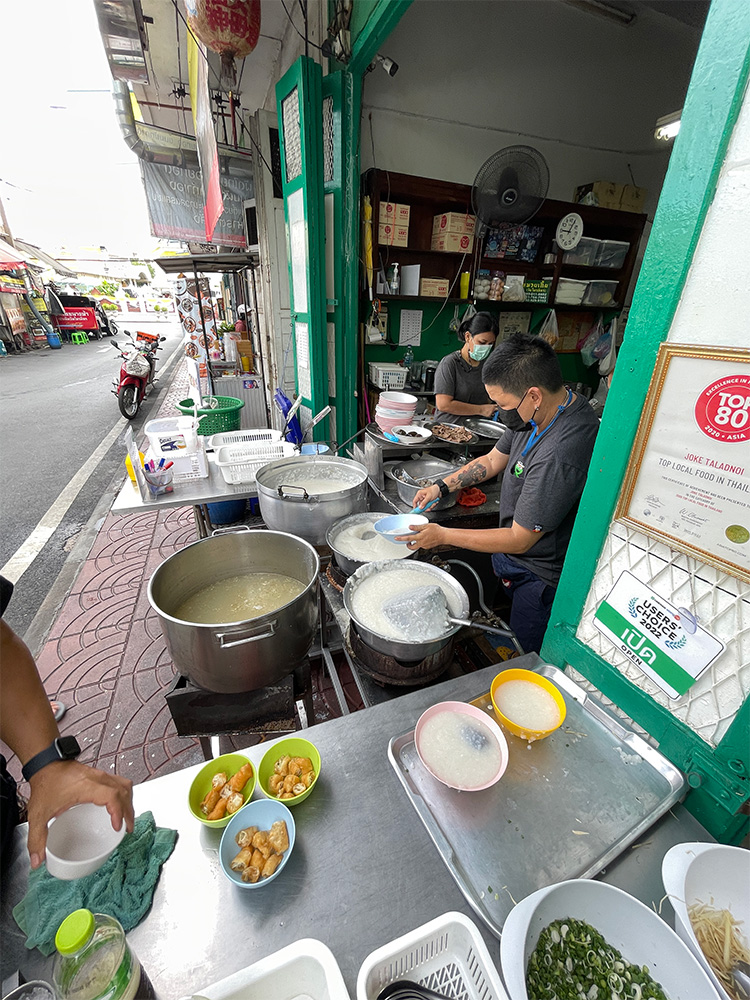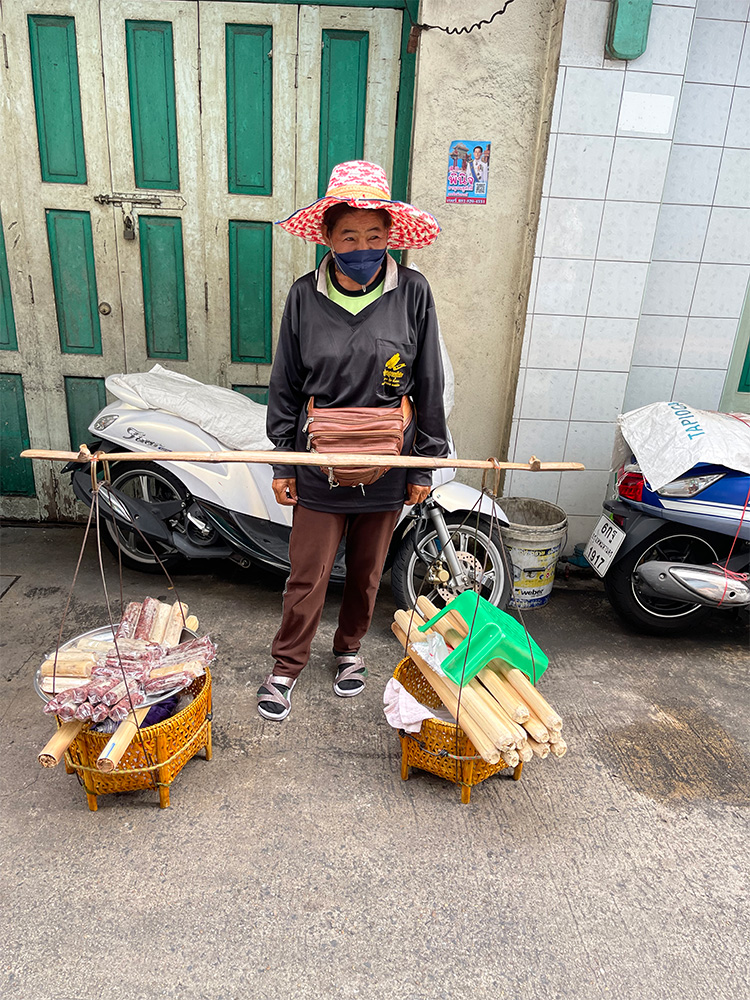 What stole my heart though was khao lam bought from an elderly itinerant hawker, a quiet and affable lady shod in sparkly sandals who peddled the delicacy from 2 trays balanced on a pole. The mildly sweet steamed sticky rice dotted with bits of red bean was as light as a zephyr but had the right amount of sweetness for that appropriate shot of morning dopamine.
The street food at Talat Noi was a perfect complement to 2 days of luxury dining at Phra Nakhon and the Michelin-starred Cote, both situated in The Capella Bangkok. My only regret was not finding a street rendition of bai lieng as a counterpoint to the excellent stir-fried version with egg I had at Phra Nakhon.
What I thought would be a short hour-long walk turned into four.
I'm no stranger to Charoen Krung Road. The road is likely to lurk, albeit hazily, in the consciousness of most who are familiar with Bangkok. To me, it's that old part of town where in the '90s, one went to buy burnished flatware.
My most recent brush with the road was in 2016 when I visited Warehouse 38; at the start of the attempt to turn part of Talat Noi (including the retrofitting of the General Post office building) into the Charoen Krung Creative District.
Yet, going through the little lanes of Talat Noi this time, I felt like a stranger to this part of Bangkok.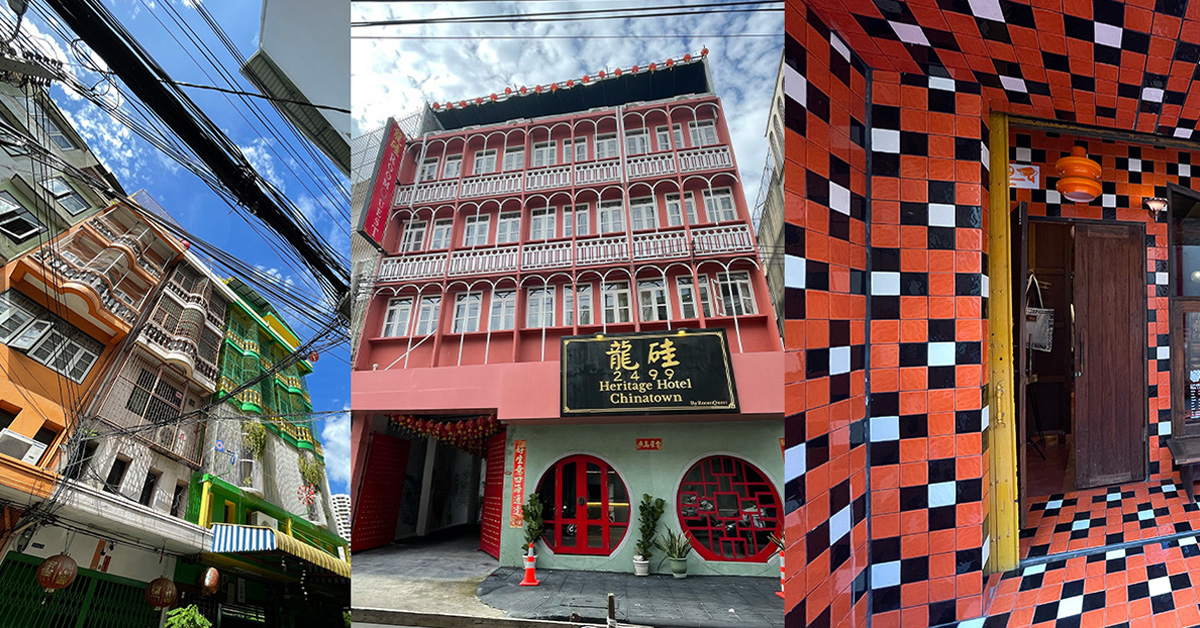 For architectural aficionados, the buildings along Charoen Krung offer some gems. The streetscape has a distinct Thai texture and scale. There is a mix of the charming and the banal; and there are the truly tacky ones such as the 2499 Heritage Hotel Chinatown with its moon gate and Chinese castle doors.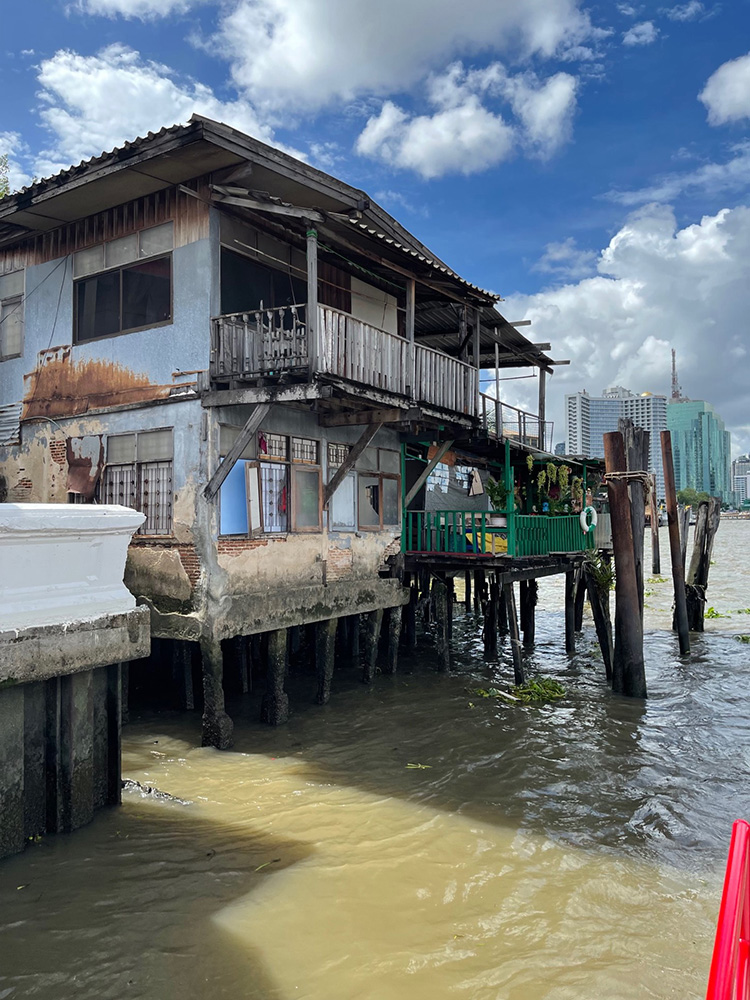 The swathe between Charoen Krung and the Chao Phraya features a seamless transition that allows your experience of it to segue from townscape to village-scape; where on the banks of the river, architecture breaks free of terra firma. You get a glimpse of the urban origins of Bangkok — an aquatic city of buildings standing on stilts.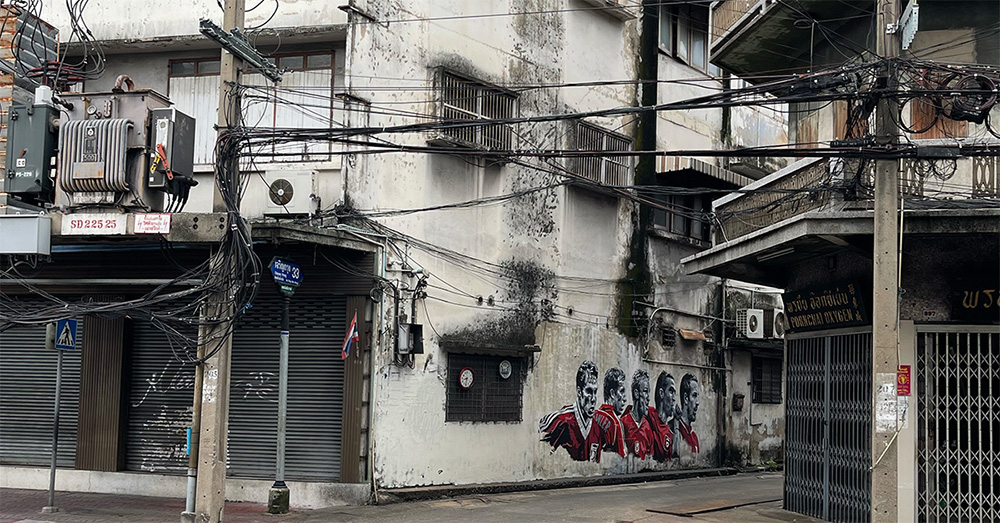 It is in this swathe that one finds the heartbeat of Talat Noi. The hodgepodge of narrow lanes housing myriad activities makes Talat Noi interesting. In a sense, it's not unlike the rest of Bangkok where the lanes (or sois) are more interesting than the main avenues (or thanons).
The intricate maze of lanes that has grown as communities form is unplanned, free-form and entirely organic.
Shops, food shops, workshops and homes punctuated by temples proliferate without a top-down masterplan. Spaces are formed and shared by communities; one shared space being the quadrangle in front of the Chow Sue Kong temple.
The temple claims a bit of river bank real estate and this is where you can get a breather, to enjoy the open space of the Chao Phraya. Bit by bit, with the help of the Capella Bangkok culturalist, I was able to piece together a picture of this complex sprawl.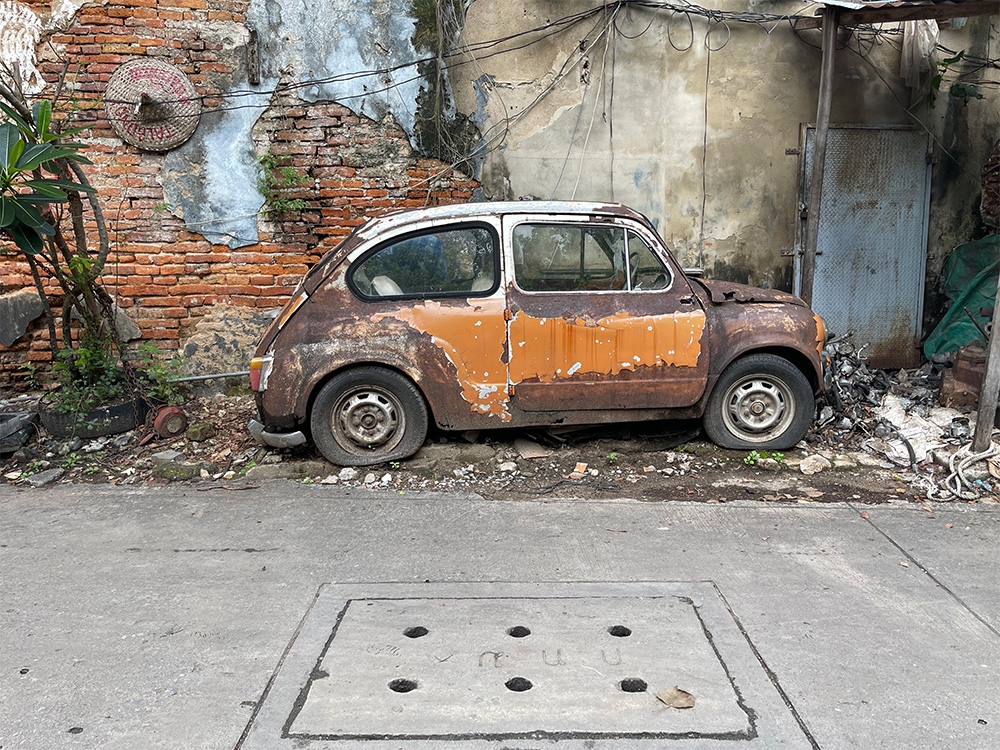 Talat Noi is a living breathing place where history unfolds as it always has. It's not a museum. There are no sepia-tinged diorama for that nostalgic glimpse into a disappeared past. Antique vehicles remain abandoned on the street, blacksmith shops operate with workers hunched over anvils placed on the floor, food is still sold on pushcarts.
Here, the hustling which the Thai capital is infamous for, dissipates. The mood is decidedly gentler, a place of community, not hard-nosed commerce. For anyone who has lived in Singapore in the '60s and '70s, Talat Noi might also be a time machine into a familiar past.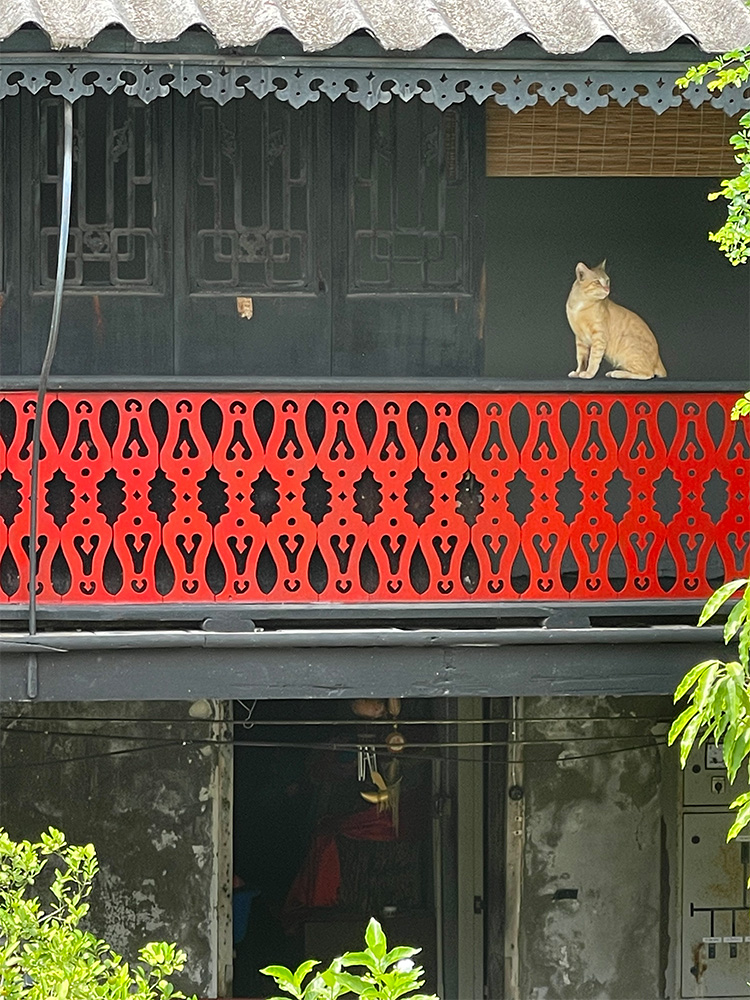 Even though I'm aware of the district as a Chinese enclave, I was still surprised to see Chinese courtyard houses. Most are old and in various stages of disrepair. A stone's throw away from Chow Sue Kong temple is the So Heng Tai café.
It's not exactly a café but a 200 year old Chinese courtyard house that happens to sell coffee. The courtyard is filled with a breton brut diving pool, an incongruous mix and that's exactly the charm. Like Talat Noi, So Teng Hai offers the unexpected. Grab a coffee and relax by the crumbling cloisters around the courtyard. This is the definition of hip.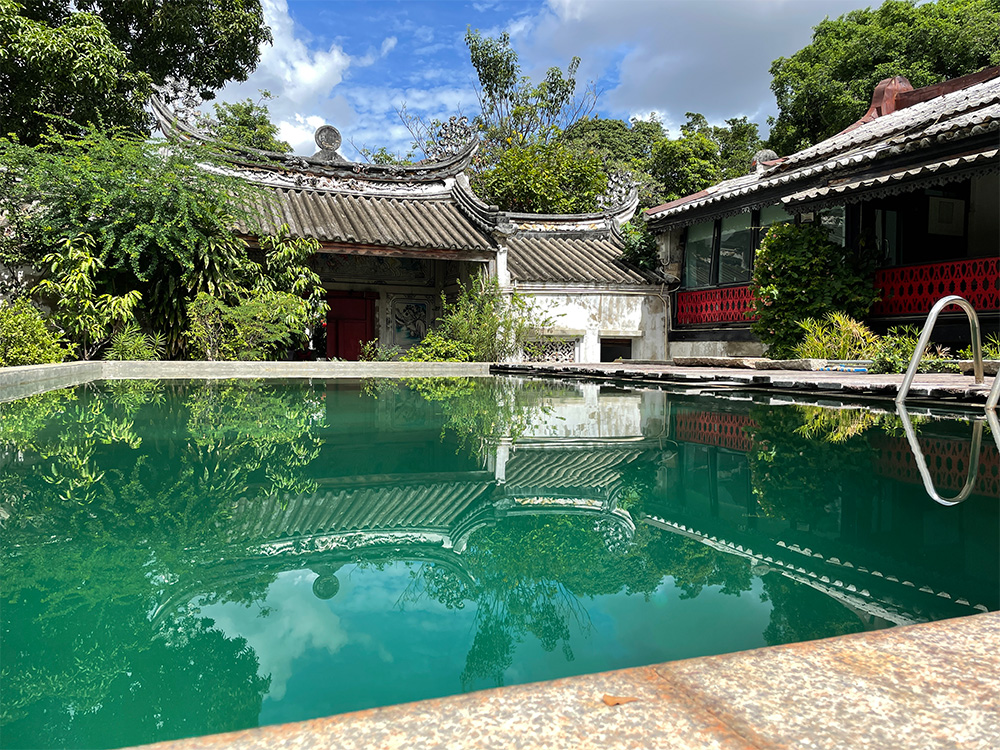 So Heng Tai is part of the small influx of hip places (the other spot of cool is Hong Sieng Kong which I didn't get to visit). You know that change is afoot. The espresso aroma is the smell of change. So also is the street art and impromptu photo exhibitions planted in the lanes for that serendipitous find or that Instagram opp.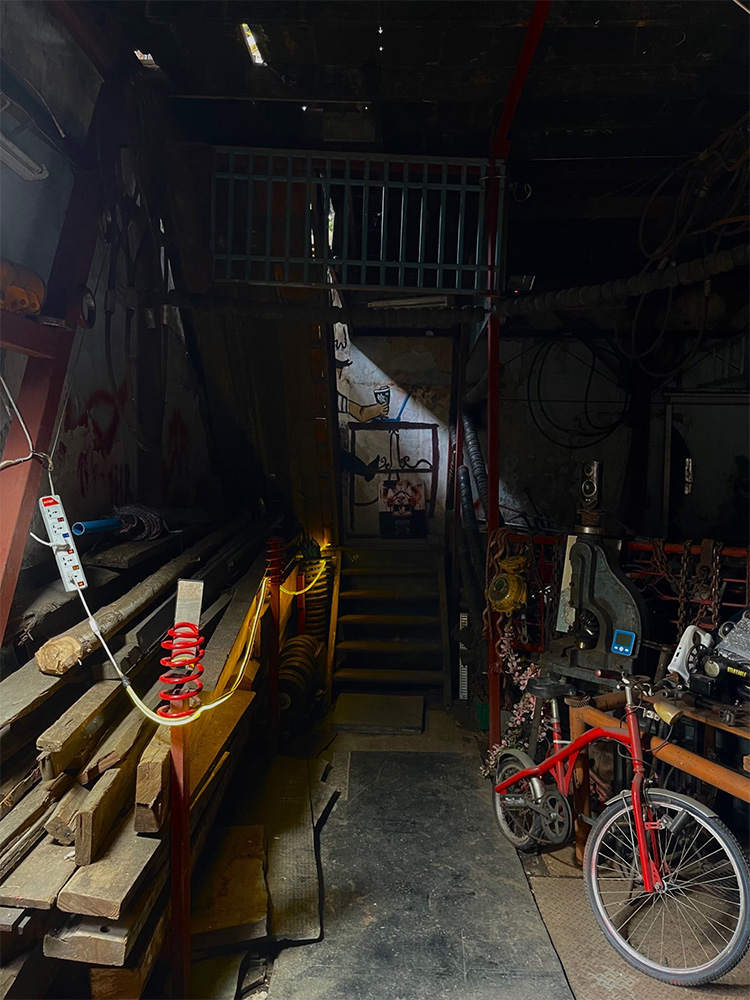 Another café, Mother Roaster, is housed in a decidedly more recent building. But it's no less charming. You enter through a ground floor space where its use as a former workshop is kept intact. A rickety stairs lead to the café on the 2nd floor. To guide the way to the stairs is a skinny LED rope light plugged preciously to a suspended extension cord. There is a certain air of freedom in the repurposing.
These cafes are minute injections into the sleepy town. And this is where Talat Noi is still a gem. There's rejuvenation but the changes are small and do not threaten to rupture the fabric and spirit of Talat Noi, at least not yet. For now, Talat Noi promises so much authenticity.
Four hours of exploration on hindsight is barely sufficient. I would have stayed longer, or taken up the offer of more food sampling but I had a flight to catch.