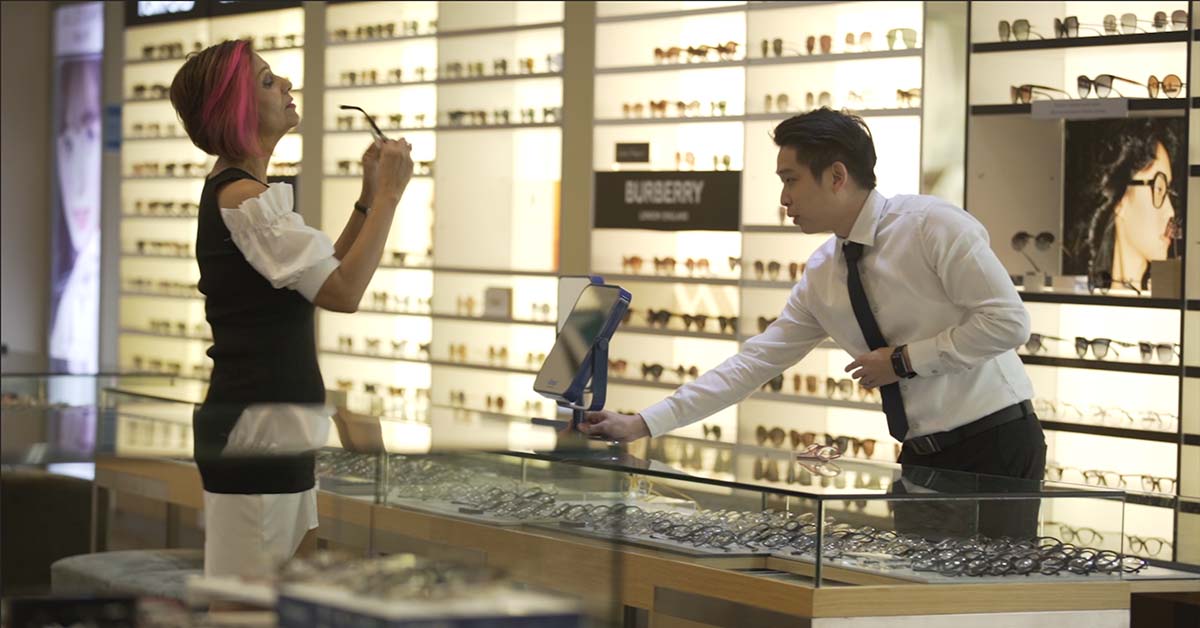 Choosing the right pair of spectacles is important as they can complement your face shape and even express your personality!
Instead of spending hours trying on different pairs of spectacles to see which suits you the best, we have Val consult an optometrist at W Optics to find out how to determine the best pair of spectacle frames that's meant just for you based on your face shape, skin tone and hair colour.
First, determine what your face shape is so that the frames you choose will accentuate your facial contours. There are 4 face shapes in general — Square, Round, Heart, Oval. To find out what your face shape is, simply grab a mirror and trace the outline of your face on the mirror. As you draw the outline, notice if your jawline is more curved or leaning towards the more angular side.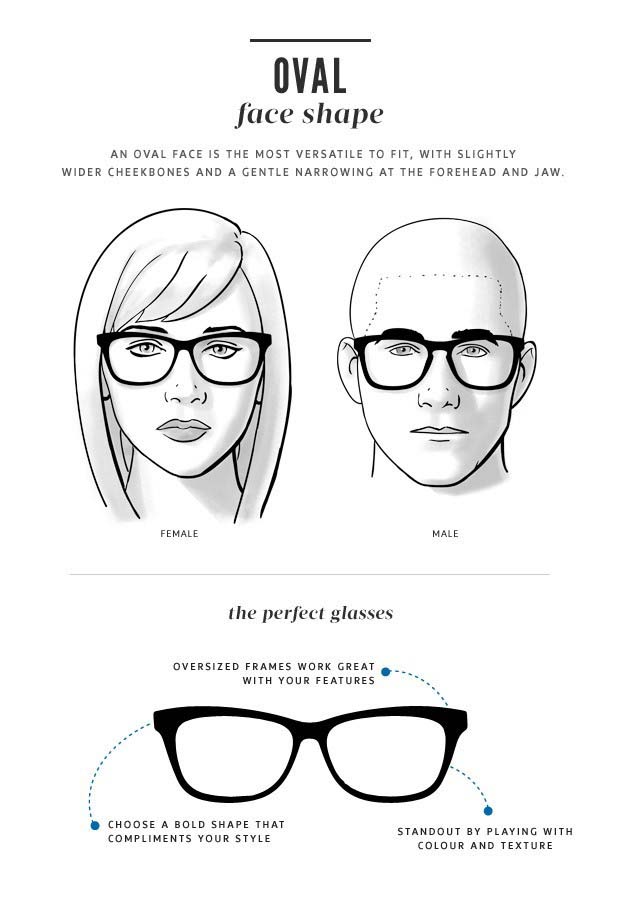 If you're like Val and have an oval-shaped face, then you would fit with most frame shapes. This, however, doesn't mean that you can pick up any frame off the shelf. A frame should emphasize the strong points and deemphasize the weak points of your face so that your face looks perfectly balanced.
Look for a frame that is as wide as the widest part of your face, which is the area around the eyes. In this respect, the most suitable eyeglasses frames for oval faces are:
Square faces often have bold, angular features and cut a clean, straight line from the forehead to the jaw.
Rounded and thinner frames that are slightly wider on the side will have a harmonious and natural look on square faces. Square-shaped faces will want to choose the opposite shape for glasses such as round or oval which will soften the hard angles in a square shaped face and add balance.
One of the best way to flatter the facial features of a square face is to bring the attention away from the square shape with coloured frames.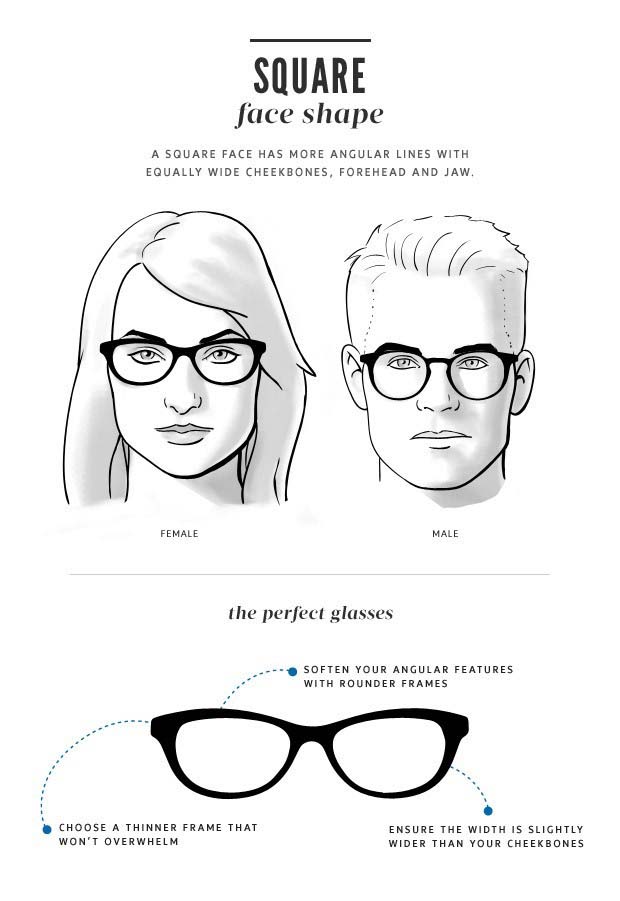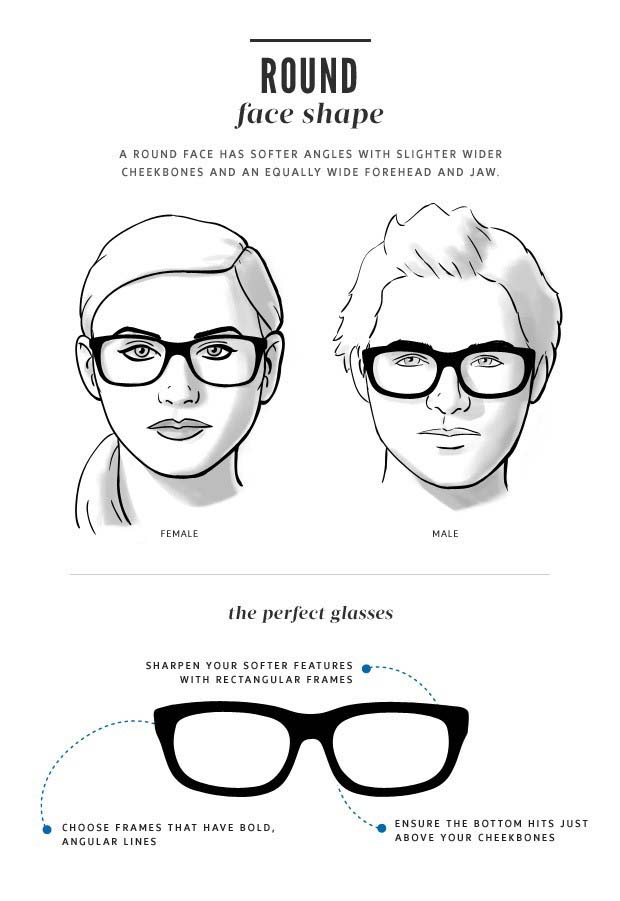 Round faces are all soft curves and smooth lines with a face that is roughly the same width from the jaw up through to the brow. With round faces, the cheeks are usually full and the chin is rounded with very few angles.
Below are a few tips to keep in mind when you search.
Heart-shaped faces are widest at the brow, narrowing down through to the chin with high cheekbones.
This is typically thought of as the most versatile of all the face shapes: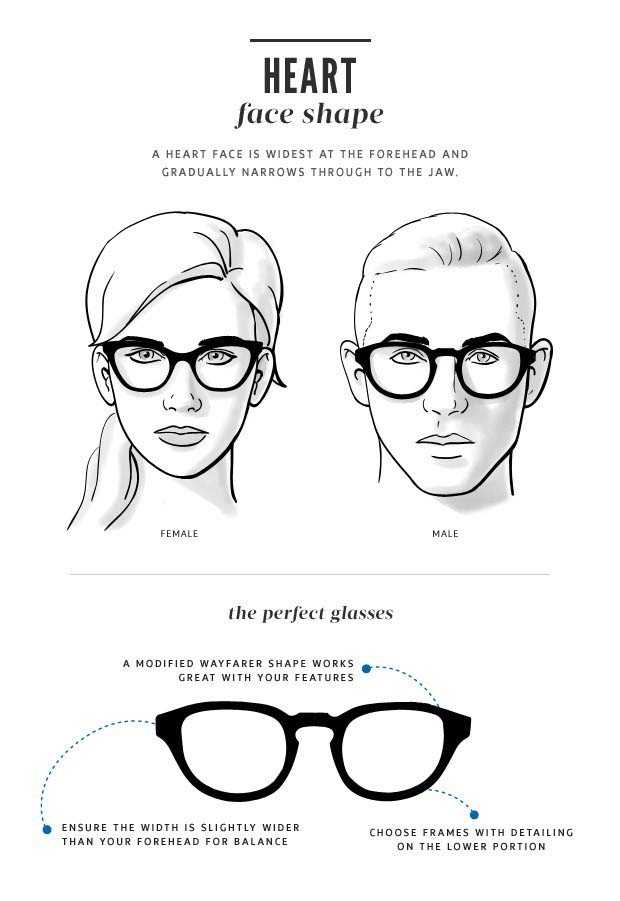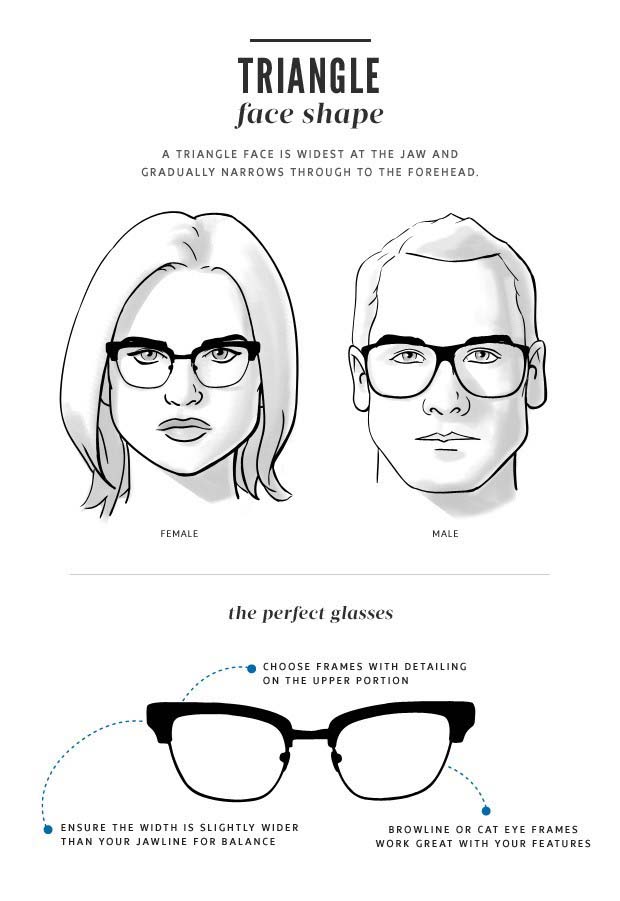 If you don't fit the above face shapes, perhaps you have a triangle face shape. Triangular faces are widest on the bottom, narrowest on top. So you want to find a mirror-opposite frame: bold on top, light on the bottom.
With a mix of round and angular shapes such as the following will particularly fit triangular faces:
And if you want to make a bolder statement, a round style offers an interesting juxtaposition to angular features.
After choosing the right frame, there are still other considerations to picking the right pair for you, such as the colour of the frames. Similarly, you can use your natural skin tone and hair colour to aid you in choosing a colour that will best complement your face.
Warm-coloured skin tones tend to do well with similar warm colors, including shades of beige, brown, gold, pink, orange, off-white, red, yellow and green. On the other hand, cooler skin tones mix well with cool shades, such as black, gray, pinks, blues and purples. Tortoiseshell works for well with both color palettes.
Typically, your eyeglasses should add an extra dimension to your look, either by contrasting your shade with a lighter or darker one or by complementing your undertone with a more saturated hue.
People with a medium cast to their skin and yellow or green undertones fit well into this category. This light brown color makes complementing neutrals shine, as well as earthy colors.
Tortoiseshell and warm browns work wonderfully with this skin tone, as well as rich green hues. Earthy greens and golds are also good choices. Avoid cooler jewel tones, as these will tend to clash with your skin.
Medium skin tones with a pink or blue undertone tend to fit into this cooler category. Olive skin can also fit into this category even though it is often considered to be neutral, as it is characterized by both yellow and green undertones.
Jewel tones work beautifully with this skin color category. Blues, purples and blue-tone reds are excellent eyewear choices. If you prefer neutrals, a strong black or dark gray also works well. Avoid muted or warm hues that blend in or clash with your skin tone.
Warm browns tend to have gold or red undertones, such as brown-gold and auburn. Warmer shades and earthy colors like greens, reds, and golds pair wonderfully with warm brown hair.
Cool brunettes tend to be lighter shades with ashy undertones, such as ash brown and cooler shades of auburn. If you belong to this category, you'd look good in blacks, pinks, and blue, cooler browns and beiges.
Like black, gray and white hair can be warm or cool. Salt-and-pepper and white hair is typically cool, while gray tends to be warmer. All shades of gray and white hair pair very well with brighter, more vibrant colors like bright red or purple. Avoid beige or brown frames — these colors can dull your features. If you prefer a neutral color, choose black, gray or white frames instead.