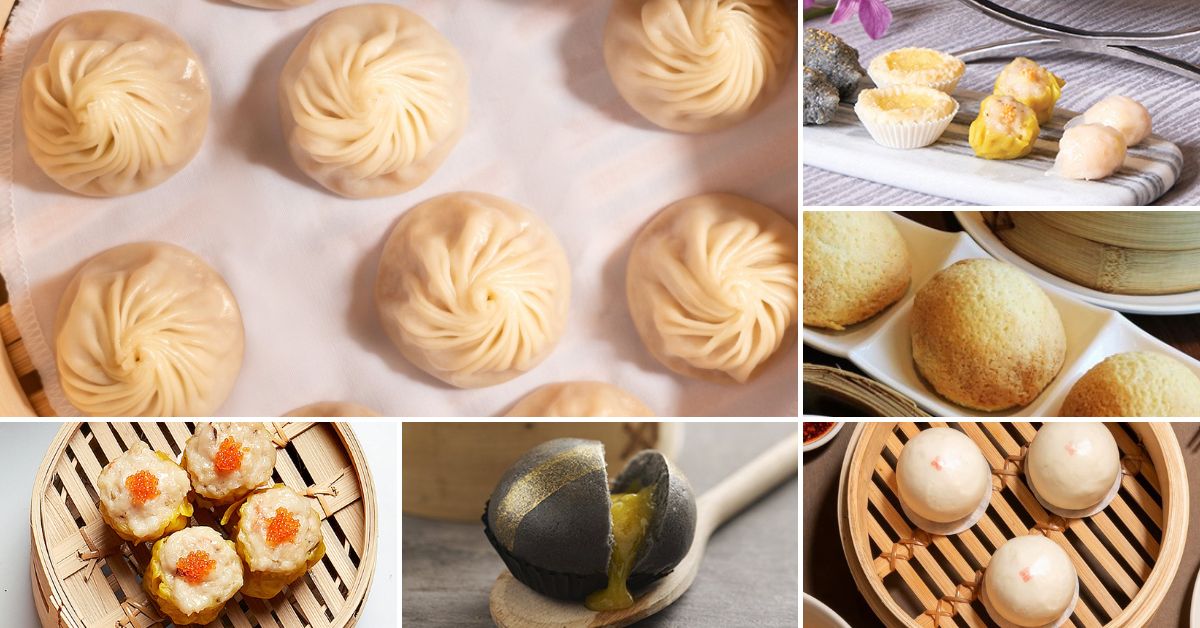 When it comes to a convivial breakfast or brunch, classic Cantonese dim sum is hard to beat.
From petite bites like har gow (crystal shrimp dumplings) or xiao long bao (soup dumplings) to heartier fare like fluffy char siew baos (steamed pork buns), there's a little something for diners of all ages and persuasions – especially those ravenous after plenty of mall shopping along Orchard Road.
Don't forget that all-important pot of Chinese tea, another pivotal ingredient for your yum cha (brunch) aside from umpteenth baskets of your favourite steamed and deep-fried snacks.
As it is typically a brunch food, most restaurants would typically serve it in the morning and afternoons only.
Many of the restaurants on our list get crowded on the weekends too, so it's best to call ahead to snag a reservation.
Here is our list of the best and most popular dim sum spots along Orchard Road.
1. Crystal Jade Hong Kong Kitchen
Homegrown family restaurant chain Crystal Jade offers dependable, wallet-friendly dim sum from its Hong Kong Kitchen restaurants.
Popular classics like siew mai (steamed pork and shrimp dumplings), stewed chicken's feet and lotus leaf-wrapped glutinous rice packages are paired with delectable roast meats and heart-warming congee in a casual environment — ideal for brunch gatherings with family or friends.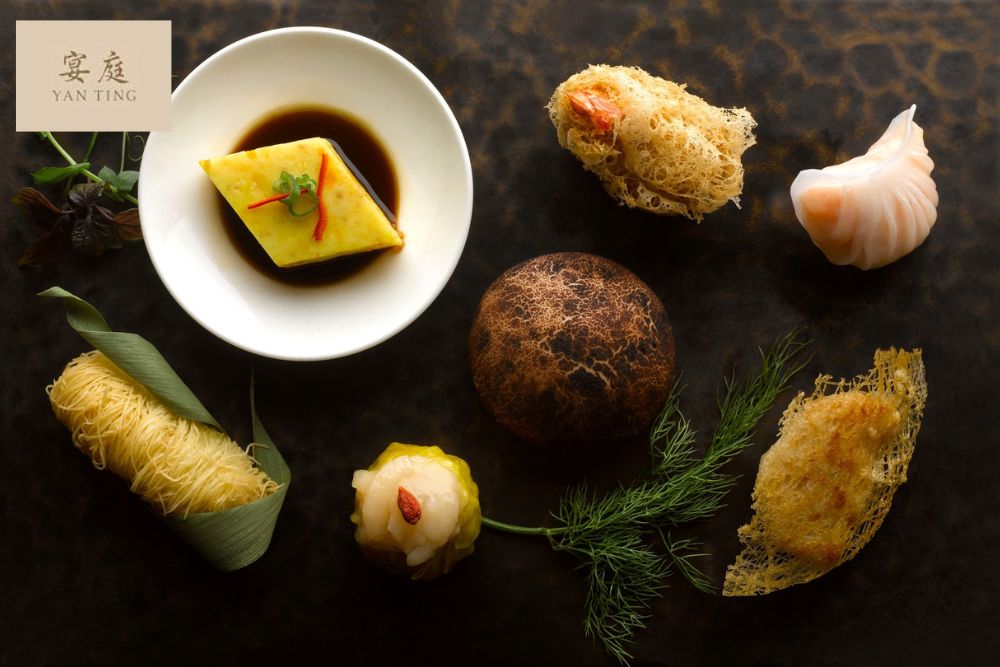 Those looking to splash on a ritzy dim sum brunch can turn to Yan Ting at The St Regis Singapore hotel.
The fine-dining Cantonese restaurant offers the treats — many of which are given an upmarket twist with caviar or lobster — a la carte on weekdays, or as part of a buffet on weekends with free-flow tea, beer and bubbly to wash it all down.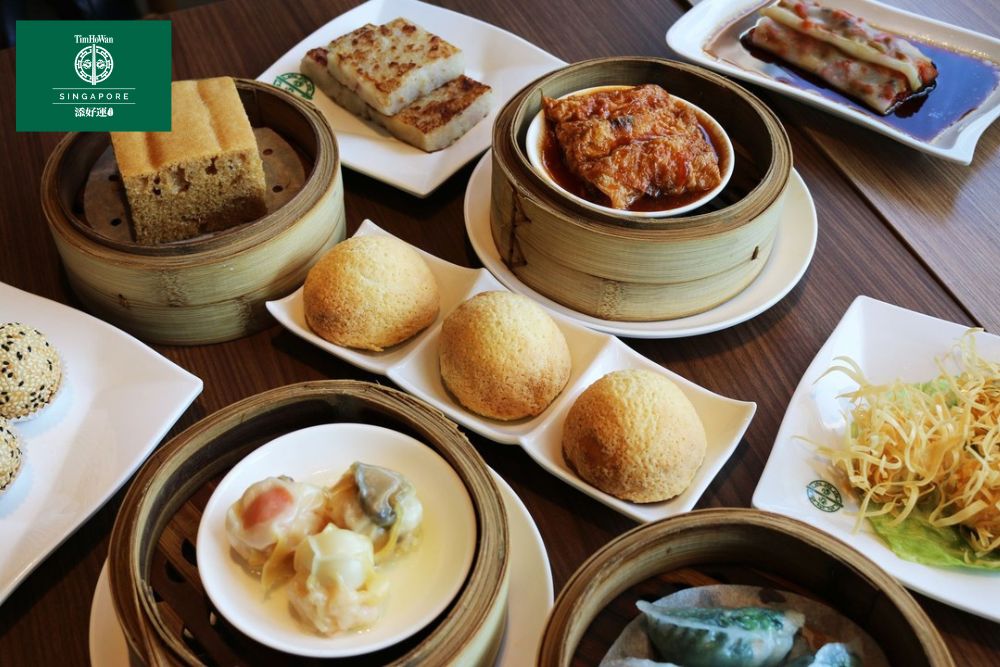 Hailing from dim sum paradise Hong Kong is Tim Ho Wan, a humble 20-seater eatery in Mongkok which was awarded with one Michelin star – denoting a restaurant that is "very good in its category" — within a year of opening.
It is now an international dim sum restaurant chain with a footprint in more than 10 countries. Its signature baked BBQ pork buns and other dim sum offerings are available all-day in many locations across Singapore, including an outlet on the ground floor of Plaza Singapura shopping centre.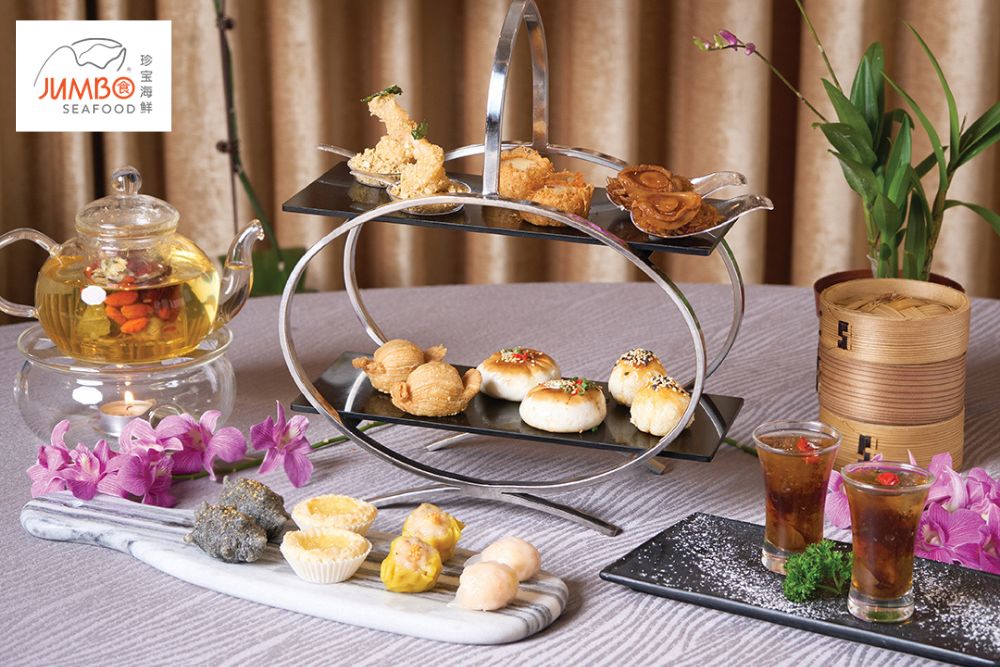 While Jumbo Seafood isn't typically what comes to mind when one speaks of dim sum, the local restaurant chain's ION Orchard outlet offers an inspired take on their famed zi char dish, chilli crab, reimagining it as a sheng jian bao (pan-fried bun) filling.
Novelties aside, the eatery also offers a more traditional suite of dim sum classics like Hong Kong-style cheong fun, dumplings and deep-fried puffs. If you're still not stuffed, reach for their zi char menu for a truly decadent spread.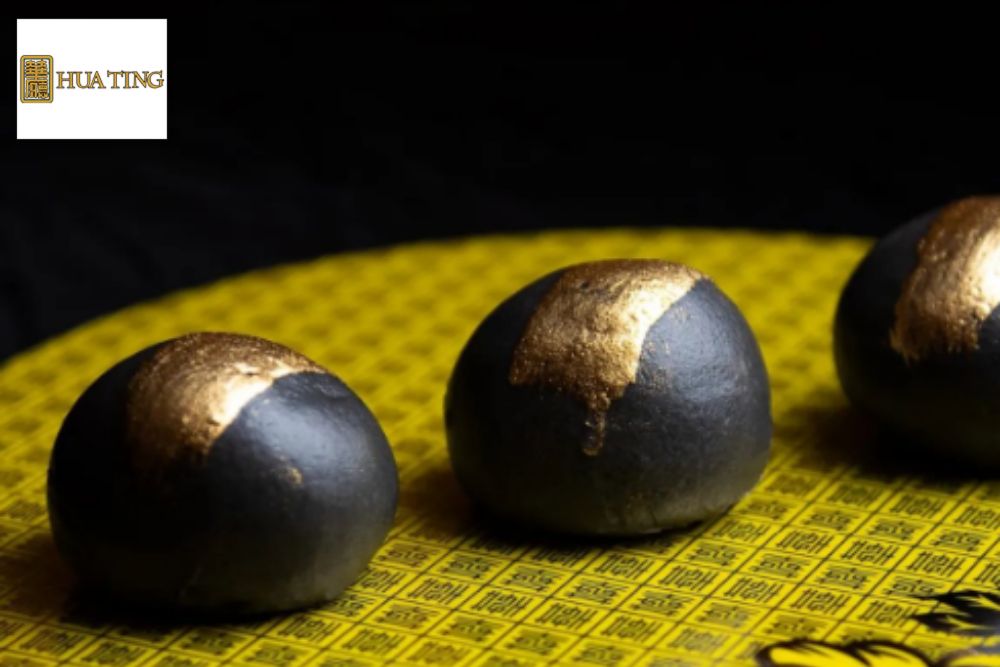 Hua Ting Restaurant on the second floor of Orchard Hotel has been in operation since 1992, offering a slew of Cantonese delights courtesy of Hong Kong-born master chef Chung Lap Fai (recently honoured with the 'Asian Cuisine Chef of the Year' award at the World Gourmet Summit).
It underwent a refresh about five years ago, so you can enjoy your dim sum classics including XO fried carrot cake and flowy liu sha bao (lava egg custard bun) in a luxe dining hall oozing with modern chinoiserie charm.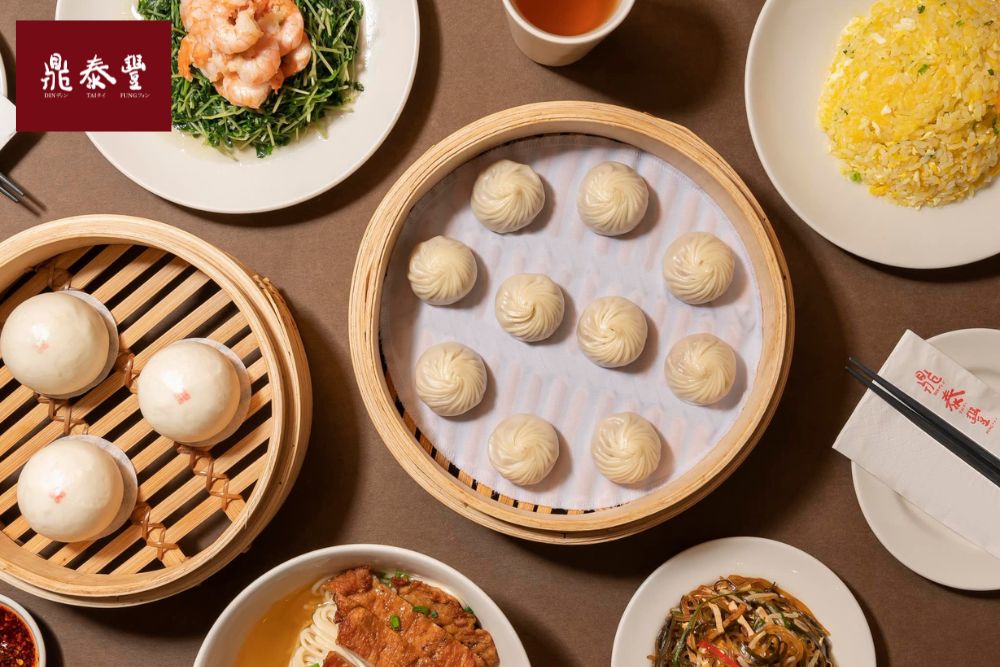 The secret to Taiwanese restaurant chain Din Tai Fung's international success — including multiple Michelin stars at its various locations — lies in its near-perfect xiao long bao.
So proud is the restaurant of its soup dumplings that every location features an outward-facing open kitchen. There, its dim sum chefs roll, stuff and pleat the exquisite parcels – 18 folds, no more, no less – by hand to the delight of waiting customers peering through the glass window.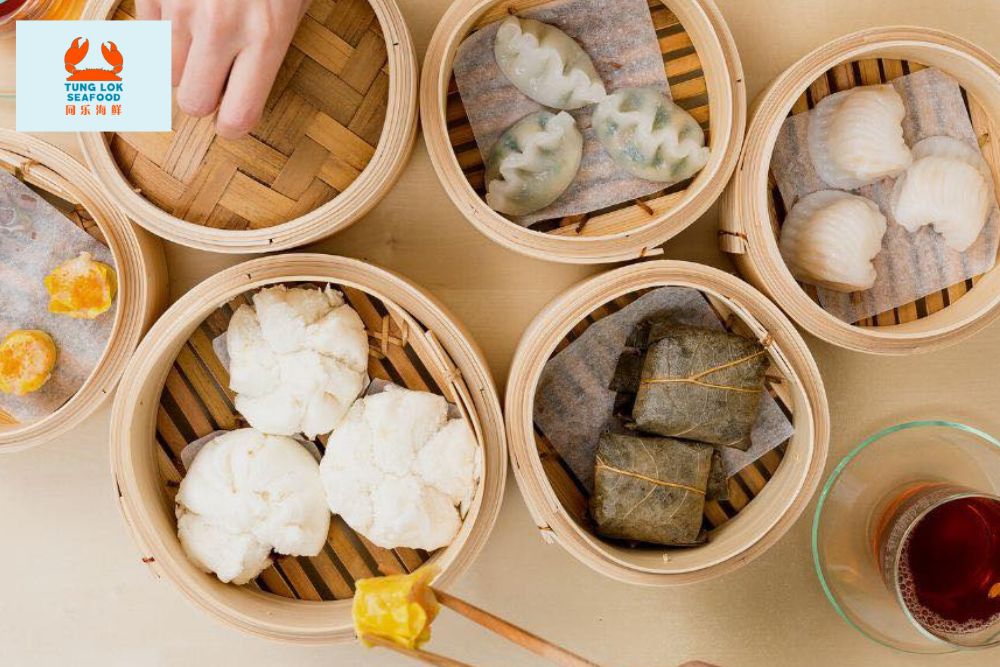 Another seafood-focused joint that doubles up as an a la carte dim sum buffet restaurant during lunch.
Pair the hearty Cantonese morsels with zi char dishes including scallops sauteed with French beans and capsicums, prawns tossed in sinful salted egg yolk, or — if you're willing to shell out a little more — chilli crab with deep-fried man tou (steamed buns) to soak up all that delicious sauce.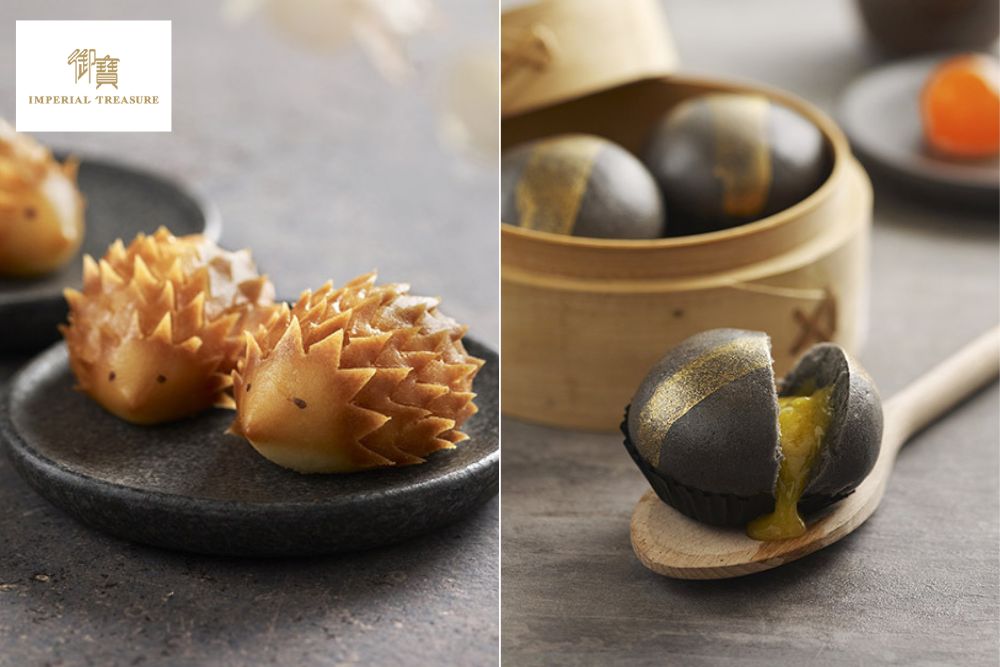 Treasures Yi Dian Xin is Imperial Treasure Group's contribution to casual dining in Singapore, featuring affordable dim sum treats in a contemporary, laid-back setting.
Fresh additions to the classic slew of buns, dumplings and rolls you'd expect at a dim sum restaurant include an adorable porcupine-shaped bun that's sure to raise a giggle.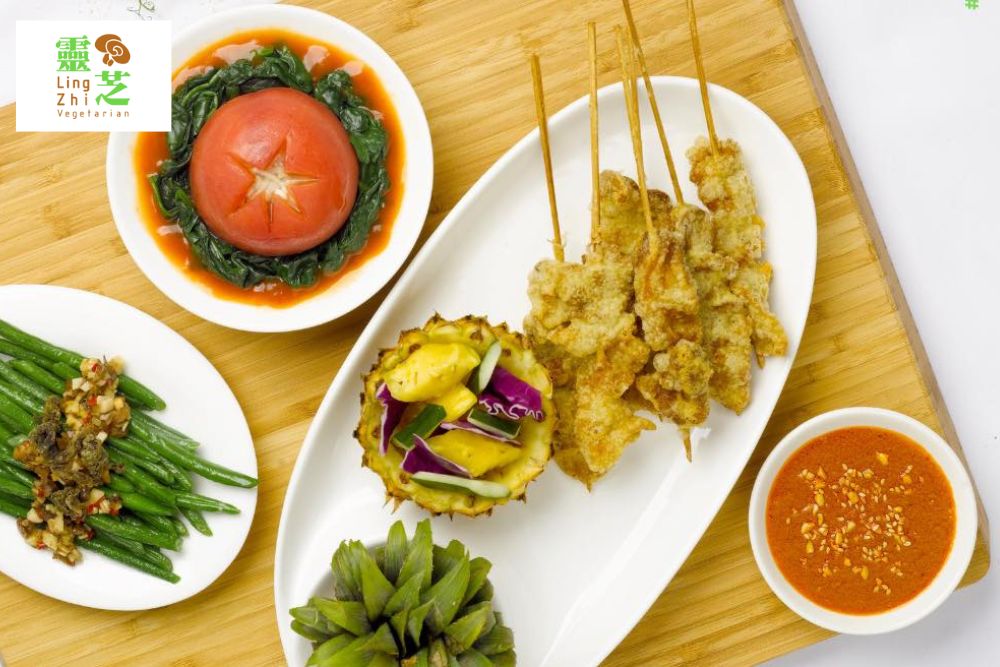 One doesn't necessarily have to be a meat-eater to enjoy yum cha with friends.
Vegetarians and veggie-lovers alike can turn to LingZhi Vegetarian in Liat Towers, a grande dame of Chinese vegetarian cuisine that offers meat-free versions of dim sum staples including 'siew mai', 'char siew' baos and more.