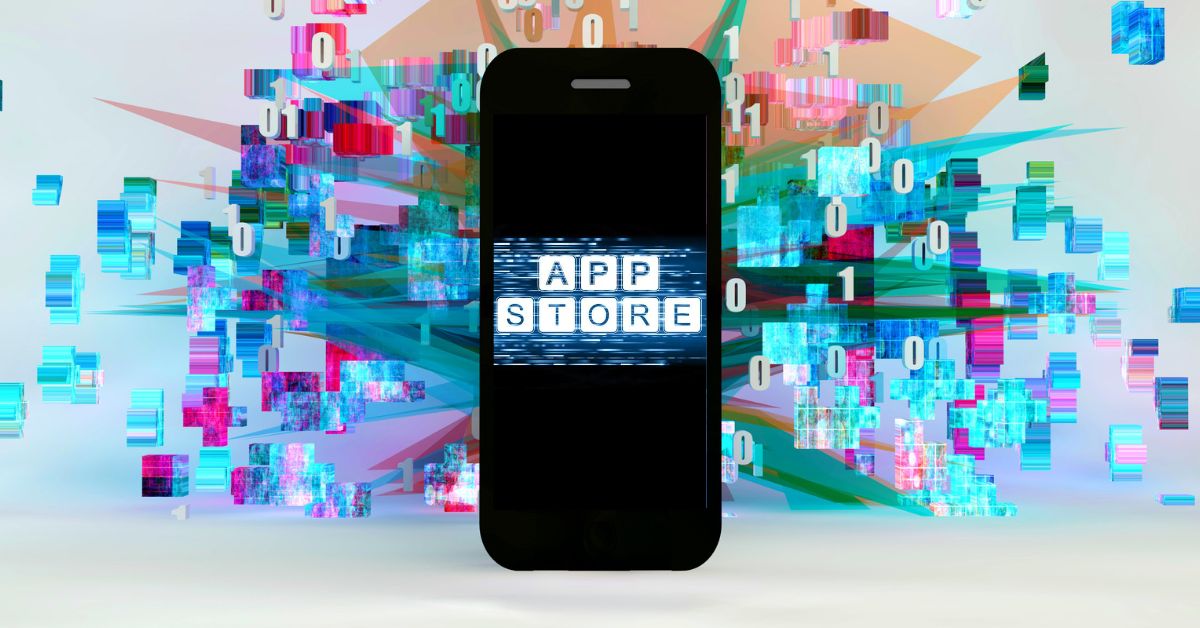 In today's highly connected, mobile app-based world, the days of carrying around numerous cards and scraps of note paper are numbered.
Whether we like it or not, the patriarchal push towards a mobile, tech-savvy generation is gathering momentum.
While the young will benefit from being born and raised with a mobile phone and tablet in their hands, the concern is for the silver generation, who are faced with a deluge of mobile apps to learn just to perform daily tasks like shopping, banking and making a doctor's appointment.
That's the reality the Boomer generation is facing today.
Even the popular Kopitiam card — so important for paying and receiving discounts for daily meals, is no more and is now an integral component of the
Fairprice
app.
The SilverStreak article on
Tech for All Ages
, is an essential read to help seniors become accustomed to technology and apps. It also discusses the best design elements to aid navigation and finding essential information.
As an extension of that article, we now look at some of the essential apps that we are already using while scrutinising them.
Security, regular updates, ease of use and navigation, personal data protection and relevant features should be essential tenets of such apps.
Singpass
is touted as every Singapore resident's trusted digital identity for easy and secure access to over 2,000 government and private sector services.
The app is managed by the Government Technology Agency (GovTech) and is an integral part of Singapore's Smart Nation vision.
Users can log in to digital services, prove their identity over counters, digitally sign documents and do more with the Singpass app.
In terms of usage, I'd say the Singpass app is one of the easiest, safest and most intuitive to use — once you set it up properly. Its two-factor, or if you prefer Face ID authentication, are easy to setup and a boon when using.
It works on both Android (including Huawei AppGallery) and iOS, and can be used as a token to access Healthub for your health-related needs, banking transactions, passport renewal and collection as well as checking on CPF balances, among others.
While navigation is seamless, response is a little slow. I would have also preferred a dark mode so that viewing the screen in dim lighting would be more comfortable.
An important caveat to note and one which I find quizzical, is that there is no logout function!
According to GovTech, users are advised to log out of the digital service directly from the internet browser to protect your account after completing your transaction.
Honestly, I find the lack of a Singpass logout function worrying and hope this can be remedied.
In the meantime, I would recommend seniors not to simply pass their phones to family and friends to help with any important online transaction and to reboot their phone after using to clear the cache.
HealthHub
is a "digital healthcare companion" on a mobile app and online platform providing one-stop access to your personal medical records, links to healthcare services and institutions and related information and tools to help you take control of your health.
With this app, you can view evidence-based health and wellness information, access health and vaccination records for yourself and loved ones, and perform tasks across public healthcare clusters such as making medical appointments, bill payments and refilling of medication, among others.
Healthub integrates seamlessly with Singpass and has several authentication steps in order to access the main sections.
I like the Programme section which covers several health-related topics and are an easy read. The interface and icons are neatly laid out and clearly labelled in a logical flow so it becomes naturally intuitive.
The registration process when making appointments to see a doctor is simple enough and can be added to your online calendar as a reminder. The app does require you to input your own medical profile like height and weight information for example and data on your children and spouse.
I would have thought this information should be easily integrated with other elements of the Smart Nation family.
However, perhaps my biggest bugbear about this platform is that I am unable to view my medical records from a private hospital. Hopefully this can be added in at a later date.
Banking online makes managing your finances much more accessible and supposedly secure.
This has become a growing trend in Singapore, even among the older generation, allowing many to carry out complex banking transactions from their tablet or smartphone.
So how do these apps rate in actual usage?
First up is
DBS digibank
. This app comes with multiple layers of personalised security like biometric locks and encryption, so it's both simple and relatively safe. It's mostly functional but I didn't like how soon you have to act before it times out.
Also, the interface could use some improvements to make it more intuitive and easier to navigate.
Its sister app, the
POSB digibank
, shares the same ethos and includes Peek Balance and Touch ID features as well as quick, easy access to your banking information.
POSB digibank also allows you to use a list of your favorite or recent payees so that you can make faster transactions. You can remit funds overseas and pay your bills in just a few easy steps.
There are also options available to personalise your profile and include your most commonly used services for easy, direct access.
The
UOB TMRW
app shares many of the same functions as the afore-mentioned banking apps, but with a few extra perks. It features AI-driven insights, rewards personalised to you through Rewards+, and investing made simple through SimpleInvest.
The app has a seamless design that allows for fast and effortless access to transactions, accounts and services.
Its "Search" option allows users to find favourite or popular restaurants nearby and share details and reviews.
When it comes to the banking fundamentals though, some issues are glaringly lacking.
For example, users are unable to set useful notifications like requesting for an alert every time there is an inbound or outbound transfer to their account, or for a notification to be triggered every time there is a deduction above the user-specified threshold. Hopefully this is being looked into.
As a personal user of the
OCBC Digital Mobile
app, this is one of the most user-friendly mobile banking apps around.
It efficiently combines simplicity, safety and functionality to make online banking effortless and secure.
Besides the usual banking aspects, this app also features the "Pay Anyone" option, which allows you to send up to $100 to anyone in Singapore through his or her email, Facebook or phone number — without any account information needed.
In terms of performance and reliability, the OCBC app outweighs its competitors, offering easy banking access and a wide range of resourceful features.
Shopping, Rewards & Loyalty
Shopping is a favourite pastime for many Singaporeans, but it can also be an expensive one.
Fortunately, there are ways to save money and earn rewards while you shop, thanks to various cashback and rewards apps that are available in the market.
These apps allow you to get a percentage of your purchase back as cash or points, which you can use for future purchases or redeem for vouchers and gifts.
Frasers Experience (FRx)
is an app that makes your shopping and dining experiences at the 13 Frasers Property malls (Hougang Mall, The Centrepoint, Causeway Point, etc.) more rewarding.
You can earn points, redeem vouchers, order food, shop online and discover the latest happenings at the malls with this app.
This app is one of my most used as I live near several Fraser's shopping properties and have benefited from using it.
It is easy to claim and gift rewards, and though the interface is a little convoluted and unintuitive, it still manages to hold its own — if you take the time to explore it.
Another popular app is
CapitaStar
, by virtue of its presence in 21 malls, including Raffles City, Funan and Jewel.
You earn points and redeem vouchers when you shop and dine at CapitaLand malls and workspaces, as well as island wide and online retailers.
While it's a clumsy, klunky app that seems reluctant to want to offer you benefits — try getting free parking…it's tucked away under so many layers and is time-sensitive — I have been using it for a few months now and I find some redeeming features, like the ability to easily earn points, the gifting of eCapitaVouchers and interesting trending topics to whet your shopping appetite.
While you can earn points online and offline, you can only redeem your points for eCapitaVouchers online.
If you want to use your points for physical vouchers or other rewards, you will need to visit a customer service counter at a CapitaLand mall.
You've heard the excruciating song and seen the video — welcome to the world of
Yuu
— a rewards app offering much of the same benefits as the others when used at Cold Storage, Giant, Guardian, 7-Eleven, BreadTalk, Toast Box and more.
While it is very simple to use, there are some aspects of the app that have been problematic. Some friends have experienced issues such as missing points, incorrect transactions, or faulty QR codes.
It has incorporated the
Passion Card
into its services, so you don't need to flash it to gain points.
And finally for users of the venerable Kopitiam card, welcome to the digital age and hopefully you've finally moved to the
FairPrice app
now.
The FairPrice app is useful when used at all the FairPrice and Unity outlets in Singapore. Users can create customised checklists and get rewarded each time you shop.
With the migration of the Kopitiam card features onto the FairPrice app, you can now order and pay for your meals at Kopitiam and enjoy 10% off your food purchases and gain Linkpoints.
In use, the app is occasionally buggy and slow and it takes some effort to scan the QR code correctly.
The interface is not very user-friendly and intuitive and it's hard to find what I'm looking for.
The app also doesn't have enough product information or reviews and occasionally, the products are out of stock or have different prices than what's shown on the app.
While the Kopitiam feature is a welcome convenience for users of the FairPrice app, students, young children and non-tech-savvy seniors will face certain issues.
For example, some may not have smartphones, or don't feel safe linking the app to their bank or credit card details — preferring the stored-value convenience of a physical card instead.
Likewise, the convenience of being able to share a card among family members will be lost. There has also been reports of stall owners being unsure of how to operate the scanner and system breakdowns.
To some stall holders, they see their focus simply to cook your food and serve you — not to dabble with IT gadgets and software!
Despite these obvious grouses, the push towards a whole-of-nation drive to digitalise hasn't been smooth sailing.
Digitalisation is a double-edged sword that has both positive and negative aspects.
While this drive can bring many advantages and opportunities to society, it can also create many challenges and risks that need to be addressed and mitigated.
Therefore, it is important to balance the benefits and costs of digitalisation and to ensure that it is used in a responsible, ethical, and sustainable manner.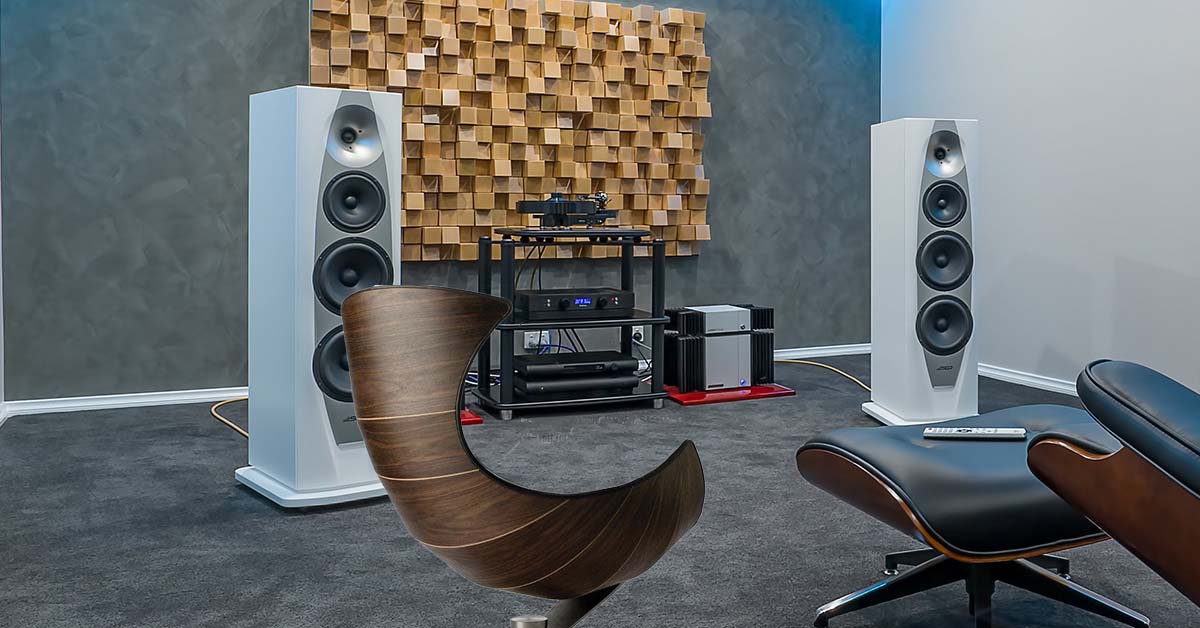 Hi-Fi Or Wi-Fi Your Home?
When it comes to enjoying your music, should you go the conventional route of wiring up your sound system and putting on the vinyl, or opt for wireless freedom?