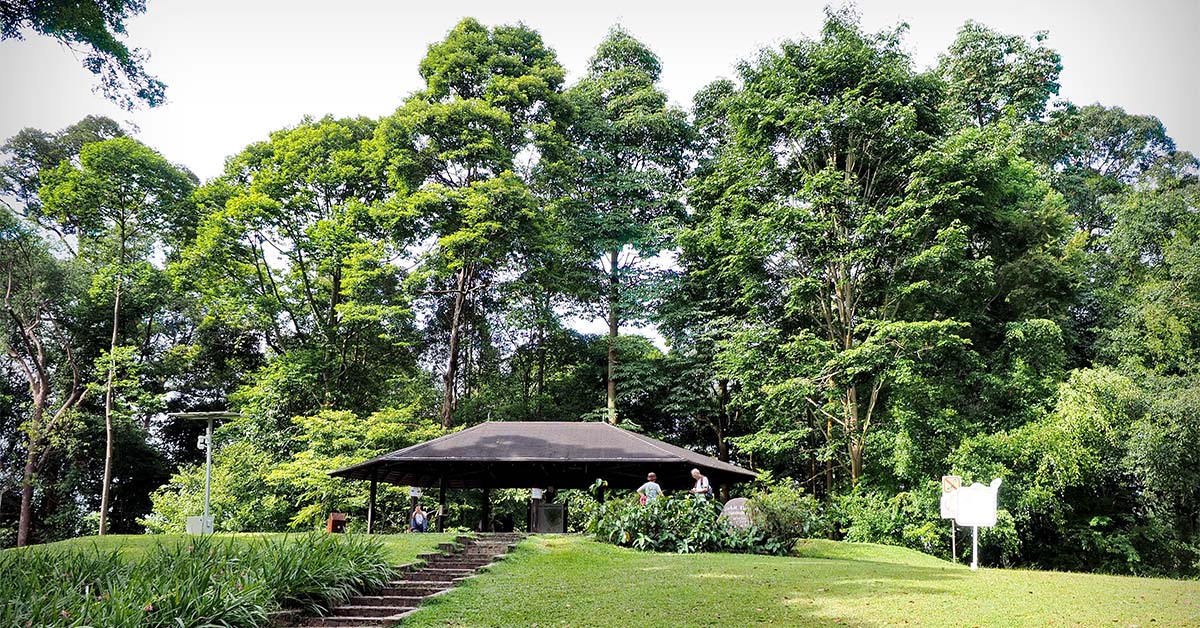 One of the privileges of being a Silver in Singapore is that we can go anywhere in the country for 43 cents, before 7:45am.
So off we go on our public transport trip to Bukit Timah Nature Reserve.
Depending on where you live, you may want to take the MRT or a combination of bus and MRT (it will still be just 43 cents).
Jane and I took the Downtown Line to Beauty World and left the MRT station via Exit B.
If you exit from there, walk along Upper Bukit Timah Road, next to restaurant-lined Cheong Chin Nam Road, look for the overhead pedestrian bridge ahead, cross the bridge, and follow the signs.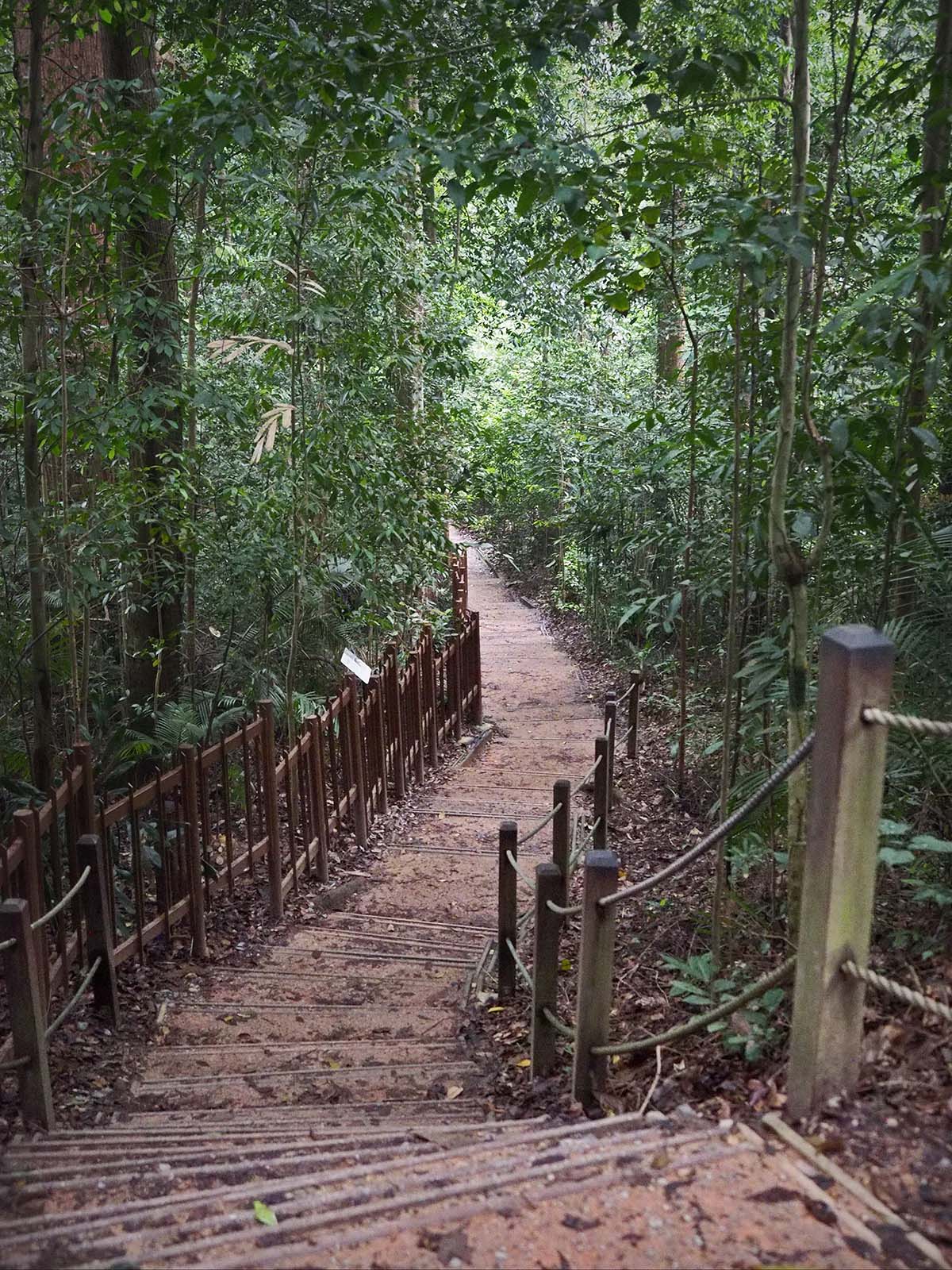 Upon entering the reserve, the atmosphere suddenly changes. It feels more like a virgin jungle in Borneo than anything we're used to in Singapore — perhaps that's because it is, in fact, the largest virgin rainforest land left in Singapore. The magic of Bukit Timah seemed to have been recognised way back in 1883 when it became one of the first forest reserves in Singapore — thank you, Nathaniel Cantley. Most of the other such reserves are gone, but fortunately Bukit Timah has been retained and even became an ASEAN Heritage Park in 2011. For more information, see
Bukit Timah Nature Reserve
It's not only the atmosphere the changes in the reserve: people seem to be a bit different too: I received more than one "good morning" from perfect strangers – not sure if that was because of the early hour, the invigorating setting, or a bit of pity due to the sweat on my brow.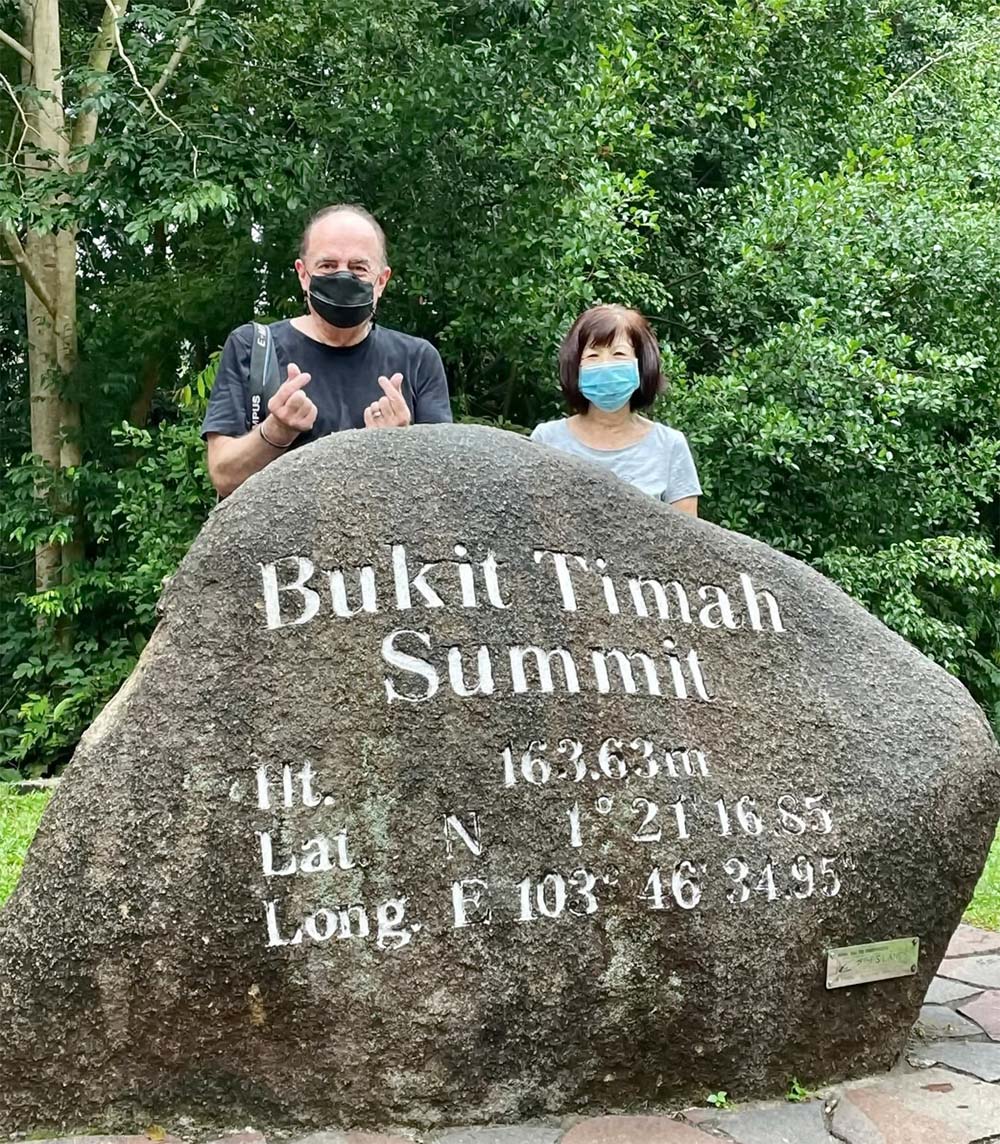 Reaching the summit feels like a well-deserved reward. If you're like me and enjoy sharing pictures of your exploits via Facebook, be sure to take a selfie at the Bukit Timah Summit rock.
Another interesting aspect is that, while the reserve would seem to be a photographer's dream, I only noticed one (very) serious photographer. Most people seem to be there just to soak up the atmosphere and purposefully savour the moment with friends and family.
While there are signs requiring the wearing of masks, almost no one wears masks while walking (or, of course, jogging) in the reserve — it certainly can be deemed to be strenuous exercise. However, when you get to the summit, you should, of course, don your mask, particularly as there are usually quite a few people gathering and talking.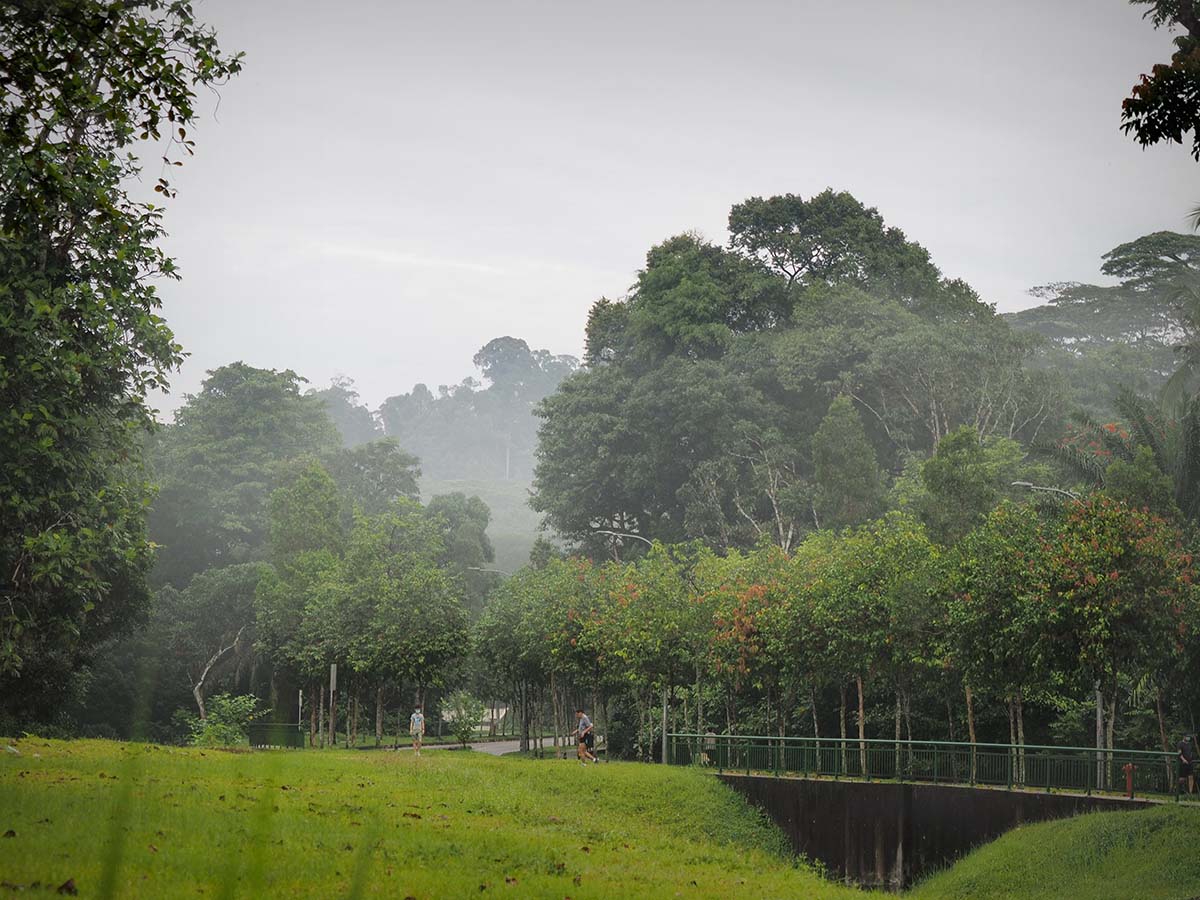 Bukit Timah Nature Reserve is certainly one of our national treasures, and it offers amazing value. It is extremely well-maintained, admission is free, and getting there is so affordable, especially for Silvers. But beyond that, it is the perfect respite from everyday humdrum and tribulations, and an ideal place to stimulate the mind, exercise the body and reconnect with the soul.