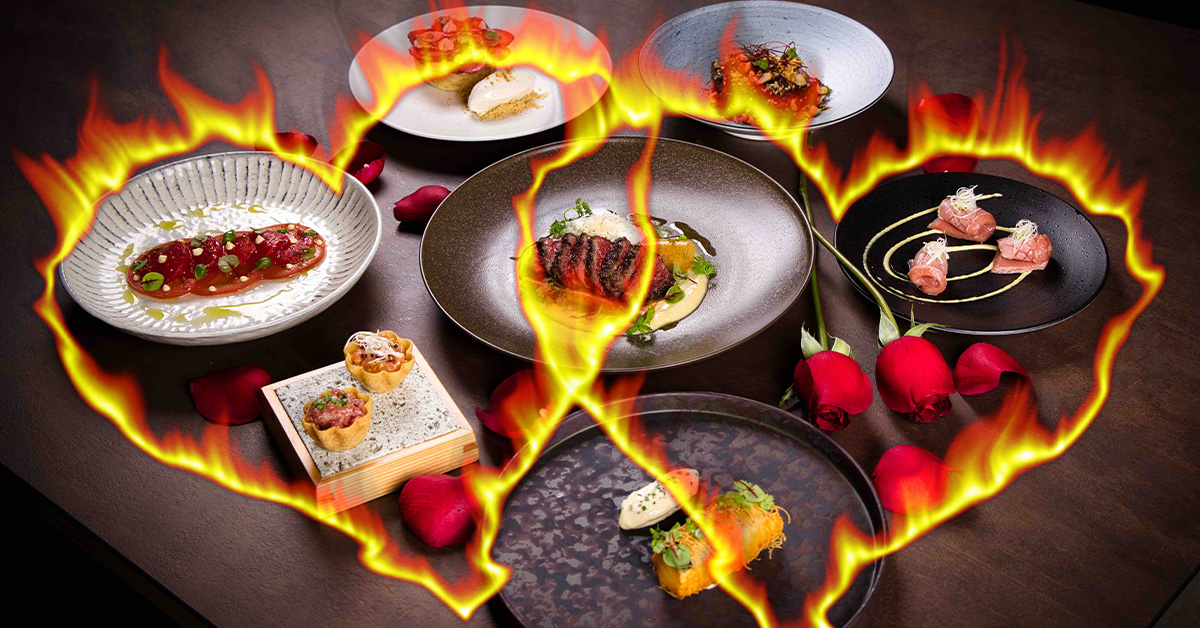 Indulgent set menus for two, a nostalgic return to past dating haunts and convivial meet-ups with makan kakis are some of the ways silvers can celebrate the day of love.
Commemorating Valentine's Day with a candlelit dinner at a fancy restaurant, bouquet of flowers in hand, might seem hackneyed to Silvers after decades of marriage.
But displaying love, affection and commitment to a longtime partner doesn't have to be trite.
It can be done in many ways: With friends, or as a couple; with lavish set menus, or over a plate of a familiar fave char kway teow. Celebrating love can be overt, subtle, and everything in between.
Here is a list of ways to make Valentine's Day 2023 special for you and your significant other.
1. Romantic getaway by the sea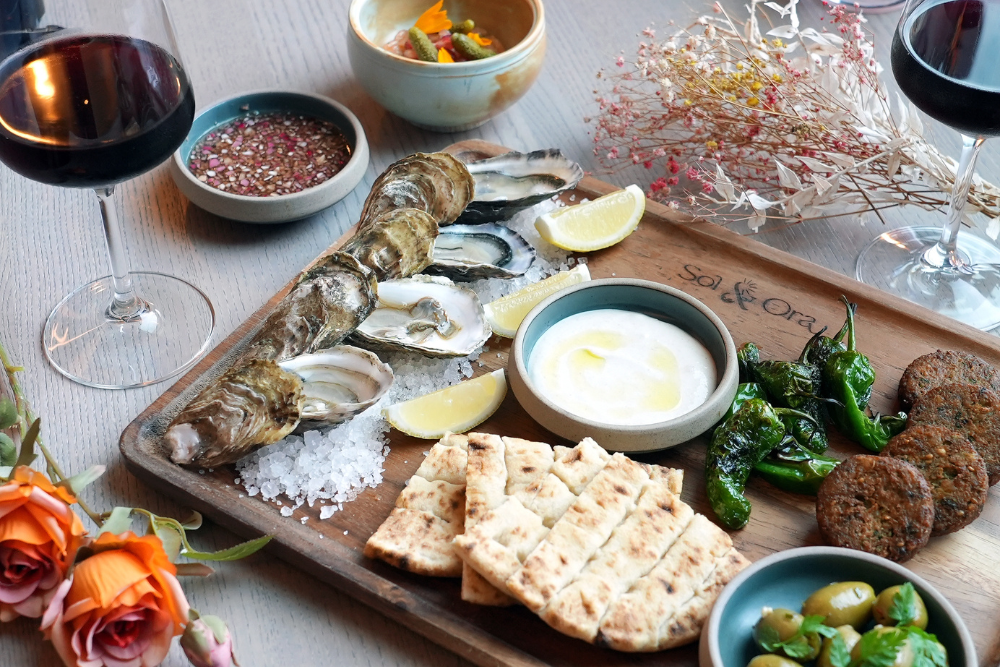 Have a romantic tete-a-tete with your partner over Latin-Mediterranean delights at
Sol & Ora
, located on the rooftop of The Outpost Hotel in Sentosa.
The three-course Valentine's Day dinner menu ($98++ per person, inclusive of a glass of prosecco or rosé by the pool) is a showcase of flavours from France, Italy, Spain and Greece. The meal begins with a Petite Mezza Platter featuring fresh oysters, falafels, Norwegian salmon tartare and more, before graduating to a hearty spread of wood-fired Australian Wagyu flank, roast octopus and pan-seared barramundi. A heart-shaped White Chocolate & Rose Mousse provides a sweet end to the evening.
The menu is available on February 10, 11, 12 and 14. Additionally, diners may choose to dine al fresco for an unmatched view of the sea (only on Valentine's Day; subject to availability).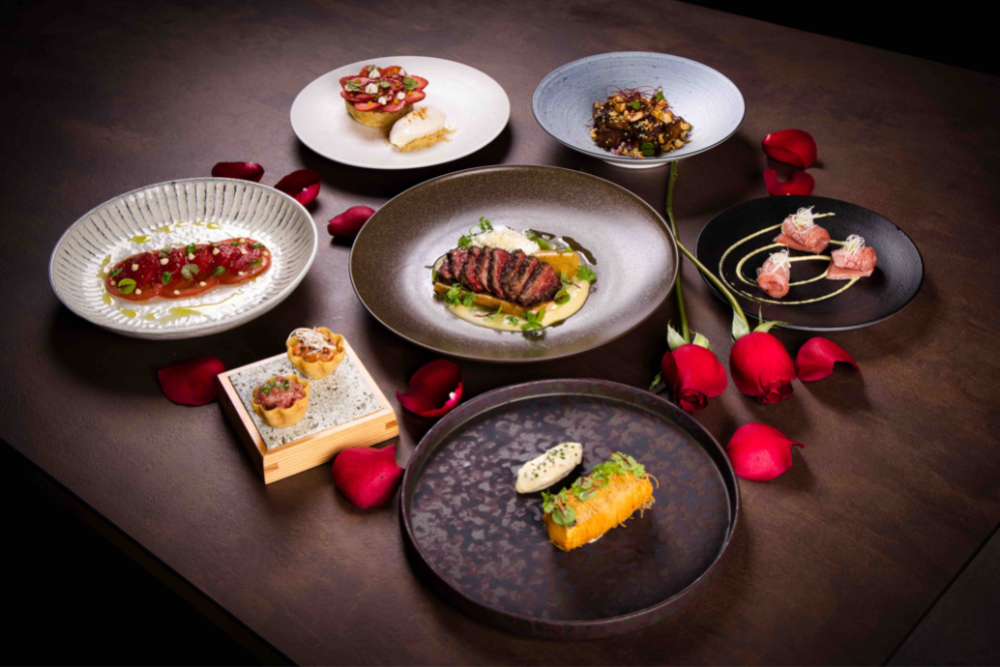 Wagatomo, a mod-Japanese restaurant helmed by chef Tomoyuki Kiga of butchery and sando joint Gyu San, delivers a seven-course Valentine's Day menu ($98++ per person) centred around the concept of 'the perfect match'.
Much like how two halves of a relationship are expected to be perfectly compatible — though most of us would know this is rarely the case — the ingredients in each of its seven courses are designed to harmoniously complement one another in taste or texture.
Expect a meal that'll leave you satisfied — but not stuffed — progressing through bite-sized pairings like sashimi tartlets stuffed with spicy tuna and beef tartare sweetened with yakiniku sauce; tuna tataki with spring onion and wasabi cream; and a Japanese-accented take on fish and chips featuring white fish wrapped in Middle Eastern kataifi pastry and served with a house-made tartar sauce.
The Valentine's Day menu is available until February 18.
If two's company, and three's a crowd, what about four or five?
Celebrations of love needn't be confined to just a couple, as convivial get-togethers with old friends can be just as rewarding.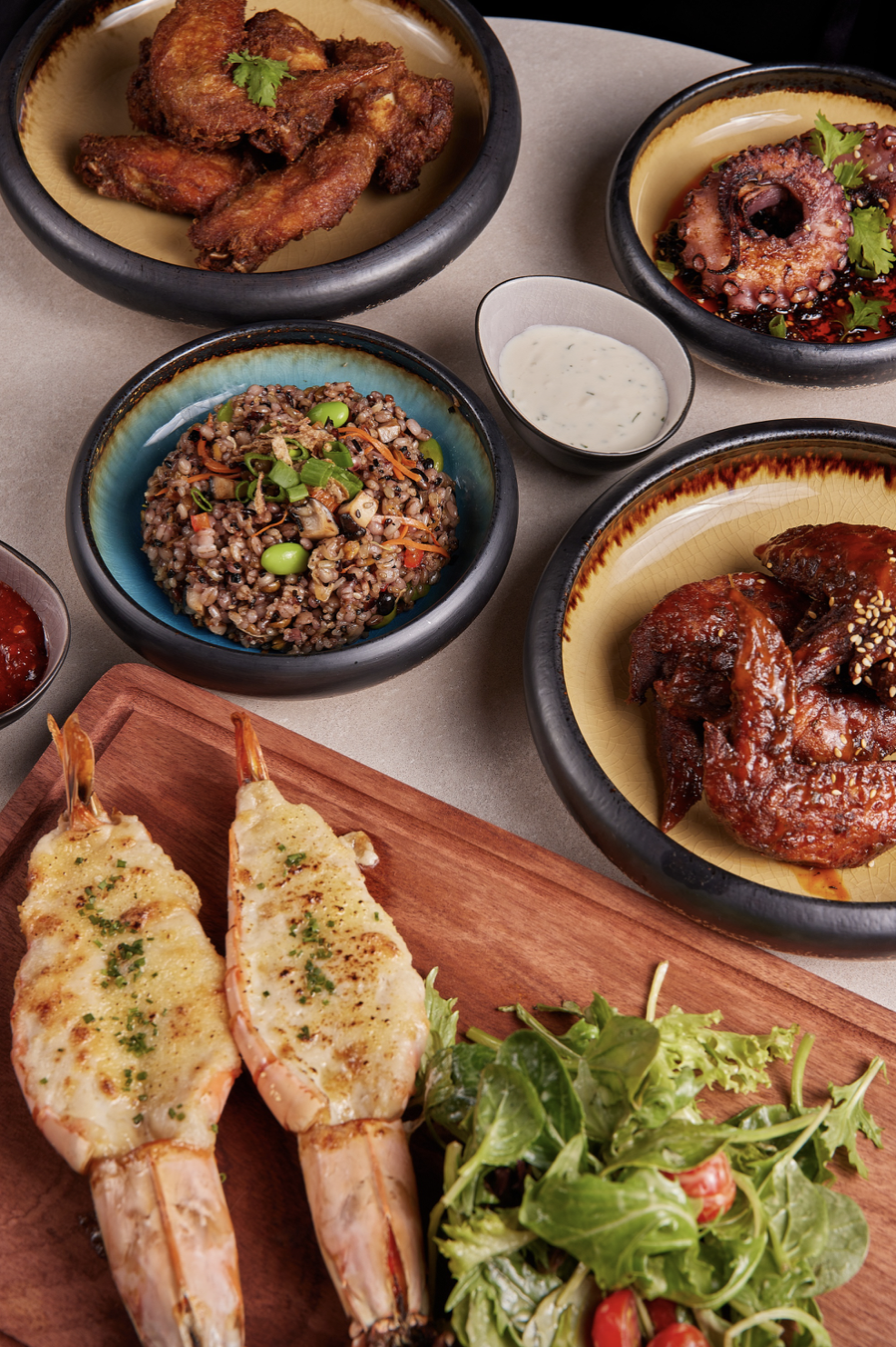 Consider gastro-bar Binary in Palais Renaissance as a gathering point. It offers both an Asian and Western version of every dish — think chicken wings ($18++) cooked a la local nasi lemak, or as American-style buffalo wings — with a hefty discount on Valetine's Day in the spirit of love.
Other menu highlights include Octopus ($28++) cooked with lao gan ma chilli crisp, or in pesto alla Genovese and grilled Iberico Pluma ($38), either seasoned with Korean gochujang or served with an Argentinian chimichurri. Expect a weighty beverage programme too, with craft beer, cocktails and plenty of other libations.
4. High tea in the afternoon
One of the benefits of being a Silver is flexibility — in this case, the flexibility of celebrating Valentine's Day whenever, especially when it falls on a weekday. Wildseed Cafe, which has two outlets tucked away in Seletar and Telok Blangah Hill Park, is offering a Valentine's Day High Tea Set at $68++ for two, available for the entire month of February.
Diners who opt to dine at their Telok Blangah branch, situated within the colonial beauty of The Alkaff Mansion, will be able to elevate the romance by pairing the petite pastries with a mini-bottle of Moet bubbly ($30++).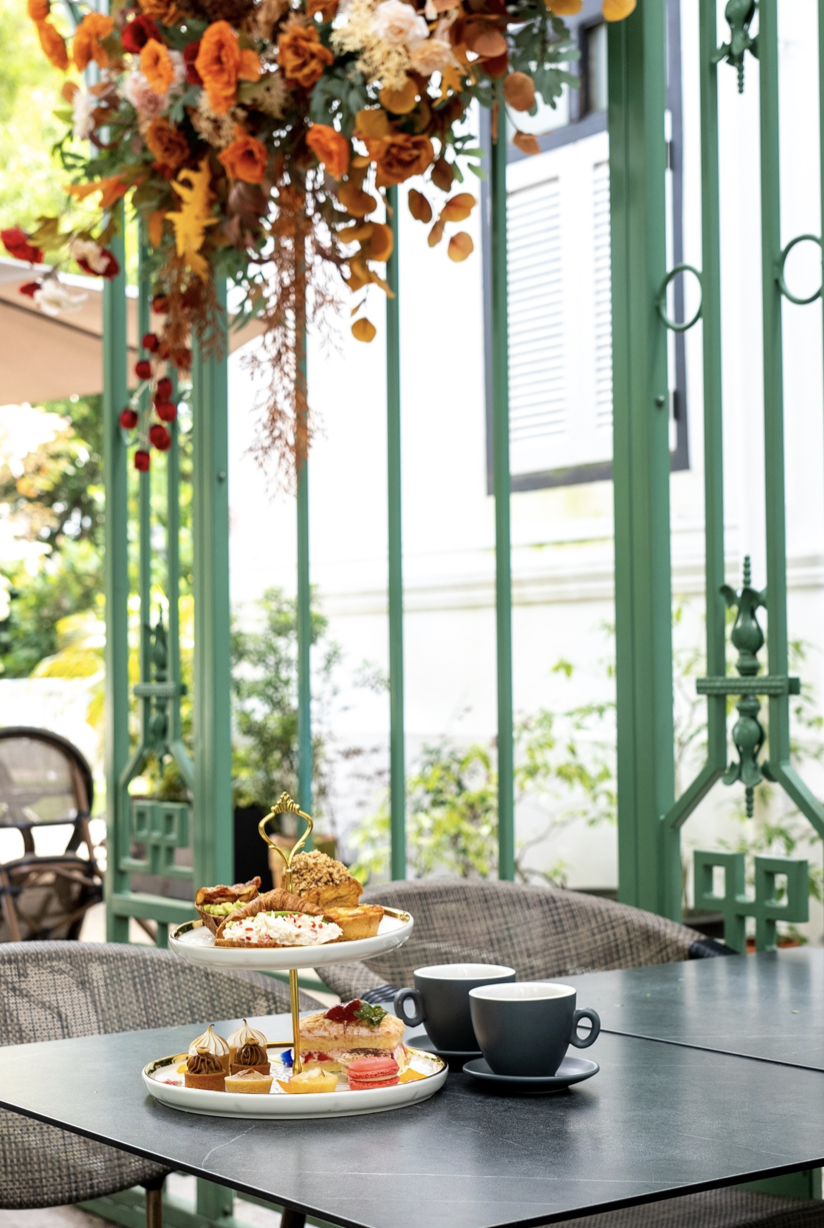 5. Do away with the set menu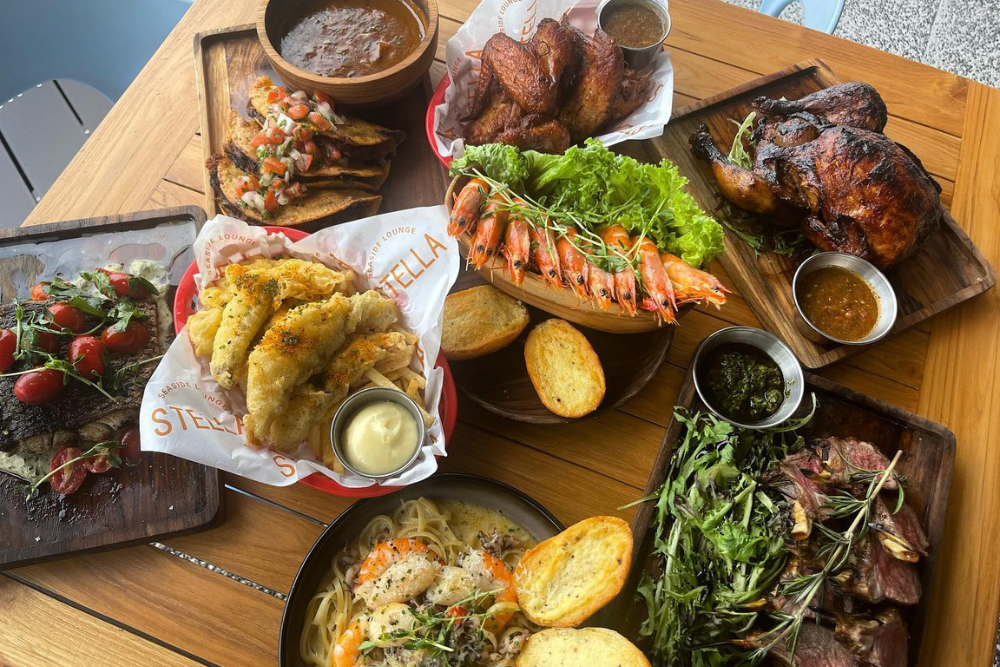 Alternatively, couples can choose to forego the often-pricey Valentine's Day set menu. This opens up more affordable locales, like the picturesque Stella Seaside Lounge along Changi Beach.
Apart from an excellent view of the Singapore Straits from the tables on the restaurant's seaside deck, it also boasts an inclusive — and wallet-friendly — menu that caters to those who require gluten-free, dairy-free and vegetarian-friendly diets. Appetisers start at just $8++ for a bowl of Triple Mushroom Soup, with many plates — like the Seafood Linguine, Birria Beef Tacos and Smashed Beef Burger — costing in the region of $20++. A full meal for two, with dessert, should set you back around $80.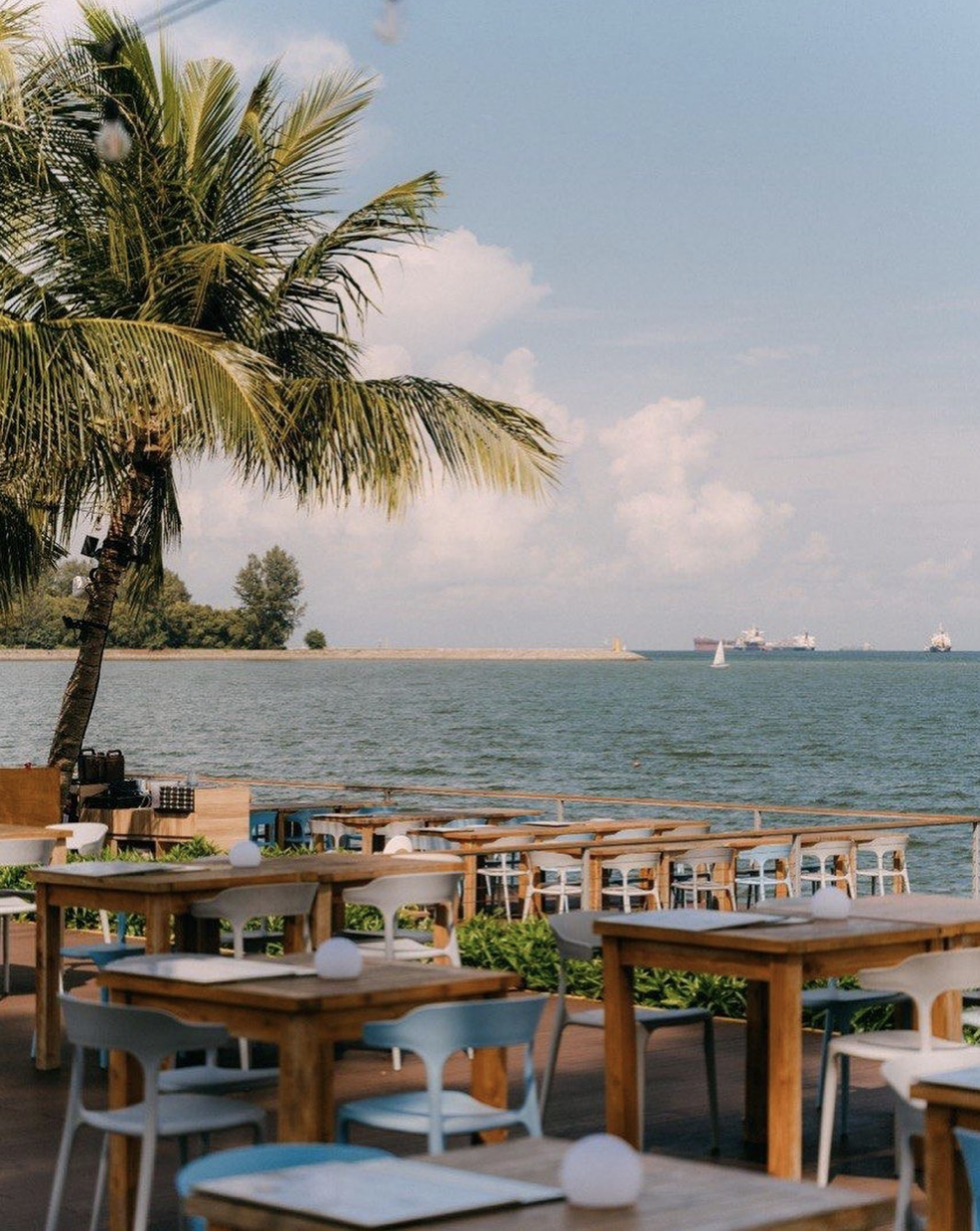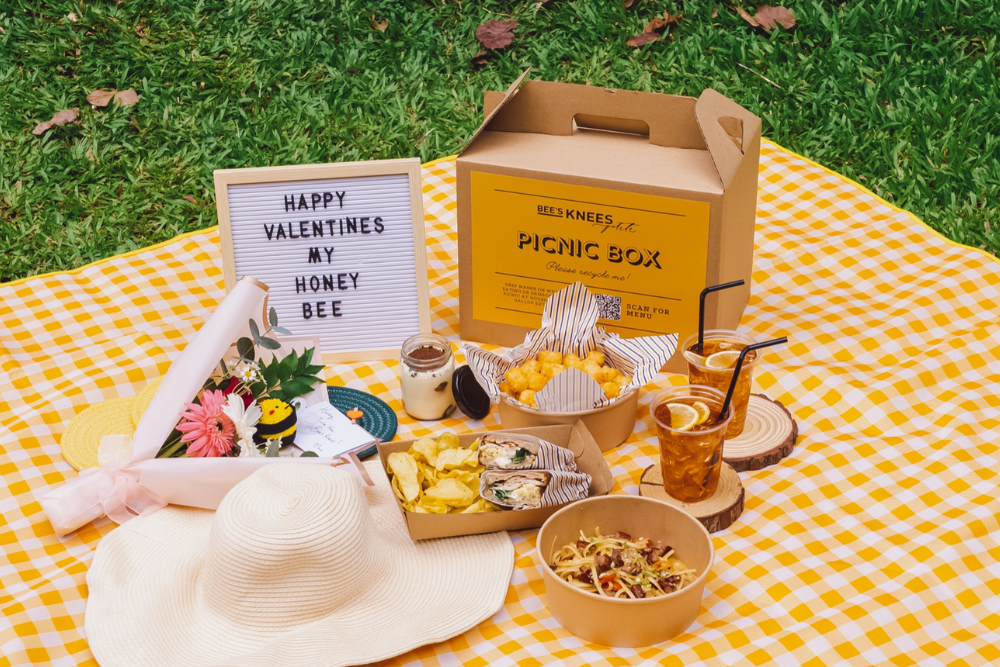 Another option for Silvers fond of the outdoors: a romantic picnic in the bucolic greenery of the Singapore Botanic Gardens, while munching on pastas, salads or sandwiches courtesy of Bee's Knees at The Garage.
The cafe's Valentine's Day Picnic Buzz-ket ($129++) also comes with a picnic mat, foldable table, battery-operated candlelight and cushions. It comes with a flower bouquet too, just in case you've forgotten to make arrangements (we won't tell).
The basket is available for reservation from February 10 to 14.
7. Revisiting favourite hawker haunts
Sometimes, a romantic gesture can be as simple as a trip down memory lane.
Case in point: Planning a visit to an old hawker favourite that you and your partner frequented in your earlier dating days when, potentially, budgets were a little tighter.
Take it a step further by recreating a previous date from years past in its entirety, especially revisiting past dating haunts.
Expect familiar flavours and nostalgia-ridden conversation with this budget-friendly way of celebrating Valentine's Day 2023.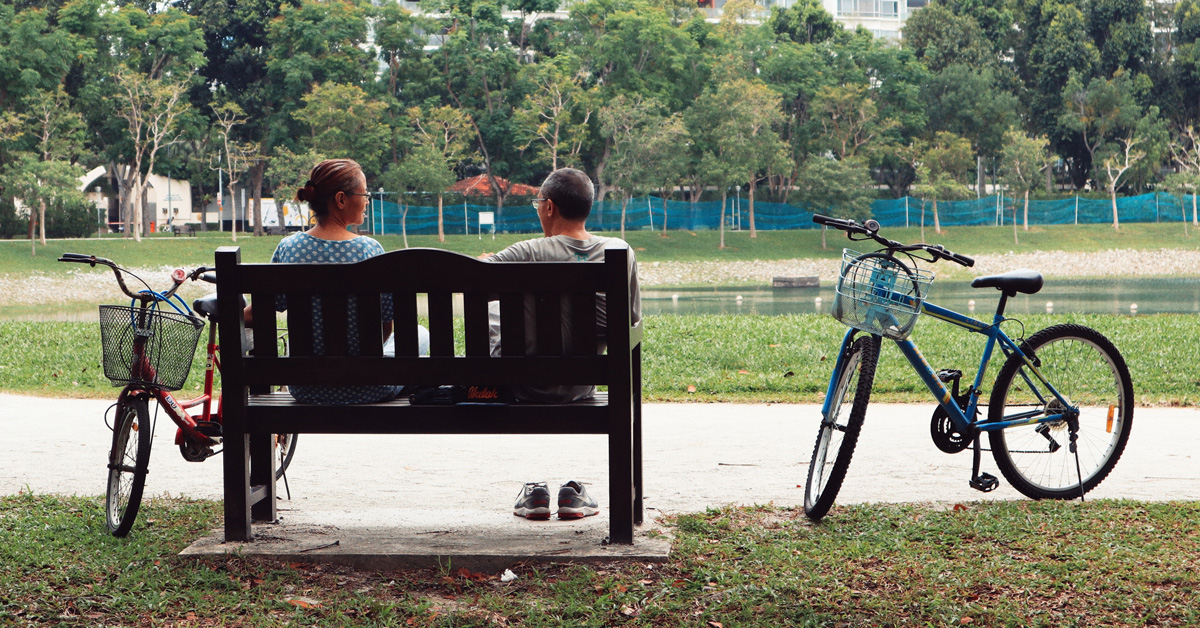 Save the Date
Your old dating haunts may be long gone, but here's how you can continue keeping the spark alive.