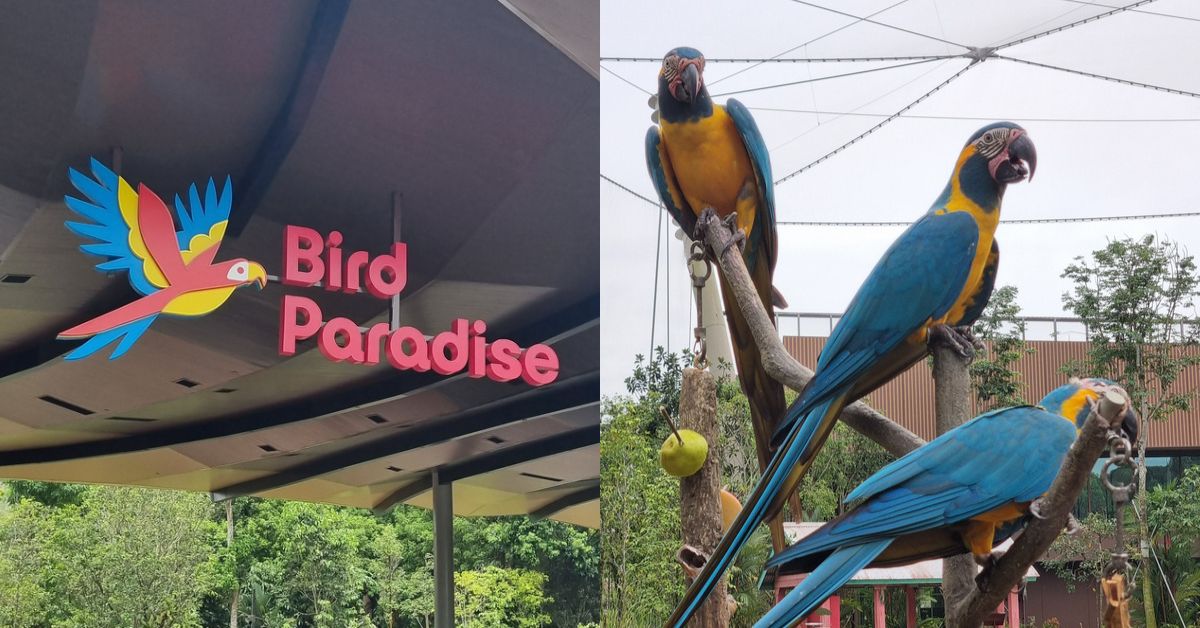 Mark your calendars:
Mandai's newest wildlife park,
Bird Paradise
, will be soft opening on 8 May with major discounts for silvers above the age of 60.
The successor to the well-loved Jurong Bird Park is much more than a chirp off the old block as it couples expansive walk-through aviaries, keeper-led educational experiences and intimate behind-the-scenes tours with free-entry hangout spots and a slew of F&B options.
These attractions are spread throughout the 17-hectare park and the nearby lifestyle hub Mandai Wildlife West.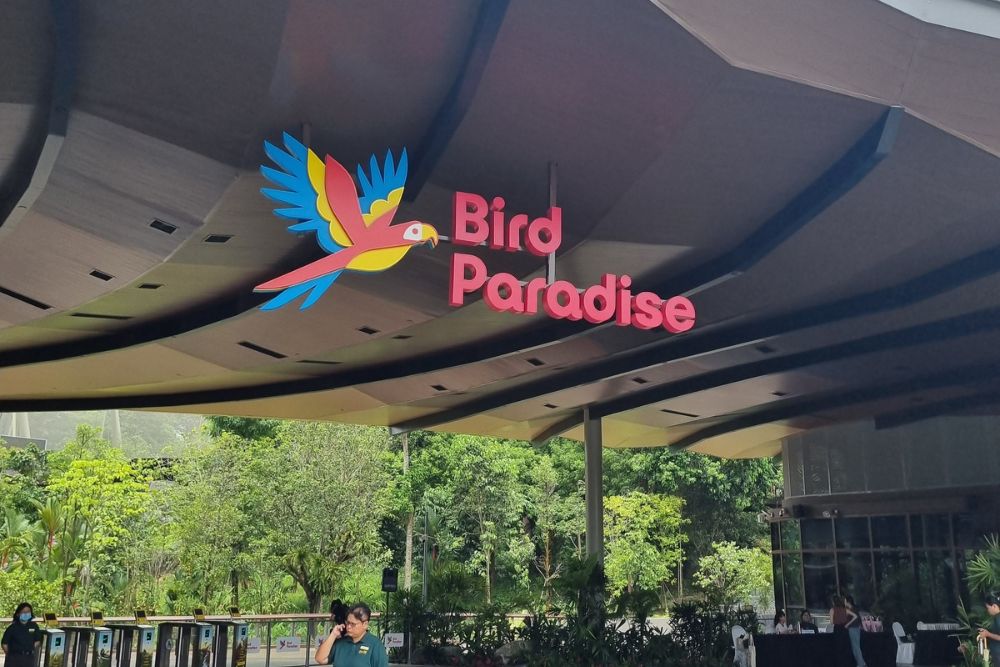 Immersive walk-through aviaries
Be prepared for plenty of walking on gentle slopes — especially within Bird Paradise's eight walk-through aviaries, done up to reflect the diverse natural biomes of its 3,500 avian residents.
Think Bali-style rice paddy terraces, foliage-packed African rainforests and the South American wetlands, complete with a magnificent 20m-waterfall.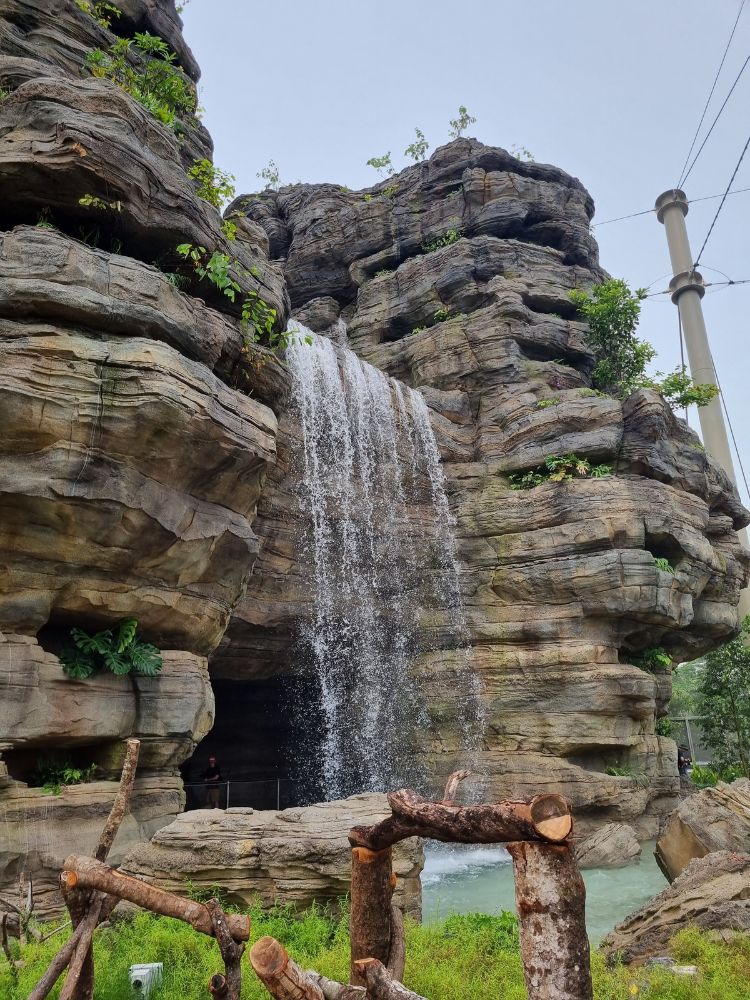 The attention to detail in decorating the exhibits with natural flora creates an immersive experience for guests, who might feel like they're being whisked into another part of the world when moving from aviary to aviary.
The roomy environments also allow our feathered friends to fly in larger flocks while interacting with other species, says Dr Luis Neves, vice president of animal care at Mandai Wildlife Group. This promotes behavioural diversity and bird quality of life, he adds.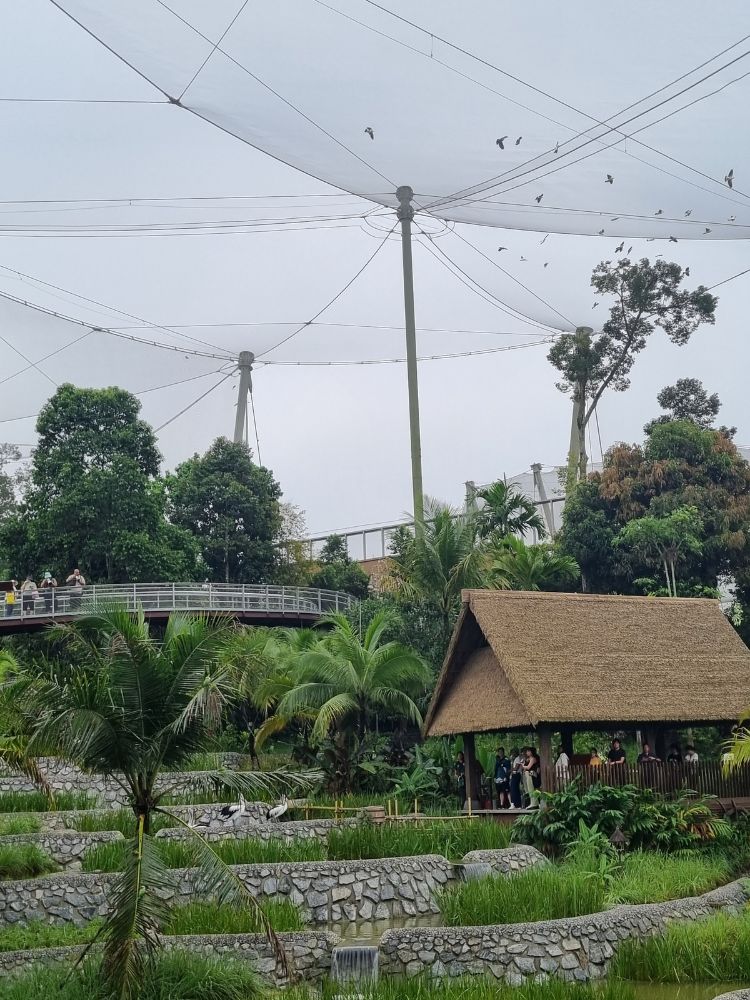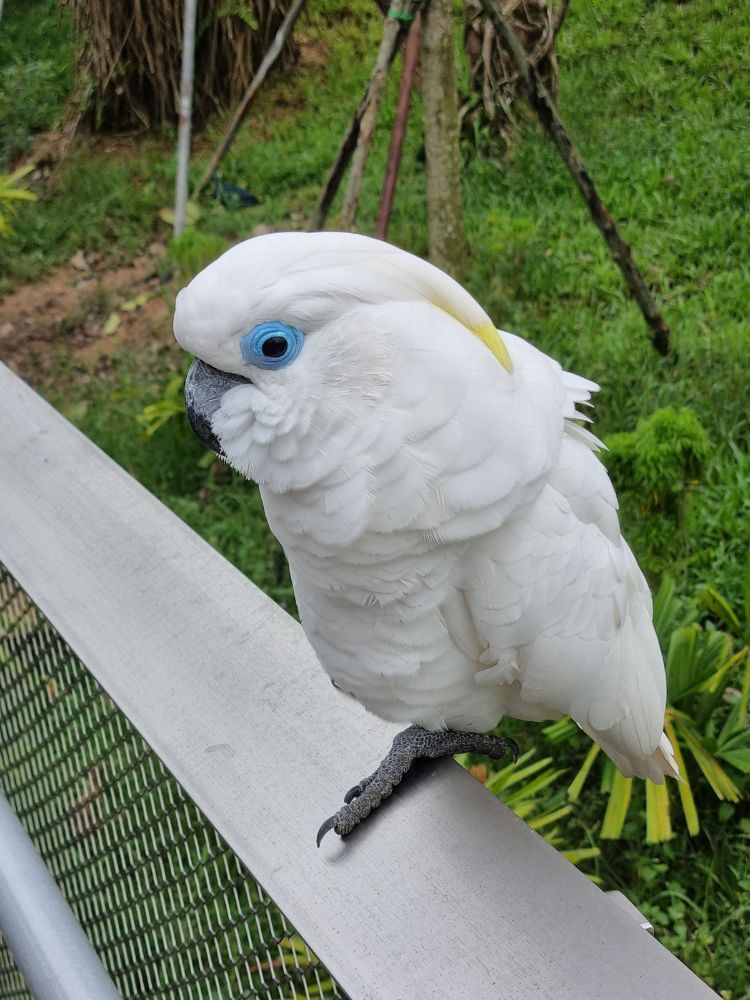 Speaking of interspecies interaction, expect to get up close and personal with friendly birds as you walk through the aviaries — some will even land on you if you stand still long enough.
Aside from walk-through aviaries, there are also a multi-level penguin habitat for visitors to get a peek at the magnificent birds' underwater lives, along with a zone specifically for birds of high conservation value.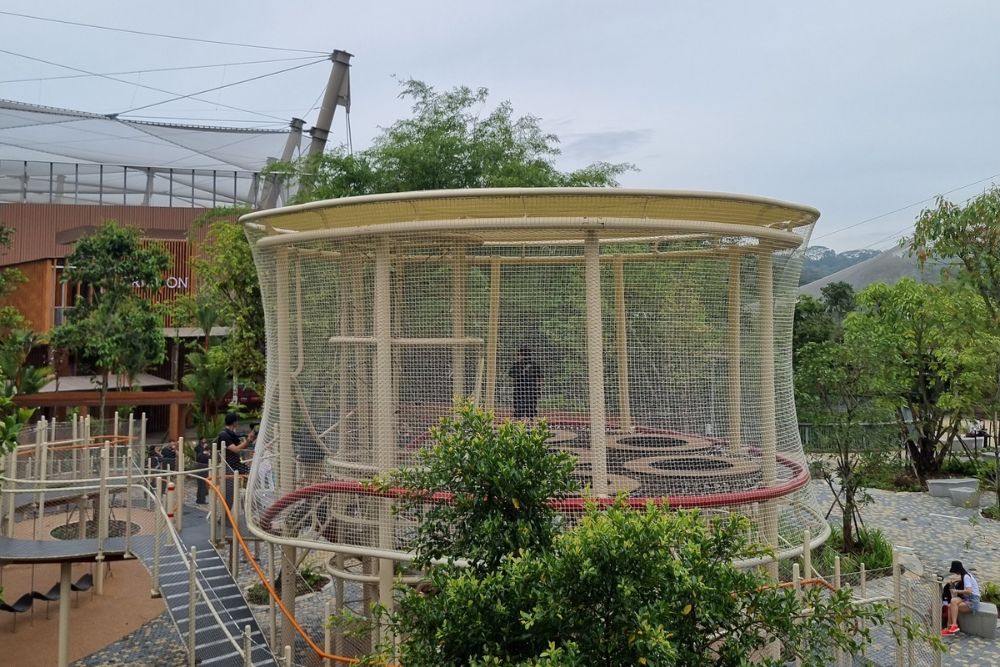 Guests can also look forward to keeper-led experiences like bird feedings, animal shows and backstage tours of research labs.
Some of these are free on a first-come-first-served basis, while other more-exclusive tours can cost as much as $400 for a group of eight (more details
here
).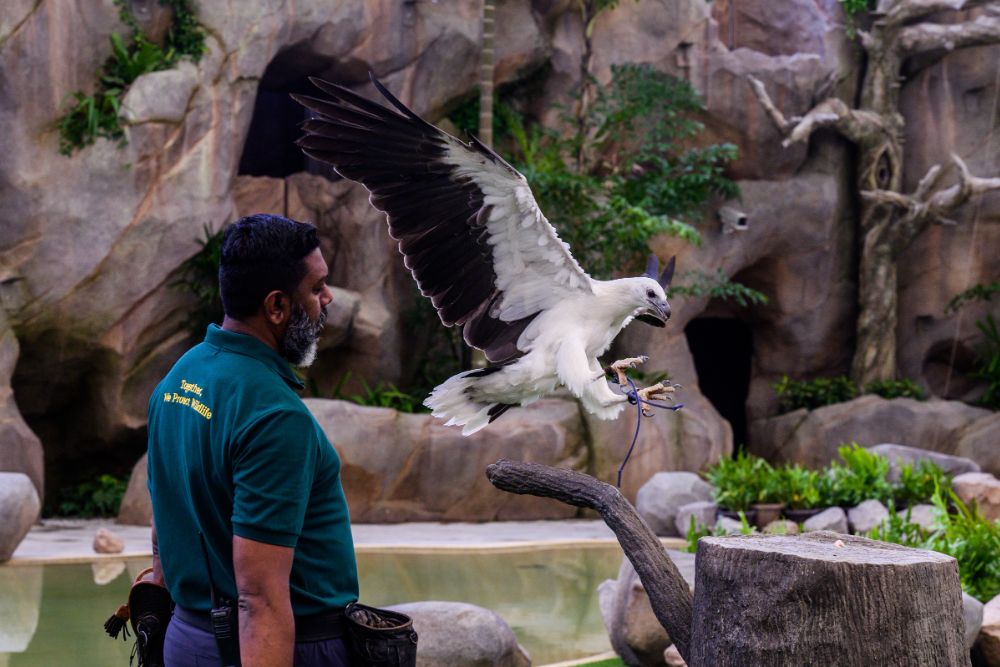 It offers a wayfinding function for the new bird park that will eventually be rolled out to the other wildlife parks, and will include other functionalities like purchasing tickets and checking attraction schedules.
Though traversing suspension bridges that stretch into dense forest canopies can get tiring — especially in the muggy Singaporean weather — there are ample rest areas like shaded benches dotted around the park and its aviaries if you need to ease your bird-en.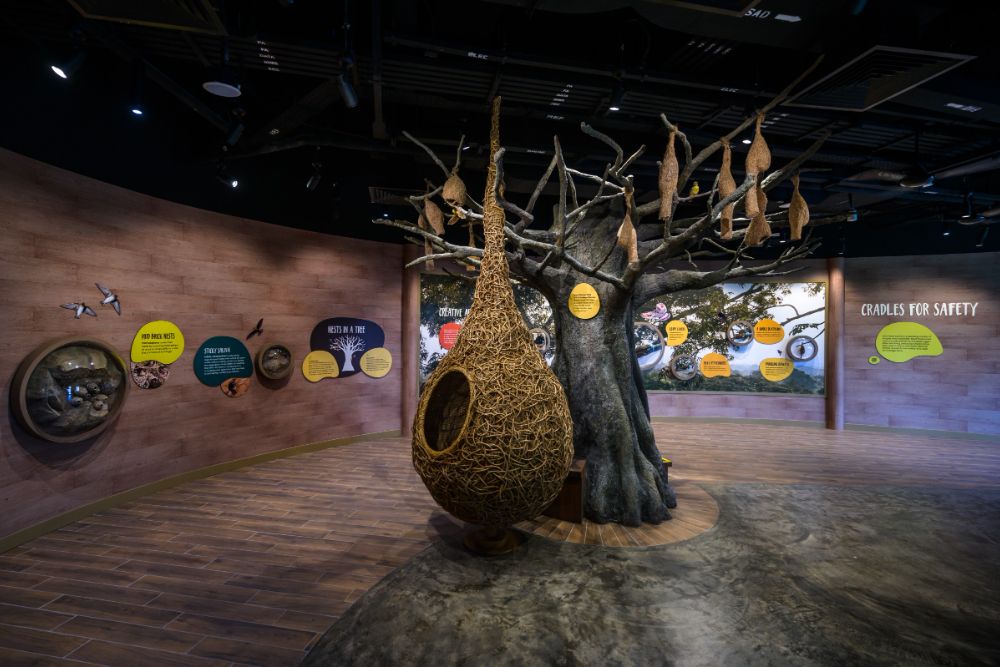 The aviary entrances and exits are especially great lay-bys, as they're air-conditioned and packed with bird-related trivia and interactive experiences while you cool off.
You can also seek respite at in-park eateries like the Crimson Restaurant, featuring a menu curated by silver celebrity chef Eric Teo, alongside other casual options like Bird Bakery and Egg Splash Cafe, serving up bird-shaped and egg-inspired bites, respectively.
The penguin exhibit offers two dining experiences — a laid-back Penguin Cove Cafe facing the penguins' beach level, and an undersea restaurant.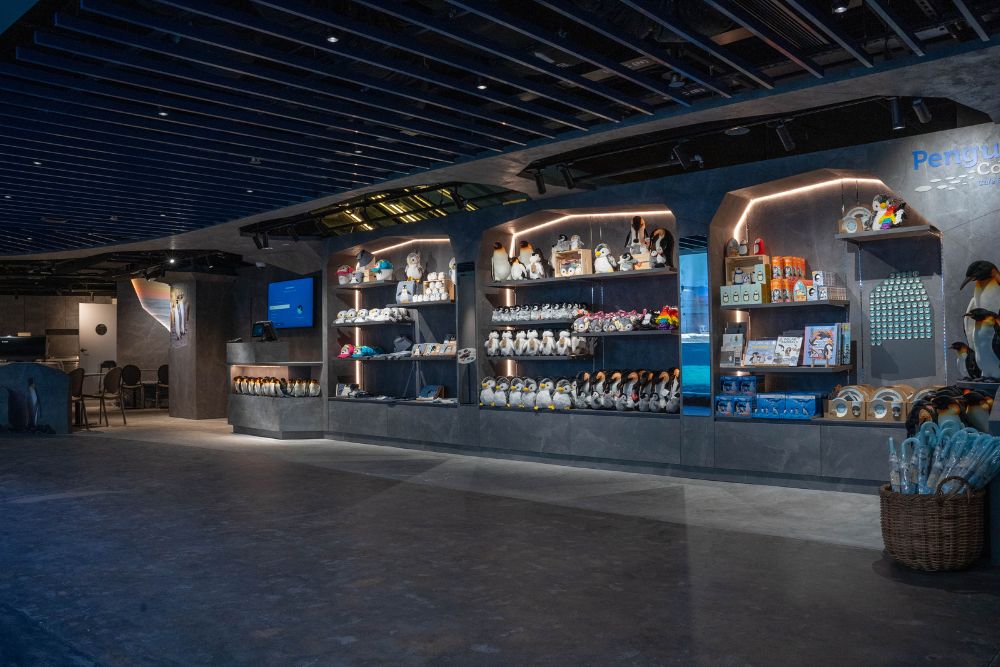 Otherwise, there are several familiar food options situated right outside Bird Paradise at Mandai Wildlife West, including Starbucks, A&W and Han's Union.
Gelato lovers will be pleased to find a new cafe outlet of Birds of Paradise (not to be confused with the park's name, Bird Paradise), which complements its signature gelato and freshly made thyme-infused cones with a new menu of plant-based sandwiches.
It will also be offering an outlet-exclusive mint and cucumber sorbet.
The park is accessible via car or a $1 bus ride from Khatib MRT Station every 15 minutes (more info
here
). For transport within the park, there is a
free shuttle
that ferries you from the entrance to the heart of the park, or vice versa.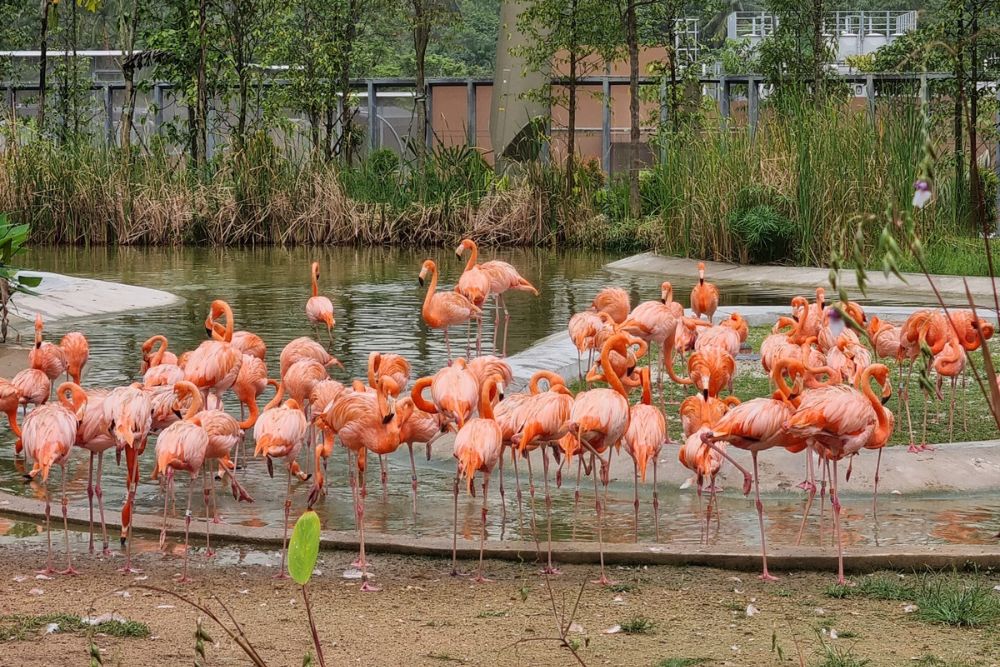 Tickets
are available now at $20 for seniors aged 60 and above. There is a $10 discount for other visitors during Bird Paradise's soft launch period from 8 to 26 May: adults pay $38 (instead of $48) while children aged three to 12 pay $23 (down from $33).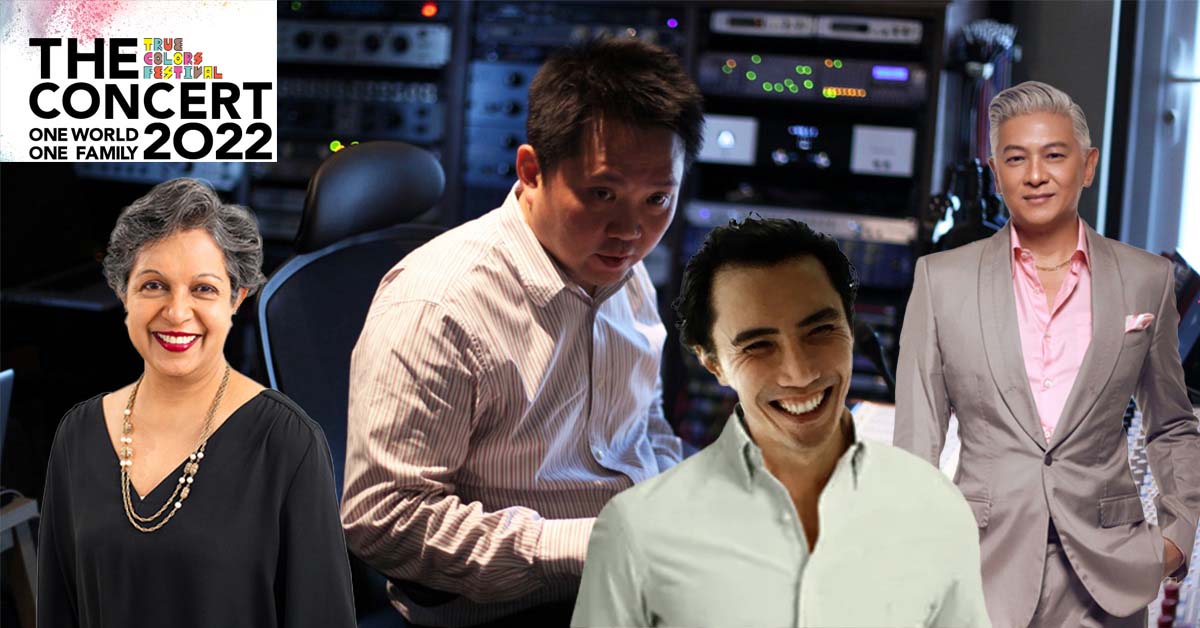 A Global Festival of Talent
True Colors Festival THE CONCERT 2022 brings together artistes with disabilities in a live concert that will be livestreamed globally. Presented by The Nippon Foundation, the organizing team is made up of some veteran members of Singapore's creative community.