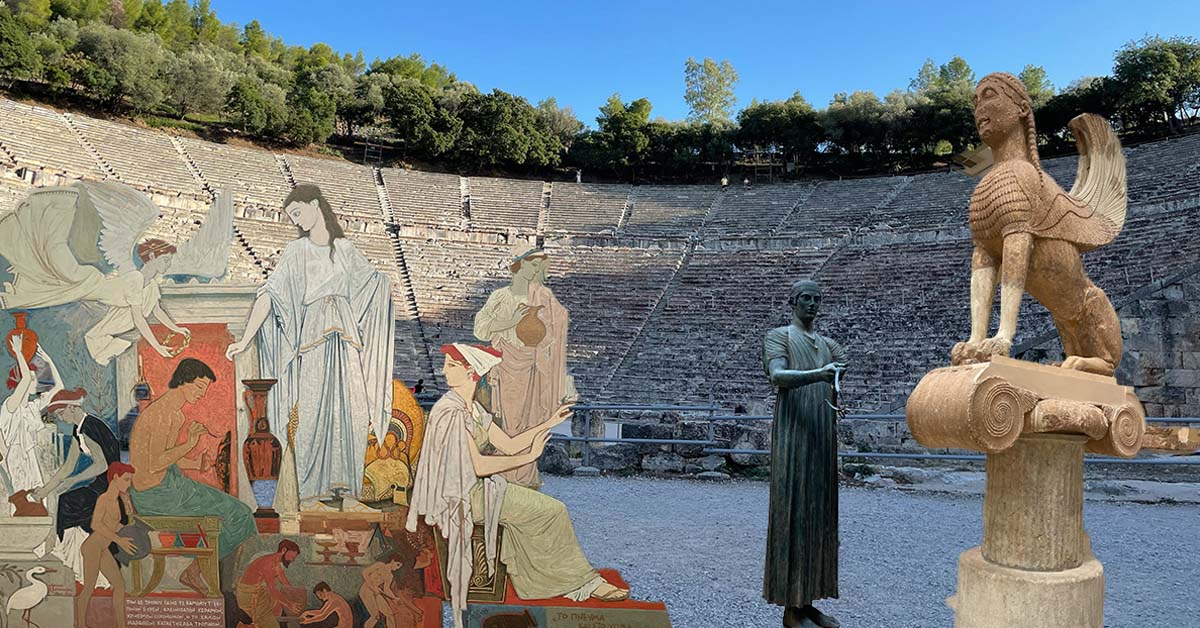 Greece has been on my bucket list for over four years.
Those stunning shots of Santorini, each time I looked through TripAdvisor, kept beckoning me.
Then, as the euro exchange rate lowered in my favour, and I had more free time for travel, I acted on it, and decided to tick Greece off my bucket list.
What I got from my trip was much more than what I'd expected.
Besides the architectural sights like the UNESCO heritage sites of Acropolis or the Ancient Corinth Canal, I was impressed by how much Greece has influenced the modern world.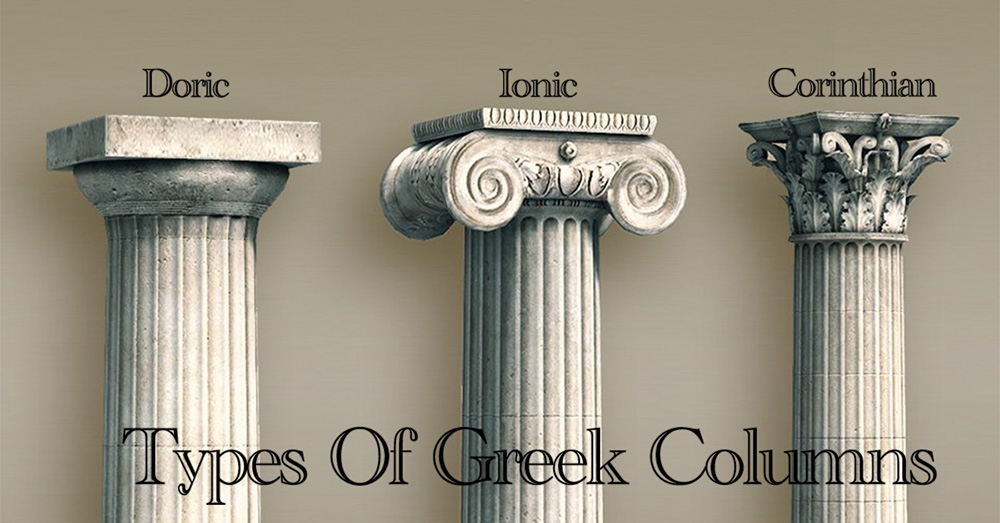 In architecture, there are the Doric, Ionic and Corinthian columns. Greece played a big role in medicine. And how can you ignore the Olympic games and Mathematical concepts like 'pi'.
At many levels, Greece exceeded my expectations.
Scooting Across To Greece
The Scoot direct flight took us to the Greek capital, Athens, in 11 hours; much quicker than any other airline out of Singapore.
A new pair of Sony noise cancelling headphones helped drown out the unwanted cabin noises, and made all the difference; I could catch five hours of shut-eye to wake up well-rested in Athens, at 9am.
The only downside with a Scoot flight is that you have to bring your own entertainment, be it a book, or an iPad (remember to download shows or books you'd like to read).
Athens is one of the world's oldest cities, with its roots stretching back to somewhere between the 11th and 7th millennia BC. It is the birthplace of democracy and home to many significant philosophers like Socrates, Plato and Aristotle.
There are two must-see's: the
Parthenon
, a temple of the Doric order, which is at the Acropolis, and the
National Archaeological Museum
, which houses the world's largest collection of ancient Greek antiquities.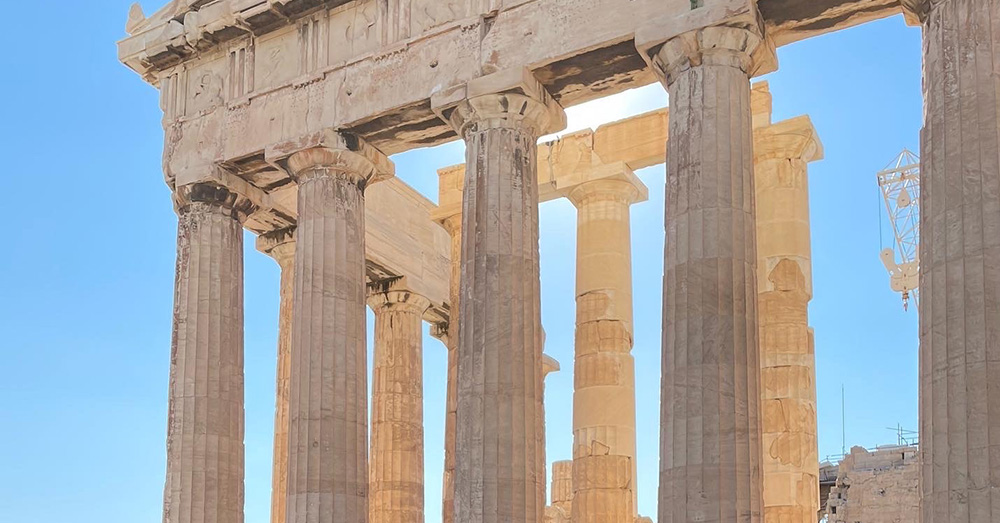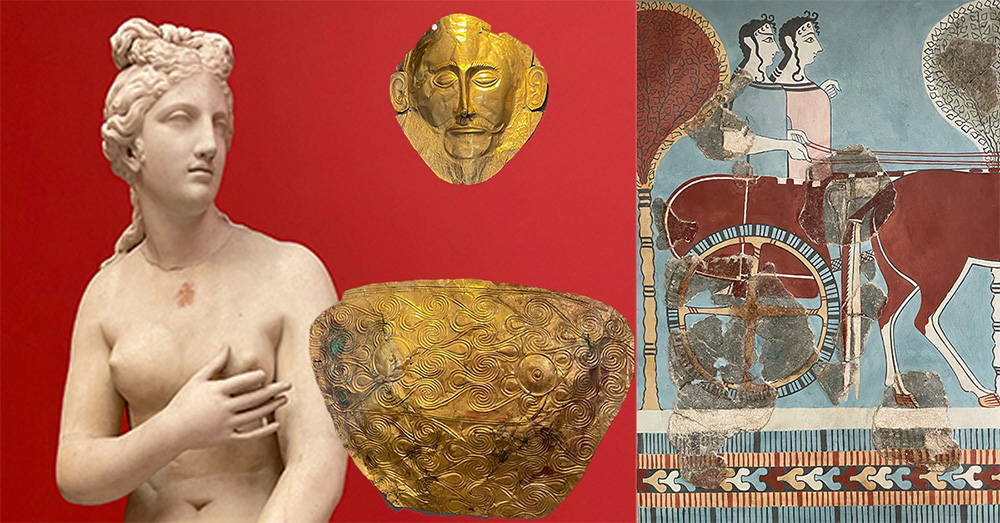 I found it fascinating that a lot of our language has root words from the Greek language.
For instance: Acro-polis has two root words.
The National Archaeological Museum in Greece was built in 1866, and its collections date back to Bronze and Neolithic Ages. It captures many of the political changes of Greece including its conquests by the Romans, Byzantine and the Ottomans.
Some of the collections that impressed me were the prehistoric gold masks of the kings (1500BC), frescoes from the Bronze Age and sculptures.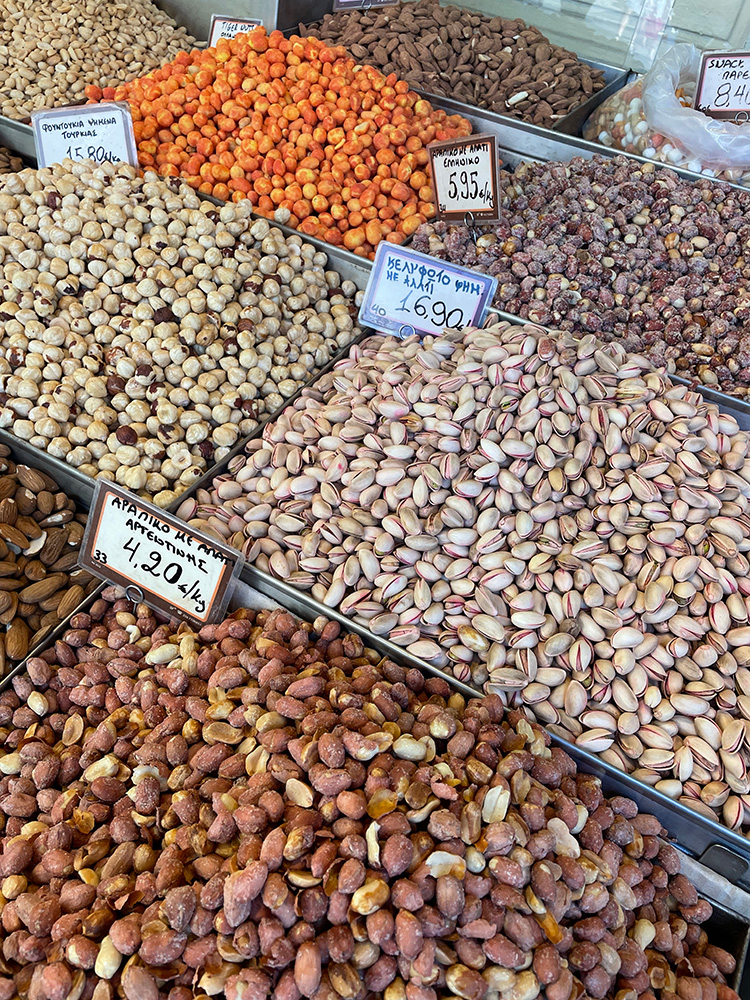 We also visited the markets:
Monastiraki flea market
with little shops selling handicrafts and antiques; the Varvakeios markets with meat carcases and seafood; Plaka the oldest section of Athens known for its nuts, olives and tourist knick-knacks.
As I was there on a Sunday, I was advised by a hotel staff to see the changing of the guards at 11am, in front of Parliament and the Tomb of the Unknown Soldier.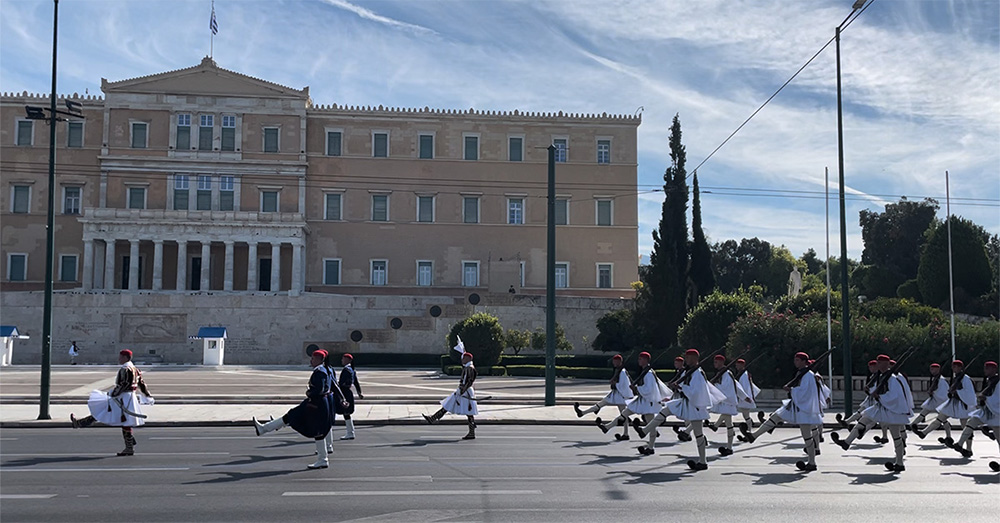 The ceremony is quite unlike anything I've ever seen as the uniforms with scarf-like pleated sleeves and shoes with pom-poms, are apparently handmade.
The march is unusual, and hearsay has it that the soldiers were told to make a loud sound by the King historically so that those buried could hear the noise.
No holiday is complete without checking out the country's fashion and retail brands, and if you want to be near your hotel to drop off some of the "goods" , I would recommend staying at the main shopping belt which is the Ermou district.
It's a pity that our retailers have yet to give the Greek brands the recognition that they deserve: Korres for hair and body products, BSB, Ella, B-One for fashion, and the Attica department store in this area.
The cost of living in Athens is relatively low, compared to Singapore. We had restaurant meals for about S$10 per person and taxi rides cost about S$8 for a 15-minute journey.
The good news about this stage of life is that we have more time to delve into places that we're visiting, rather than trying to pack as much as we can into a short period of time.
Our group of four friends planned two day-trips: One to Delphi and the other to Corinth.
Delphi is about a three-hour drive out of Athens. We booked a private tour for S$600, which comes with driver/guide and an air-conditioned Mercedes-Benz van that seats up to seven.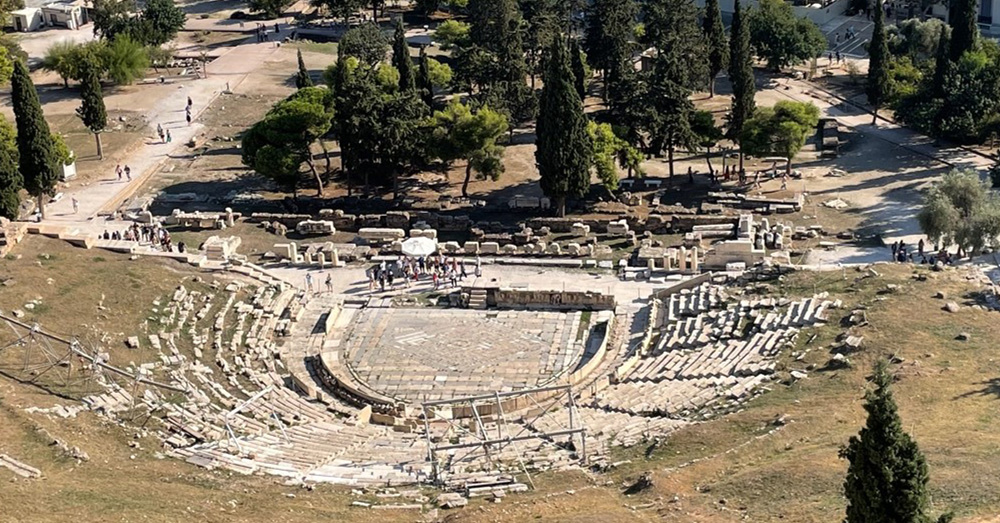 Once regarded as the centre of the world, Delphi's history dates back to 4000BC, the Neolithic period. The Greeks believed that it was the sanctuary of their gods amongst whom were Apollo, Artemis, Poseidon, Dionysus, Hermes and Zeus.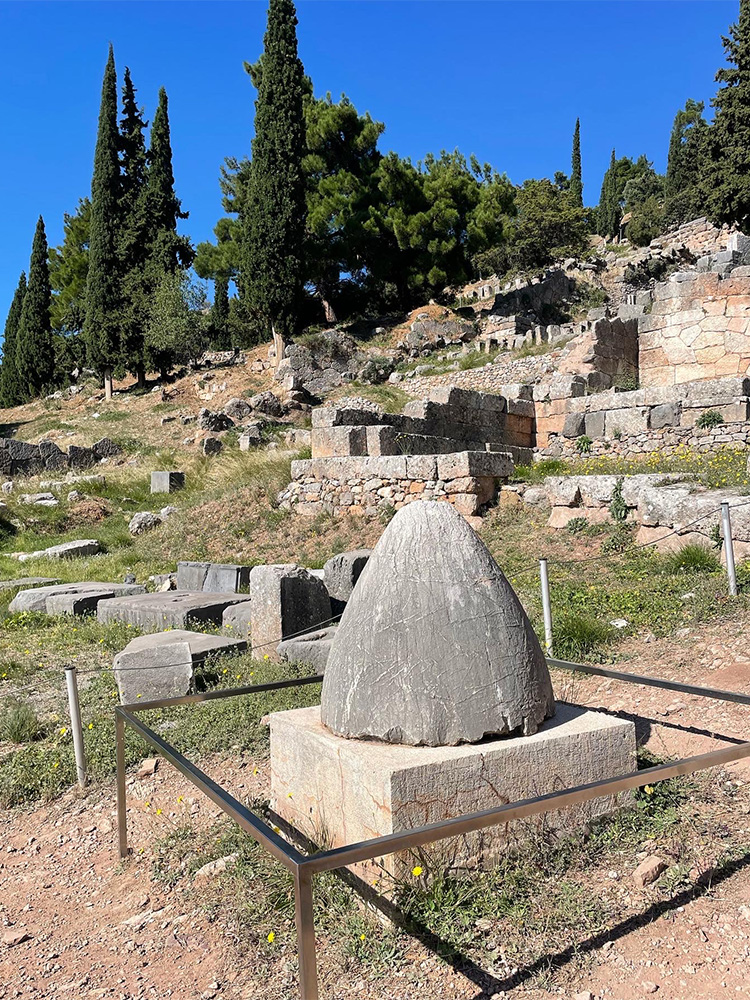 History has it that this UNESCO heritage site was regarded as an important area because of an oracle that foretold events; hence, all important decisions were only made after a trip to the highlands of Delphi whether by individuals or by city state rulers before launching wars to found new Greek colonies.
Although not a sporty person, I've made it a point to watch each Olympics opening in the last 15 years.
That's why Delphi was of great interest to me. It was where the pre-cursor to the Olympic games started. Then, it was called the Pythian Games. Both men and women took part in these games which included art and dance.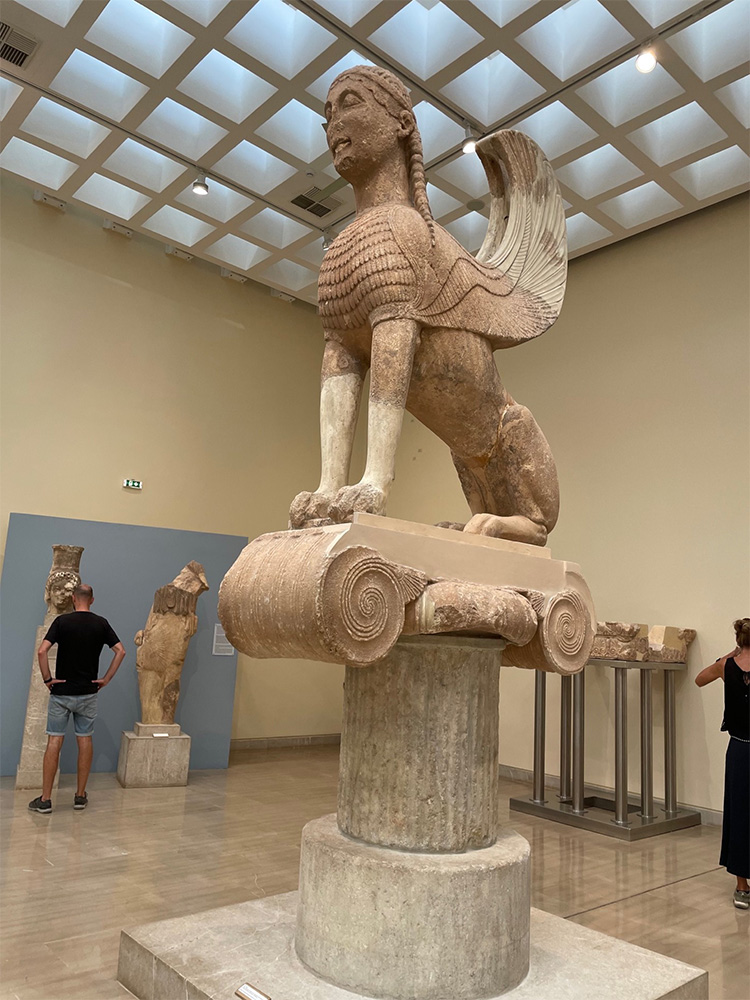 The second trip out of Athens was to Corinth and the Peloponnese region.
As a Christian, this place was interesting to me because of a chapter in the Bible which covered why the apostle Paul had chosen to go there. It was a city with great wealth because of its sea port and many Jews lived there.
According to the guide, Paul brought the concept of Platonic love to counter the free sex prevalent in the days that the Greeks worshipped Eros, the God of love and sex.
When planning your Greece holiday, my recommendation is to try and spend a fortnight: Five days in Athens; two out of the capital; and five days on the different islands.
There are many places to see in the world and I've taken to choose them based on themes. So with 1,154 UNESCO heritage sites listed, I think I've barely begun my exploration!