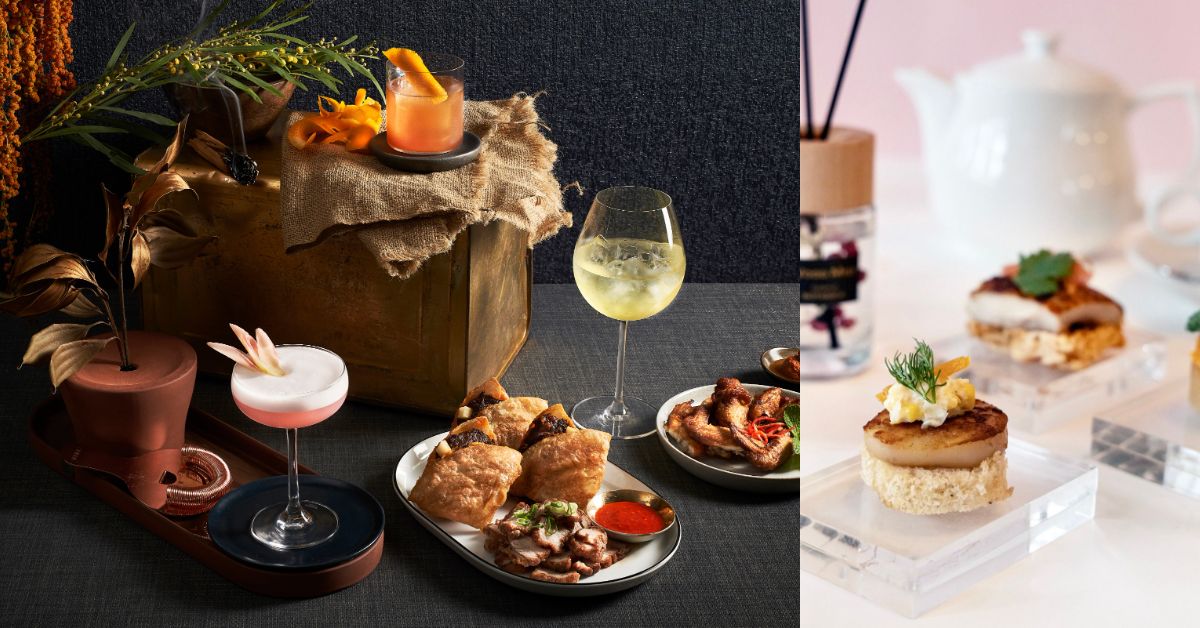 Mother's Day is just over a week away on 14 May.
If you – or your ever-forgetful hubby or son – have yet to make reservations, there is no need to panic.
Read on for the SilverStreak list of indulgent – but still silver-friendly – Mother's Day set menus, buffets and high teas that offer something for people of all persuasions.
Here is our list of the best Mother's Day menus at restaurants, cafes and other
budget-friendly
eateries.
1. Yue Bai: for the health-conscious mother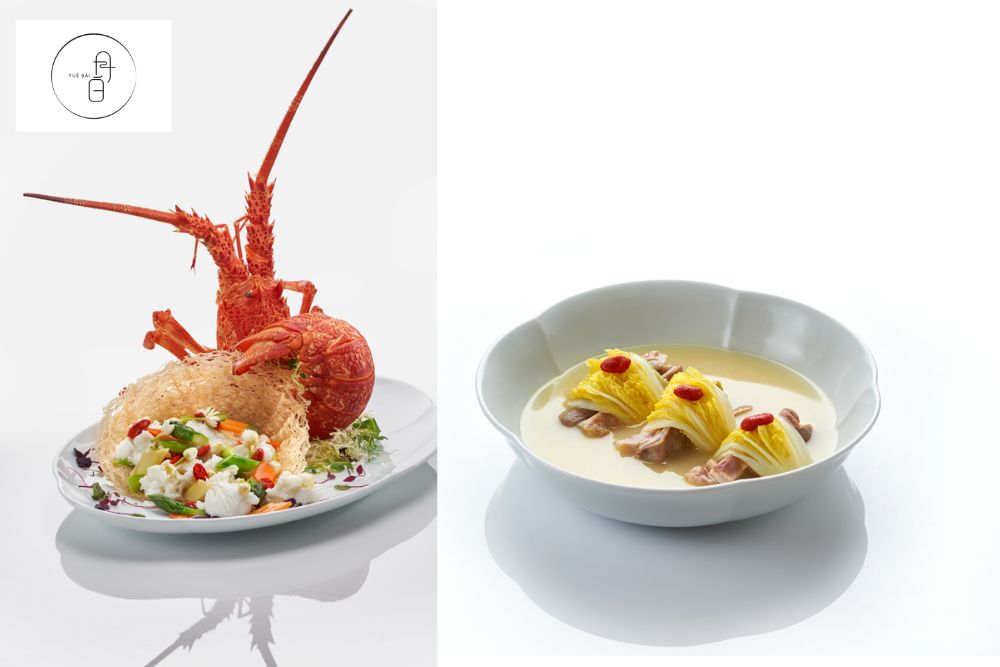 Yue Bai's raison d'etre is modern Chinese flavours juxtaposed with traditional cooking techniques and ingredients that promote all-around wellness.
They refer to this as dietary therapy, expressed through healthful dishes like collagen-rich double-boiled soups, fortifying desserts and the occasional indulgence a la roasted suckling pig and Australian lobster.
Their Mother's Day menu is available now to 14 May, starting at $138 per person (minimum four diners).
2. The Marmalade Pantry: for the tai tai mum who loves high tea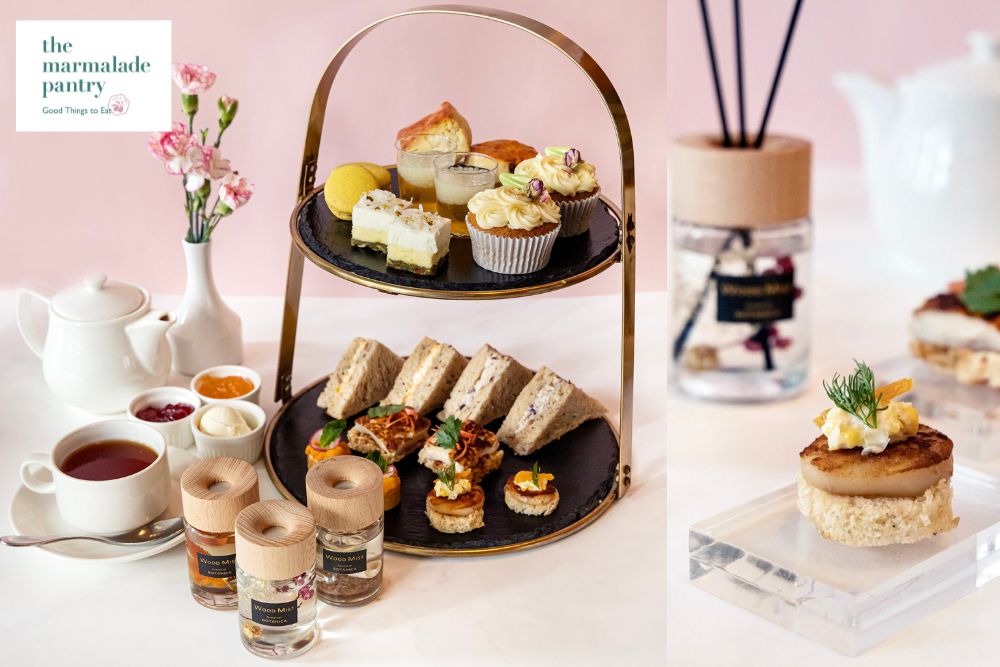 The Marmalade Pantry is a time-tested bistro chain that prides itself on its chic decor, local-accented grub and cosy atmosphere.
Its Mother's Day high tea, available throughout the month of May, builds on that reputation with floral-themed treats both sweet and savoury.
After filling up on afternoon tea staples like scones, diminutive sandwiches and other petite bites, Mum even gets a parting gift – fruit and floral-infused diffusers, courtesy of Japan-based homeware brand Botanica Fragrance.
Pay $98 for one 60ml diffuser and high tea for two, or $138 if you'd like to bring home three diffusers.
These are available at the brand's various outlets, including their newly opened outpost in Anchorpoint Shopping Centre (click here for exact
timings
). Not bad for a brand that's been around since 1999.
3. Shangri-La Singapore's The Lobby Lounge: for the mum with a big appetite for Peranakan food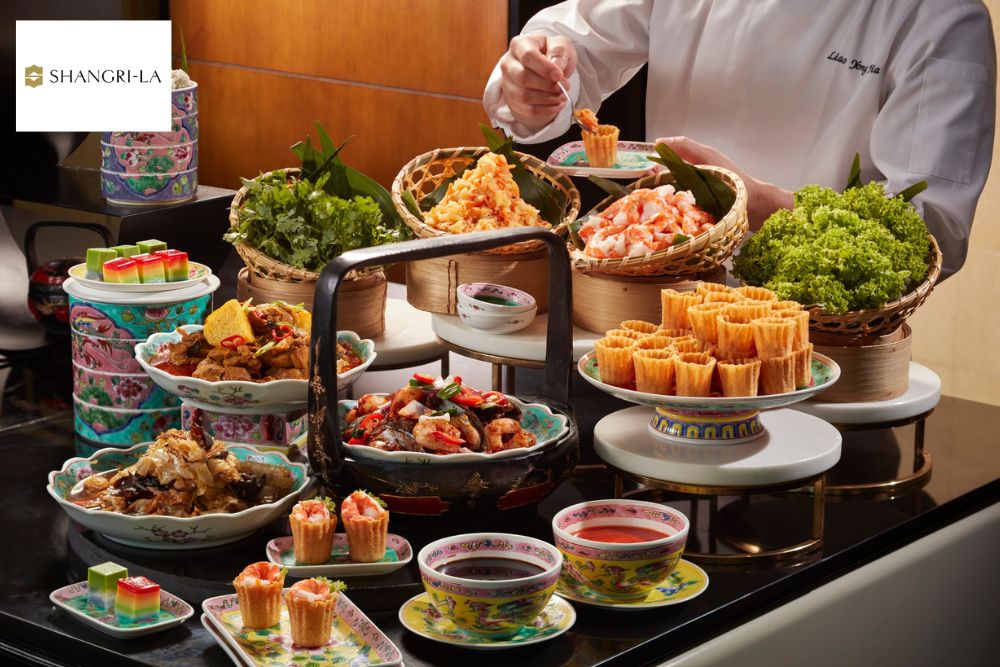 You'll want to come hungry for this: a buffet spread centred around perennial Peranakan favourites like babi pongteh (pork braised with fermented soybeans), chap chye (braised mixed vegetables) and otah.
There will even be a live chef making kueh pie tee (shredded turnips in a crispy cup) and popiah a la minute. Just remember to leave room for dessert, coming by way of famous hawker stall Dove Dessert's chendol and ice kachang.
The
buffet
is available for lunch at $78 per person on 13 and 14 May, though we'd advise popping by on Sunday if you can, as mums get a free mocktail and Polaroid photo souvenir on the special day itself.
4. FBG: for the meat-loving mum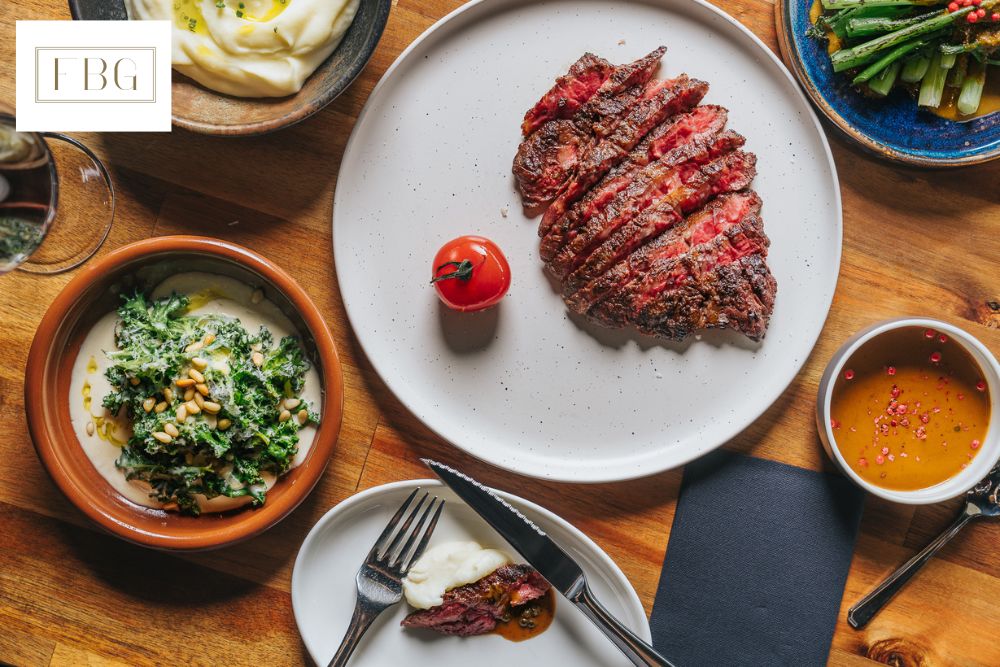 Less-popular – but no less tasty – cuts of beef like deckle (ribeye cap) and flat iron (also called feather blade steak) are given a smoky kiss on a charcoal grill at steakhouse FBG, a cosily decorated restaurant hidden away in Serene Centre, Bukit Timah.
On the offer for this Mother's Day is a three-course sharing menu featuring Hokkaido scallops, an Australian Wagyu steak and sweets to finish.
This comes up to $98 a person (minimum of two diners), with an option of adding $38 for wine pairings, from 12 to 14 May.
5. The Dempsey Cookhouse & Bar: for the bunch aficionados
Celebrity chef Jean-Georges Vongerichten's Singapore flagship in the bucolic enclave of Dempsey delivers food and drink that draw from both Asian and European culinary playbooks.
A medley of these plates — from grilled octopus doused in a green olive dressing to lobster benedict or wood-fired tiger prawns — are available as part of the joint's Mother's Day brunch menu, which goes for a rather affordable $68 per person on 13 and 14 May.
Do note that group seatings for 14 May are no longer available as of press time.
6. Rempapa: for the mum(s) who can't get enough of heritage nosh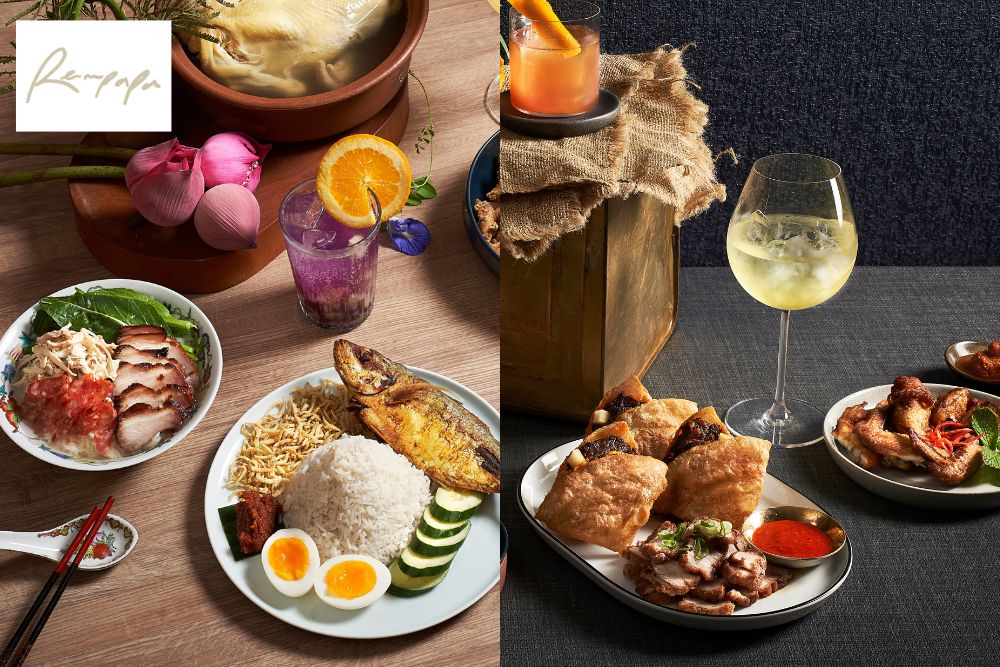 Rempapa is a heritage restaurant that's all about convivial celebrations over a shared Singaporean love for good food and traditional flavours.
In recognition of that ethos, they are honouring the gathering of multi-generational families for Mother's Day with a two-tiered discount: 20 percent off if mum is in attendance, or an even heftier 30 percent should both mother and grandmother dine with the family.
This discount applies to a la carte food orders for brunch and dinner only.
7. Yardbird Southern Table and Bar: for the Southern woman at heart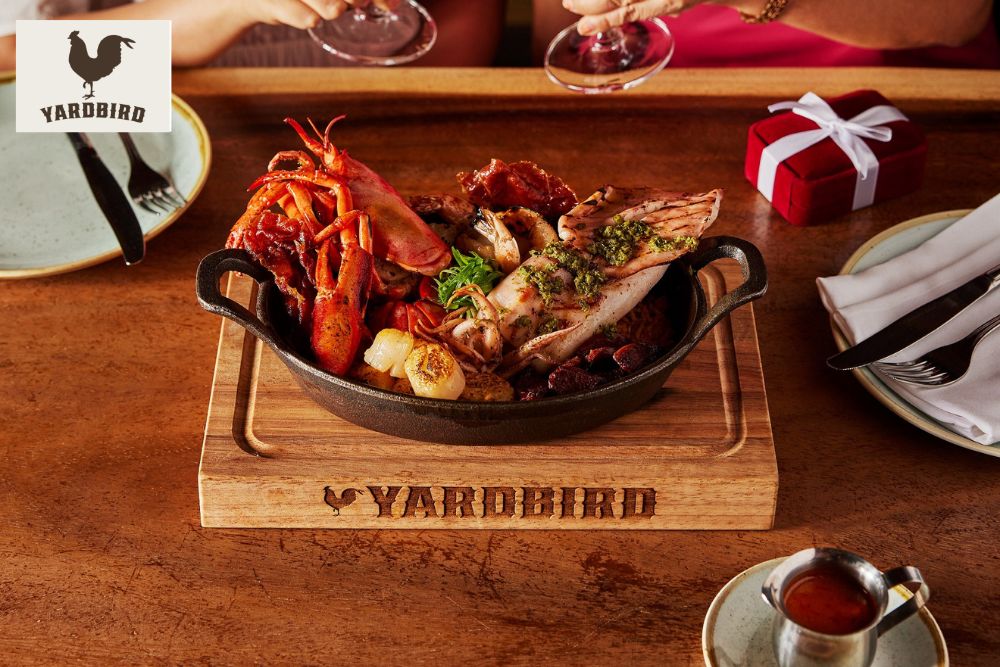 Sample a classically Creole jambalaya at the classically American Yardbird Southern Table and Bar this Mother's Day.
The heartwarming, stomach-filling stew — comprising onion, celery, bell peppers, lobster, stuffed calamari, Cajun spices and a whole lotta love — is after all almost symbolic of a mother's comforting love.
Limited portions of the one-pot dish go for $88 all day on Mother's Day, along with a special mocktail ($22 each).