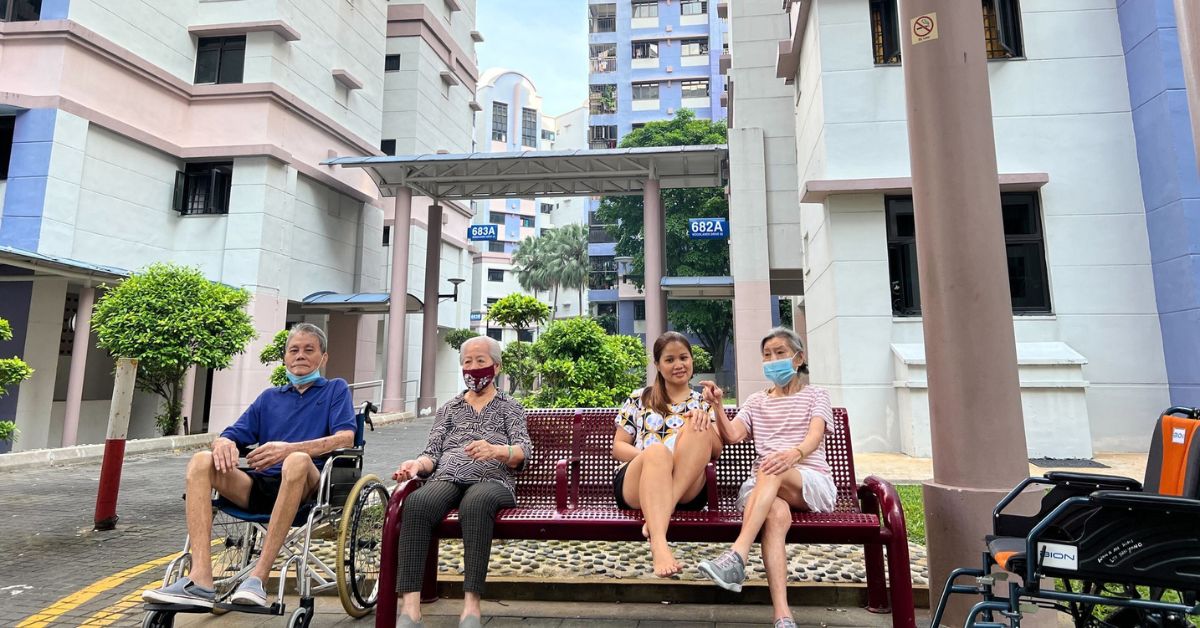 Like many countries in the developed world, Singapore is racing to meet the needs of an increasingly ageing populace.
It is expected that a quarter of its residents will be older than 65 years by the year 2030, up from 18.4% last year. This will bring the number of senior citizens to 900,000 by the end of the decade, double what it was
in 2018
.
This has immense implications for the country's institutions – including
retirement adequacy
amid the rising cost of living, social
support networks
that prevent isolation as families and social circles shrink, and bolstering comprehensive eldercare options to cater for silvers with differing levels of independence.
The conventional approach to eldercare here comes in the form of purpose-built, communal nursing homes.
The first is primarily targeted at seniors on one end of the care spectrum – those who require full-time supervision and, often, medicalised care.
In Singapore, where nursing home beds are scarce – there are around 16,200 beds as of 2020, with plans to grow the number to 31,000 over the next 10 years – and prioritised to those who require aid in three or more activities of daily living like feeding and going to the toilet — silvers who require minimal supervision might face difficulty finding care.
Ageing in place with assistance from a hired nurse or relative is an alternative – if you have the means.
Otherwise, there's the newer proposition of assisted living facilities, which cater to the growing sector of silvers who straddle the line between fully independent living and institutionalised eldercare.
Assisted living facilities on the rise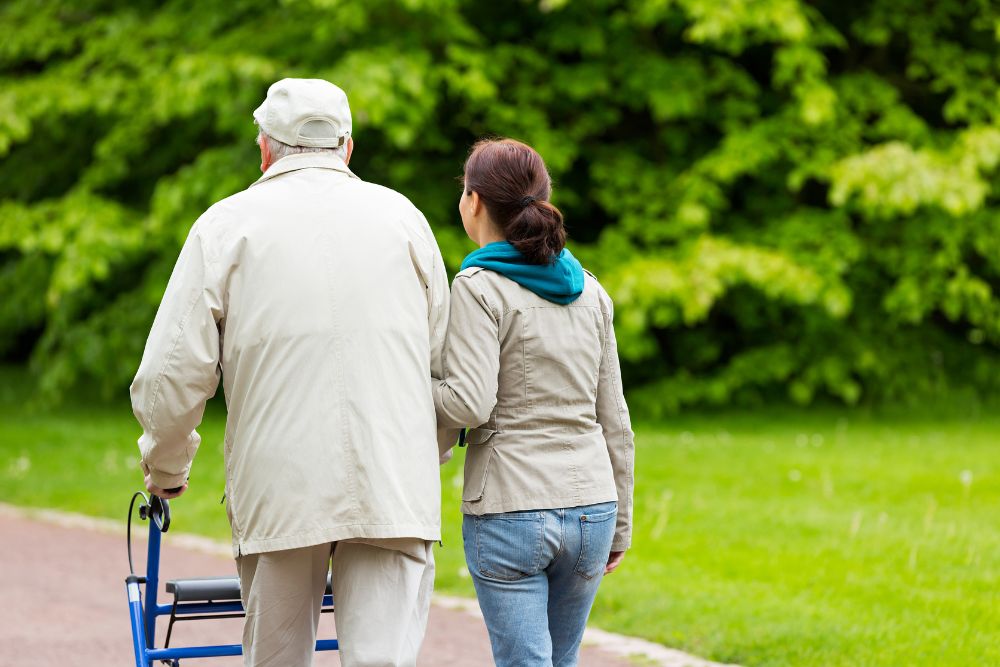 An example of such an arrangement is the privately owned
St Bernadette Lifestyle Village
group, which operates three assisted living facilities in Adam Road, Bukit Timah and Sembawang, as well as HDB's upcoming Community Care Apartments (CCAs) in Bukit Batok and Queensway, both of which were oversubscribed.
Both offer a hybrid care model, where silvers maintain independence and going about their regular schedules, while daily needs – including food, laundry and medicine where necessary – are taken care of.
SilverStreak speaks to two companies in the eldercare space – Red Crowns Senior Living (RCSL), which operates senior-friendly 'co-living' spaces in HDB flats and condos in Singapore, and ReU Living, a Malaysian company that's turned a hotel in Kuala Lumpur into a luxury retirement village and eldercare centre.
Elderly 'co-living' offers assisted ageing in place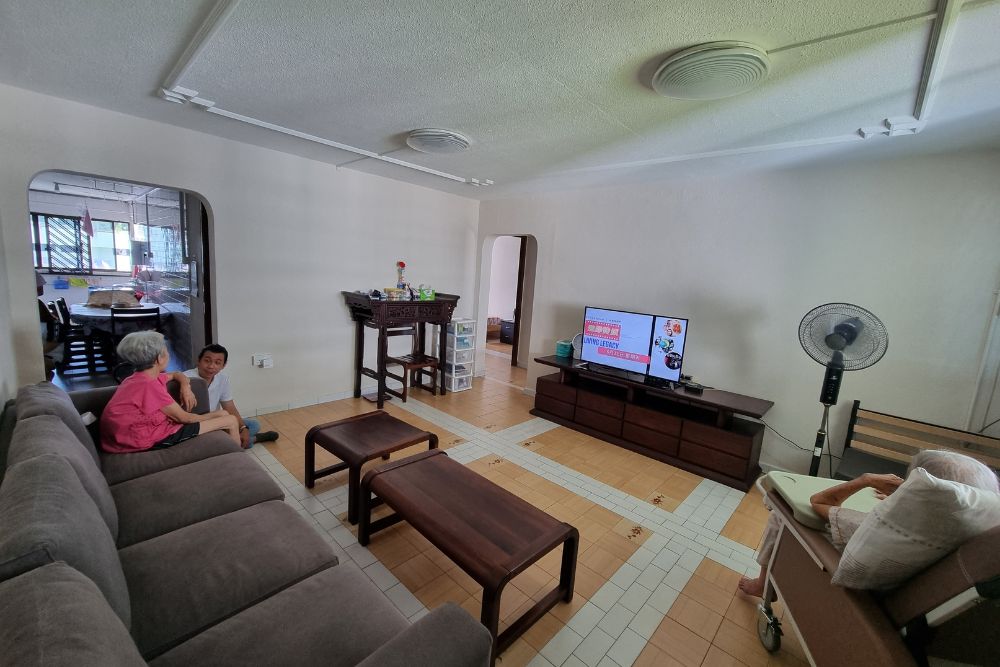 Red Crowns Senior Living was founded by ex-architect Joshua Goh in 2021 after personally experiencing the difficulties in finding suitable residential care services for his then 85-year-old father.
"Nursing homes, I felt, were very institutional. They feel like hospitals,"
Joshua landed on the idea of renting out the spare rooms in his father's flat to other seniors who could provide his father with companionship, while using the proceeds to hire live-in caretakers to deal with the silvers' daily needs.
"It achieved my objectives for my father's care: Around-the-clock supervision, companionship, and living in a home-like environment rather than an institution,"
He expanded the senior-friendly co-living model into a business. Red Crowns Senior Living now serves more than a hundred seniors, spread across 30 HDB flats and three condominium apartments in mature estates, with access to amenities like senior exercise stations, parks, public transport hubs, supermarkets and hawker centres taken into consideration.
These apartments are retrofitted with senior-friendly implements like grab bars, ramps and fall sensors.
In them, the care ratio ranges from two caregivers – foreign domestic workers, who received an initial bout of training with guidelines to follow – looking after four senior residents, to a one-to-one scenario when advanced assistance is necessary.
These caregivers do the cooking, laundry, cleaning and grocery shopping. They monitor the consumption of medication and escort silvers to doctors' visits.
This arrangement recently came
under scrutiny
from the Ministry of Manpower (MOM), which stated that it had "serious concerns about RCSL's operating model as it could compromise the interests of its elderly clients and well-being of the migrant domestic workers".
MOM's concern was that caregivers are registered under clients' names, thereby making them responsible for their food, safety, medical care, rest and accommodation. Meanwhile, employment terms actually remain in the hands of RCSL.
Joshua pointed us to his response to the probe posted on his company's
LinkedIn page
, where he stated that "this public announcement came as a surprise to us, as we have been cooperating with the MOM for the past 1.5 years to address their concerns."
"We have reached out to brief clients on this issue, and they have been supportive."
Nonetheless, Red Crowns' set-up within the community facilitates social integration and interaction, says Joshua.
"It's a familiar environment. You can come down to the void deck, walk to the nearby coffeeshop, have a walk, meet your friends – these are the simple activities that you hope can last as long as possible,"
Apartments are also arranged to form clusters, allowing Red Crowns' care coordinators to organise get-togethers like mahjong sessions or group walks.
Florence Leung, 75, a resident in one of Red Crowns' HDB flats in Ang Mo Kio, is satisfied with the arrangement overall, despite difficulties conversing with her Hainanese roommate. The Cantonese speaker also wishes to move to a flat closer to her old stomping ground, Sembawang.
"All my friends live there. It's too far for me to go look for them every day,"
Not eligible for subsidies, unlike traditional nursing homes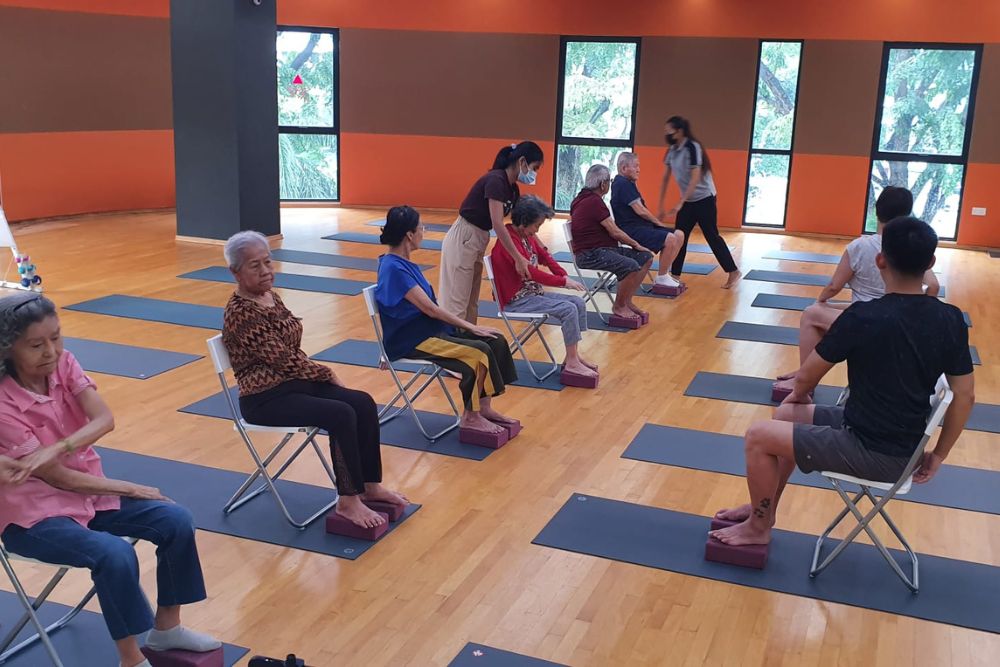 Prices start at $2,200 a month for independent seniors living two to a room in an HDB flat. It costs $2,900 for those who require assistance, or $3,300 if you prefer a condominium. The most expensive room, for seniors needed one-to-one care, costs $6,300 a month (full list
here
).
On the lower end, it is comparable to the cost of nursing homes – which the Agency for Integrated Care estimates to be between $2,200 and $4,200 a month here – before subsidies. Red Crowns Senior Living currently doesn't qualify for these subsidies.
"We're planning to work with the Ministry of Health to work out some subsidies for this co-living arrangement,"
Silvers living alone in their apartments can consider
renting them
to Red Crowns to offset the cost of caregiving, similar to the elder Goh's arrangement.
The wait for a room is "around a month", says Joshua, which is about the median waiting time reported in the mainstream media for a nursing home bed in Singapore.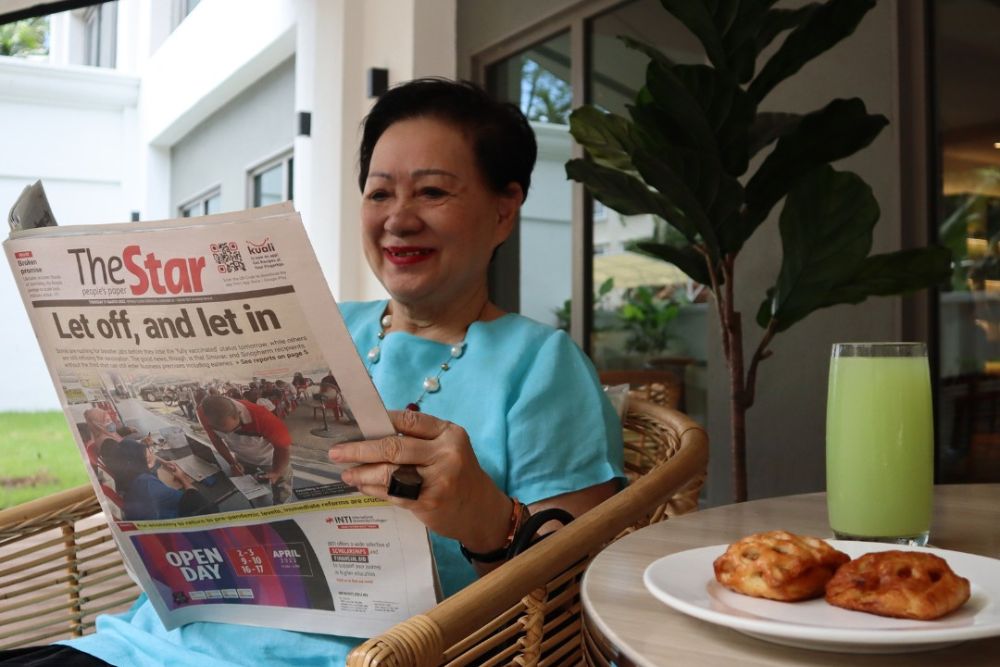 ReU Living, a Malaysia-based eldercare outfit, takes a different approach to non-institutionalised assisted living.
It operates an eldercare facility out of the five-star Mi Casa All Suites Hotel in Jalan Tun Razak, Kuala Lumpur. The suite of services include convalescent care, senior daycations, and longer-term assisted care.
For now though, it is the first two that are seeing the most traction, says CEO Anna Chew. "In Malaysia, the doctors do not follow up as closely with physical rehabilitation after an operation as compared to Singapore.
Meanwhile, senior daycations allow families to travel "with better peace of mind, knowing that their loved ones are well taken care of" in a hotel environment, as opposed to a traditional senior day care centre. These daycations can also be used as a break for caregivers, she says.
Like Joshua, she believes that assisted living facilities are key to the world's growing aged population, whose demographics are unlike the generation that came before.
With silvers healthier and wealthier than ever, ReU Living's proposition makes sense: Personalised and attentive care in an non-medicalised context.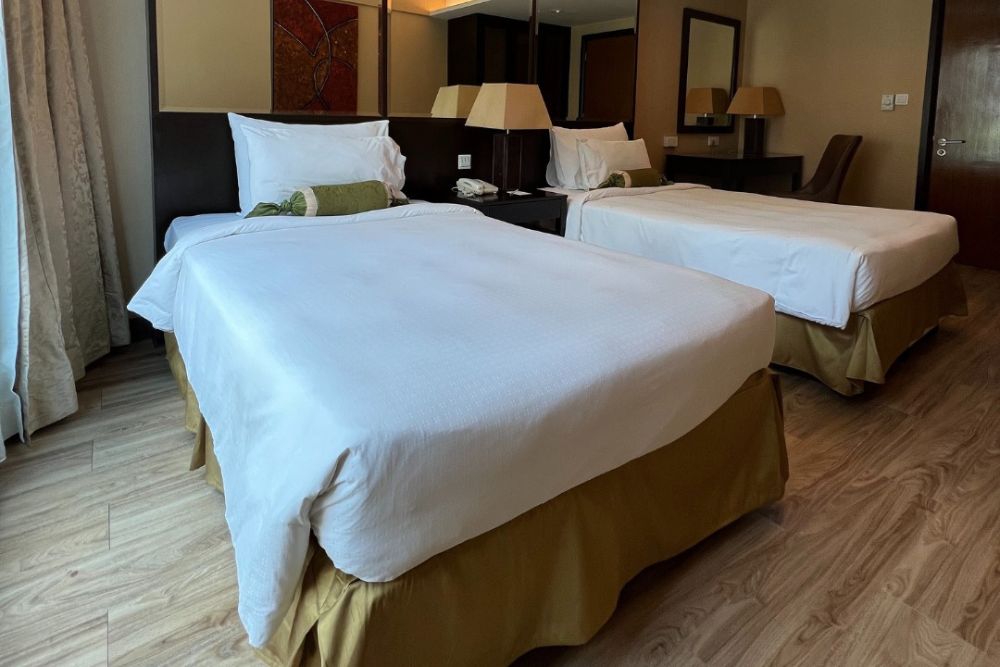 "The food is from the hotel kitchen, cooked by hotel chefs, and determined by dieticians. You can choose what activities you'd like to be involved in, and what services you'd like to enjoy just by heading to the front desk, or picking up the phone," she says.
Most of her customers, naturally, are from Malaysia, though she receives a "small, but growing" portion of medical tourists from Singapore. Rates go for RM10,000 (less than S$3,000) for a three-week convalescent stay, including room, board and post-op therapy.
To cater to the nascent demand from Singapore, she is planning to open a similar concept in Johor Bahru within the next few years.
Retirement villages and Asian mindsets don't mix, say founders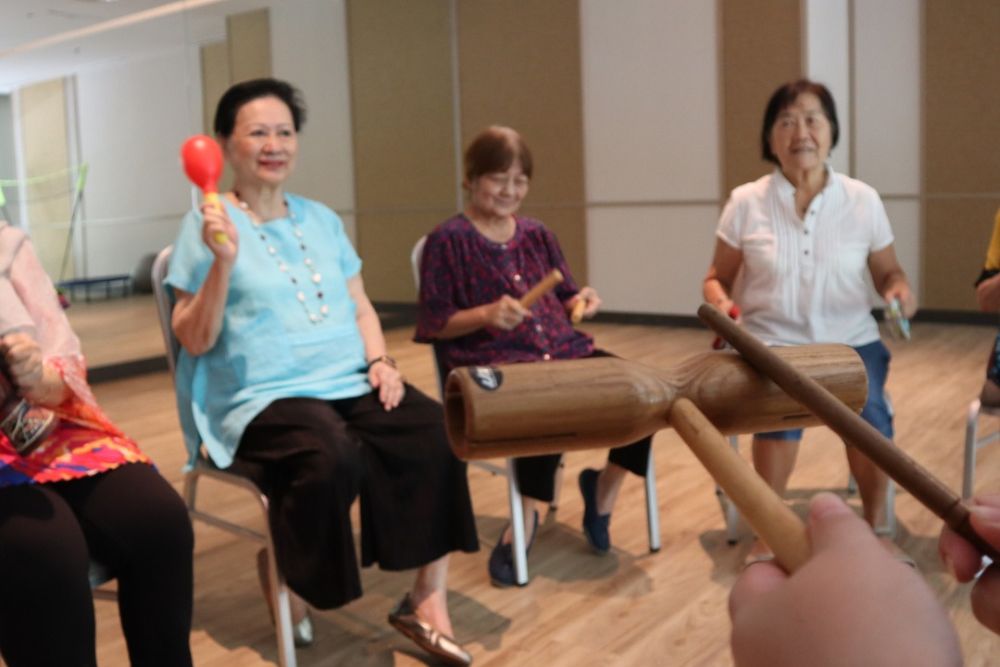 That's not to say that assisted living facilities are a cure-all for an ageing population. While both companies provide retirement options for fully independent seniors, their founders say that residents typically only move into their facilities when it is necessary – meaning they require supervision, or there are no alternative caregivers at home.
"This has a lot to do with the Asian mindset. People are unwilling to sell their houses and free up their assets to fund their retirement. We need to dispel the idea that without a home, you are homeless,"
Angelique Chan, Executive Director of the Centre for Ageing Research & Education at the Duke-NUS Medical School in the National University of Singapore, writes for
The Conversation
:
This results in immense pressure on the 'sandwiched' generation – pressure that will only increase as the population ages.
Rather than imploring for financial assistance from our children while leaving behind a windfall, consider it your duty to plan and deploy resources at hand for a secure, comfortable retirement.