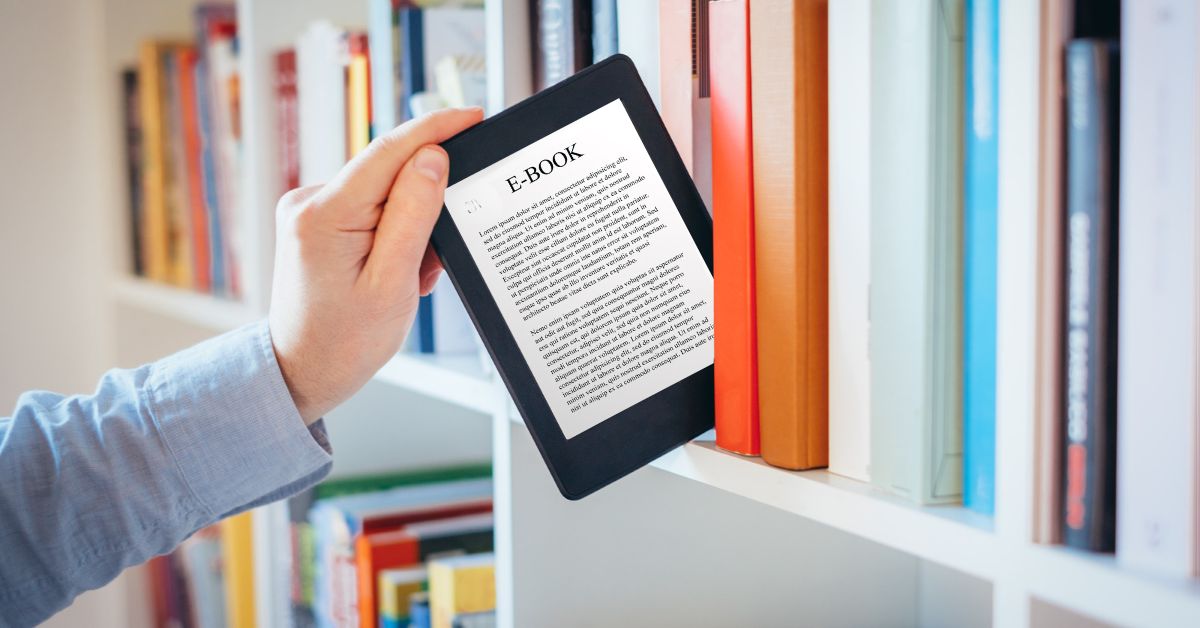 Reading is a joy that is increasingly and consistently under attack.
As bookstores are slowly vanishing—physically and virtually—avid readers need to know where to get their fix.
We look at what reading resources exist, and what's great and meh about them.
HARDCOPY BOOKS (or, books as they were meant to be consumed)
In this age of everything digital, those of us who swear by paper books might attract bemused smiles or rolling of eyes for our stubborn refusal to cave in to a Kindle.
But for true blue readers, few things are as delightful as "breaking in" a new book: the heady scent of ink on parchment, the small crack the first time you bend a paperback tome to flip the cover. The tactile delight that paper books bring simply cannot be replicated.
Finding a physical book to read may be slowly coming to an end, if you believe the digital prophets, but you can still get your hands on a hardcover book or paperback in these places.
Truth is that many bookstores are finding it increasingly difficult to stay afloat.
If you were a Book Depository faithful, my condolences. Amazon, the largest bookseller in the world, makes only 10 per cent of its revenue from books.
Between the proliferation of digital content and the distraction offered by social media and streaming services, reading has taken a hit.
But not among readers like us, right?
Bookstores like Kinokuniya are an unparalleled joy, and the way to keep them in existence is to go and buy some books and read them. Then go back and buy some more.
Pros: Bookstores like Kinokuniya stock the very latest books—fiction, non-fiction, children's books, magazines, comic books.
Bookstores are a great place to discover new writers and genres too.
Cons: Books cost money, and they should.
However, with inflation on the rise, it's likely a booklover would pick up one, maybe two books at a go, and that would cost in the region of $50.
But think of all the writers you are supporting so that they can write more for you.
Singapore has one of the world's most brilliant library systems in the world.
The National Library Board is a super-system offering books in any format you can think of: paperbacks, ebooks, audio books.
You can borrow just about any title from the latest bestsellers to classic titles, children's books to cookbooks, magazines to comic books.
Simply put, you have no excuse not to read if you are Singaporean.
Libraries exist in every major township across the island and they run on a coordinated system that allows you to borrow a book from Pasir Ris and return it in Jurong if you really need to.
Pros: You can borrow up to 16 books at a go! If you're a fast reader, that should last you the three weeks you are given to finish reading a book.
You also have access to the latest releases, and if you're familiar with the routines of your library staff (like when the new books display gets refreshed), you have a good chance of nabbing that latest Robert Galbraith novel before anybody else.
What's more, in Choa Chu Kang, NLB has deployed a Book Dispenser (like a book vending machine with additional features) that allows you to borrow books, reserve and collect books and more.
There is also one at Marine Parade Central for the residents of the area while the Marine Parade library is currently unavailable.
Cons: Two tiny things—if you are a slow reader or it's a particularly busy period on your calendar, having only 21 days to finish your read can be annoying if you don't like rushing through a delicious novel.
Also, sometimes, the older books can come with someone else's leftover mee pok stains, which can eat into the pleasure of reading.
Everyone's favourite lelong app isn't just good for buying lightly used clothes and cheap kitchen tools, it's also a great place to find pre-loved books, usually in great condition.
Plus, you might score some books that aren't mainstream and easily available, for example, this writer just bought a mint condition copy of The Wounded Healer, a book by theologian Henri Nouwen, for just $7 (vs $22 on Amazon).
Carousell is also a great place to find book sets—some sellers, in the fervour of decluttering, are ready to part with full series of books, and unless they are unopened and unread, these usually go for a fraction of what you would pay for a brand new collection.
Pros: You can score some real gems and hard-to-find/out-of-print books on Carousell that you may not be able to buy at any bookstore.
Prices are usually very friendly (and in the spirit of Carouselling, you can usually bargain for a small discount but don't be a low-baller please).
Cons: Some sellers operate strictly on a meet-up basis, which can make collecting the book a hassle.
However, most sellers of books on Carousell are happy to mail the book to you at a small cost.
Many of the public libraries have a corner for book exchange. These corners are managed by the public, not the library, and are a great place to pick up an old new book for free.
It's common to see individuals bringing boxes of books to leave on the book exchange shelves—they are moving, renovating, or have simply run out of space for new books in their homes.
You can also find some community book corners in some estates at the bottom of housing blocks or even amidst a landed residential estate—some of these operate on a "take one, put one" basis so that different people get a chance to read a new book.
Pros: Some community-led book exchange corners are a great source of free books, and if you should feel inspired, you can also contribute by adding books and helping to manage these shelves in your neighbour.
Cons: As with all free things, there will be some nasty characters that will sweep up good quality free books to resell on sites like Carousell. Others steal the shelves as well. But that's not to do with the books, but the concept.
The other thing is that the quality of these books may vary greatly, so do manage your expectations.
E. Thrift stores/second-hand bookstores
You can score some great book buys second-hand bookstores like Evernew Book Store at Bras Basah Complex, and thrift stores like Salvation Army's Praisehaven Mega Family store or Something Old, Something New at St Andrew's Community Hospital.
Pros: The books are generally in reasonably good condition and very reasonably priced. If you buy books from the charity-run thrift stores, your purchase goes towards a charitable cause.
Cons: For charity-run stores, choices are limited by when donations come in and get sorted. But if you find such a store near you, you can incorporate it into your daily walk and check out the regularly updated selection.
SOFTCOPY READS (aka online resources)
There are many good things about going digital. For one, your library can now fit into a handheld device such as a Kindle or a Kobo, and you won't have to worry about clearing your bookshelves to make room for new books.
You also won't have one single volume of your prized Agatha Christie collection go missing because someone borrowed it and never returned it.
Plus, you can now access a truckload of digital content that goes far beyond books —news, features, profiles — and you can even enjoy books audibly right from your phone!
Have I told you how brilliant our national library service is?
Hardcopy books are only part of what our public library offers.
With your library membership you can borrow a wide range of ebooks and audio books using the
Libby App
(download from Google store or Apple App store for free).
More of a magazine reader? NLB offers you more than 2,000 magazine titles from Vogue and Fast Company to Time, US Weekly, Delicious and What Car — yep, you can read the latest edition of all these titles for free!
The Libby App is an easy-to-use application that allows you to search, borrow, renew, and read any book on your phone, iPad or a dedicated lightweight ebook reader.
Note: Kindle doesn't work for Libby so if you plan to buy a device for borrowing ebooks from NLB, get a Kobo.
The Libby App also allows you to bookmark your pages, keep track of how far you've progressed in your read, and yes, you can increase the point size of the text to cater for near-sightedness/glaucoma.
You will need Wi-Fi/data to search and borrow your books, but if you are worried about burning up data while reading, simply download the book into your device (takes just a minute), then you can read it anytime, anywhere with or without a connection.
The ebook you want is out? Just add yourself to the waitlist and you'll get a message in your email when you're next in line to borrow it.
Pros: Libby is proof that the best things in life are free. The app is free to download, and all NLB's books and resources are free to borrow.
Apart from ebooks, you can (and should) borrow audio books that make for wonderful company when you're driving or taking long walks, or if your eyesight simply doesn't allow you to read for long stretches.
Cons: Ebooks and audiobooks can only be borrowed for 21 days (but ebook loans can be renewed/extended).
Also, one must be diligent to charge one's reading device—nothing is more annoying than running out of battery when you're reaching the exciting part of the story!
Open Library
is an ongoing project by Internet Archive to create a webpage for every book ever published.
Simply sign up as a member for free, and you instantly have access to a huge array of titles: in print, out of print, even foreign language books. You can browse for books on your computer, and if you find something you want simply download it to read.
There is also an Open Library Reader app that allows you to read downloaded books on your handheld device.
Pros: The range of books is breath-taking, and the access to rare and out-of-print titles is such a treat. And you'll be contributing to a very important global project to immortalise every book in existence.
Cons: The interface isn't as friendly and appealing as Libby's. Also, you only have 14 days to finish reading the book you borrowed.
The sad truth is that the newspapers that many of us loved in the 70s through the 90s have been diminishing.
The sharp decline in print advertising revenue has forced many publications to cease or to go digital with a small print run.
The good news is that you can still access great writing and research online, some free, others at a small subscription rate. Here are two recommended sites:
The New York Times: The bastion of great reporting IMHO, NYT is worth the monthly subscription (currently USD1 per week for news, USD1.50 per week for all-access subscription) if you can't live without smart op-eds and sharply written investigative pieces.
The Guardian: You can't get the full newspaper in digital format, but the Guardian's online content bears all the trademarks of the paper: good research, strong writing, trendy topics. You can read five free articles on the site every month, or you can support the Guardian for anything between USD3 and USD20 a month—different rewards for different tiers of support.
Pros: International editions of physical newspapers are costly and hard to get hold of. These digital alternatives deliver equally good reads in a convenient and relatively inexpensive manner.
Cons: Nothing beats reading a broadsheet on Sundays, folding over the pages, and saving the best section for last. Oh, and filling out the crossword with a pen.