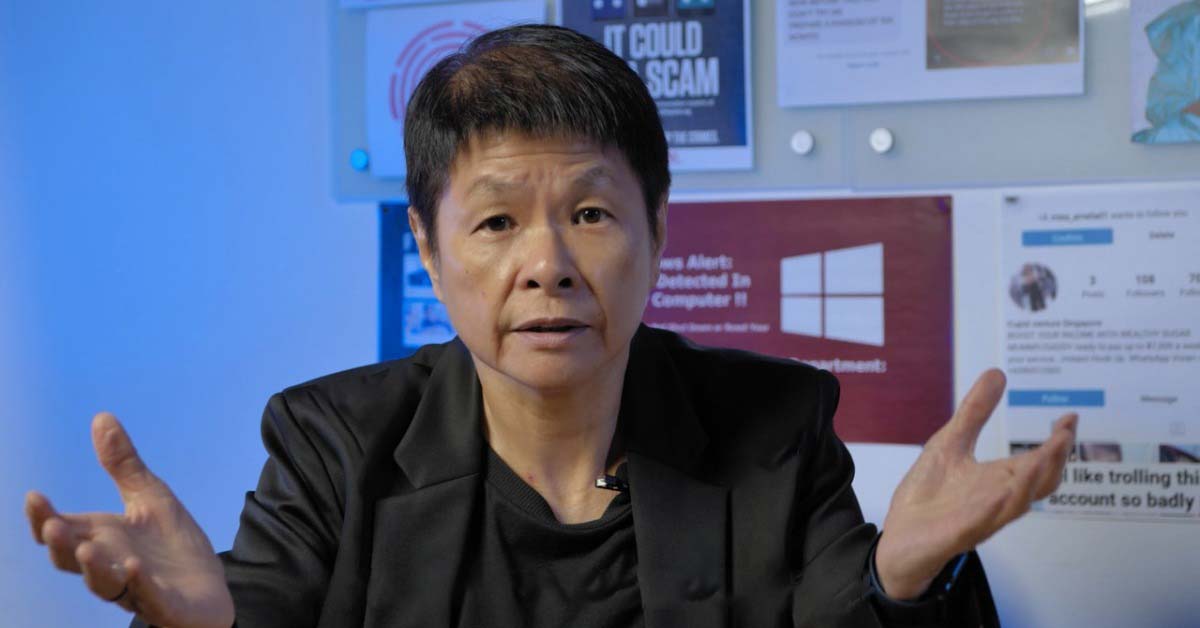 The SMS I received in January 2021 looked like a crucial message from the authorities. The Moderna coronavirus vaccine is here, it said, and I have to call a number to register for the inoculation.
On first looks, the SMS looks genuine. But there were little details that set off the alarm bells in my head.
In January, the Moderna vaccine hadn't been approved for use yet in Singapore. To be certain, I checked the Health Sciences Authority's website. Only the Pfizer vaccine had been approved since December 2020.
Was the SMS wrongly sent out? On closer examination, I saw that the vaccine maker's name was spelt wrongly, Modena instead of Moderna. The sender had a Chinese name, Chuanxin and I was to call a mobile number to register. I recalled reading news about scammers from Nigeria and China.
If I was called up for vaccination, the sender would have been identified as MOH, not by a individual's name. And I would have been directed to a MOH website for registration, not to call a mobile number.
I concluded the SMS was a scam. I did not call the mobile number given. I did not need to know what the scammer wanted.
Scams like these are on the rise. According to a report on Channel News Asia in February, the number of scams had risen by over 65 per cent from 2019. These scams include all types from e-commerce scams to phishing where criminals impersonate legitimate organisations via email or text messaging to steal sensitive information.
Scammers seek to separate their unwitting victims from their personal data including names, addresses, passwords, financial data, and other such information. They use these information to defraud consumers, embarrass victims or impersonate individuals so as to steal their money or for other fraudulent purposes.
Often scammers take advantage of newsy and topical subjects to lure their victims. This time, they are using Covid vaccination because everyone is anxious about their safety and would not think twice about whether the message is genuine or false.
Where do scammers or online criminals get personal information from?
Social media sites are often the place where criminals trawl for information to identify potential victims. These sites connect people especially during the pandemic because loved ones, families and friends want to share information about their activities and how they are keeping safe.
The bad news is that what you post are clues to your profile and personal information, allowing scammers learn about you and tailor a highly personalised attack to steal your information. For example, do not share your workplace address online, for a criminal can learn the employer's name and can guess your email address with which they can use in a phishing attack. Or if you have bought a new home and you have posted a photo taken at the front door that happens to include your flat's number, it can be used to identify you. And if you message your friends regularly on social media, a scammer can go through the conversations to look for details that can be used to impersonate you and then they can ask you for log-in information or passwords.
So to share or not to share? Be aware, that like the physical world, the digital arena also has many dangers. But there is no reason not to enjoy the Internet and social media. I follow these basic principles to keep me safe online.