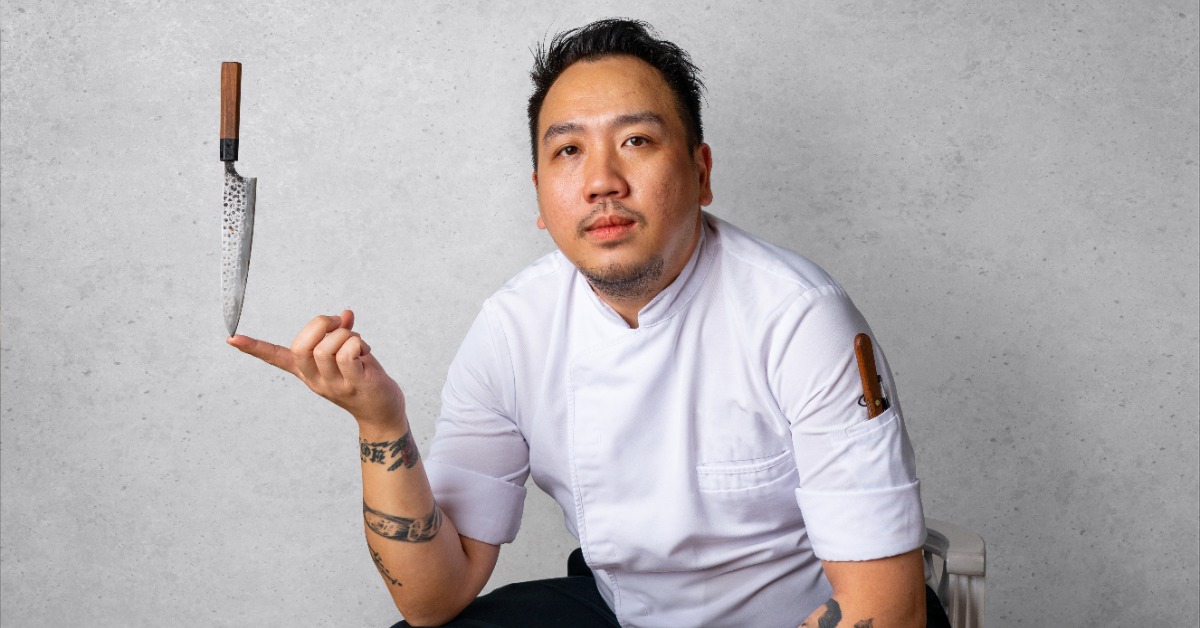 Where do chefs get inspiration for their food? Do they only enjoy the food or cuisine they specialise in? And do they still cook up a storm outside their workplace?
SilverStreak poses these questions (and more) to chefs in Singapore and will have them share insights into their favourite foods and inspiration sources.
First up we have Executive Chef Hong Dingzhao from SO/ Singapore, the luxury boutique hotel nestled in the midst of bustling Robinson Road.
The 37-year-old Singaporean, who sees cooking as an art, has 17 years of culinary experience under his belt.
His cooking repertoire — which features a heavy focus on French cooking techniques — is prominently on display at Xperience, the hotel's all-day cafe, restaurant and bar where diners can find and enjoy a wide variety of international dishes.
Let's find out what makes Chef Hong's foodie heart ticks:
Being a chef, do you often cook at home as well or do you prefer to eat out?
"I spend enough time in the kitchen!! Haha, I much prefer to eat out so that I don't have to clean up after myself!"
Tell us some of your favourite Western food.
"I specialise in French cuisine so this is certainly a favourite of mine, but outside of the kitchen I would have to say Mexican – I am a sucker for a good taco!"
How about your favourite Singaporean or Asian food?
"Tough question!! Honestly, there is no Asian food that I dislike. However, if I had to choose my favourite, I would have to say Indonesian. I love the spices and homely flavours."
What are your fave hangouts when you are with family, friends or associates?
"The local pub, haha! It doesn't matter which one it is but as long as they have ice cold beer on tap, you'll find me at the bar."
Do you indulge in food delivery?
"I do not order delivery very often, to be honest. Often someone else in my family will cook or I will go out to eat. On the odd occasion that I do get delivery, it is usually something quick and easy such as fast food (anything to avoid cooking for myself haha, I do it enough at work!!)."
If you do cook at home, what kind of dishes would you cook for yourself, family or housemates?
"Usually my grandfather's recipes, which are lots of steamed minced meat, fried rice or braised meats."
How much time do you spend working in your hotel restaurant and where do you get inspiration to create new dishes for the menus? Do you have a favorite dish?
"Too much time!! Although being a chef, that's what I signed up for. When it's your passion, it feels less like work and more like a hobby. I like to take my menu inspiration from my family roots or life experiences. To me, it's not just about what's on the plate but it is the story behind it that is most important. If I had to choose one, my favorite dish would be the scallop ravioli on our new a la carte menu. I took inspiration from my Chinese heritage and used French and Italian cooking techniques to create a fusion dish representative of the modern Singapore that I have grown up in."
SO/ Singapore is in Robinson Road, an area where there are reportedly a number of good eating places. Is there one secret gem you could tell us about?
"It would have to be Miznon, an Israeli restaurant that recently opened not far from the hotel on Stanley Street. I absolutely love their pitas, and they have a really cool vibe happening!"
What are your favourite food haunts, SilverStreak readers? Or do you know of a chef with a good story to tell? Let us know!