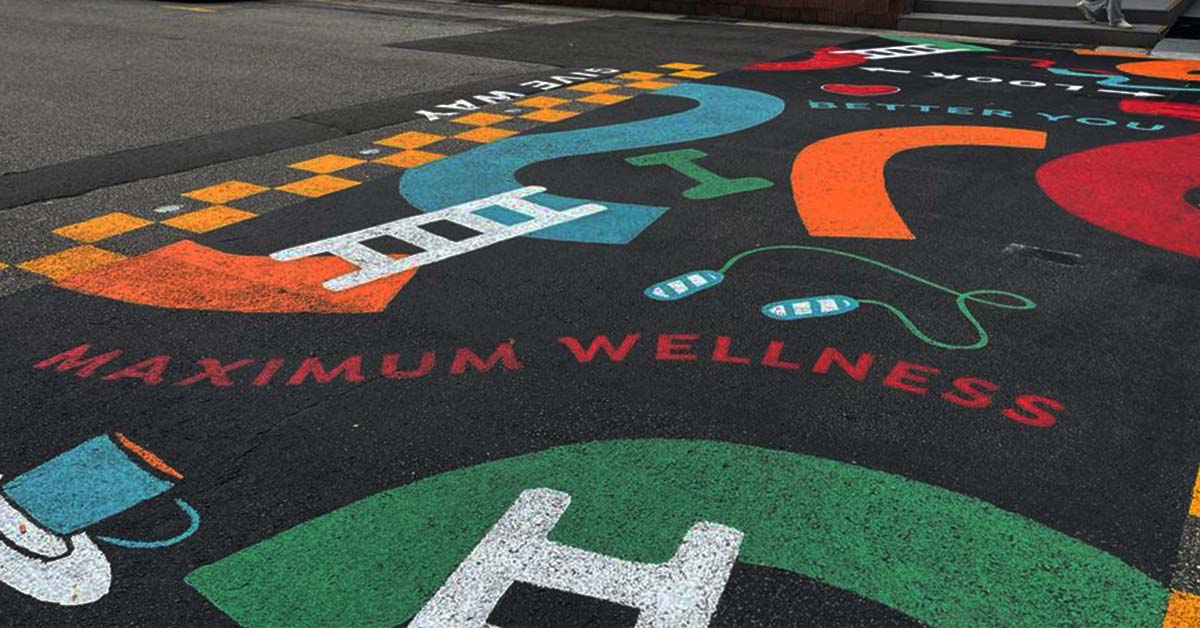 In the hustle and bustle of the central business district, you can now work out at a spacious uncrowded gym with trees at eye level, where the focus is on developing your form and your mental health.
You can have a tasty healthy meal, grab a cuppa and have your pet beside you after you finish. Or you can recuperate in a first-of-its kind hydro therapy lounge.
The former Traffic Police compound has been reinvented as the
AIBI Maxwell
Wellness Playground, a charming and welcoming place with fitness and F&B offerings. It was officially launched on this month by Law and Home Affairs Minister, K Shanmugam.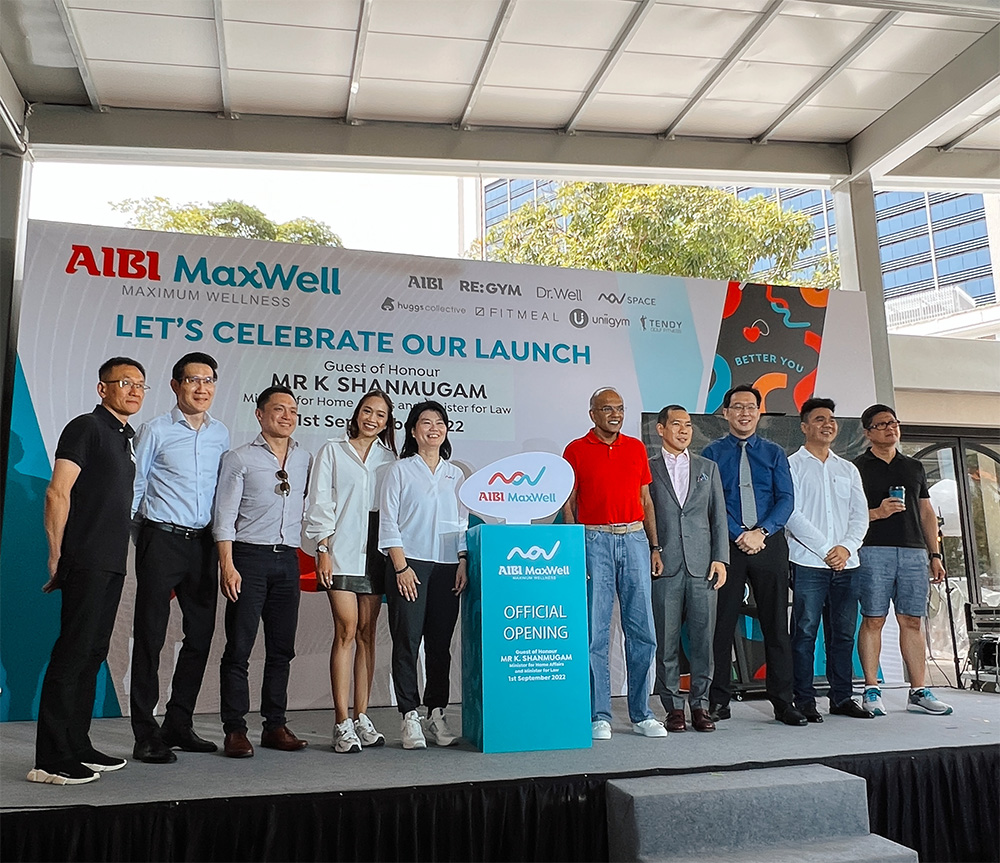 When you drop by, look out for a colourful snake-and ladder motif on the zebra crossing to the Playground (just below the eye-catching murals).
Highlighting this the CEO, Pauline Kwek explains:
AIBI was started by Alice Teo, 37 years ago. The first shop was set up in 1985 at People's Park Complex. I bought my free weights and a sit-up bench from AIBI.
Today, daughter Pauline helms the business with a vision — a world-class wellness system consisting of six concepts that promise "Maximum Wellness" for all.
First, there is the
AIBI showroom
showcasing a range of exercise equipment which you can try before purchasing.
The second is
Dr Well
, the wellness arm of the Playground. The proprietary Dr Well programme helps participants gain a better understanding of their brain health and learn how to optimize it through data-driven tests reviewed by professional therapists. Dr Well's programmes and facilities help with stress and fatigue management. This, in turn, improves sleep productivity and performance.
The 3
rd
concept is housed on the second floor.
RE:GYM
is a state-of-the-art facility with group classes by elite trainers covering Yoga, Dance Therapy, RE:SPIN, RE:HIIT and soon, Tai Chi. All classes are kept to comfortable numbers of between 10 and 12, and 20 for spin. Special spin shoes are provided for that extra level of safety.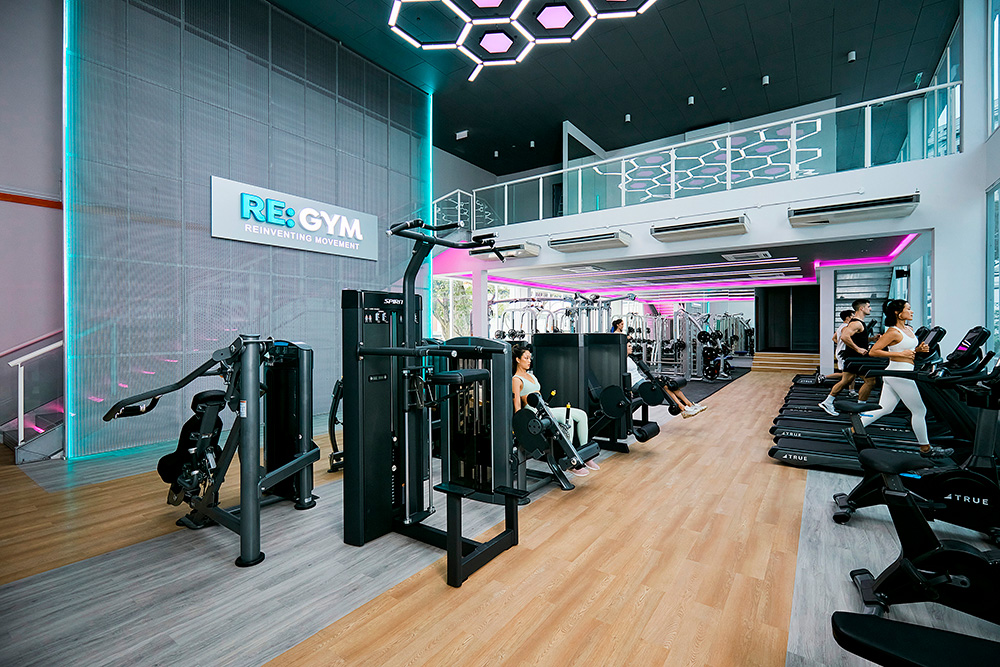 The 4
th
Concept is a partnership with
Huggs Collective
, the hangout for your drinks and cuppa because it is also pet friendly. And there is a dog gym right on the premises.
The 5
th
concept
Fitmeal
is also a partnership to serve up nutritious organic creations. For the launch ceremony, I preordered a Fitmeal lunch of smoked duck and eggplant with an accompanying Thai curry sauce and was pleasantly surprised at how tasty it turned out to be. I am definitely going back to check out the other curated items on the menu.
The 6
th
concept is the wide outdoor
MW Space
that will play host to regular sports and lifestyle events. A canopy was fitted over what used to be the driveway of the Traffic Police Compound and now it is a free space for anyone of any age to use 24/7. I hear that it is well patronized in the evenings and on weekends. The exterior fitness corner, dog gym, playground swings and seating are also open to the public to use both day and night.
A major highlight at the launch was AIBI announcing its fitness app. It has partnered Uniigym, a cloud-based virtual fitness application that utilizes AI technology to deliver an interactive fitness experience.
Uniigym's AI can create content 8-10 times faster than professional fitness video editors and a motion-detection system can.
Popular TV Host and actor-producer Allan Wu was on hand to demonstrate how this works. He is the first local celebrity trainer for the Uniigym app.
So, download this app and you can work out in the comfort of your home, with your own exercise apparatus and equipment.
So, there you have it: Either come on down to this precinct to experience this vibrant lifestyle or download the app and follow the videos for your workout.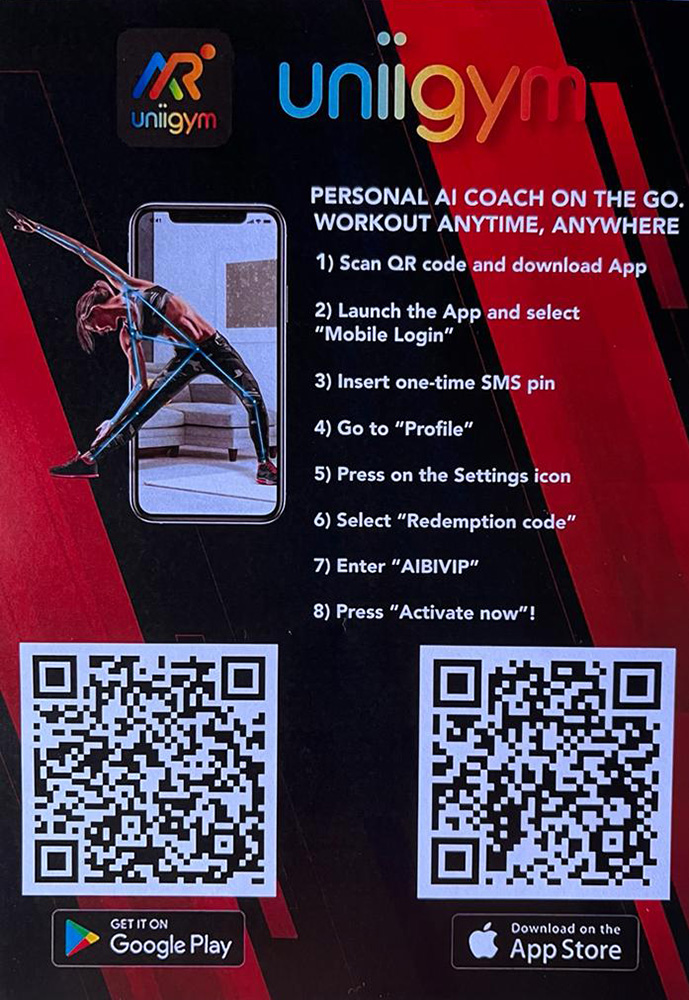 As a silver who frequents the gym five days a week, I'd feel very comfortable at AIBI Maxwell. Why? Because of the convenient, historic, novel, rustic setting the state-of-the-art-gym is nestled in, the small class sizes with personal attention by top notch instructors, and attractive no-contract gym packages.
Coupled with that I get to savour a healthy tasty meal at Fitmeal after I'm done or hang out at Huggs.
The community space is a great place to meet and chat with others in the community if I go alone or with friends. And to top it all, immersing oneself in that environment is free and fulfilling. And if you have a pet, that'll be a perfect day out with your doggy.
And if you're into golf, there's a spot to improve your swing.