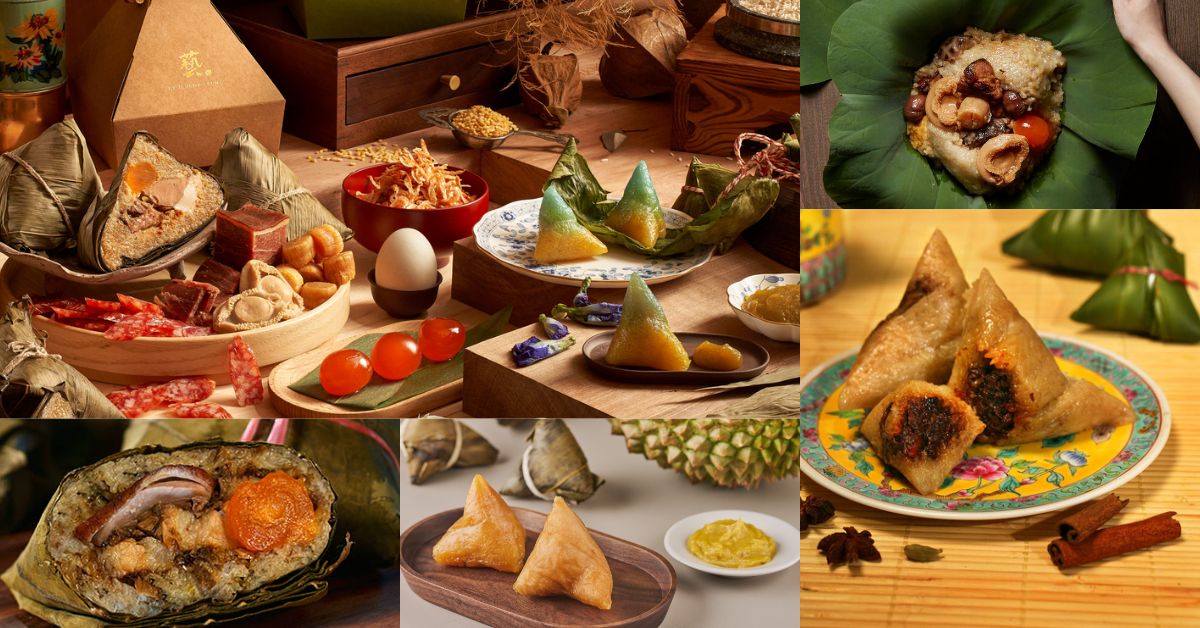 The Dragon Boat Festival, sometimes known as Duan Wu Jie or simply the Dumpling Festival, is celebrated annually on the fifth day of the fifth month in the Chinese lunar calendar.
The festival — which falls on 22 June this year — is traditionally commemorated with the dragon boat races and the more enjoyable munching of bamboo leaf-wrapped glutinous
rice
dumplings, stuffed with indulgent goodies like pork belly, chestnuts and salted egg yolk.
The laborious task of assembling the family to wrap the hearty parcels by hand has now been delegated largely to
restaurants
and hotels around Singapore, who continuously innovate with newer and more unique stuffings.
Think luxurious bak chang lined with abalone and scallops for an upmarket treat or given a newfangled twist with the kiss of earthy truffle or spicy mala.
There are
healthier
options available for silvers watching their diets, but don't want to be left out of the festivities. Sussing out the best from the rest gets even more important as appetites shrink with age.
Here is SilverStreak's roundup of rice dumplings both unique and traditional for Dragon Boat Festival 2023.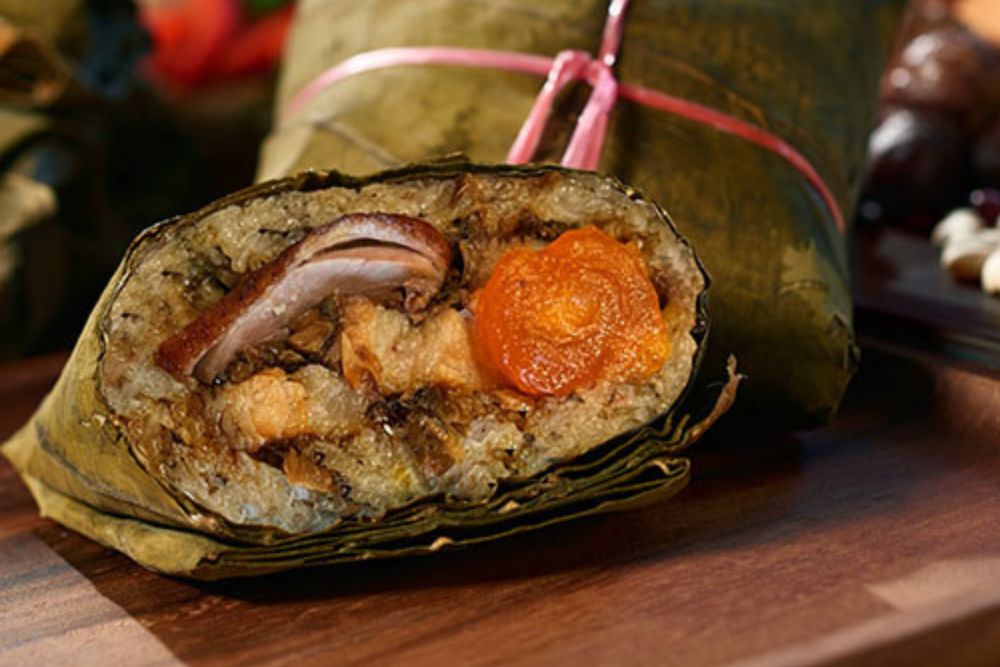 For a localised take on classic bak zhang flavours, look no further than Chinese restaurant group Peach Garden. Its new rice dumpling line-up for Dragon Boat Festival 2023 features an unorthodox curry chicken-stuffed number ($19.80) alongside the deluxe Buddha Jump Over the Wall Rice Dumpling ($29.80).
As the name suggests, the latter takes after the rich Chinese delicacy with an abundant stuffing of abalone, fish maw, sea cucumber and dried scallops.
More traditional fare like an XL-sized Traditional Roast Meat Dumpling ($23.80, feeds three to four) and Savoury Rice Pork Dumpling ($12.80) are also available, as are vegetarian options like the Vegetarian Mushroom Rice Dumpling with Cordyceps Flower and Mui Choy ($10.80). An auspicious $88 collection of six bak chang is available for gifting too.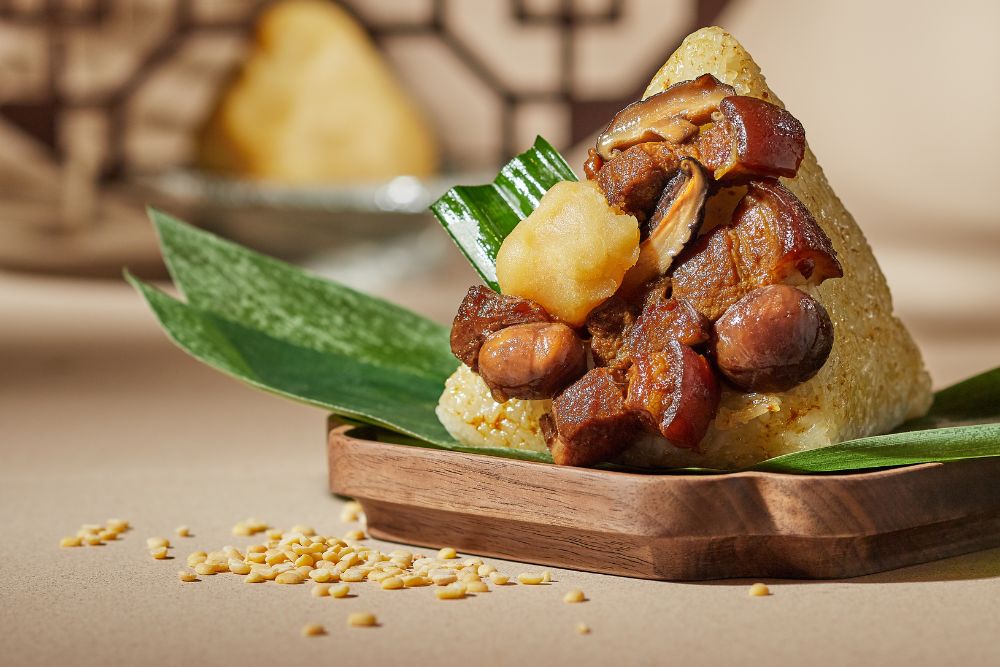 Stalwart Teochew bakers Thye Moh Chan, known for their handcrafted traditional pastries since 1943 (and now partnered with the BreadTalk Group), are commemorating the Dumpling Festival with a trio of Teochew-style bak chang.
Priced affordably at $6.80 a pop are their hand-packed rice mounds crammed with a sweet-savoury medley of marinated pork belly, Chinese sausage and mung bean paste wrapped in caul fat.
Other variations include one with salted egg yolk as well as a meat-free version featuring mock mutton and shiitake mushrooms.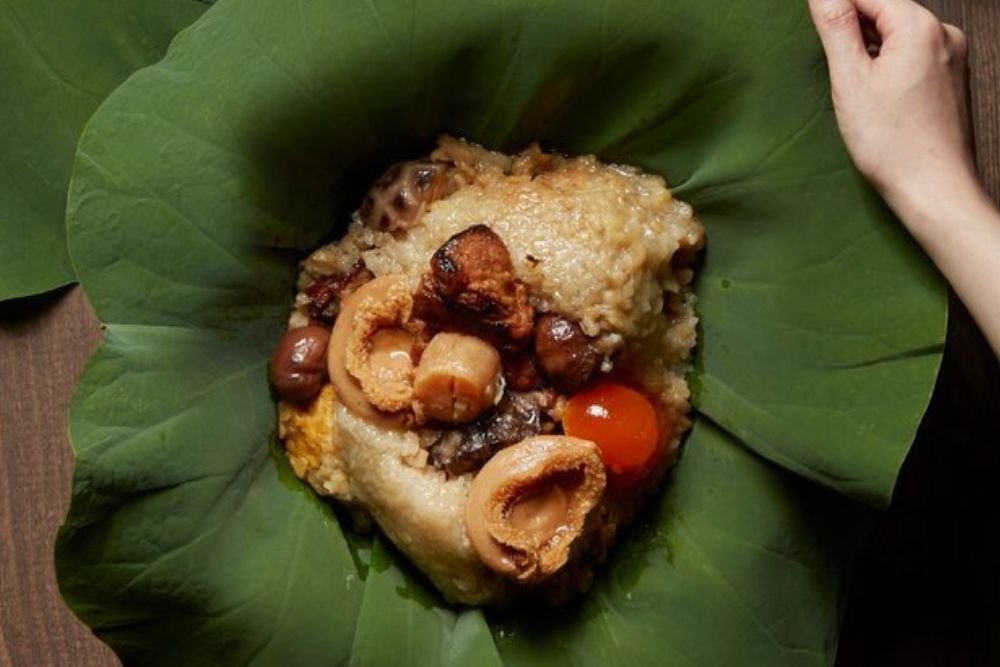 A budget-friendly selection of glutinous rice dumplings awaits at family restaurant chain Crystal Jade.
Flavours include the all-new Scallion Oil Chicken with Preserved Vegetable Cai Po Rice Dumpling ($8.80) and shareable Jumbo-sized Hong Kong-Style Abalone Rice Dumpling ($25.80) packed with Hokkaido dried scallop, roast pork, duck and a whole 10-head abalone.
Those who prefer sweet bak chang can opt for the Petite Red Bean Paste with Tangerine Peel Rice Dumplings instead ($8.80 for five).
Wan Hao Chinese Restaurant, Singapore Marriott Tang Plaza Hotel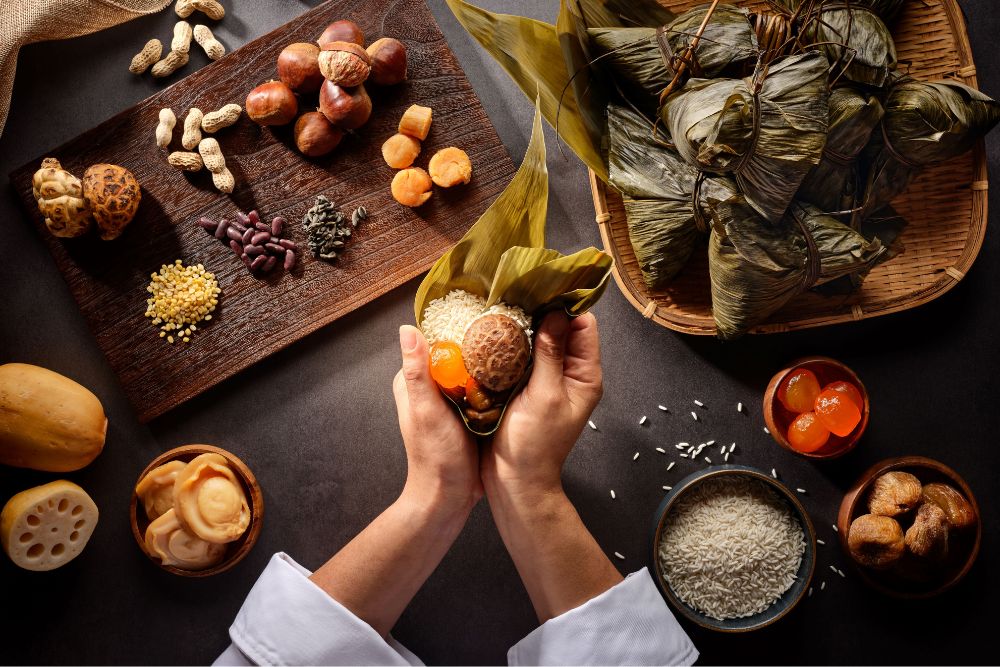 Drawing inspiration from the classic Chinese dish of tea-smoked duck, Wan Hao Chinese Restaurant presents an all-new festive glutinous rice dumpling featuring Irish duck — which is renowned for its succulence – smoked with premium imperial oolong tea ($20).
The restaurant's second debut flavour for this year's Dragon Boat Festival sees a combo of 5-head abalone, scallop and Iberico pork gussied up with karasumi, or dried mullet roe, which is said to hold an umami savouriness comparable to salted egg yolk ($30).
Otherwise, there's always the White Pepper Crab Rice Dumpling ($22), a returning favourite and play on the local zi char dish, along with the vegetarian-friendly Cordyceps Flower & Purple Glutinous Rice Dumpling ($18).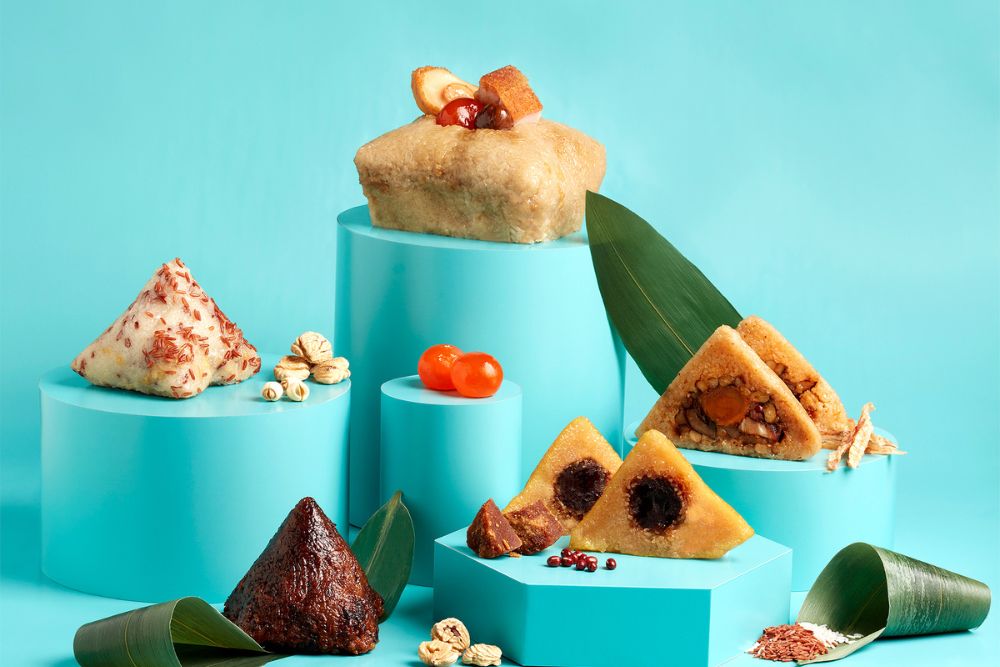 Expect a local-accented glutinous rice dumpling ($6.80) cradling velvety housemade red bean paste and smoky, caramelly gula melaka (palm sugar) as part of homegrown Paradise Group's latest Dragon Boat Festival offerings.
The sweetish snack shares the stage with another novel entrant, a spicy-savoury one-two punch of a bak chang stuffed with an umami combination of roast pork, dried shrimp and conpoy which will only be sold as part of an exclusive Rice Dumpling Gift Set ($68.80).
Adventurous eaters might prefer a returning fusion favourite, the Truffle Charred BBQ Iberico Pork Rice Dumpling ($13.80), for its heady mix of aromatic truffle sauce and tender pork.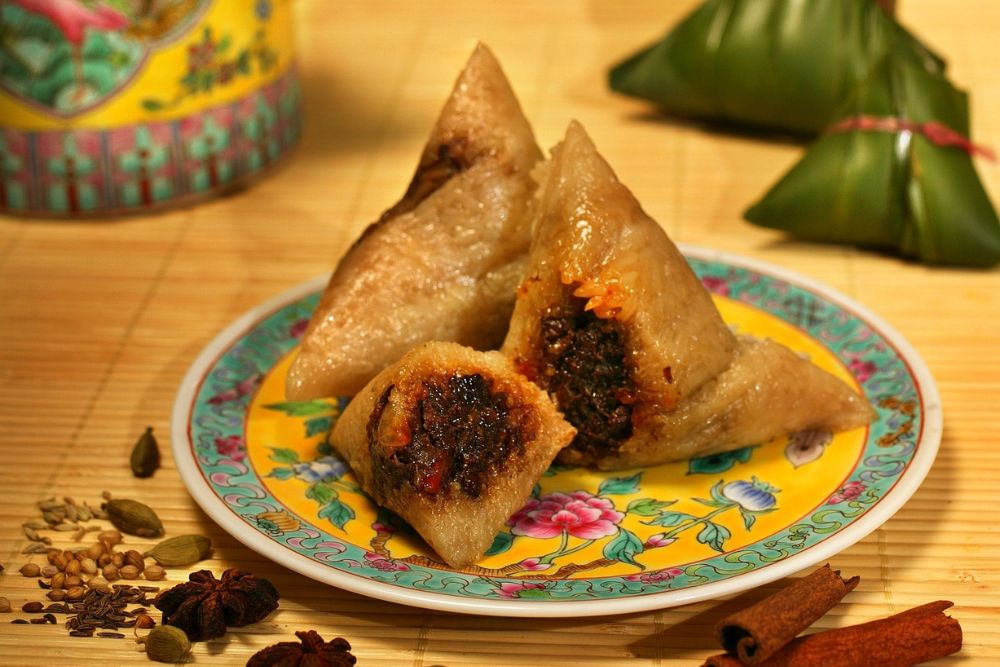 Kim Choo Kueh Chang is another longstanding brand that's been kicking about since 1945. The Joo Chiat icon specialises in Nyonya-style rice dumplings (from $4.50), which differ from their bak chang cousins in the use of minced pork and a pandan leaf wrapping.
The rice dumplings are also sometimes given a blueish tint by way of bunga telang, or blue pea flowers. The brand also peddles other versions of the festive staple, including Cantonese- or Hokkien-style rice dumplings.
Min Jiang, Goodwood Park Hotel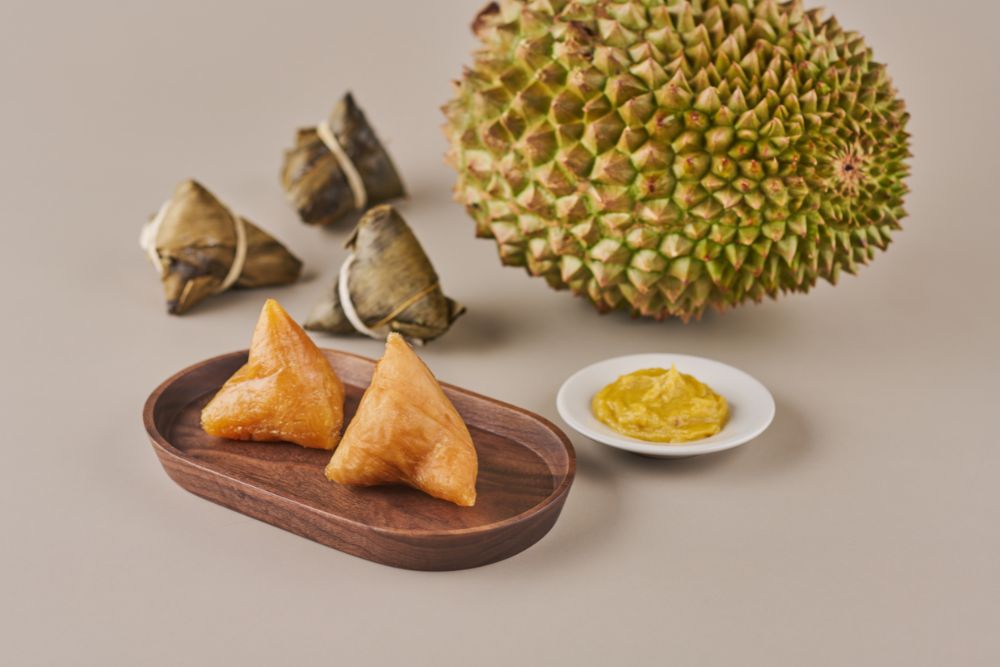 Celebrate the Dumpling Festival with a pongy twist at Goodwood Park Hotel, well-known for its long-running annual durian fiesta.
Its Cantonese-Sichuan restaurant Min Jiang sells steamed kee chang (plain alkaline dumplings) tempered with a scrumptious D24 durian dip ($12 for three) in lieu of the traditional gula melaka sauce.
Also on the menu are more substantial Hokkien- ($14 for two) and Hong Kong-style savoury dumplings ($26). The latter version comprises indulgent stuffings like roast pork, roast duck and dried scallops, accompanied by a house-made soya dressing.
yi by Jereme Leung, Raffles Hotel Singapore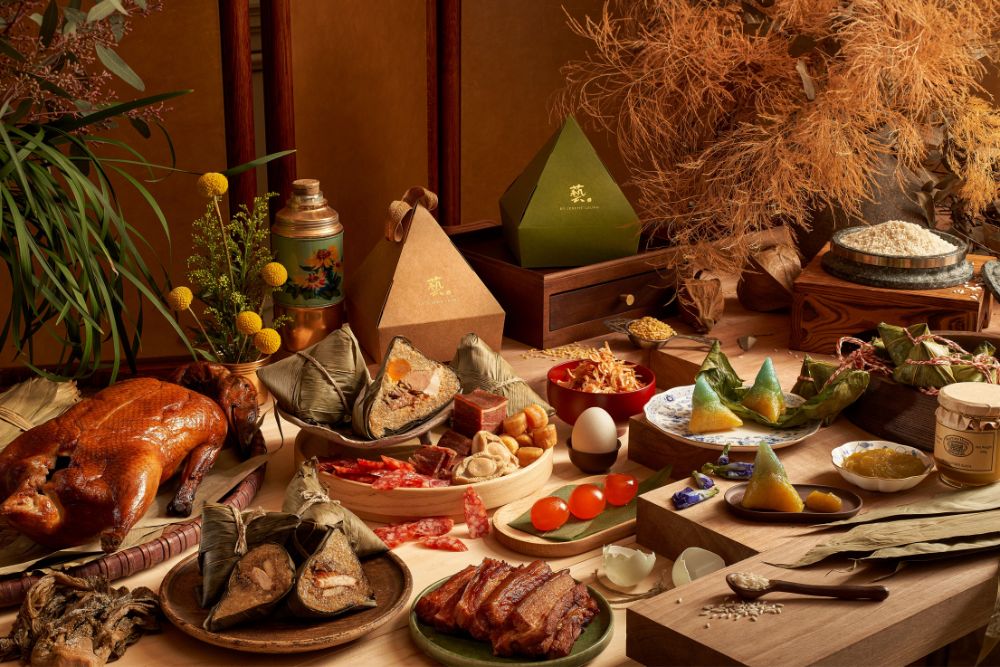 yi by Jereme Leung in Raffles Hotel Singapore also offers something for kee chang fans.
Their alkaline glutinous rice dumplings, normally distinctly yellowish-brown after soaking in lye water, are given a floral makeover with blue pea flowers and paired with a jar of the hotel's famous kaya ($28 for five pieces).
Savoury staples of the Dumpling Festival like a braised pork belly and preserved mustard vegetable bak chang ($22) are sold too, along with an exclusive new $49 package luxuriously stuffed with salted egg yolk, pork belly, Sakura ebi, Japanese dried scallops and a 12-head abalone.