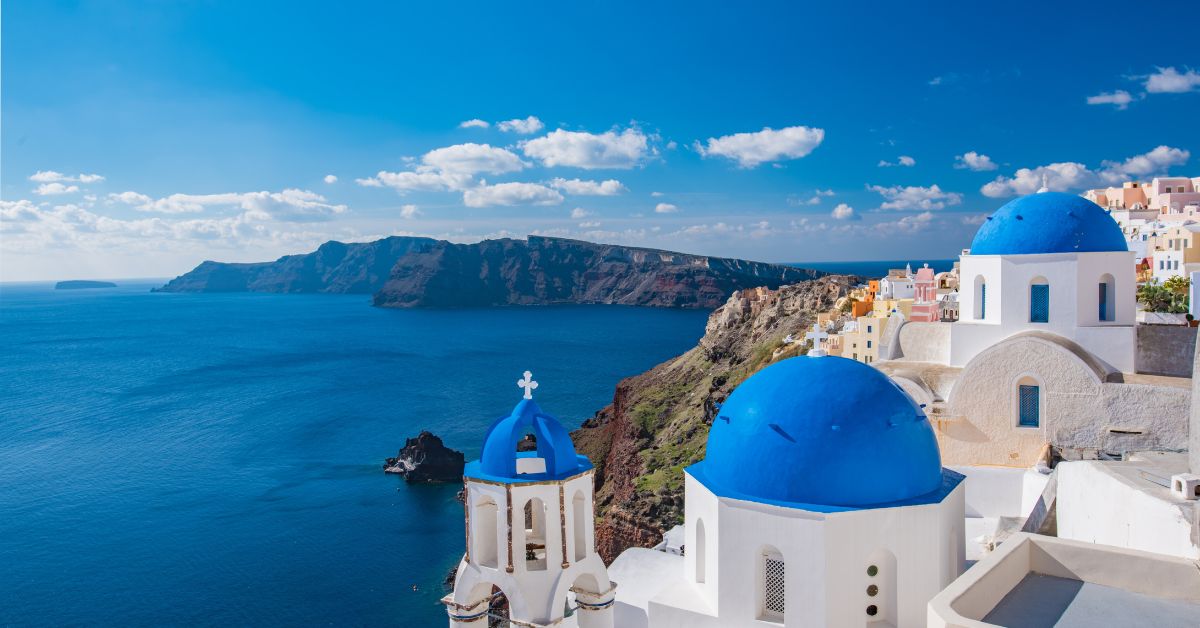 Mention
Greece
and many things come to mind: The birthplace of the Western civilization and the Olympic Games; temples and ruins galore; endearing mythology; enduring philosophy and literature; olive oils for the wonderful Mediterranean cuisine; the music of Yanni and Vangelis; and loads of stunning islands.
With more than 6,000 islands and in excess of 13,000km of coastline, the sea and its offerings are among Greece's major natural attractions.
The Cyclades is located in the central part of the Aegean Sea of which Santorini and Mykonos are best known.
The Dodecanese is in the south-eastern side of Greece and Rhodes is its largest island. Other groups are the Ionian, Sporades and Saronic Islands.
In our planning, we settled on Rhodes, also known as Rodos or 'island in the sun' after the patron sun god Helios.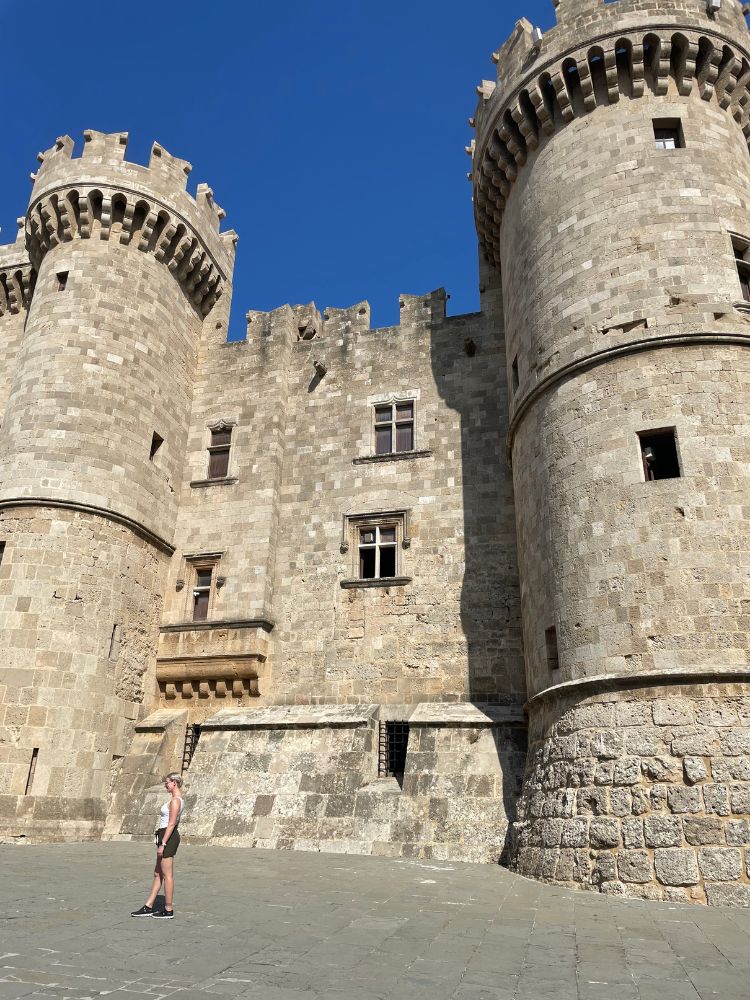 The most prominent building in Rhodes' old town is The Palace of the Grand Masters which looks like a castle that's straight out of a chess board.
In the 14th century, Rhodes was occupied by the Knights of St John of Jerusalem. Interestingly, the tradition of choosing a Grand Master still holds today, except for the Covid years.
Another attraction at Rhodes is the Acropolis of Lindos.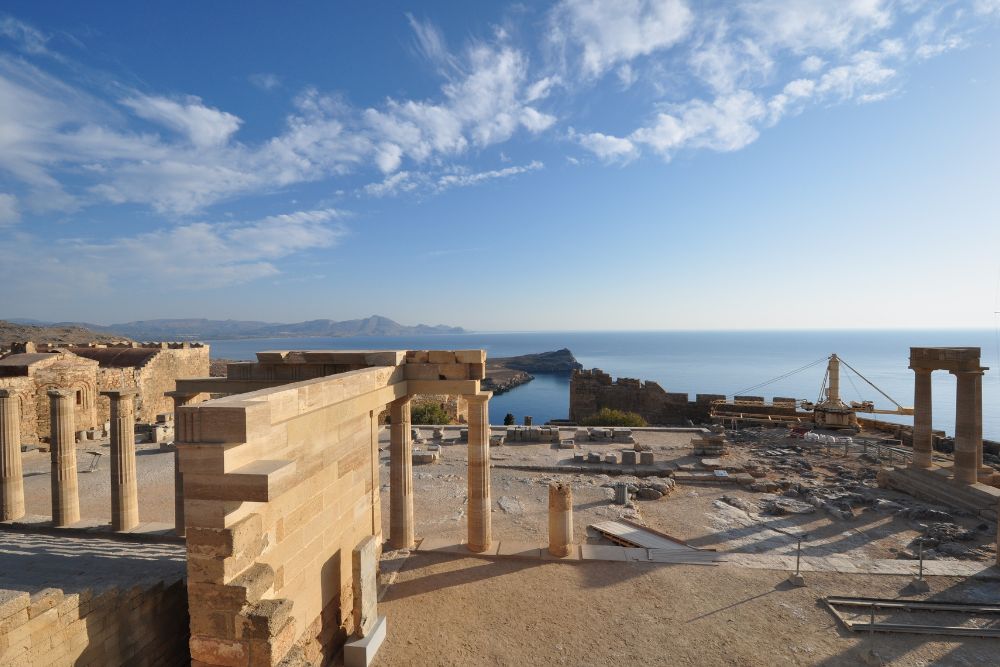 Honestly, we were getting a little jaded from seeing similar stone structures at each acropolis, so imagine our dismay when we were told that we had to hike up 80 storeys to the Acropolis of Lindos, 160 metres up.
But it was truly amazing that a 75-year-old who was in our travelling group made it to the top. That's because of the way it's structured with picturesque stopping point.
At the first level, there's a beautiful carving of a ship into a rock. On the way up there is a small Church of St John, bazaars, restaurants and absolutely breath-taking views of the blue waters of St Paul's Bay (where the apostle first landed in 51AD).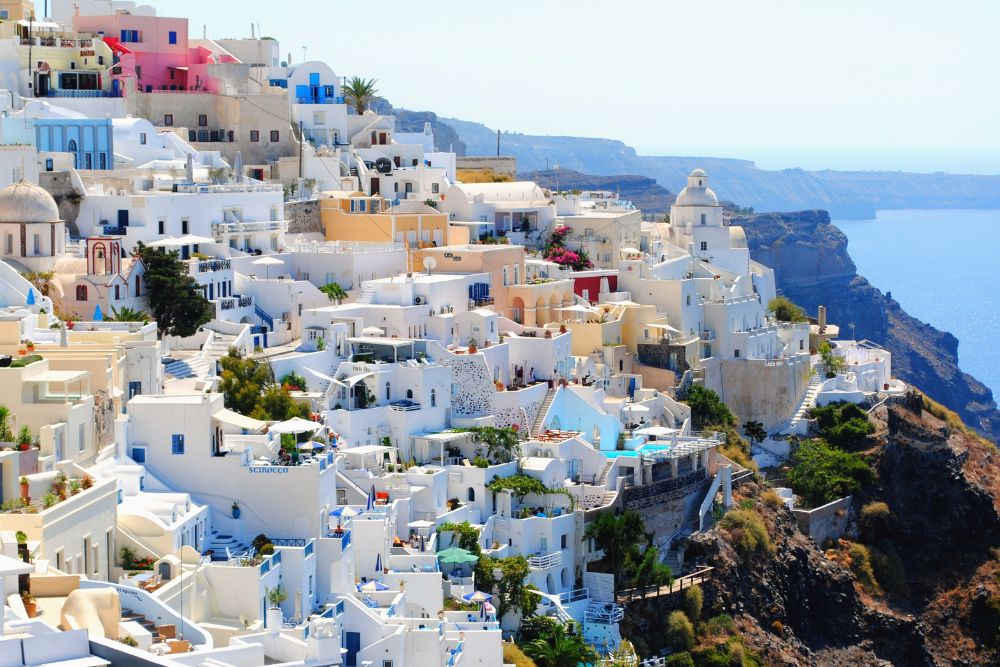 Santorini is probably one of the most photographed places in Greece. There are droves of tourists here and is a cruise ship 'must stop' which also made it the most expensive place for transport, guides and meals in Greece.
So, just for the album, we took our shots at the blue domes and bells of the capital at Fira.
The place is hilly because of its volcanic structure and over time, a caldera precipice has formed. Our hotel was located here, amongst hundreds of others.
Had I been more alert and less blinded by all the blue waters in the brochure, I would have read that the hotel we had chosen was on such a formation. Between our rooms and the dining area there were 70 steps to negotiate. But, once there, we were treated to fabulous sunset views.
However, depending on a your state of health, I would advise my silver friends to look for hotels that are just on one level, probably nearer the sea coast. There aren't too many of these.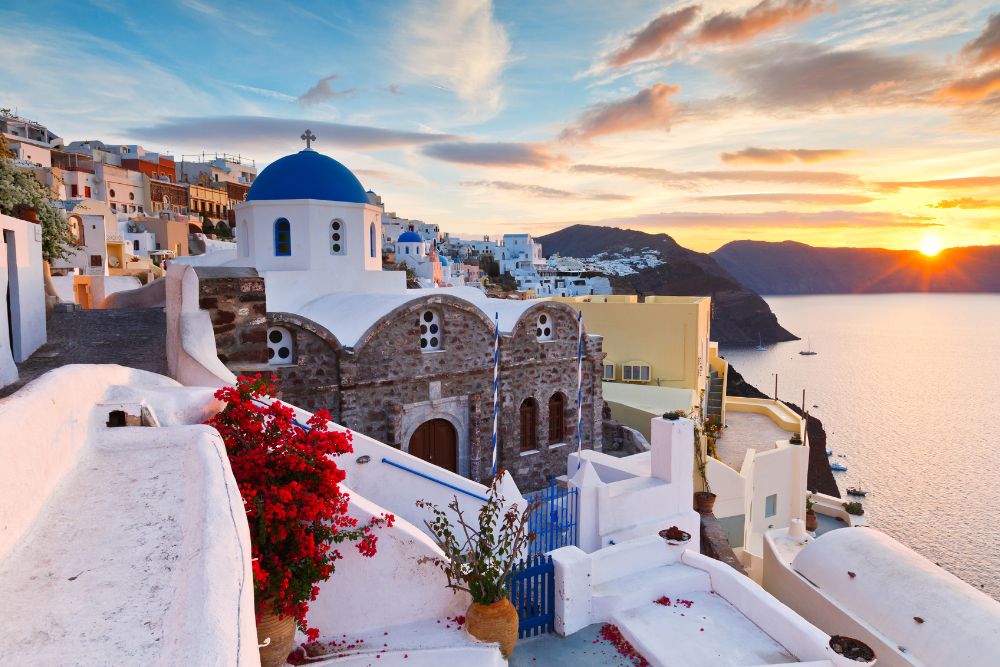 There are no taxis or uber equivalents on Santorini. As a result, getting around is through the online sites which charge €30 (S$42) to €45 (S$63) for a 20-minute trip. Ridiculous.
Then…we read about the buses to the attractions. It's from a bus stand at Fira and costs just €1.80 (S$2.50).
So, getting more adventurous on our second day, that's how we got to Akrotiri, considered a significant historic find as it shows the civilisation of the early bronze age.
For me, this archaeological site was not unlike what I had already seen in Pompeii, but the wall frescoes of the buildings were truly something special.
I had read that the vineyards in Santorini are a must-see. There are approximately 40 different indigenous varieties of grapes, dominated by the Assyrtiko grape, grown in 80% of the vineyards.
The whites are especially enjoyable characterised by a fruity aroma. We were also impressed by the dessert wine Vinsanto.
I love that the Greek people are so friendly, and while we had some simple meals, we also enjoyed a couple of restaurants offering high-end dining.
Would I visit Greece again? Yes, most definitely…there are at least 10 other islands I would like to check out.
There many daily flights from Athens to each of these islands. The return fares are less than an hour and cost under €130 (S$180). Ferries also take you to the islands but that can be a long journey — up to 7 hours.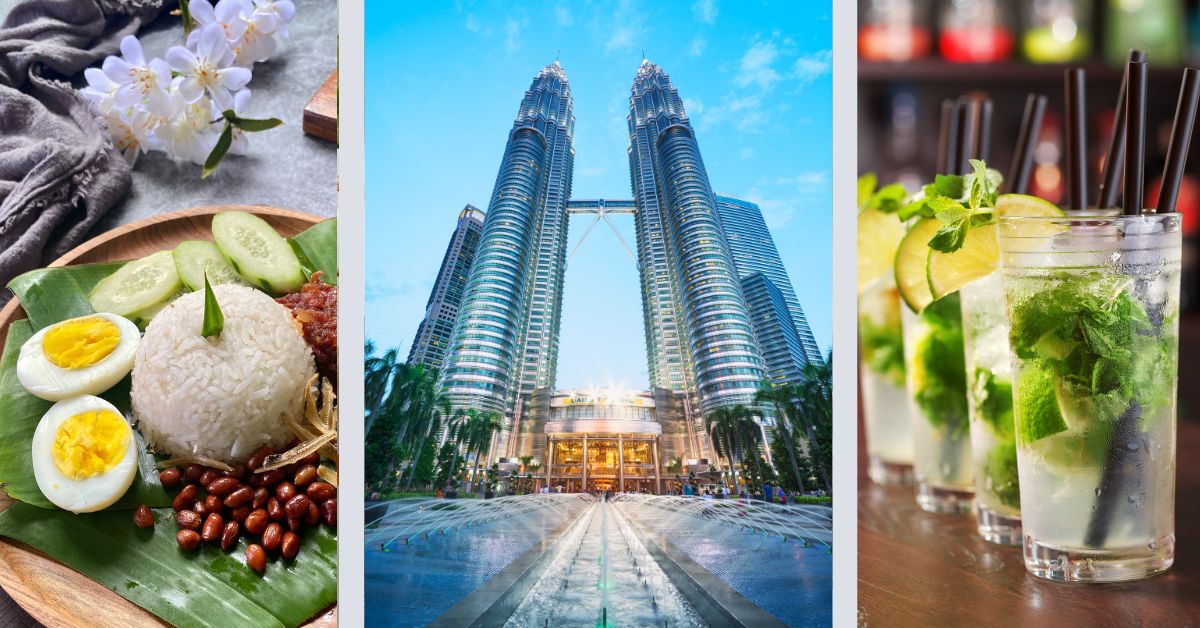 KL, Here We Come!
Never one to shy away from a new kind of adventure, SilverStreakers S. Rani and Jasmine Adams race to Kuala Lumpur on a girls' road trip. It's a journey of discovery of food, culture and each other, for the two, who are travelling together for the first time.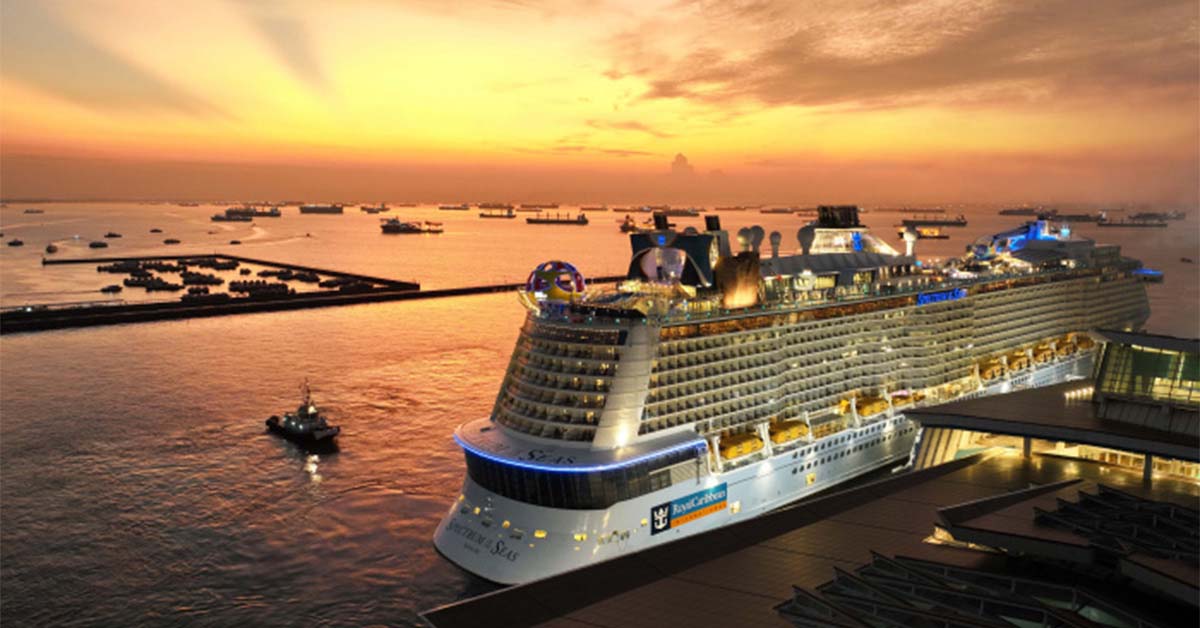 3-generation Family Fun On The High Seas
A cruising holiday allows you to do your own thing, or interact as a 3-generationa family, if you wish. Cruise ships offer a host of activities that will appeal to a wide range of passengers.