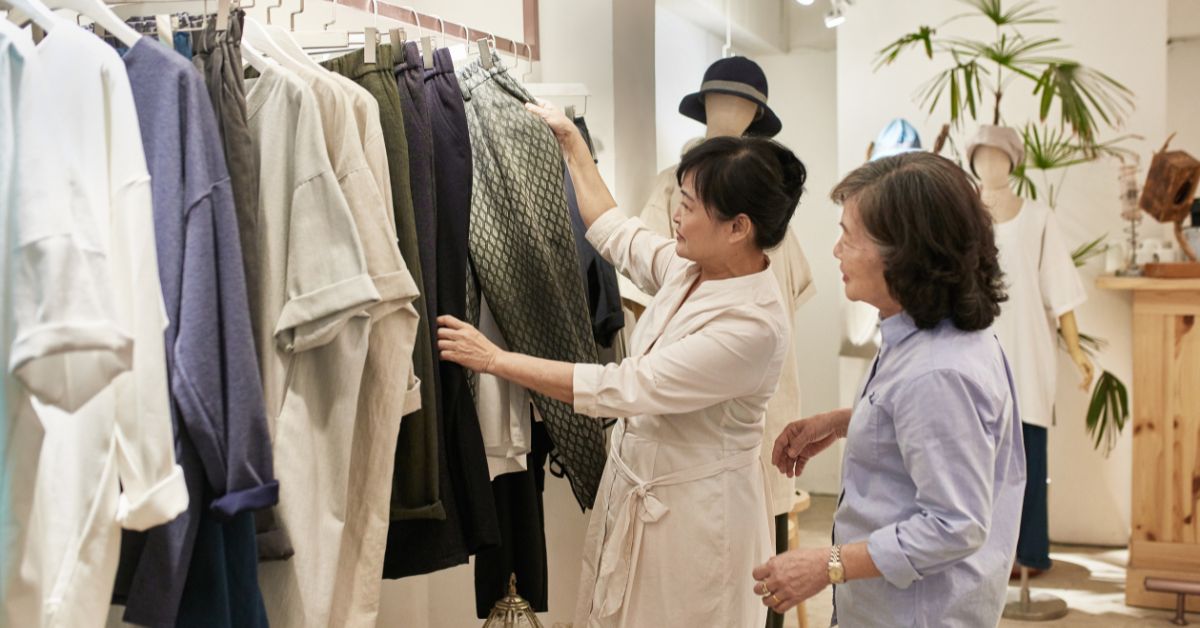 Singaporeans are a practical lot. We dress simply in loose-fitting, casual clothing befitting of our island's perpetually
tropical weather
to a fault.
An unflattering, but typical look for a Singaporean looks like this: a singlet or tee, shorts (or some
athleisure
) with flip-flops.
This does little to make us feel fashionable and trendy. So how exactly should we dress to look younger than our age?
These are some simple tweaks that every silver can make to dress well and maintain that youthful confidence and charisma.
We're not talking about filling up your wardrobe with expensive clothes and accessories – but rather heading into a
department store
and arming yourself with
budget-friendly
, versatile workhorses that you can mix and match into any number of snappy outfits works wonders for reinvigorating your look.
Here are five things to look out for, as told by Singaporean tailors well-versed in local styles (and local weather).
1. Materials are material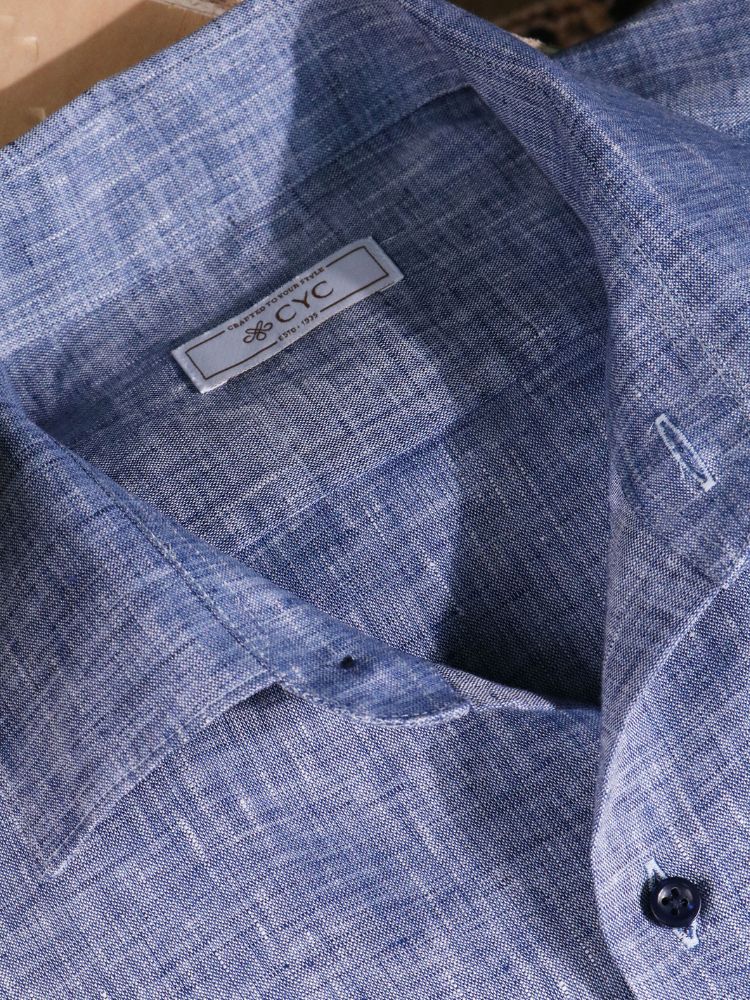 The attitude of an article of clothing begins from the material it's made from.
Selecting fabrics that are "too shiny, too textured or too patterned" – think Tony in
Saturday Night Fever
, or gaudy floral prints from the '80s – simply "make you look older and out of date", says Fong Loo Fern, managing director and third-gen owner of
CYC Company
, a heritage bespoke clothing brand.
"Whereas patterns and designs that throw back to the past can be considered
retro or vintage
and fashionable for youngsters, dressing like that as an older person emphasises your age," agrees Ian Ang, media rep for
Este Bartin
, a homegrown tailor company based in Toa Payoh.
Both advise opting for clothes made entirely of cotton or linen, as both are suited for Singaporean weather.
Ian concurs, adding: "Linen is quite underrated among locals, probably because of the extra care it needs. It gets creased easily, so it does need a little more maintenance compared to cotton – but it is also a very comfortable fabric to use and very breathable.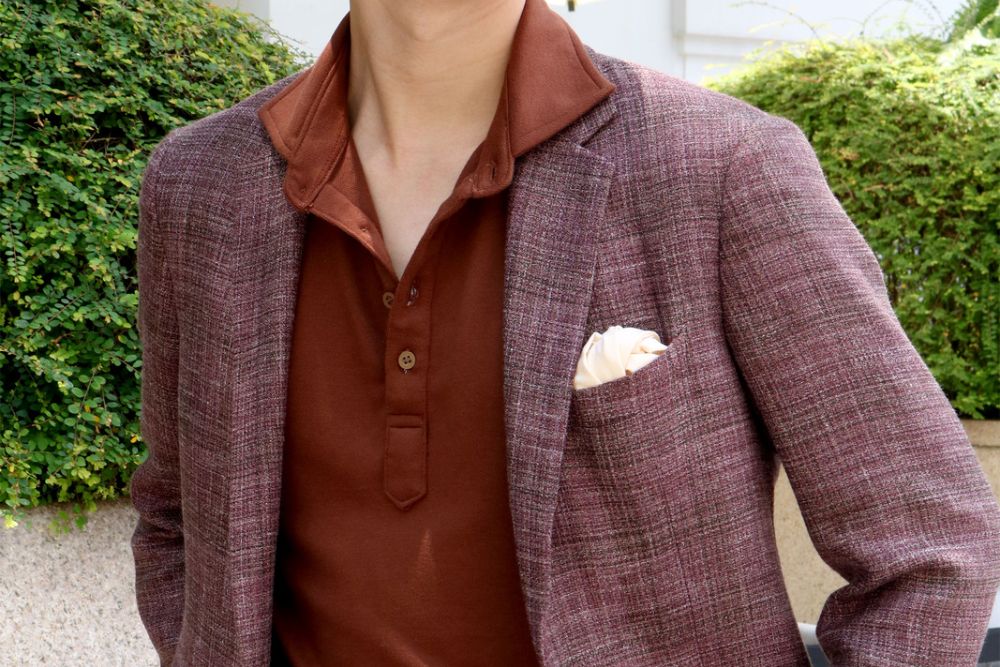 Older men and women should both avoid the trap of sporting ill-fitting, loose clothing, thinking that it will hide any extra weight they might've put on over the years.
"These can make you look bigger. Instead, opt for clothes that are made to fit well through the shoulders and waist," explains Loo Fern of CYC.
Skinnier men should do the opposite, donning "business shirts that are not too tight as this would accentuate the bony structure" she adds.
As for the fairer sex, Loo Fern says they "have a lot more styles and designs to choose from compared to men", generally making it easier to look good and younger than they really are.
Her bit of advice: "Women should choose clothes that fit their body type and flatter their figure. Plus-sized women should wear clothes that have stretch as this helps to hide faults."
Ian of Este Bartin also suggests using patterns to draw the eyes away from the body, particularly "vertical stripes" which help you "look more current (as they are trending now)" and thinner as well.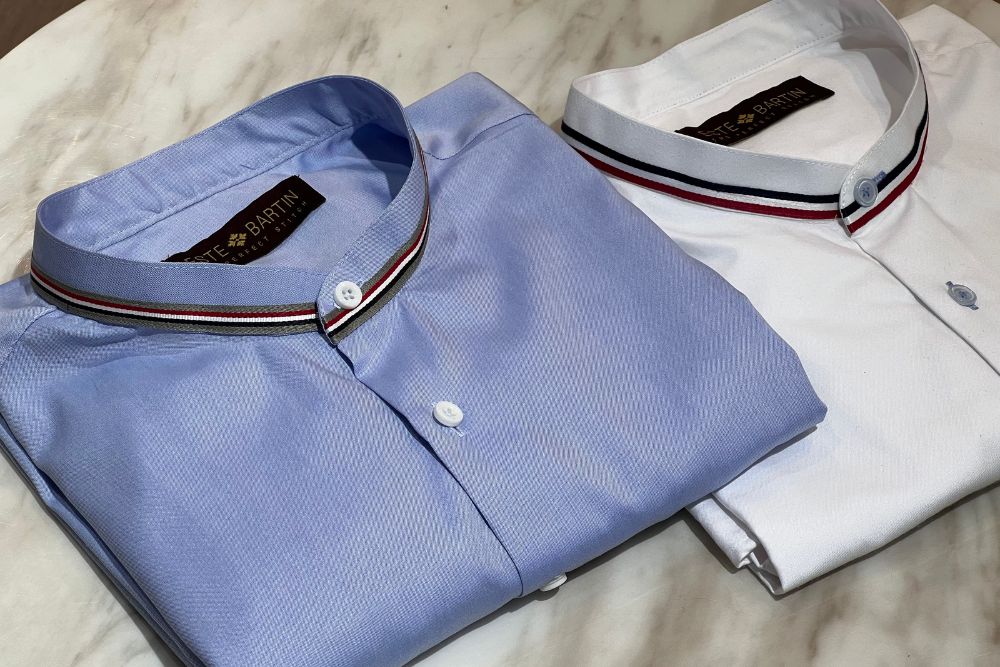 The tailors advise seniors not to overcompensate in the fashion department.
"Nobody wants to look like they're trying too hard. It is good to keep up with fashion trends, but you don't necessarily have to be at the very forefront of fashion," says Ian.
"Once you're retired, you just need to look good day-to-day, with clothes that are presentable and nicely pressed.
Even while attempting to dress younger than your age, one shouldn't go to an extreme and look out of place.
"There is no right and wrong to fashion, but I wouldn't try to force things that are difficult to pull off. Don't force yourself to wear clothes with a big brand or logo to show that you know your stuff, or attempt to make statements – popping your collar, for example. It is not easy to pull off a popped collar, as it can look rough. It's a lot easier to keep a nice polo tee as it is,"
4. Accessorise to stand out
Accessorising is also a good way of upgrading one's outfit, provided the environment allows for it.
"The third-piece rule is a classic fashion rule that says you should always wear a jacket, vest, or blazer with your outfit. This will help you look more polished and put-together. It need not be a classic blue or black jacket. Broken suits are very much in trend. Get an unlined blazer in a linen-cotton blend, denim, or linen-wool blend and match it with denim jeans for that smart casual look while keeping cool in Singapore's hot weather."
Little details like rolling up your sleeves can "add a touch of casualness to your outfit".
"It's also a good way to show off your forearms and add visual interest to your look," she concludes.
5. Own your personal style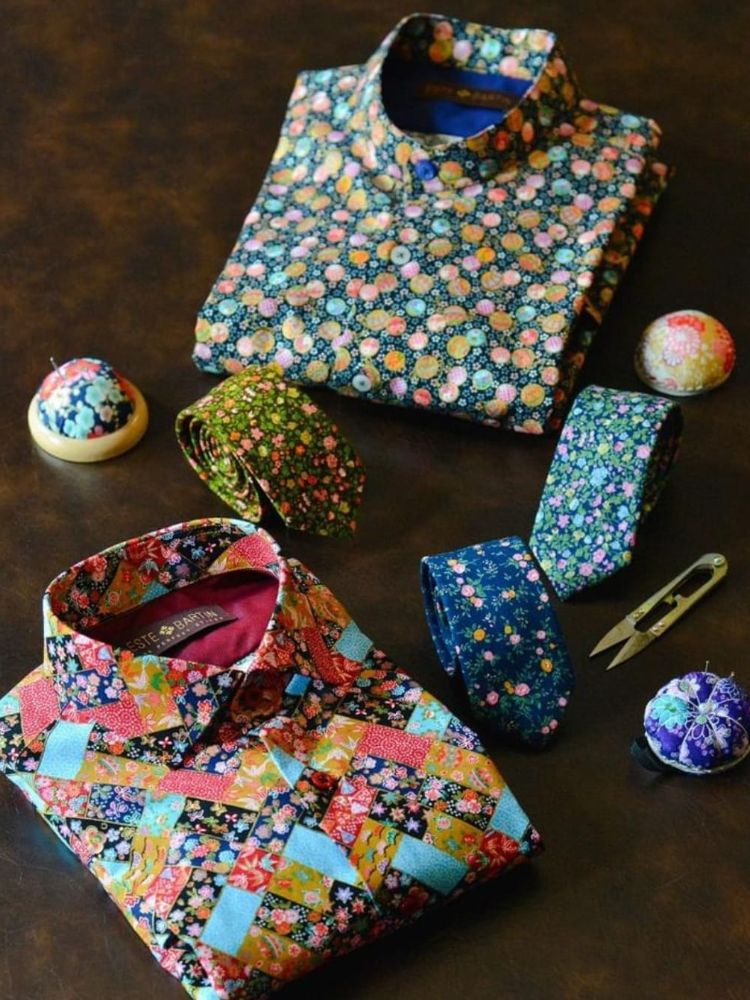 "Don't be afraid to experiment. Fashion is all about personal style. What works for one person may not work for another. So don't be afraid to experiment with different styles and find what works for you," says Loo Fern.
Both agree that investing in high-quality, functional clothing will leave one feeling and looking better and younger than their biological age compared to "cheap, disposable pieces".
Ian says: "For a guy in his 50s, if you were to wear Bermudas, it doesn't have to be shabby. Get something that's well-cut or tailored, or even from an Asian-fitting brand like Uniqlo, and you'll find that it complements your shape better than any old pair of pants.